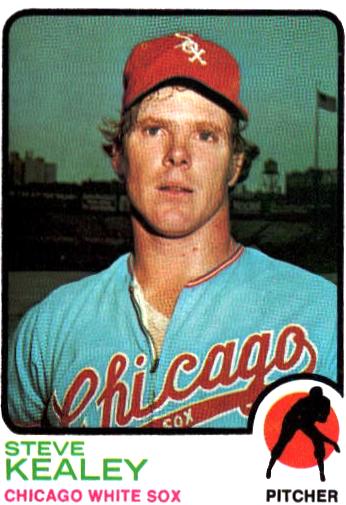 ---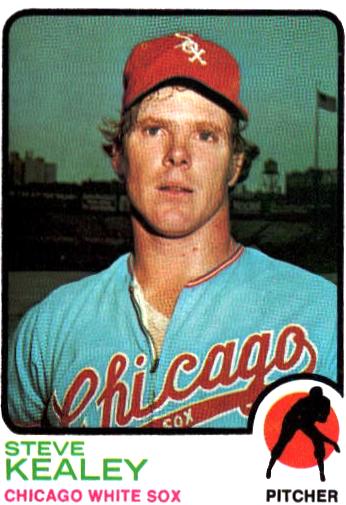 From the moment he started pitching, Steve Kealey wanted to be a starter instead of a reliever. However, once he reached professional baseball, his ability to loosen up quickly made him too valuable not to use him out of the bullpen. Despite not getting his first preference, the 6-foot, 185-pound Kealey crafted a brief yet effective career as a right-handed relief pitcher and spot starter in the major leagues from 1968 to 1973.
Steven William Kealey was born on May 13, 1947, in Torrance, California, to parents Gerald and Jane. Gerald worked reclaiming commercial diamonds for industrial equipment such as drill bits, and Jane worked as a seamstress for a local company. Except for Steve, the Kealey household, including his brother and sister, did not have much interest in sports. His favorite team growing up was the Dodgers, who moved from Brooklyn to nearby Los Angeles in time for the 1958 season when he was 11 years old Although the Dodgers' move broke the hearts of many Brooklyn fans, Kealey was only too happy to have his heroes playing practically in his backyard. "The Dodgers moved from Brooklyn and I was a Dodgers fan and played in the Coliseum. You got to go see them every once in a while. We weren't anywhere near wealthy, but we got to go to a few games, maybe one or two a year," he recalled fondly.
Kealey developed the skills and understanding of effective pitching while playing catch with his father in their yard. His father had some permanent mobility issues, which meant Steve had to throw the ball to just the right spots in order for his father to catch them. Having to retrieve any throws that got past his father's glove quickly developed his appreciation for pitch location and pinpoint control.
Despite his love of baseball, Kealey had a late start playing in organized games. "When I played, Little League started at eight, well, all my buddies were playing and I wanted to play, and he [Steve's father] didn't think I would be able to play so I never played until I was 11," remembered Kealey. However, upon ultimately being able to join Little League, it was apparent that he compared well with the other players and had a talent for throwing the ball.
Southern California was a hotbed of young baseball talent in the 1960s when Kealey was in high school. Attending Torrance High School, he was one of among many potentially professional caliber players on his own team and opponents that he faced. Many went on to have varying degrees of success in professional baseball, but Kealey modestly downplayed the quality of talent he was around, saying, "There were a number of players, lots of them signed, and most of them didn't make the major leagues for even a day." Fellow pitcher Bart Johnson and catcher Fred Kendall were on his team, and both went on to have lengthy big league careers. But Kealey was the first player from Torrance High to make the major leagues, subsequently paving the way for seven additional players from his alma mater who have played at baseball's highest level to date. Other local players Kealey's Torrance team competed against included George Foster (Leuzinger High), Dave LaRoche (West Torrance High), and Ken Brett (El Segundo High).
As a 19-year-old in 1966, Kealey found two teams interested in signing him, the California Angels and his boyhood idols, the Los Angeles Dodgers. Unfortunately, the two teams were offering tryouts on the same weekend, with the Dodgers holding a one-day camp and the Angels running three days. Despite his fan allegiance, Kealey ultimately decided to attend the Angels' tryout, explaining, "I figured I had a better shot at three days than I had at one." This gamble paid off, as he impressed California enough to be offered a $1000 bonus to sign. Signing as a professional player was much different at that time than it is now with agents and extended haggling over money. "It was just a contract. It was either take it or forget it," remembered Kealey, who signed and reported to his first team all within the span of just a few days.
Kealey's first professional team assignment was with the Idaho Falls Angels of the Pioneer League, and he was made a relief pitcher from the very beginning. Former New York Yankee legend and future Hall of Fame second baseman Joe Gordon was the manager. However, given Kealey's role as a relief pitcher, he did not come to know Gordon as closely as other players who spent more time sitting next to the manager in the dugout or doing hitting and fielding drills with him.
Like many players experiencing their first professional season, Kealey went through the ups and downs of being on his own for the first time. One of the hardest things to get used to was living out of a suitcase and being away from home. At the time, Idaho Falls players lived in rented hotel rooms, and when they went out on the road, they had to pack their bags and "move out" of the rooms to make them available to other guests during their absence. But this was the way of life for a professional player and Kealey quickly adapted and successfully finished his first season.
Regardless of any lifestyle adjustments during his rookie season, Kealey made a strong impression as an up and coming pitcher. Appearing in a total of 22 games, all but one in relief, he posted a 5-3 record along with a sparkling 2.49 ERA. Along with giving up just 35 hits in 47 innings, allowed only three home runs. Statistically speaking, he was one of the most impressive players on a team that struggled to a 29-37 record. Only two of his teammates eventually made the major leagues, as Randy Brown and Bruce Christensen both had brief stints with the Angels after Kealey made his own debut.
In 1967 Kealey was moved up to Quad Cities, an A-level affiliate of California, in the Midwest League. He was even more impressive than the previous season, sporting an 8-5 record with a 2.27 ERA in 55 relief appearances. Although pitching exclusively out of the bullpen, Kealey amassed eight wins to tie for the second highest total on a good team that finished with a 69-51 record. Producing only 80 hits and just three home runs in 111 total innings that year, batters found it difficult to reach base against Kealey, who had a strong case for the best pitcher in the Quad Cities bullpen. Using a fastball, slider, and occasional curve, the pitcher who had always wanted to be starter made quite a niche for himself as a reliever. On Quad Cities, Kealey was reunited with former high school opponent Dave LaRoche, who was an outfielder at the time. LaRoche eventually turned to pitching full time and enjoyed a long and productive career in the major leagues.
Kealey continued his progression through the Angels' farm system with a strong 1968 season with AA-level El Paso in the Texas League. In the midst of the season he still found time for his personal life, as he married his sweetheart, Karen, on June 9, but was unable to take any time off for a honeymoon.
El Paso had an impressive team that season and finished in first place with a 77-60 record. Kealey recalled that, "in '68 we won the championship and we got our team rings… they were about the size of a high school graduation ring and the diamond was like a grain of salt and [a year later we] told Chuck Tanner everyone was ticked and he got that message… we won it in Hawaii in '70 and I got a ring that's embarrassing to wear it's so big. It's really nice." Pitching exclusively out of the bullpen for El Paso in 49 games, he went 5-2 with a 2.41 ERA, which was good enough to earn him an end of season call-up to the parent California Angels, thus fulfilling his childhood dream.
On September 9, 1968, with his team trailing 5-0 in the 7th inning to Mickey Lolich and the Detroit Tigers, Kealey became the third Angels pitcher of the game after Dennis Bennett and Sammy Ellis. Although he gave up a single to his first batter, Don Wert, he was poised enough to come back and strike out the next hitter, Dick Tracewski. However, the reality of being in the big leagues set in when the next hitter, Lolich, the portly light-hitting pitcher, promptly whacked a run-scoring double. This hit came as a surprise to Kealey. "Back in the minors they don't ever tell you to go after the pitchers, you don't have to throw curveballs and all this other stuff. Well big leagues is a little different… I just threw it in there and he nailed it. I wasn't really expecting that." Steve pitched two full innings in his debut and give up three hits and a run, but showed he was able to get major league hitters out.
In six relief appearances with the Angels in 1968, Steve posted a 2.70 ERA over 10 innings, along with a solitary loss coming at the hands of the Cleveland Indians. His first taste of the major leagues produced mixed results, as in his first three appearances with the Angels he gave up runs, but rebounded to hold opponents scoreless in his final three games. Overall it was a successful season and indicator of good things to come.
The 1969 season started a two-year stretch of personal success and enjoyment for Kealey. Despite his strong 1968 season, he was sent to the Triple-A Hawaii Islanders to start the season for a little more seasoning. Describing playing in Hawaii as "outstanding" and calling it one of his favorite places to live, he continued to pitch well out of the bullpen, going 3-3 with 10 saves and a 3.75 ERA in 32 games. Although not an overpowering pitcher, Kealey still struck out a respectable 42 batters in his 60 innings.
During 1969, Kealey played his first season for manager Chuck Tanner, who became an influential figure in his career. He ultimately pitched for Tanner at some point over the course of each of the next five seasons: 1969 and 1970 in Hawaii and 1971 to 1973 with the Chicago White Sox. "He knew what I could do and knew what to expect," explained Kealey, who felt that Tanner's comfort level with him led to his annual spot in Tanner's bullpen.
Kealey was also fond of coach Jimmie Reese, who had played with Babe Ruth on the New York Yankees in the early 1930s. He saw Reese as the "greatest guy you ever met in your whole life. He could actually pitch with a fungo bat. You've never seen anything like it." Amazingly, Reese was involved as a player, coach, scout, and manager in professional baseball between 1924 and 1994 and was a favorite of many other players besides Kealey.
His strong 1969 season with Hawaii earned Kealey another trip back to the Angels with a mid-season call-up. He appeared in a total of 15 games and experienced what would be the highlight of his professional career.
In late August, Kealey was sitting in the bullpen during a game against the Orioles and was casually asked by fellow pitcher Clyde Wright what he was doing out there because Wright was under the impression that Kealey would be the starting pitcher the following night. Never having started a game at the major league level, Steve did not believe Wright at first. It wasn't until after the game had started and he looked up at the scoreboard and saw that he and Wright were listed as the probable starters for the next game did it start to be a possibility. Only when Wright started warming up to finish off the current game did Kealey realize that he was going to be the starter the following night.
Kealey's first major league start on August 21 couldn't have come at a more hectic time. Karen was due to give birth any day to their first son, Aaron (born a week later) and it had been little more than a month since Steve had been the victim of a violent mugging, receiving eleven stitches to close a cut below his right eye. He also hadn't been able to pitch in over a week leading up to the start because of a sore arm. If that wasn't enough, the Baltimore Orioles had the best record in baseball that year, and were on their way to a staggering 109 regular season victories before falling in dramatic upset fashion to the Amazing New York Mets in the World Series.
None of these factors affected manager Lefty Phillips' decision to start Kealey. "I just gave him the ball and told him to go out there and pitch because we had no one in the bull pen," Phillips told reporters after the game. Kealey's memory is that all Phillips said to him after giving him the ball on the mound before the first pitch was "go get 'em kid." Despite his lack of experience as a starter, Kealey would save the day for the short-handed Angels, spinning a masterful seven-hit shutout against the mighty Orioles for his first major league victory. "I smoked a half a pack of cigarettes just sitting around before the game. I was nervous then, but the butterflies disappeared once I started warming up," Steve disclosed to the reporters who had gathered around him shortly after the game.
Although Kealey struck out only two batters during the game, his victims were feared Orioles sluggers and future Hall of Famers Frank and Brooks Robinson. During their careers, this became the typical experience for both Robinsons against Kealey, as Frank went 0-for-9 and Brooks turned in a paltry 1- for-11, neither ever being able to figure him out at the plate.
Hoping to repeat Kealey's success, Phillips kept him in the starting rotation for the next two turns, but he was unable to make it past the fifth inning of either game, a high scoring win against the Indians and a loss to the Orioles. After those three starts, Kealey returned to the bullpen for the remainder of the season and turned in inconsistent results for the parent club. Despite giving up 48 hits in 36.2 innings in his 15 games, he posted a 2-0 record with a 3.93 ERA.
When the Angels broke spring training in 1970, Kealey, who had been on the roster bubble, found himself once again assigned to Hawaii. However, his stay there would not be permanent, as he was brought back up to California in May, but alternated between teams several times during the course of the season. His first Angels game of the season came on May 24 in Metropolitan Stadium against the Twins, and he struck out Leo Cardenas, his only batter of the game, to record his first major league save in a 6-5 Angels' win.
Kealey experienced another career highlight during the 1970 season, as he became one of just eight major league pitchers to induce a triple play while facing their only batter of the game. The feat occurred on June 26 against the Kansas City Royals at Municipal Stadium. A sparse crowd of 9677 watched as the Royals clung to a 2-1 lead heading into the fifth inning. Angels' starting pitcher Rudy May had started the fifth inning by giving up consecutive singles to Paul Schaal and Cookie Rojas. Not wanting to have his team fall behind any further, Lefty Phillips went out to the mound and removed May in favor of Kealey, with speedy Royals' outfielder Amos Otis coming to the plate. Otis, who stole 33 bases in 35 attempts that season, had already hit into a double play earlier in the game, a rarity for him. Hoping to avoid a big inning, Kealey got Otis to ground sharply to third-base and watched in amazement as the Angels completed an around-the-horn triple play to get themselves out of the inning. Although Otis was the only batter Kealey faced in the game, the three outs he recorded were enough to earn the official victory in the Angels' come-from-behind 5-4 win.
The triple play became significant for another reason, as Kealey next pitched again two days later on June 28, coming on in relief with men on base against the Royals. Before he could officially face a batter, base-runner Pat Kelly was thrown out trying to steal second base to end the inning. This was the only out recorded by Kealey in the game, meaning that over the course of two games he recorded four outs while only facing one official hitter, most likely a unique feat in baseball history.
Kealey was consistent no matter where he pitched in 1970. With Hawaii, pitching 21 of 24 games in relief, he went 4-3 with seven saves and a 3.47 ERA. The Islanders posted one of the most impressive seasons in the history of minor league baseball that year, going 98-48, with every member of their pitching staff ultimately playing at the major league level at some point during their careers. Kealey also pitched a total of 17 games in relief for the Angels, going 1-0 with a 4.15 ERA. His Angels' ERA was skewed by an appearance he had on September 8 against the Royals, in which he allowed five earned runs (half his total for the year) in two innings.
The 1970 season saw another first in Kealey's career, as on June 16 he rapped a single to right field against Rich Hand and the Cleveland Indians for his first major league hit. Although he didn't have many plate appearances during his career, it wasn't his last notable hit.
Having pitched in parts of three major league seasons, Kealey viewed 1971 as a make-or-break season as he waited to see if he would break spring training camp with the Angels or be sent back to the minors. However, on March 15 he was informed that he had been traded, making his outlook even murkier. Along with journeyman catcher Dave Adlesh, Kealey was sent to the Chicago White Sox, who were being skippered by his old friend and mentor, Chuck Tanner. In exchange, the Angels received back-up catcher Art Kusnyer. Adlesh never played another professional game while Kusnyer played sparingly over several seasons in California before ending his career in the minor leagues in 1979.
Being traded to Chicago and reunited with Chuck Tanner proved to be a catalyst to Kealey's career. He made the Chicago club out of spring training a couple of weeks later and for the first time spent the entire season at the major league level. Although he was a solid fixture in middle relief, perhaps his most memorable moment of the season came at the plate instead of the pitching mound.
On September 6 against the Minnesota Twins, Kealey came on in relief of former high school teammate Bart Johnson. Coming to bat in the 7th inning, the White Sox were clinging to a 3-1 lead. Carlos May led off the inning for Chicago by singling and then stealing second base. Light-hitting shortstop Rich Morales was intentionally walked so rookie pitcher Ray Corbin could get to the easy out he mistook Kealey for in the on-deck circle. With the outcome of the game still in doubt Chuck Tanner had no qualms about sending his relief pitcher up to the plate in such a tight spot instead of using a pinch-hitter. Kealey remembered that "Chuck Tanner was a get-you-excited kind of guy. He'd get in your face; pump you up, get you all excited… He told me 'you get up there and swing as hard as you can. I don't care what it is, you just swing as hard as you can. Just knock it right into something.'"
With Tanner's encouragement still ringing in his ears, Kealey stepped in against Corbin, who started him off with a pitch that Steve fouled away. But on the next pitch, Corbin hung a breaking ball, and Kealey swung as hard as he could. At first he felt there was no way it was going to be a home run, perhaps a double, but by the time he reached second base, the stadium's exploding scoreboard was going off indicating that the ball had indeed cleared the fences. Steve later said, "I wasn't swinging for the fences, I was just trying to hit it as hard as I could… I knew it was at least a double so that's why I took off running." The three-run home run proved to be the deciding runs of the game, as the White Sox went on to a 6-3 victory, with Kealey earning the save. It was the last home run by a Chicago White Sox pitcher until 2006, when Jon Garland went deep against the Cincinnati Reds. It was also the final hit of Kealey's career, as he ended up with 3 hits in 26 plate appearances for a .115 batting average.
Although the White Sox puttered to a 79-83 finish and third place in the American League West, Kealey enjoyed his finest season as a professional player. Appearing in a career-high 54 games, with all but one in relief, he posted 2-2 record with a 3.84 ERA and 6 saves. His 54 appearances also beat out former high school teammate Bart Johnson for team leadership.
The 1972 White Sox improved to 87-67, good enough for second place in their division. Despite nagging injuries, Kealey still put together another solid season. He didn't give up a run until May 22, but he only pitched in a total of 40 games in relief on the season, going 3-2 with a 3.30 ERA and four saves. His opportunities to pitch diminished in part because of Wilbur Wood starting a league-high 49 games, spanning 376 innings, and because of the emergence of two 20-year-old phenoms, Terry Forster and Rich Gossage, who also pitched out of the bullpen that year.
Heading into the 1973 season, Kealey decided to get a little side work in before reporting for spring training. He went to a high school near his home to do some throwing with one of the school's catchers. Unfortunately, this simple workout turned into a situation that would affect the remainder of his career. Relying on his ability to loosen quickly and with a with a small crowd of high school players looking on and gawking at the major league pitcher on their field, Kealey started almost immediately into his throwing session. This time was different from other throwing sessions, as he felt something give in his throwing shoulder. He later said, "Instead of stretching out and working out before spring training I went out and threw too fast and too soon." The White Sox' sanctioned physician could find nothing wrong during his examination. With sports medicine innovation years away from Tommy John surgeries and other available options, Kealey faced a tough reality. He couldn't afford to seek other opinions and treatments on his own. "I didn't have the money raising a family to pay for that. It never got fixed," he explained.
Without an official diagnosis Kealy continued to try to pitch through the pain. "They gave me capsules and as soon as I took one the pain went away. Well I didn't want to do that because when you do that you can hurt yourself worse." Kealey began pitching again despite the pain, using such methods as stretching out with broomsticks behind his neck instead of painkillers to alleviate the discomfort. Unfortunately, it was quickly apparent that he was not the same pitcher. Unable to stay healthy, he bounced between Chicago and their Double-A affiliate, Iowa, pitching sporadically because of his shoulder. Kealey's 1-0 record in 10 games that year with Iowa belied other numbers that were more marginal, as he allowed 31 hits in 29 innings and had a 4.34 ERA.
The time that Kealey spent with Chicago in 1973 really showed how badly his shoulder was affecting his pitching. In seven relief appearances, he gave up a staggering 23 hits and 19 earned runs in 11.1 innings, resulting in a 15.09 ERA. His last game of the season best represented the struggles Steve had in pitching through his injury. On July 8 at Comiskey Park, he entered the game in the 10th inning with one out and his team trailing the Boston Red Sox, 4-2. Fellow pitcher Terry Forster had pitched into his 4th inning of relief before tiring and giving up the go-ahead runs. Unable to muster much on his pitches, Kealey was able to get the final two outs of the inning, but not before allowing a runner inherited from Forster to score, in addition to five hits, two walks, and six runs of his own. The White Sox went down quietly in their half of the 10th inning for an 11-2 loss. It was Kealey's last game in the majors.
On October 2, 1973, just days after the regular season ended, Kealey was sent to the Cincinnati Reds, as the player to be named later in a trade that had netted the White Sox pitcher Jim McGlothlin earlier in the season. This ended Kealey's time not only with the team, but also Chuck Tanner, the manager with whom he had experienced so much success.
Heading into 1974 spring training, Kealey felt dubious about his chances of making the Reds' squad. Cincinnati was coming off a 1973 season that had seen them lead the National League with a 99-63 record. Additionally, he was still experiencing problems with his shoulder, and the powerful Reds already had a successful and crowded bullpen, with the likes of Clay Carroll, Tom Hall, and Pedro Borbon competing for innings. However, when Kealey asked manager Sparky Anderson what his chances were of making the team, Anderson allowed that there were still one or two open spots on the pitching staff.
Working through his shoulder difficulties, Kealey felt that he had had pitched effectively throughout spring training. By his recollection he pitched a total of 11 spring training innings and did not give up his first run until that final inning. To his surprise he was designated for assignment right after that last game. "It quite honestly broke my heart," he asserted years later, still stung by the shock of his demotion. Optioned to Triple-A Indianapolis, Kealey could not get into any rhythm because of his bad shoulder. In eight relief appearances, he gave up 19 hits and 6 walks in just 11 innings. His 8.18 ERA starkly belied his 1-0 record.
Steve Kealey never played professional baseball again after 1974. In 139 career major league games, all but four coming out of the bullpen, Kealey compiled an 8-5 record with 11 saves and a 4.28 ERA, striking out 126 and walking just 69 in 214.1 innings. Ironically, the team that he had the most difficulty against was the same Angels who had given him his start in professional baseball. In 11 career games against them, he went 1-1 with a 10.24 ERA and gave up a whopping 18 hits and six walks in just 9.2 innings.
Kealey eventually relocated from California to Kansas with his wife and two sons, Aaron and Darrel, to find a more quiet way of life. Neither of his sons played baseball growing up, with the high school they attended not even offering it as a sport. Kealey continues to live in Kansas near both of his sons and four grandchildren. He has worked as a signal maintainer on the Burlington Northern Santa Fe Railroad for many years, and while he still loves baseball, the current game does not compare to when he played. He is not a fan of more recent trends like pitch counts, believing among other things that if a pitcher is pitching well, he should "just be left alone."
Kealey appreciates every opportunity he had to play baseball professionally, including playing at such landmarks as Yankee Stadium. "Every time I stepped on that turf I knew Babe Ruth, Lou Gehrig, Sandy Koufax, Don Drysdale, Duke Snider, everybody…. Everyone's been the same places I have right here. People I always admired." Regardless of accomplishments, realizations like that made Steve Kealey's professional baseball career a success and has provided him with many wonderful memories of fulfilling the dreams that only a small number of aspiring ball players ever realize.
Sources
Interviews with Steve Kealey, February 13, 2010, and March 6, 2010.
Meier, Ted. "Steve Kealey Shuts Out Orioles in First Major League Start." The Gettysburg Times, August 22, 1969, p. 15.
http://www.baseball-reference.com/
http://www.retrosheet.org/
http://www.thebaseballcube.com/
Born
May 13, 1947 at Torrance, CA (USA)
If you can help us improve this player's biography, contact us.
http://bioproj.sabr.org/bp_ftp/images4/KealeySteve.jpg
600
800
admin
/wp-content/uploads/2020/02/sabr_logo.png
admin
2012-01-04 20:40:30
2012-01-04 20:40:30
Steve Kealey