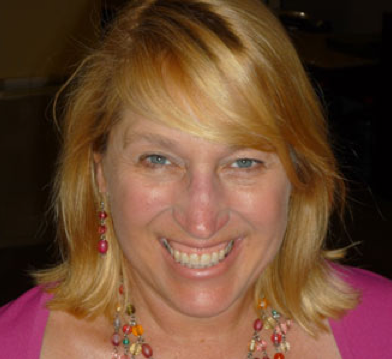 ---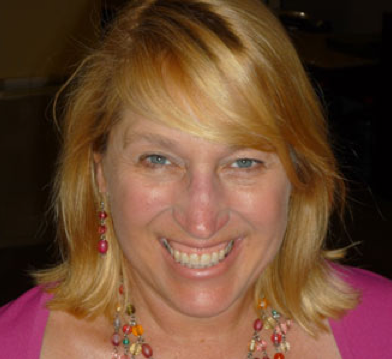 Susan Fornoff's childhood influenced her career choice; the location left an imprint on a particular part of that career.
Fornoff was born February 4, 1958 and grew up in Baltimore, the oldest of four children (the others were boys) to Bill Fornoff, a factory foreman at Domino Sugar, and Romaine Fornoff, a homemaker and teacher's aide.1 Bill took Susan to Memorial Stadium to watch Johnny Unitas and the Colts and, during the warmer months, to see the Orioles with their infield of Brooks Robinson at third, Luis Aparicio and Mark Belanger at shortstop, Dave Johnson at second base, and Boog Powell at first base—a group that earned a combined 29 Gold Gloves during their years with Baltimore.
"I grew up watching a team that made plays. That was my perspective," said Fornoff, indicating a standard of judgment that was present during the three seasons she served as an official scorer for games of the San Francisco Giants and Oakland Athletics.2
A journalism major at the University of Maryland, Fornoff covered sports for the Baltimore News-American and USA Today before moving to the Bay Area and taking over as the beat writer for the Athletics for the Sacramento Bee in 1985. "I fell in love with California and started looking for a job there the old-fashioned way (letters to sports editors), and both the Bee and the San Jose Mercury News were interested," she said. "The Merc hired Bud Geracie to cover the A's and the Bee hired me!"3
Fornoff was one of the pioneers of women sportswriters who fought for access to locker rooms and through double standards and attitudes that they were in a place they didn't belong. "I was a living lab experiment on what would happen to a child raised to dress, think, and act like a woman but sent to live in a world of men," Fornoff wrote in her autobiography, Lady in the Locker Room.4
One of the Athletics, Dave Kingman, was the bane of many sportswriters. While with the Chicago Cubs in 1980, Kingman dumped a bucket of ice water on Don Friske of the Arlington Heights Daily Herald. When Fornoff arrived in Oakland, she said Kingman told her not to come near him in the clubhouse and, after he hit his 400th career home run, refused to talk to other reporters as long as she was present.
In 1986 Kingman sent a small box to Fornoff in the press box during the game. Inside was a live rat. The Athletics fined Kingman $3,500 and gave him a warning.
Kingman was hardly contrite. He pinned letters of support he received after the incident around his locker and wore a jacket and cap with the insignia of an exterminating company.5 Fornoff gave the rat to a young boy who wanted it—with the request that the rat be named "Kong," after Kingman—and accepted the nickname of the Rat Lady, "as long as everybody recognizes who was the real rat."6
The incident may have cost Kingman more than a few thousand dollars. The Athletics made no attempt to re-sign him after the season. The timing couldn't have been worse for Kingman as owners were colluding and not signing players from other teams—even those whose teams didn't want them. Kingman was eventually awarded money for a lost-job claim for 1987, but he also unwillingly set a record for the most home runs (35) in his final season. (David Ortiz later broke that record with 38 homers in his final season, 2016.) "Other owners may have colluded against Kingman and free agents, but the A's had reasons all their own for dropping him," wrote Fornoff 25 years later.7
In 1987, Fornoff became one of the co-founders of the Association for Women in Sports Media, a support network and advocacy group that promotes diversity in all types of sports media.8
Fornoff was the regular A's beat writer for the Bee from 1985 through 1989. During this time baseball and newspapers were moving away from having beat writers also serve as official scorers. Sometimes the scorer was also covering the game for his paper, and the conflict of interest was apparent.
A new breed of official scorers emerged, which included retired sportswriters as well as those still with a newspaper but no longer on a regular beat. As a result, Fornoff began official scoring of both Giants and Athletics home games in 1990. She is the only female official scorer of the 20th century and the first whose identity was known. Elisa Green Williams (who signed her scoresheets as "E. G. Green") did the official scoring for Chicago in the National League in the 1800s although her role was kept a secret.9 Between Green and Marie-Claude Pelland-Marcotte, who began official scoring of Toronto Blue Jays games in 2015, Fornoff is the only woman to score regular-season games in the history of the major leagues (not counting honorary scorers appointed by the Baseball Writers Association of America [BBWAA] for All-Star Games and the World Series).10
She was struck by the lack of training that came with the job. In a 2016 interview, Fornoff said she was happy to hear that official scorers now meet annually to discuss rules, look at video of plays from the previous season, and work to standardize the calls they make. "At that time [1990] – I made a case for this – why don't we have training? The stakes are so high. That was my argument."11
Equipped with a rule book (she referred to the scoring guidelines in the rule book as "lame") and the eyes of a veteran baseball observer, Fornoff said she "wasn't very solid" as a scorer her first season.12 She was committed to the job and sought advice to improve. "You always want to be better," she said.13 Some of her fellow scorers, including Chuck Dybdal and Bob Stevens, were helpful, but she continued to face the same attitudes as before.14
"Ballplayers could argue that a woman didn't have the playing experience to be making scoring decisions," she said. "Reggie Jackson was saying—on the air, one booth down the hall, anytime I scored a game—that you have to be male to score baseball, which meant to him that you have to have learned the difference between a hit and an error by playing baseball. I say it's a subjective issue not related to gender. Anybody can learn to tell a hit from an error just by watching a lot of baseball, as I had."15
Fornoff also thought that the Athletics felt entitled to calls that benefited them and that some scorers "deferred to [manager Tony] LaRussa, changing calls when asked to." In Lady in the Locker Room, Fornoff wrote, "The A's were by now so spoiled that they were certain every call should be made in their favor . . . Often, A's coaches would call the press box during games to question calls, as if they had nothing better to do. Once, Tony even called an official scorer at home because, he said, that scorer would not come to his office and listen with patience and attention as he whined about a particular call.
"This was not typical. Players, coaches, and officials of other teams, particularly the neighboring Giants, would apologize before they even politely inquired about a decision."16
Official scorers today are accustomed to having television replay, which can be helpful to get another look at a play and is often necessary when making a decision between a wild pitch and passed ball. Scorers have their own monitors along with a recorder to allow them to control the replay. During Fornoff's time, scorers could look at a monitor in the press box but had no way to rewind it or control the replay in other ways. She added that sometimes, especially on weekdays, the games weren't televised and replay wasn't possible at all.
In June of 1991 Fornoff charged Detroit third-baseman Travis Fryman with an error on a hard-hit grounder. Her decision cost Mark McGwire a hit, and McGwire was unhappy with the call. She talked to McGwire a few days later and attempted to lighten the mood by referring to how she had grown up watching Brooks Robinson at third. "He was appalled," she said of her referring to a Hall of Famer as the standard for fielding, although she eventually worked things out with him.17
Fornoff left the Sacramento Bee near the end of 1991 although she kept scoring games through the following season before become the press officer for the World Cup (soccer). She then started a 15-year career in editing and reporting at the San Francisco Chronicle, including a stint as golf writer. She was travel editor in 2009 when she left to launch GottaGoGolf, a digital magazine for women.18
She stayed in the Bay Area until marrying Keith DuBay and moving to Colorado in March 2016.19
Fornoff still attends games and says that now, "sitting in the box seats, I'm a really good official scorer. It's easy now."20 She confirmed that she intended this statement to be sarcastic, an acknowledgment that many fans think they could be an official scorer. Only those who have done the job for real, from the hot seat and not the armchair, know the pressures and challenges that go along with making scoring decisions.
Fornoff is one who has done the job for real. Asked if she has good memories of her time as an official scorer, she said, "Absolutely. I loved all of my experiences in baseball. Somethings you remember in black and white. I remember baseball in color.
"It was a vivid special part of my life."21
Last revised: July 15, 2016
Notes
Born
February 4, 1958 at Baltimore, MD (US)
If you can help us improve this player's biography, contact us.
http://sabr.org/sites/default/files/FornoffSusan.png
600
800
admin
/wp-content/uploads/2020/02/sabr_logo.png
admin
2016-07-15 14:54:46
2016-07-15 14:54:46
Susan Fornoff