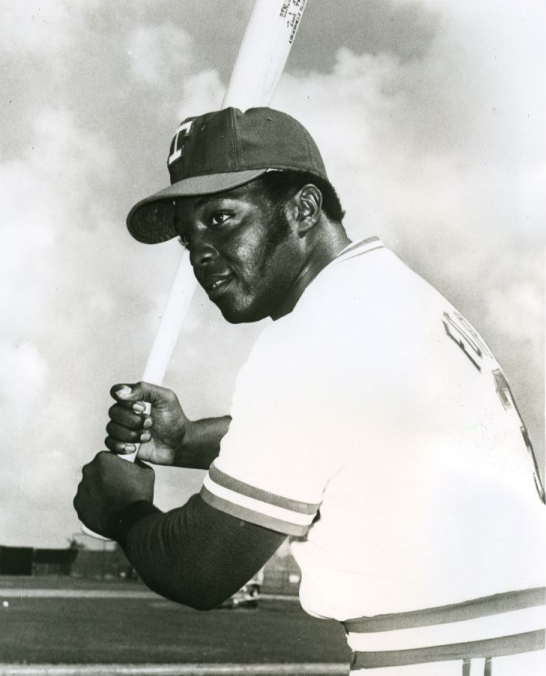 ---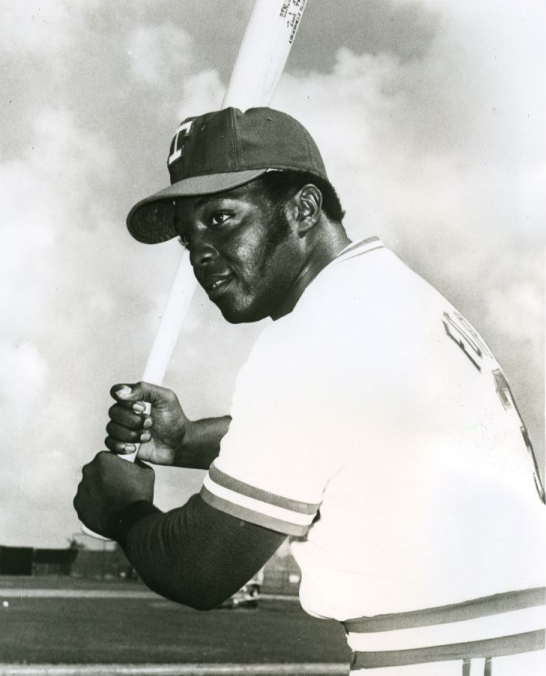 Ted Ford decided on his career path when he was 8 years old; he told his father he was going to be a baseball player.
"Of course my dad didn't believe me," said Ford in 2015. "I thought it would be easy but he knew how hard it would be to make that happen."
Born in Vineland, New Jersey, to Theodore and Doreen Ford on February 7, 1947, Theodore Henry Ford Jr. grew up in a baseball-loving family with two brothers and one sister. With natural talent and hard work, it wasn't long before it became apparent there might actually be something to his youthful career ambitions.
Though baseball was his first love, Ford also excelled at football, basketball, and track. "I played quarterback for one game," he recalled with a laugh, "but the coach said I didn't like to give up the ball so he made me a halfback."1 When he was a senior at Richland High School, scouts were frequently in the stands to watch the 5-foot-10, 180-pound outfielder with the big arm. Ford was drafted by the Indians in the first round (11th overall) of the January 1966 amateur draft. (The Indians selected the most notable player in the draft that year, pitcher Joe Niekro, with their seventh selection.)
After spring training, the Indians assigned Ford to their Midwest League club in Dubuque, Iowa. In 71 games with the Packers in 1966, he hit .263 with 6 home runs and 25 RBIs in 262 at-bats. After the season the Indians loaned him to the Oakland Athletics' club in the Arizona Fall League. Since the club had a strong outfield (top prospects Reggie Jackson, Rick Monday, and Cito Gaston), Ford spent most of his time at third base that fall.
Ford spent that winter playing in the Dominican Republic and after spring training with the Indians, earned a promotion for the 1967 season to Pawtucket of the Double-A Eastern League. There he hit .210 with 42 RBIs in 132 games in 1967.
Ford's baseball career was interrupted after the '67 season by a letter from Uncle Sam. Drafted into the US Army, Ford received orders to deploy overseas after basic training. Ready to ship out – probably to Vietnam – Ford learned that his orders had changed and he was sent to Fort Polk, Louisiana. Assigned to be a cook, he spent much of the next year and half working on his culinary skills instead of baseball skills.
Discharged in late 1969, Ford rejoined the Indians organization. The club sent him to the Florida Winter Instructional League to get back in baseball shape. From there he went back to the Dominican Republic to get more plate appearances. The hard work over the winter paid off, and a strong spring training in 1970 won Ford a spot on the big-league roster. On April 7 he made his major-league debut. Facing star pitcher Dave McNally of the Baltimore Orioles, Ford went 0-for-2 with a walk in his first game.
With the Indians, Ford was used mostly as pinch-hitter and late-game replacement. In 1970 he made 50 plate appearances in 26 games and hit .174. Most of the season, however, was spent at Triple-A Wichita. There, he had a standout season for the Aeros and batted .326 with 12 home runs and 57 RBIs in 106 games.
The 1971 season again saw Ford shuttle back and forth between Cleveland and Wichita. With the Indians for 74 games, he hit .194 in 196 at-bats. With the Aeros for 49 games he hit .330 in 176 at-bats.
"I really liked Cleveland but I spent a lot of time sitting on the bench," said Ford in 2015. "But they had good players like Vada Pinson ahead of me."
Over the winter of 1971-72, Ford went to Venezuela to keep his skills sharp. There he joined the Tigres de Aragua, where he was a teammate of Rod Carew, Dave Concepcion, and Graig Nettles.2
Despite the lack of playing time with the Indians, Ford did get a hit that changed his baseball fortunes. "In a game against the Senators in '71, I hit one off the wall," recalled Ford. "I think that caught the eye of their manager, Ted Williams. When they moved to Texas and were looking to make some moves the next spring, Williams recommended me."
Ford reported to the Indians spring-training facility in Arizona in 1972 but on April 3 he was traded to the Texas Rangers. Williams and general manager Joe Burke apparently saw great promise in Ford because they gave up Roy Foster and veteran Tommy McCraw to get him. McCraw had played in Washington the year before after spending the previous eight seasons with the White Sox. Foster had actually been Ford's teammate in Cleveland but was traded to the Rangers in December, then ended up back with his previous club.3
As many players do when traded, Ford had mixed emotions. "I liked the Indians organization," he said, "but I was happy I was going somewhere I might get a chance to play regularly."
The Rangers assigned Ford to the Denver Bears, their Triple-A affiliate. He was there for only nine games, however, before getting the call to Arlington. "We had gone to Wichita for a game and we got snowed in and couldn't leave," he recalled. "It was there I got the call from Ted Williams to come to Arlington."
On April 28, 1972, Ford made his Rangers debut against the Boston Red Sox in Arlington.
He pinch-hit for Larry Biittner in the sixth inning and drew a walk off Bill Lee. Replacing Biitner in right field, he came up again in the bottom of the seventh with the game tied, 6-6, two men on and two outs. Facing veteran Bobby Bolin this time, Ford connected on a long home run to right-center field. Driving in Tom Grieve and Frank Howard, the homer put the Rangers up 9-6, which stood as the final score.
Ford remained in the Rangers' lineup for the rest of the season and played in 129 games, starting 97 times in right field and 17 in left. At the plate he hit .235 and led the team with 14 home runs and 19 doubles while driving in 50 runs. Always known for his strong arm, Ford led the American League with 10 assists from right field.
Ford credited two of the game's all-time greats, Williams and Don Drysdale, for his success that season. Drysdale, who was the KRLD/KDFW announcer for the Rangers in 1972, had a close relationship with manager Williams. "They were buddies and always together," said Ford. "They would both give me advice and encouragement."
After the season Ford went back to Venezuela. With Tigres de Aragua again, he built on his solid season with Rangers and hit .303 with 7 home runs and 36 RBIs in 56 games.4
Spring training in 1973 saw the emergence of Jeff Burroughs, who took over the starting role in right field. So despite his solid performance the previous season, Ford began the 1973 season with Spokane, the Rangers' new Triple-A affiliate. He started strong and was hitting .361 after 20 games but on May 10 was traded (with Dick Bosman) back to the Indians for pitcher Steve Dunning. The Indians assigned Ford to Oklahoma City. There he hit .324 with 59 RBIs in 101 games, a performance that earned a September call-up to Cleveland. Ford appeared in 11 big-league games late that season, hitting .225 in 40 at-bats. What proved to be his last major-league game was against the same team he faced in his debut, the Baltimore Orioles. Batting leadoff in the second game of a doubleheader on September 29, 1973, Ford went 1-for-5 with a single off star left-hander Mike Cuellar. It was final game of season for the last-place Indians.
Ford began the 1974 season at Oklahoma City but on April 24 was traded back to the Rangers for pitcher Charlie Hudson. Told he was going to be remaining in the minor leagues, Ford decided to leave the game and go home. After being granted his release by the Rangers, Ford was talked into signing with the Hawaii Islanders of the Pacific Coast League. Technically a San Diego affiliate, the Islanders received only a few players from the Padres and were free to sign whomever they liked to fill out their roster. The deal worked out well for Ford, who had one of his best seasons at the plate (.309, 17 home runs, 70 RBIs).
After the season, Ford entertained offers to play in Japan and Mexico. The money was better in Mexico and it was closer, so in 1975 he headed south and signed with Jalisco. In eight seasons in Mexico, Ford also played for Durango, Reynosa, Saltillo, the Mexico City Reds, and the Mexico City Tigers.
"The people were nice and they treated me well in Mexico. But eventually the other teams just started walking me all the time. That took all the fun out of the game. So after the 1982 season I went home to New Jersey."
After baseball Ford worked as a blueberry farm contractor in Hammonton, New Jersey, for several years. Eventually he returned to Texas and settled in McAllen, where he operated a baseball camp for youngster 10 to 15 for six years.
When his youngest son, Tim, signed to play baseball for Huston-Tillotson University in 2012, Ford followed him to Austin. There he continued to coach children while also serving as an assistant to Coach Alvin Moore with the Huston-Tillotson Rams. The 2016 season was Ford's third with the NAIA school.
Ted Ford's younger brother, Lambert, also pursued professional baseball as a career. He was drafted out of Vineland High School by the Cleveland Indians in the first round (fifth overall) of the January 1968 draft but didn't sign. The Houston Astros then selected him in the fifth round of the June 1968 draft. Lambert made it as high as Double A and spent the 1972 and '73 seasons in the White Sox organization with Knoxville in the Southern League. Like Ted, he spent several seasons playing in Mexico before retiring in 1983.
Ted Ford's grandson, Darren, continued the family tradition and was drafted out of Vineland High School by the Brewers in 2004. Known for his speed, Darren Ford made his major-league debut in 2010 with the San Francisco Giants as a pinch-runner. He won a World Series ring that season and played part of the next with the Giants. After a couple of years in other organizations, Darren returned to the Giants and spent the 2015 season at Triple-A Sacramento.
Ted Ford still has fond memories of his playing days. "I think Cleveland was my favorite city to play in," he said in 2015. "But they were great to me in Texas. I had my own fan group out in right field and that was fun." Ford never lost his passion for the game and kept contributing to it by his work with young players. And no one can ever say his childhood dream of being a baseball player didn't come true.
This biography was published in "1972 Texas Rangers: The Team that Couldn't Hit" (SABR, 2019), edited by Steve West and Bill Nowlin.
Sources
Besides the sources cited in the Notes, the author consulted Baseball-Reference.com.
Notes
1 The author interviewed Ted Ford by telephone on November 16, November 18, and December 30, 2015. All quotations attributed to Ford are from these interviews unless otherwise indicated.
2 Estadisticas Beisbol Profesional Venezolano (purapelota.com).
3 Associated Press, "Indians, Rangers swap outfielders," St. Petersburg Times, April 4, 1972.
4 Estadisticas Beisbol Profesional Venezolano.
Born
February 7, 1947 at Vineland, NJ (USA)
If you can help us improve this player's biography, contact us.
https://sabr.org/sites/default/files/FordTed.jpg
600
800
admin
/wp-content/uploads/2020/02/sabr_logo.png
admin
2012-01-04 20:00:48
2012-01-04 20:00:48
Ted Ford