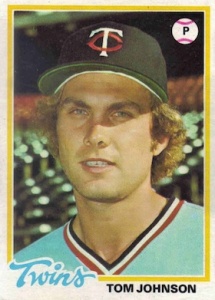 ---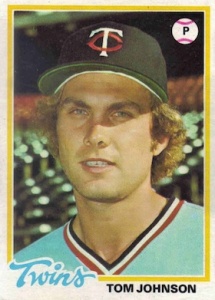 Twenty-five years after his playing days ended, Pastor Tom Johnson was again coming in as a reliever; this time, though, he was headed half-a-world away from the scene of his success as a home-grown Minnesota Twins pitcher. Speaking humbly, but still exhibiting the confidence he took to the mound, Johnson explained his move to the Slovak Republic to take over the leadership of a Christian values-based non-profit organization.
"I figure there are 50,000 people qualified to do what I'm doing at my church, and maybe a half-dozen capable and willing to do what I'm going to try to do there," he said. "The church is an important organism, but as an organization, I think it has failed miserably to provide the kind of compelling life Christ lived. You have institutions today that have grown up not looking anything like the person they claim to follow. I'm not trying to put myself on a pedestal, but that's something I believe in very deeply. I can step into something unconventional, or play it safe. My faith compels me to step into something unconventional."1
Thomas Raymond Johnson was born April 2, 1951, in St. Paul, Minnesota, to Raymond and Sigrid (Olson) Johnson. Raymond worked as a watch repairman, then as a machine inspector for Remington Rand.2 Sigrid, born to Swedish immigrant parents, was an office supervisor at Montgomery Ward.3 Johnson was close to his mother's large family and spent a lot of time with his cousins and uncles, one of whom would play a significant role in Johnson's life after his major league career ended. With a brother and three sisters, Johnson grew up in the Como Park neighborhood of St. Paul, an area known for its zoo and conservatory, park, and athletic fields. He attended junior and senior high school at St. Paul Murray.
In 1969, Johnson led Murray to its first conference baseball title since 1947 and was voted the conference's top pitcher. After that high school season, Johnson pitched his American Legion team to a division title. In playoffs to determine the district representative at the state tournament, Johnson's team lost to a team that included Dave Winfield. Johnson's play gained the attention of scouts and although he was not selected in the 1969 major league draft, both the University of Minnesota and the Minnesota Twins began talking to the 6-foot-1, 185-pound right-hander about his future–a future that was nearly derailed by an accident.
The day before Johnson was to attend a Twins' tryout camp, he headed to western Wisconsin with friends for some horseback riding. "[My] horse started racing uncontrollably. I kept trying to jump off, but couldn't. Suddenly, I hit a strand of barbed wire. That threw me from the horse and the wire snapped, wrapping around my neck. I was lucky it didn't flip into my eyes, or cause a serious injury because it took nearly 45 minutes to get to the nearest hospital."4 He missed the tryout but scout Angelo Guillani later invited him to Metropolitan Stadium to throw batting practice for the Twins. The tryout went well and the Twins started negotiations with Johnson, although University of Minnesota coaches were also keen to have him pitch for the Gophers.
Toward the end of the summer, Johnson signed a tender to play for Minnesota. Under new NCAA rules, freshmen could now play varsity baseball and hopes were high for the incoming signees. The school's paper reported, "[Coach] Dick Siebert and assistant coach Jerry Kindall think they have some outstanding freshmen such as Tom Johnson of St. Paul Murray and Dave Winfield from St. Paul Central."5
Undeterred, the Twins again asked Johnson to consider a professional contract and on September 18, 1969, he signed with them for a $5,000 bonus. Now, Johnson had to inform Siebert and Kendall of his decision and as the scholarship offer was non-transferable, he knew the coaches would be upset. Siebert said, "I can't blame him for signing because he received a good bonus." But then he let his frustration show by adding, "I waited until the last possible date to [tender] Tom and he still signed with the Twins. Now someone else is deprived of a tender, and there is nothing I can do about it."6 Still, after consulting with the Twins, Johnson decided he should keep his student draft deferment and attend classes at Minnesota for the 1969-70 academic year, then report to the Twins following the end of the school year.
In the summer of 1970, Johnson took assignment to the Class-A short-season Auburn Twins in the New York-Penn League. Away from home for the first time and playing against older competition, Johnson struggled. "I was throwing sidearm, overhand, 12-6 curveballs, sidearm curveballs. I was all over the place. It wasn't working in Auburn."7 Despite Johnson's problems, Auburn won the league title.
Johnson returned to Minnesota for the fall 1970-71 school semester; he then went to 1971 minor league spring training, where he pitched well and earned a spot with the Orlando Twins (Class-A, Florida State League). There, Johnson compiled a 3-8 record. Although he pitched well at times, Johnson was not winning games and the Twins, worried about his development and confidence, reassigned him to their rookie-level team in the Gulf Coast League. It was there that Johnson met Fred Waters, the first of three managers Johnson says figured prominently in his career. Waters had him long-toss in order to find Johnson's natural throwing motion. He told Johnson a tailing fastball and a slurve would be his primary pitches. Johnson recalls Waters saying, "You're going to throw those two pitches and an occasional four-seam fastball when you want to go up and in."8 It worked. Johnson pitched in 16 games for the Gulf Coast Twins, posting an ERA of 0.82 in 33 innings of relief. "That got me another spring with the Twins," he remembered.9
Johnson pitched for Wisconsin Rapids of the Midwest League in 1972. Playing for former Twin Jay Ward, he was once again used as a starter and posted a 10-12 record in 24 starts. His 188 strikeouts were third best in the league. Johnson assumed he'd be promoted to Lynchburg in the higher-Class-A Carolina League for 1973 but got a surprise when the Twins assigned him to the Wilson Pennants. Wilson was in the Carolina League but was a multi-organization cooperative–put together so the league would have six teams. Using 56 different players over the season, Wilson had a league-worst 52-88 record and manager Ray Hathaway was fired after 52 games. Newly-engaged to Debbie Brooks, a coed at Bethel College in St. Paul, Johnson wondered at the beginning of the season what the Wilson assignment meant for his career.
At least he would be pitching against Lynchburg. He began the season as a starter; like the rest of the Pennants, he struggled. But the change of manager when Hathaway was fired was just what Johnson needed. New skipper Don Lock, whom Johnson describes as the second important manager in his career, put him back in the bullpen and provided the young righty with encouraging words.10 As the season wound down and Minnesota began sending out invitations for its fall instructional league team in Florida, Johnson hadn't received one and began to wonder if he was done in the organization. Lock told him if the Twins didn't want him he knew a number of teams that did and he would put in a good word. Lock thought Johnson still had a future in the game and for him to hear it from a baseball man from outside the organization helped. Ultimately, the Twins confirmed Lock's appraisal by inviting Johnson to the fall league.
On September 1, 1973, Johnson married Debbie Brooks at Wilson businessman Eddie Fulford's home. The good news about the fall league allowed the newly-married couple to honeymoon in Florida. And there was more good news–near the end of the fall league season, the Twins put Johnson on their forty-man roster and invited him to 1974 spring training with the big club. After spring training, Johnson was assigned to Class-AA Orlando (Southern League) for 1974.
But the year, while a professional success for Tom, brought heartache. During the season Debbie gave birth to twin boys but one died within the hour; Johnson pitched the night of his son's death, then had to make funeral arrangements the next morning.11
For Orlando, Johnson posted a 1.86 ERA while winning nine games as a reliever. His 12 saves were second in the league and earned him a spot on the Southern League All-Star team and chance to pitch against the Twins in an August 13 exhibition game. In two innings, Johnson pitched shutout ball and allowed only one hit. Terry Ryan, a 1974 teammate, remembered, "He just got people out, he had one of those wipeout sliders that he could command with the best of them."12
On August 31, 1974, Orlando manager Dick Phillips informed Johnson that he was being promoted to the majors and was to meet the Twins in Kansas City. The 23-year-old arrived in Kansas City for the weekend series against the Royals, but saw no action. The Twins then returned home; on September 10 in game two of the homestand, Johnson made his major league debut against the Chicago White Sox.
Chicago scored three runs to tie the score 4-4 in the ninth. After both teams scored in the 11th and 13th innings, the score stood 6-6. In the top of the 14th, Twins' manager Frank Quilici called on Johnson. He notched the first of 166 career strikeouts when he fanned Eddie Leon to start the inning. Jorge Orta followed with a single. Johnson had Orta picked off first but made a bad throw allowing Orta to advance to second. Following a Ken Henderson ground out, pinch-hitter Nyls Nyman singled, scoring Orta. Two hits and Johnson's own error gave the White Sox a 7-6 lead. But Minnesota tied the score on Tony Oliva's pinch-hit single in the bottom of the 14th, and Quilici sent the rookie out for another inning. He responded by retiring three straight and the Twins had the top of their order facing Goose Gossage in the bottom of the 15th inning. With one out, Rod Carew walked, stole second, and scored on Larry Hisle's single to left field to give Johnson the win in his first appearance. Four days later Johnson pitched the final two innings against the Royals to preserve a 7-5 win and post his first career save.
The Twins had high hopes for Johnson as a member of their bullpen in 1975. He and Bill Campbell were even featured in the spring training program as relief specialists, but Johnson started the 1975 season with the Tacoma Twins in the Pacific Coast League. Quilici told The Sporting News, "Tom wasn't that impressive in exhibitions. If he had been a veteran, we might have kept him. But because he needed experience, we sent him to Tacoma to get some work."13 By July, with 13 saves at Tacoma, Johnson was back with the Twins. What Johnson remembers as one of the highlights of his career took place at the Met against Milwaukee on August 11. Johnson entered the game in the top of the third with no outs after starter Bill Butler had given up a home run to leadoff hitter George Scott. Johnson's boyhood idol, Hank Aaron, was the first hitter he faced, and Aaron also homered, increasing the Brewers' lead to 7-3. Johnson then settled down as the Twins pecked away and started the ninth with an 8-7 lead. With two outs and runners on second and third, the Twins walked Scott intentionally to load the bases and bring up Aaron. "It was never a matter of what I wanted to do with Scott. The manager said we were going to play the percentages and pitch to Aaron. Besides with the bases loaded we set up a force play at every base. So I pitched to Aaron."14 Aaron got ahead 2-0. After two strike calls by home plate umpire Merle Anthony, both of which Aaron questioned, Johnson got him to fly out to right field. It was Johnson's only win in 1975; over 18 appearances he also logged three saves.
An ownership lockout in the wake of the landmark McNally/Messersmith arbitration ruling in December 1975 delayed the opening of 1976 spring training to March 17. The late start and new Minnesota manager Gene Mauch's desire to use more experienced pitchers landed Johnson back in Tacoma to open 1976.
After more success there he was recalled at the end of July. Due to flight delays, Johnson arrived late in Minneapolis. He was able to get two hours of sleep before heading to the Met where Mauch used him in both games of an August 1 doubleheader against Oakland. In the nightcap, he shut the A's out over the final three-plus innings and got the win. Following the game, Mauch talked about his new reliever, "I like the way he handles himself. It looks like he has an idea of what he wants to do on every pitch."15 On August 17 Johnson picked up a spot start, the only one in his major league career, giving up seven runs in a 10-3 loss to Baltimore. He also went eight-plus innings of relief for a win on September 2 and finished the season at 3-1 with a 2.61 ERA. With closer Bill Campbell's future as a Twin in doubt for 1977 due to the new reality of free agency, Johnson, at 25, saw great possibilities ahead.
He was right. Campbell signed with the Boston Red Sox on November 6. Mauch let Johnson know he would play an important role in 1977. "He looked at me and said, 'Bill is gone, you're my guy,' and so there was never a question for me. When I went to spring training in '77 it wasn't like 'I gotta to earn this spot,' it felt like 'I have this spot,'" Johnson recalled. He added, "I felt some additional pressure but I also responded to that. … I knew [Mauch] believed in me and he was going to hang his hat on my ability to perform or not."16
Johnson didn't disappoint Mauch. He had his best year in the majors in 1977. Appearing in 71 games, he won an impressive 16 games, lost seven, and had an ERA of 3.13. He saved 15 more games and finished fourth in the AL Rolaids Fireman of the Year voting. Johnson got enough AL MVP support to place 27th and the Twin Cities Baseball Writers named him the Upper Midwest Pitcher of the Year. Only Roy Face, John Hiller and Bill Campbell have won more games in relief in a single season.17 His 146 2/3 innings pitched in relief in a single season rank 12th.18 He pitched multiple innings in a game 43 times. There was also good family news in 1977: Debbie gave birth to the Johnsons' first daughter on July 6.
In a nod to Johnson and the high-powered 1977 Twins offense, Mauch told Sports Illustrated, "I just tell the starters to bust it for as long as they can, and then I go to the bullpen. We want to contain the other team long enough for us to get our offense in operation.19 Mauch wasn't joking; the Twins scored a major league leading 867 runs. Johnson's steady pace of wins and saves helped the Twins to take over first place in the AL West Division on August 12 and they spent the remainder of the month in a tight four-team race. Johnson's outstanding season even warranted a mention by Mel Allen on MLB's new highlight television show "This Week in Baseball," but as the Twins faded in September, his arm began giving him trouble. Although he picked up his 16th win in a four-inning stint against the Rangers on September 16, the Twins won only nine of their last 27 and faded to fourth place.
After the season Johnson faced two issues—his arm and a 1978 contract. "I had some tenderness in my arm the last couple of months of the season, and Gene [Mauch] said it was because of the strain I was putting on it in my delivery. I tried to tell him it was from too much work, but he said it must be from the motion."20 Johnson spent the offseason in California under the supervision of Twins' scout Jess Flores and former pitching coach Don McMahon working on a new delivery and developing a change-up.
On the contract front, Johnson began negotiations seeking a four-year deal for $190,000. The Twins' notoriously tight-fisted owner Calvin Griffith demurred and talks broke down. Johnson and the Twins ended up at an arbitration hearing in Chicago on March 11, 1978. Johnson won his case and gained a $65,000 raise to $92,500. The negotiations, hearing, and arbitration award soured the relationship between Johnson and the Twins. The frustrated right-hander vented his feelings about Twins' management: "I think I have put myself in a salary bracket where the Twins will get rid of me as soon as I give any indication that I'm not producing like I did last year." Johnson added, "The Twins are businessmen and try to get everyone as cheaply as possible. As a result, they don't care about the players."21 He also addressed his arm troubles, saying, "I have been a little concerned because my arm seems to tighten up when I'm sitting down between innings." He went on, optimistically, "It has felt fine when I've been pitching and today is the best it has been–probably because of the heat. I'm not going to worry about it much until I get out there and find out I can't pitch."22
Johnson's 1978 season was a complete turn-around from 1977. Plagued by the sore arm and complications from treatment, he appeared in only eighteen games. During spring training Johnson started a prescribed treatment including injections of Butazolidin, a now-banned anti-inflammatory medication. On May 25 against Texas, he entered the game in the eighth inning and walked Bobby Bonds, hit Al Oliver with a pitch, walked Richie Zisk, and gave up a double to Bump Wills before being relieved. Johnson made two more appearances before the Twins put him on the disabled list. In June he had an arthogram to check for structural damage to the shoulder. Team doctors said it was negative.
With Johnson ineffective and ultimately unavailable, the Twins had signed former Cy Young Award winner Mike Marshall. Marshall, who had just earned a doctorate in exercise physiology and used his skills to help teammates recovering from injuries, began working with Johnson to strengthen his arm. In September, Johnson came off the disabled list and pitched two more times for the Twins. His outing against the Rangers on September 27 was his last major league appearance.
Following the 1978 season, Johnson, who would turn 28 in April, continued to work with Marshall. While visiting Marshall's office at Michigan State University, where Marshall had done his doctoral work, Johnson got a trip to a cadaver lab where Marshall showed Johnson the inner workings of the shoulder.23 When therapy produced no improvement in Johnson's shoulder, Marshall told him his rotator cuff was probably torn.24 Frustrated by lack of progress, Johnson sought the opinion of Dr. Frank Jobe, the orthopedic surgeon for the Los Angeles Dodgers. In January of 1979, Johnson met with Jobe. "It took him two minutes. He looked at my x-rays and determined there was a tear there all along. It was a sickening feeling and a good feeling at the same time to finally find out what was wrong."25
Jobe recommended immediate surgery. Debbie was about to give birth to the couple's second daughter, so Johnson's shoulder surgery was delayed and scheduled for February 6, 1979. In the interim, a Twins' physician had called Johnson recommending a third opinion. Johnson agreed and naively cancelled the scheduled surgery. But on February 8, before Johnson could get the third opinion, the Twins released him. Johnson, covered by workmen's compensation, had the surgery on March 7. Then, intent on making a comeback but without a team, he started rehab in earnest.
It progressed well enough that during the autumn of 1979, both the Pirates and White Sox expressed interest in signing Johnson. Figuring his chances would be better with a team other than the World Champion Pirates, he signed a $33,000 minor league contract with Bill Veeck's White Sox. The Johnsons sold their house in Minnesota and moved to Sarasota, home of the White Sox' Florida training facilities, so he could more conveniently continue his rehab program. Johnson spent 1980 playing at Class-AA Glens Falls (New York) for his friend and former Twin teammate Mike Pazik. He appeared in fifteen games, all as a starter, and went 2-5 with a 6.65 ERA. But Veeck sold the White Sox in January 1981 and the new ownership declined to tender Johnson a contract. Chicago did offer Johnson a roving minor league pitching coach position, which would have shuttled him between Class-A Appleton, Wisconsin, and AA Glens Falls, but he declined.
The question Johnson now faced was "What next?" With his comeback over, the family was struggling financially. Without a college degree to fall back on, Johnson dropped into a self-described depression.26 The Johnsons stayed in Florida and Tom spent the next year and a half working for a solar power and heating company with little satisfaction. Around the same time, he began volunteering at Faith Assembly of God Church in Sarasota, an environment he found more comfortable and fulfilling. As a player, Johnson had been active in the Baseball Chapel program and served with Jerry Terrell and Geoff Zahn as the Twins' worship leaders.27 And while rehabbing during the summer of 1979, he had worked for the Fellowship of Christian Athletes in a position financed through donations by former Twins' teammates.
When the leader of the Faith Assembly church left in 1982, Johnson was invited to assume a leadership role as Interim Senior Pastor.28 In 1986 a credentialed pastor was brought in, forcing Johnson to again consider his future. Johnson's maternal uncle Reverend Carl Olson, a former executive in the Northern California Baptist Conference, suggested Johnson seek admission to the Masters of Divinity Program at Bethel Seminary in San Diego. At the same time Baseball Chapel asked Johnson to oversee their operations in Florida. Seeking the skills and training required for formal ministerial work, Johnson took his uncle's advice.
He applied and was accepted to Bethel Seminary, and spent the first quarter of 1986 in San Diego on his own to evaluate himself as a student. The first quarter went well; he moved his family to San Diego. In the summer of 1988, the Johnsons returned to Minnesota so Tom could finish his degree at Bethel's St. Paul campus. An internship with the Church of the Open Door in Crystal, Minnesota, turned into a full-time staff position there, and after Johnson completed his Bethel degree he stayed with Church of the Open Door for 17 years doing pastoral care, leading the adult Christian education program, and officiating at weddings and funerals.29 During Johnson's tenure at Open Door, staff was asked to incorporate a missionary component into their work. This became an auspicious opportunity for Johnson.
While in Florida and San Diego, Johnson had traveled to Mexico with various groups including members of the Houston Astros to conduct baseball clinics.30 With Open Door, he did the same in Central America and Israel with former Minnesota Gopher pitcher Dan Morgan. In 1995 Johnson met Terry Slobodian, a Canadian who had started a program in Slovakia named GoodSports, an entity with the goal of using baseball as a means to evangelical outreach. As part of a clinic visit to Israel, Johnson went to Slovakia to observe. Liking what he saw, Johnson and Debbie returned to Slovakia frequently with baseball teams to conduct clinics. In 1996 after two years as a GoodSports clinician, Johnson said, "We want to teach these kids about baseball, teach them how to have fun, and show them what we believe in."31 When Slobodian returned to Canada, GoodSports Slovakia went through a number of leadership changes, but all the while Johnson and Debbie continued to bring teams and support the program. And after declining several opportunities to run the program on a full-time basis, in 2005 Johnson decided to resign from Open Door and accept a full-time leadership position with GoodSports Slovakia.
Currently (late 2015), Johnson is president of GoodSports Slovakia and he and Debbie live in Bratislava. The Johnsons have established the GoodSports Youth Center in Devinska Nova Ves, a suburb, to provide athletic, academic and religious activities for families and children.
Last revised: November 11, 2015
Sources
Tom Johnson's gracious help in telling his fascinating life story was vital to this biography. I interviewed him on November 5, 2014, and also conferred with him by e-mail. In addition to the source material cited in the Notes, I also consulted the Retrosheet.org website.
Notes
Born
April 2, 1951 at St. Paul, MN (USA)
If you can help us improve this player's biography, contact us.
http://sabr.org/sites/default/files/JohnsonTom.preview.jpg
600
800
admin
/wp-content/uploads/2020/02/sabr_logo.png
admin
2012-01-04 19:54:03
2012-01-04 19:54:03
Tom Johnson