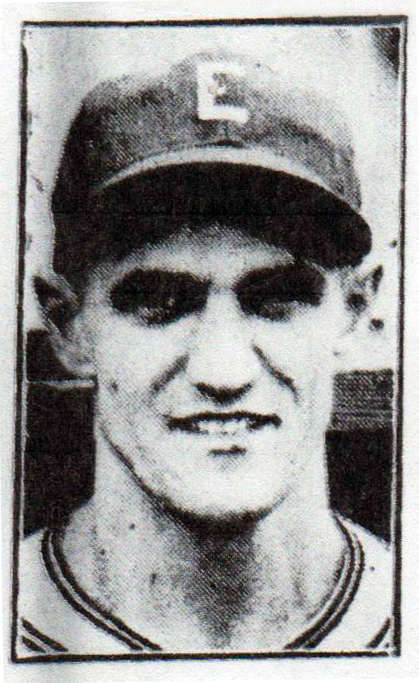 ---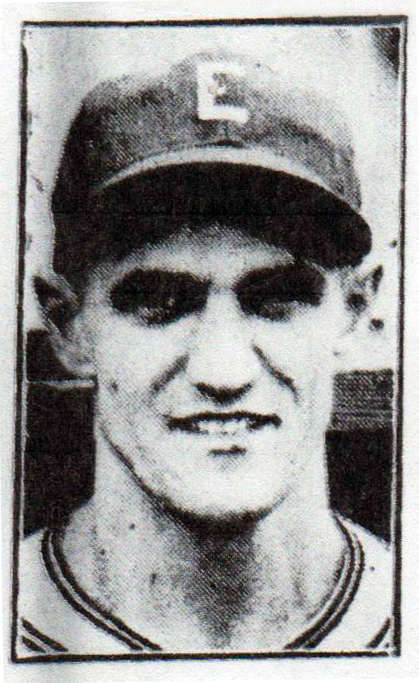 An excellent receiver but a weak batsman, catcher Walter Van Grofski personified a now-vanished species: the career minor-league ballplayer. Apart from a handful of spring training exhibition games, Van Grofski never came close to playing in a big-league contest. In fact, he was never a serious prospect, only once rising as high as Class AA competition. For the most part, his near-20 years as a minor leaguer were spent at the lower levels, at times as a player-manager. With stops at no fewer than 17 venues, Van Grofski led a nomadic professional existence. But when he finally called it quits following the 1951 season, his life was transformed. He returned to the town of his birth, raised a family, and spent the remaining decades of his working life employed by a manufacturing plant within walking distance of his house. In April 2000, the old ballplayer's death at age 88 brought to a close a modest but interesting and productive life.
Walter Frank Van Grofski was born on December 13, 1911, in Bloomfield, New Jersey. He was the eighth of nine children born to carpenter Thomas Van Grofski (1871-1919) and his wife, the former Mary Yasko (1873-1946).1 The elder Van Grofskis were late-19th century Polish Catholic immigrants who met, married, and began their family in Pennsylvania.2 Some 15 years prior to Walter's birth, the family relocated to Bloomfield, setting up their household in the ethnic enclave inelegantly known as Polack Hill. A stronghold for recent arrivals, the Hill was a close-knit community locally renowned for ethnic allegiance, devotion to St. Valentine parish, and athletic prowess. Among Walter's neighborhood friends and contemporaries were future New York Yankees Hank Borowy and Don Savage (originally Saiewicz), and some years later, Denver Broncos quarterback Frank Tripucka.
At 15, Walter dropped out of Bloomfield Tech after his freshman year to contribute to the support of the fatherless family. In his free time the 6-foot, 170-pound "Beaky," as he was known locally for his prominent proboscis, starred on amateur football and basketball clubs. But where he really excelled was on the diamond. A right-handed batting and throwing backstop, Van Grofski made a name for himself as a teenager playing for the Bloomfield Bears, Conger Eels, St. Valentine A.C., and other fast area semipro and amateur nines.3
Walter entered the professional ranks when he was 19, signing with the Clarksburg (West Virginia) Colonels of the Class C Middle Atlantic League. Before the 1931 season was out, he was promoted to the York (Pennsylvania) White Roses of the Class B New York-Penn League. Walt returned to York for the 1932 and 1933 seasons, his longest tenure with any one minor league club. His .258 batting average (with only 20 extra-base hits) was substandard during the offense-happy 1933 season.4 Yet his defensive skills plus a strong throwing arm captured the attention of the Pittsburgh Pirates. That November, the Pirates purchased Van Grofski's contract, club officials asserting that their new acquisition showed "excellent promise."5
Unhappily, Van (as has minor-league managers often called him) was not given much chance to fulfill that promise. Early in spring camp, the Pirates optioned him to the Little Rock Travelers of the Class A Southern Association. Travelers manager Emmett McCann pronounced himself pleased to have him. "Walter Van Grofski has the makings of a real catcher," McCann informed the local press. "He is fast on the money out of the box on bunts and has a good stance at the plate. I look for Van to improve greatly."6 But Van Grofski saw little action in the early going, with ex-major leaguer Benny Bengough handling the catching duties. Walter only filled in at third base and in the outfield. Still, Little Rock sportswriter Ben Epstein was impressed, informing readers that "Van Grofski performed better than expected as a substitute and hit as well as any man on the club. He is truly the handy man of the Travelers. Van Grofski seems to possess a great arm and I would like to see him behind the plate."7 Epstein soon got his wish. After 15 games, Little Rock released Bengough and installed Van Grofski in the catcher's spot. Misfortune followed. During an early June game against the Knoxville Smokies, a foul tip tore the fingernail off the third finger on Van's throwing hand. Infection set in, eventually leading to the amputation of the fingertip.8
Somewhat remarkably, Van Grofski was back in action within weeks, and despite a meager .222 BA, invited to the Pittsburgh Pirates spring training camp the next year. History promptly repeated itself. After a brief stint in camp, Van Grofski was again optioned out by the Pirates, this time to the Des Moines Demons of the Class A Western League.9 Then, another preseason foul-tip hand injury suffered during a Demons intra-squad game put Van Grofski on the shelf.10 Weeks later, the Pirates (who still retained his contract rights) directed Des Moines to release the sidelined catcher outright.11 By June 1, however, Van Grofski was again in the Western League, signed by the Omaha Packers.12 Neither party would attain much satisfaction in the remainder of the campaign. Financially failing in Omaha, the franchise was transferred to Council Bluffs, Iowa, in late June, and disbanded altogether on August 7. Van Grofski (.214 BA in 56 games) was now a free agent and had to find a place with a new ball club.
As he had the previous two years, Van Grofski spent the off-season playing winter ball in Puerto Rico.13 He then returned to the New York-Penn League, joining the Scranton Miners. The engagement did not last long. Even though he started the season hitting at an uncharacteristically brisk .328 pace, Scranton attempted to sell Van Grofski to the Savannah Indians of the Class B South Atlantic League. But the catcher refused to report, threatening instead to go home to New Jersey.14 He did, however, accept his subsequent transfer to a nearby NY-P League competitor, the Allentown Brooks. In a game against Hazelton, he had a memorable on-field brawl with Mountaineers ace Hugh Mulcahy.15 After collecting three hits off the big right-hander, Van Grofski took umbrage at a fastball fired at his head, charged the mound, and punched the pitcher in the jaw. As he later explained to Elmira sportswriter Harry O'Donnell, Mulcahy "was throwing at my head, so I had to do something."16 Awarded the decision in the ensuing fistfight by most observers, Van Grofski also drew a $25 fine from league president Perry Farrell.17 Ultimately, Van completed the 1936 season with a combined .304 BA in 81 games, a professional best.
His surprisingly good stick work and Allentown's affiliation with the Brooklyn Dodgers earned Van Grofski a final invite to a major-league spring training camp. The reasons Brooklyn brought Van in are unclear. Perhaps his Allentown hitting surge and acknowledged defensive skills persuaded club brass that Van Grofski had finally developed into a big-league prospect. More likely, his presence was merely intended to lighten the spring training burden on Babe Phelps and the other Dodgers regular-season receivers. Or perhaps Brooklyn thought, or was told, that the now 25-year-old had potential as a manager. Whatever the case, the chance afforded Van Grofski yielded "one of the biggest thrills" of his professional career: catching a last out foul pop-up hit by Yankees legend Lou Gehrig to preserve an exhibition game triumph for Brooklyn.18 Still, despite showing "the best throwing arm at Dodgers camp,"19 Van was among the ten recruits optioned to the Elmira Colonels of the New York-Penn League when spring training ended.20
Van Grofki's stay in Elmira was short. In late May, he was released to the Winston-Salem Twins, the cellar-dwellers of the Class B Piedmont League.21 The Twins were god-awful, at one point holding a 5-44 (.102) record. But placement in Winston-Salem afforded Van Grofski a chance to play every day and he responded with a respectable .251 batting average, with 29 extra-base hits in 109 games. More important, he received his first opportunity to manage, taking over as the club's fourth skipper midway in the campaign and bringing the Twins home with a 35-105 (.250) record, an improvement of sorts. The real highlight of the season, however, occurred off the field: Van's engagement to Bloomfield sweetheart Tillie (Matilde) Wesolowski.22 The couple wed the following year; the birth of son Thomas in 1944 and daughter Mary Ellen in 1947 completed the family.
Van returned as Winston-Salem as player-manager for the 1938 season. But early disagreements with club owner-general manager Alvin Crowder led to his ouster in mid-May.23 Within days, Van Grofski was playing close to home, signing with the Trenton Senators of the Class A Eastern League.24 But a .198 batting average in 39 games led to his release in mid-August. He finished his 1938 odyssey with the Dayton Ducks of the Class C Middle Atlantic League, but did not hit there, either (.167 in 17 games) and was given his walking papers at season's end. With catching apparently at a premium in 1939, Van Grofski got another shot in the Eastern League, this time with the Williamsport Grays, but was released in May. By mid-season, however, he was behind the plate for yet another EL club, the Hartford Bees. But again, Van failed to hit: a .198 BA with only five extra-base hits in 70 games. Hartford released him during the winter.25
Back home in Bloomfield, Van Groski found work as an electrician and played on weekends for the Brooklyn Bushwicks, a locally celebrated semipro club, during 1940-1941. He re-entered Organized Baseball at the lowest level in April 1942, signing as player-manager for the newly-formed Wellsville (Pennsylvania) Yankees, the New York Yankees' affiliate in the Class D PONY League. By almost any measure, the season was Van Grofski's most successful in professional baseball. In 121 games, he batted .298 with a league-record 40 doubles,26 set another league record for single-season putouts by a catcher (816),27 and was chosen as the circuit's all-star catcher in a poll of PONY League sportswriters.28 Perhaps more important to Van's future, under his guidance the Yankees posted a winning record (65-60, .520), but lost a one-game playoff to the Hornell Pirates for the fourth-place PONY League post-season berth.
Although his age (31) and marital status made him an unlikely target of military conscription, Van Grofski joined the US Army in March 1943. Like many other professional ballplayers, Van served his country on the ball field rather than the battlefield, serving as player-manager for the crack 106th Infantry Division squad.29 Honorably discharged that October, he was thereafter signed by the Newark Bears of the Class AA International League, then the top farm club of the New York Yankees. With rosters throughout baseball depleted by World War II, he achieved the highest level of his pro career. While Polack Hill friends Hank Borowy and Don Savage sported Yankee pinstripes in 1944 and 1945, Van Grofski turned in first-rate service for Newark. "A wise head behind the bat, (Van Grofski) has helped the young Bears pitchers" become the best staff in the International League, declared Syracuse sportswriter Jack Durkin.30 The following season, Van even chipped in with the bat, hitting a solid .290 in 76 games and helping the Bears capture the IL post-season championship in a seven-game series over the Montreal Royals.
With the end of World War II restoring the game's full complement of talent, there was no chance that the marginally talented Van Grofski would be retained by a Class AA ball club like Newark. But in appreciation of the services that Van had rendered during the war years, the Yankees installed him as player-manager of their affiliate in the Class B Interstate League, the Sunbury (Pennsylvania) Yankees.31 Regrettably for Van, his batting returned to previous form (.173 BA in 103 games), while the club's parent organization sent him "little talent of any description."32 Still, Sunbury managed a tolerable 67-73 record. Van was not so fortunate in 1947. With Sunbury headed for a last-place finish and in the midst of a 13-game losing streak, he resigned his manager's position in "the best interests of the club" in mid-July.33 He then went home to Bloomfield to resume life in the regular workday world. The following year, he played weekend semipro ball for a New Jersey team called the Madison Colonels.
Van Grofski's farewell tour in Organized Baseball began in 1949 when he was hired to manage the Lexington Athletics of the Class D North Carolina State League, a low-level affiliate of the Philadelphia Athletics.34 After the Lexington club posted a 60-64 (.484) mark, Van Grofski was transferred to the Portsmouth (Ohio) A's of the Class D Ohio-Indiana League and led the club through a dismal 46-89 (.341) campaign in 1950. Cast adrift by Philadelphia, Van was re-engaged by the New York Yankees to once again guide their PONY League affiliate in Wellsville, now called the Rockets.35 But not even the lineup presence of George Herman "Babe" Ruth, a young catcher from The Bronx, could elevate the 1951 season for the club skipper.36 Appearing in only 19 games himself for the sixth-place (53-73, .421) club, Van Grofski went 11-for-38 (.289) with the final home run (of 14 total) of his pro career. Over the ensuing winter, the St. Louis Browns assumed sponsorship of the Rockets, and among its first moves was the appointment of Gene Crumling as manager.37 With that, Walter Van Grofski's time in Organized Baseball came to an end.
Never an exceptional talent, Van Grofski had been an honest, hard-working journeyman minor-leaguer. According to the stats provided by Baseball-Reference, he batted .230, with only 172 extra-base hits, in over 1,000 games played in Class AA to Class D leagues. His forte, difficult to gauge statistically for a minor-leaguer of his era, had been defense. He called a good game, was agile behind the plate, and exhibited a strong throwing arm. Had it been otherwise, his professional playing career would not have spanned more than two decades. Van's record as a minor-league manager, while well below the .500 mark, was probably about on par with the playing talent that he was supplied.
With his days as a baseball nomad behind him, Van Grofski took a position as an electrician with the Walter Kidde Company. The Bloomfield plant of this fire safety equipment manufacturer was little more than a long fly ball away from the family home. He also became a regular attendee at the annual sports banquet held by the St. Valentine Athletic Club and enjoyed watching the games of his son Tom, a baseball/football standout at Seton Hall Prep and the University of Delaware. In 1981, Walter Van Grofski joined a host of friends from the old neighborhood (including Hank Borowy and Don Savage) as a member of the Bloomfield Athletic Hall of Fame.
Walter Van Grofski retired from Walter Kidde after 25 years and eventually relocated to the South Jersey resort town of Ocean City.38 He died at home on April 11, 2000, aged 88.39 Following a Requiem Mass at St. Augustine Church in Ocean City, his remains were returned to Bloomfield and interred in Mt. Olivet Cemetery. Survivors included Tillie, his wife of 62 years, son Thomas, daughter Mary Ellen Perillo, two grandchildren, and his sisters Nettie Mulvihill and Alice Glouczynski.
Acknowledgments
A non-annotated version of this bio was published in the October 2019 issue of Beating the Bushes, the newsletter of SABR's Minor Leagues Research Committee. This version was reviewed by Rory Costello and Norman Macht and fact-checked by Chris Rainey.
Sources
Sources for the biographical information recited herein include a 1946 questionnaire completed by our subject for the American Baseball Bureau; US Census data and Van Grofski family info accessed via Ancestry.com, and certain of the newspaper articles cited below, particularly the obituary published in the Atlantic City (New Jersey) Press, April 13, 2000. Unless otherwise noted, stats have been taken from Baseball-Reference.
Notes
1 Walter's siblings were Helen (born 1895), Stella (1897), Frank (1900), Andrew (1903), Joseph (1906), Nettie (1907), Stephanie (1909), and Alice (1917).
2 Van Grofski is a variant of the Polish surname Wegrowski, the name by which the family appears in government records prior to the 1910 US Census. In subsequent censuses and other records, the family name is sometimes spelled Vangrowsky or Vangroffky
3 Sam Pierson, Turning the Pages of Baseball History in Bloomfield (Bloomfield, NJ: The Independent Press, 1939), 78-79.
4 The New York-Penn League had been elevated to Class A status in 1933.
5 "Bucs Get M-A Product," Charleston (West Virginia) Mail, November 16, 1933: 10; "York Catcher Who Batted .254 [sic] Sold to Pittsburgh," Syracuse Herald, November 16, 1933: 29. According to an Elmira sportswriter, the acquisition of Van Grofski cost Pittsburgh $4,500. See Harry O'Donnell, "Sports Shorts from Around and Here," Elmira (New York) Star-Gazette, June 8, 1936: 8.
6 Ben Epstein, "Gazette Sports Gazing," (Little Rock) Arkansas Gazette, March 23, 1934: 21.
7 Ben Epstein, "Gazette Sports Gazing," Arkansas Gazette, April 26, 1934: 12.
8 "Van Grofski To Lose Part of Injured Finger," Arkansas Gazette, June 20, 1934: 12; "Struss Suffers Bruised Ankle; Van Grofski To Lose Finger," Knoxville News-Sentinel, June 20, 1934: 12.
9 "Bucs Release Catcher," Milwaukee Journal, March 7, 1935: 22.
10 "Van Grofski's Injury Halts Demons Battle," Des Moines Register, April 30, 1935.
11 "Pirates Order Imps To Release Van Grofski," Des Moines Register, May 18, 1935: 5. See also, "Hidden Infield Gem Uncovered by Bucs," The Sporting News, May 30, 1935: 3. Prior to his release, the Pirates attempted to unload Van Grofski's contract but apparently found no takers.
12 "Packers Idle, Play Tonight," Omaha World-Herald, June 1, 1935: 12.
13 The Puerto Rican Winter League itself did not begin play until 1938, but there was still baseball being played there.
14 Harry O'Donnell, "Sports Shorts from Around and Here," Elmira Star-Gazette, June 8, 1936: 8.
15 A 25-game winner for Hazelton that season, Mulcahy would go on to post a woeful 45-89 log in seven seasons with the Philadelphia Phillies and earn the unhappy sobriquet Losing Pitcher Mulcahy.
16 Harry O'Donnell, "Sports Shorts from Around and Here," Elmira Star-Gazette, July 20, 1936: 8.
17 O'Donnell. See also, the Cohoes (New York) American, July 13, 1936: 8.
18 Jimmie Thompson, "The Crow's Nest," The (Columbia, South Carolina) State, June 6, 1943: 1.
19 "Fallon Demonstrates Class at Second in Drill," Elmira Star-Gazette, April 16, 1937: 14.
20 Jersey (Jersey City) Journal, April 8, 1937: 26; Milwaukee Journal, April 8, 1937: 30, and elsewhere.
21 "Pioneers Send Van Grofski to Piedmont," Elmira Star-Gazette, May 26, 1937: 4.
22 "Van Grofski-Wesolowski Engagement Announced," The (Bloomfield, New Jersey) Independent Press, October 15, 1937: 6.
23 "Prerost Manager at Winston-Salem," Elmira Star-Gazette, May 20, 1938: 21.
24 "Senators Eye Third Place in Eastern League," Trenton Evening Times, May 27, 1938: 25.
25 "Brief Bits of Gossip," The Sporting News, February 15, 1940: 15.
26 "New Records Established in PONY Loop," Buffalo Courier, January 22, 1943: 16. The Van Grofski 40 doubles mark would stand as a PONY League record until 1948.
27 "All the PONY League Records," Olean (New York) Times Herald, August 2, 1946: 10.
28 "PONY League All-Star Team Will Take on Olean," Auburn (New York) Citizen-Advocate, July 12, 1942: 6.
29 Jimmie Thompson, "The Crow's Nest," The State, June 6, 1943: 1.
30 Jack Durkin, "Down the Line," Syracuse Herald-Journal, August 17, 1944: 29.
31 "Van Grofski To Pilot Club," Beacon (New York) News, January 28, 1946: 6. See also, Pittsburgh Press-Republican, January 26, 1946: 2.
32 Bill Toland, The Sporting News, June 20, 1951: 37.
33 "Tail-End Sunbury Gets New Manager," Gettysburg (Pennsylvania) Times, July 16, 1947: 6; "Filipowicz Pilots Sunbury," The Sporting News, August 6, 1947: 6. New manager Steve Filipowicz was a Sunbury outfielder and a former running back for the NFL New York Giants.
34 "Class D: Player Movements, New Managers," The Sporting News, June 8, 1949: 41.
35 "Van Grofski Named Pilot of Wellsville," Olean Times Herald, February 5, 1951: 10; "Wellsville PONY Club Calls Van Grofski Back," Salamanca (New York) Republican-Press, February 5, 1951: 6, and elsewhere.
36 "Babe Ruth Among Rocket Rookies," Buffalo Courier-Express, April 27, 1951: 27.
37 "Ex-Wing Takes Wellsville Post," Rochester Democrat-Chronicle, January 25, 1952: 30. A catcher, Gene Crumling had a six-game major league career with the 1945 St. Louis Cardinals.
38 Atlantic City Press, April 13, 2000.
39 The obituary did not show the cause.
Born
December 13, 1911 at Bloomfield, NJ (US)
Died
April 11, 2000 at Ocean City, NJ (US)
If you can help us improve this player's biography, contact us.
https://sabr.org/sites/default/files/VanGrofskiWalter.jpg
600
800
admin
/wp-content/uploads/2020/02/sabr_logo.png
admin
2019-12-10 12:45:04
2020-04-09 14:37:28
Walter Van Grofski