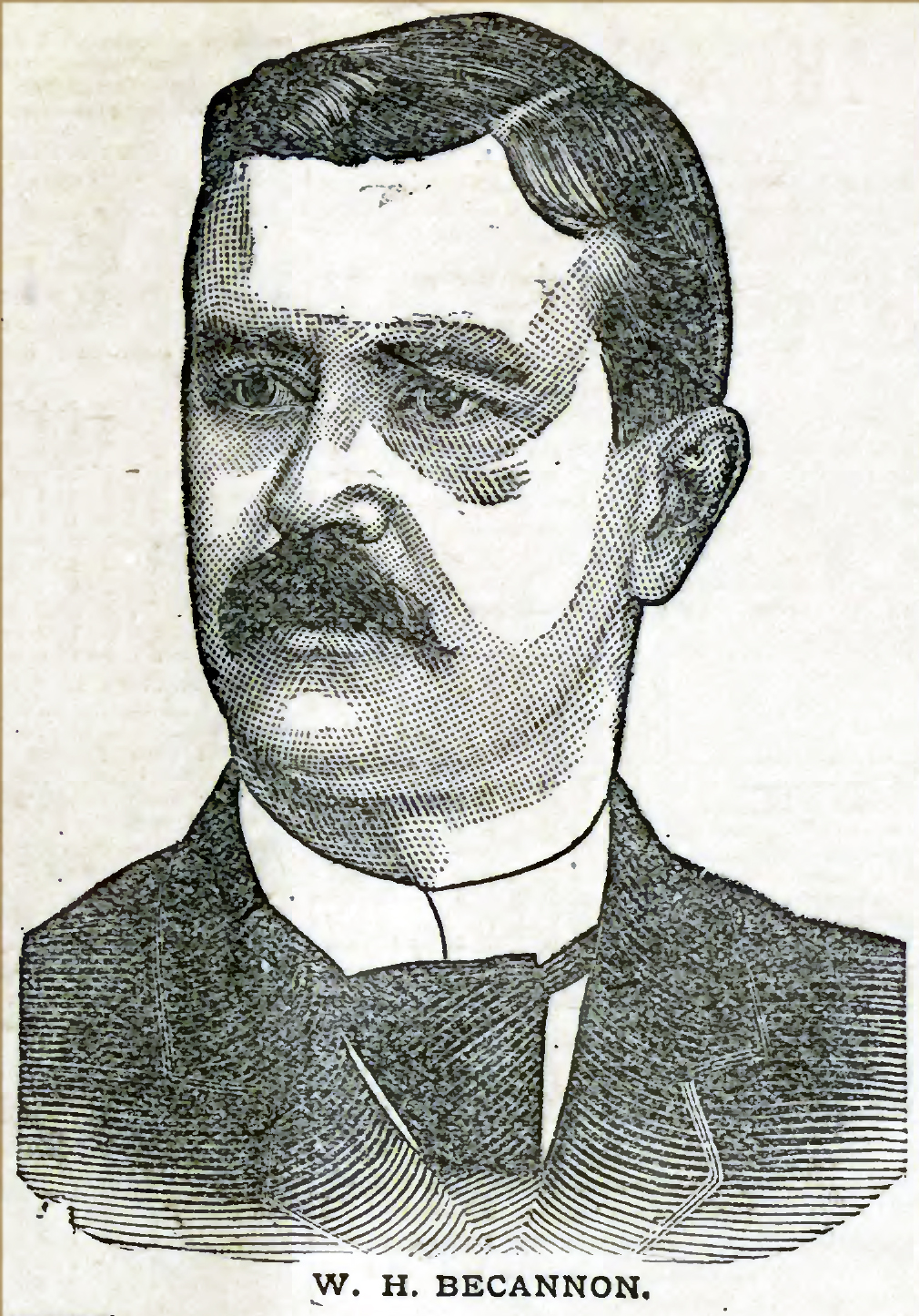 ---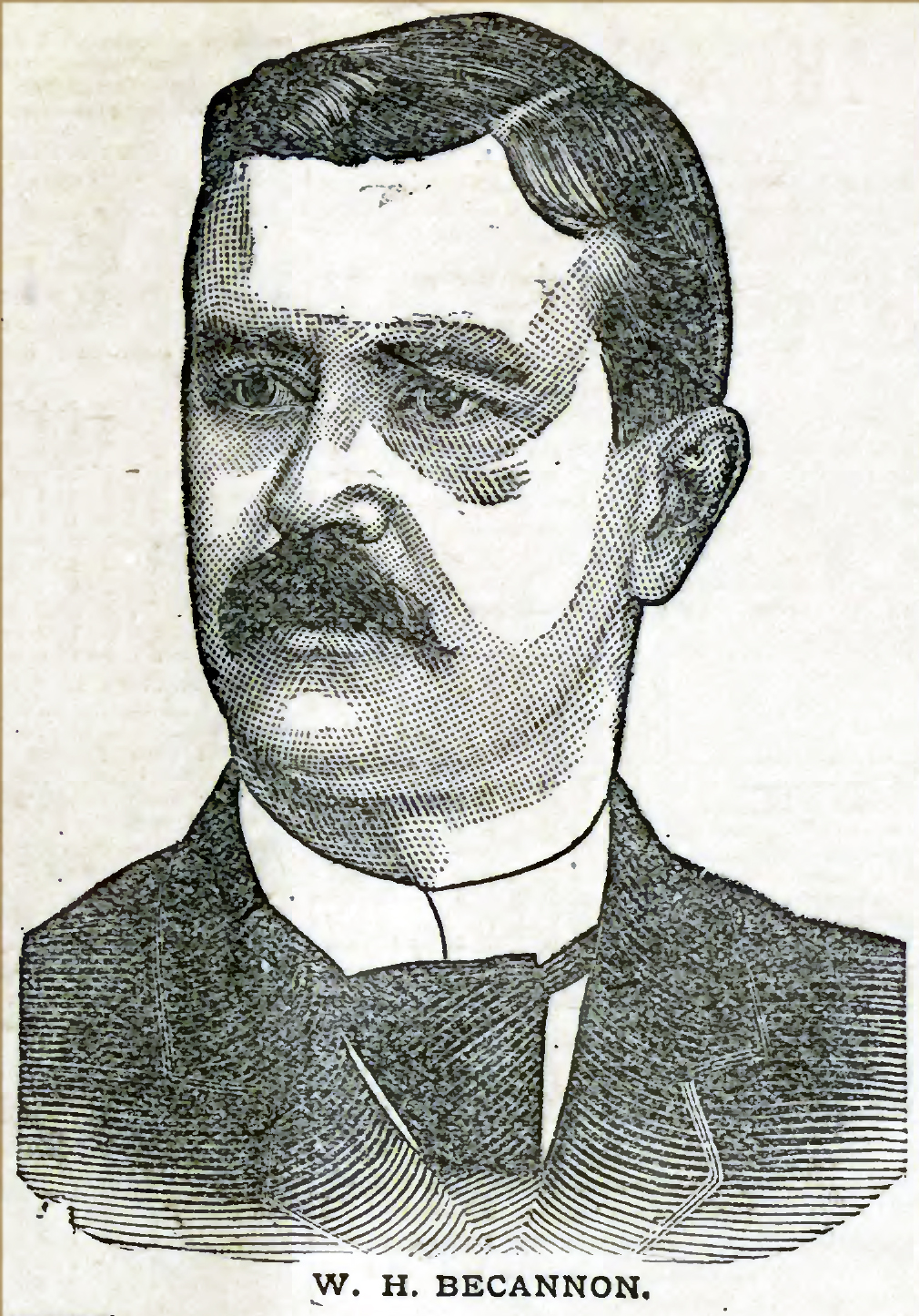 Best known as an umpire in the American Association in 1883, William Becannon achieved his greatest contemporary baseball fame as part-owner of the short-lived Keefe & Becannon sporting-goods company in New York City from 1889 to 1891. Due to the company's dependence on the Players League, which collapsed after the 1890 baseball season, Keefe & Becannon went bankrupt in 1891.
William Henry Becannon was born in 1856 in New York City.1 He was the oldest of the four children of Hiram and Mary (Greene) Becannon.2 His father was a well-to-do businessman who could afford to live in a brownstone on West 123rd Street across from Mt. Morris Park in then-suburban Harlem.3
Given his father's stature in the business community and local Republican political circles, William received an education and could devote the time to play amateur baseball as a young man. He played mostly for amateur teams, briefly as a professional from 1877 to 1879. His younger brother James "Buck" Becannon, who played some major-league baseball, was a more talented ballplayer.
From 1873 to 1875, William played for the Olympic club, an amateur team based in the Manhattanville neighborhood, adjacent to Harlem.4 In 1876 he played for the Arlington club of New York City, which played higher-level amateur competition than did the Olympic club, often at the Capitoline Grounds in Brooklyn.5
William played professional baseball in 1877 as a third baseman with the Hornell club of Hornellsville, New York, located in the western part of the state near Buffalo.6 Hornell, managed by Horace Phillips, played a number of games against teams in the International Association, a nascent minor league that was a notch below the National League. The Hornell ballclub was a member of the International Association for the 1878 season; however, William is not listed in any box scores, so he perhaps handled business matters to assist Phillips.7
In the spring of 1879, William played for the Alaska amateur club, based in New York City.8 By June he was playing for the professional team in Hudson, New York, located 25 miles south of Albany. "Mr. Becannon, the new player, has the reputation of being first class," the local newspaper reported upon his arrival in Hudson, "filling the position of third baseman in a very handsome manner, besides being a good hitter."9 After the Hudson club disbanded in mid-August 1879, William played a few games with the Campello semipro ballclub, based in Brockton, Massachusetts.10
Although biographical sketches of William published in 1886 and 1890 (as well as his 1932 obituary) contend that he played for the Troy team in the National League in 1879, his name cannot be found in box scores.11 Since Phillips managed the Troy team that year, William could have been an emergency substitute player, if needed, in between his stints with the Hudson and Campello clubs, or he may have played in an exhibition game for Troy. More likely is that Phillips merely gave him a brief tryout.
In 1880 William gave up playing baseball to work as a clerk at the Surrogate Court of New York County, which handled probate and estate proceedings.12 However, given the proximity of his home at West 123rd Street to the baseball field at the Polo Grounds on 110th Street, he returned to baseball as a spectator at the ballgames played there by an independent professional team, the Metropolitans.
William was an umpire for three games at the Polo Grounds in 1882, when the Metropolitans played major-league opponents.13 In the August 12 game, the New York Clipper noted that "the game was well umpired by young Becannon."14 For the 1883 season, the Metropolitans entered the American Association, a major-league rival to the National League.
At the March 1883 meeting of the American Association, William was named to be a league umpire for the 1883 season.15 Instrumental in his selection was Horace Phillips, his former manager at Hornellsville, who was one of the founders of the American Association. William umpired a dozen games in May 1883 before he abruptly resigned after the May 17 game, citing "dissatisfaction caused by his decisions in the Cincinnati games."16
William married Constance Whitehorne Kingsley on November 12, 1883.17 Their only child, Harry Becannon, was born on January 12, 1885.18 He was also stepfather to George Kingsley, a son from Constance's first marriage.
William kept his hand in baseball as a salesman in the New York City store of the Spalding & Bros. sporting-goods company.19 He was quoted in an 1885 wire-service story about the New York Giants as saying that he would recommend "playing baseball … to any one seeking a strong constitution" to remain healthy. "Our people are taking more to athletic exercise, and there is no better place to witness the result than among our patrons," William told the writer. "There is a man buying a catcher's mask at the opposite counter. Through the thin flannel suit you can see the splendid proportions of his figure."20
While working at Spalding & Bros., William organized an amateur league in New York City and then managed the reserve team of the New York Giants in 1887, where it was noted that he had "sufficient expertise to handle the club with profit."21
Early in 1889 William left the employ of Spalding to start his own sporting-goods business in partnership with Tim Keefe, the star pitcher for the New York Giants and secretary of the Brotherhood of Professional Base Ball Players. Their company, Keefe & Becannon, operated a store at 157 Broadway.22 "What Becannon lacks in fame as a player he makes up in business capacity and executive ability," Sporting Life reported. "The success which has attended the new firm is in great measure due to his untiring efforts and a practical knowledge of the business acquired by his long connection with the Spaldings."23
In November 1889 the Brotherhood announced the formation of the Players League to compete with the National League during the 1890 season. Many of the players in the National League, including Keefe, jumped to the Players League.
Keefe & Becannon was awarded the contract to supply the official Players League baseball, which became known as the Keefe Official Ball.24 The company also supplied uniforms and equipment to many of the Players League teams. The firm made a huge bet that the Players League would succeed, stating in its advertisements that it was "Outfitters to the Players' National (Brotherhood) League and Manufacturer of The Keefe Official Ball."25 However, the Players League collapsed after the 1890 season.
In May 1891 Keefe & Becannon went into bankruptcy, since the firm had lost money on the first year of its three-year contract to supply baseballs to the league (expecting to make it up in the next two years), and was also owed money by league teams that had bought uniforms and equipment.26 The company officially dissolved in July 1891, when a receiver paid off its obligations at cents on the dollar.27
William went back to work at Spalding & Bros., but left in 1893 to start another business.28 In 1894 he was involved in trying to revive the American Association as a major league, to compete against the National League, which levied a 50-cent admission charge. "We are convinced that 25-cent ball will find plenty of patrons in all the chief cities," William told reporters. "We only want our share of patronage and we think we can get it."29 The league never went farther than discussions.
In 1895 William was a selling agent affiliated with W.C. Hodgkins & Company. "Becannon is a hustler, has a thorough knowledge of the base ball business, and a host of friends," Sporting Life reported on his latest venture.30 However, not even he could successfully peddle the surplus stock of the Keefe Official Ball from the Players League days, which he highlighted in advertisements to leverage his prior work at Keefe & Becannon.31
Over the next four decades, William worked as a salesman in a variety of businesses, including bicycles, hammocks, specialty drugs, and furniture.32
William Becannon died on August 8, 1932, in New York City and is buried at Kensico Cemetery in Valhalla, New York.33
Acknowledgments
This biography was reviewed by Len Levin and fact-checked by Rob Wood.
Notes
1 No birth record can be located for Becannon. The 1856 year is consistent with his age as recorded in federal census records from 1870 to 1930.
2 Federal census record for 1870 for Hiram Becannon, 7th election district, 12th ward, New York City, New York; death notice of four-year-old Hiram Jr., New York Times, March 20, 1866.
3 New York City Directory, 1867 and 1875; federal census record for 1870 for Hiram Becannon.
4 "Our National Game: William Becannon," National Police Gazette, June 5, 1886; "Keefe & Becannon: The New and Prosperous Sporting Goods Firm," Sporting Life, May 31, 1890; Olympic box scores, New York Spirit of the Times, September 26, 1874, and New York Clipper, June 19, 1875.
5 Arlington box score, New York Clipper, July 1, 1876.
6 Hornell box scores, New York Clipper, May 19, July 7, and September 22, 1877.
7 Brock Helander, "The Mystery of Horace B. Phillips," Base Ball: A Journal of the Early Game, Fall 2014.
8 "Later Baseball Notes," New York Clipper, April 19, 1879; Alaska box scores, New York Clipper, May 24 and June 14, 1879.
9 "Base Ball Matters," Hudson (New York) Evening Register, June 25, 1879; Hudson box scores, New York Clipper, July 19 and August 9, 1879.
10 "Base Ball Matters," Hudson (New York) Evening Register, August 18, 1879; "Baseball Notes," New York Clipper, August 23, 1879; Campello box scores, Boston Globe, August 20 and 22, 1879. William didn't get much respect in Brockton, as he was initially listed in the box scores as "B. Cannon" and later his surname was often misspelled as Buchanan.
11 "Our National Game: William Becannon" and "Keefe & Becannon: The New and Prosperous Sporting Goods Firm."
12 "Our National Game: William Becannon"; federal census record for 1880 for Hiram Becannon, 1 West 123rd Street, New York City, New York.
13 Metropolitan box scores, New York Times, August 13, August 20, and September 10, 1882.
14 "Metropolitan vs. Troy," New York Clipper, August 19, 1882.
15 "The Base-Ball Convention," New York Times, March 14, 1883.
16 "All Around the Diamond," Boston Globe, May 19, 1883.
17 Marriage records for 1883 for New York, at familysearch.org website.
18 Birth date in Social Security Death Index record of his death in 1965 in Pittsburgh, Pennsylvania.
19 "Our National Game: William Becannon."
20 "The New York Nine," Olean (New York) Democrat, September 3, 1885.
21 "New York Reserves," Sporting Life, April 6, 1887.
22 New York City Directory, 1889.
23 "Keefe & Becannon: The New and Prosperous Sporting Goods Firm."
24 Charlie Bevis, Tim Keefe: A Biography of the Hall of Fame Pitcher and Player-Rights Advocate (Jefferson, North Carolina: McFarland, 2015), 187-188.
25 Advertisement in Sporting Life, June 28, 1890.
26 "Keefe and Becannon Are Out," New York Press, May 9, 1891.
27 "News of the Ball Field," Brooklyn Eagle, July 19, 1891.
28 "Minor Sporting Matters," New York Times, February 5, 1893.
29 "New Baseball Association," New York World, October 26, 1894.
30 "Personal," Sporting Life, March 16, 1895.
31 Advertisement in Sporting Life, April 6, 1895.
32 Federal census records for William Becannon in New York City, New York: 1900 at 461 East 176th Street in the Bronx; 1910 at 643 East 169th Street in the Bronx; 1920 and 1930 at 719 West 180th Street in Manhattan.
33 "William Henry Becannon," New York Sun, August 9, 1932; Kensico Cemetery records show that William is buried in Section 45/46, Lot 1186.
Born
, 1856 at New York, NY (US)
Died
August 8, 1932 at New York, NY (US)
If you can help us improve this player's biography, contact us.
https://sabr.org/sites/default/files/BecannonWilliam.jpg
600
800
admin
/wp-content/uploads/2020/02/sabr_logo.png
admin
2018-01-12 15:32:45
2020-04-09 14:40:27
William Becannon