Pee Wee Reese Chapter meeting recap – 7/7/2018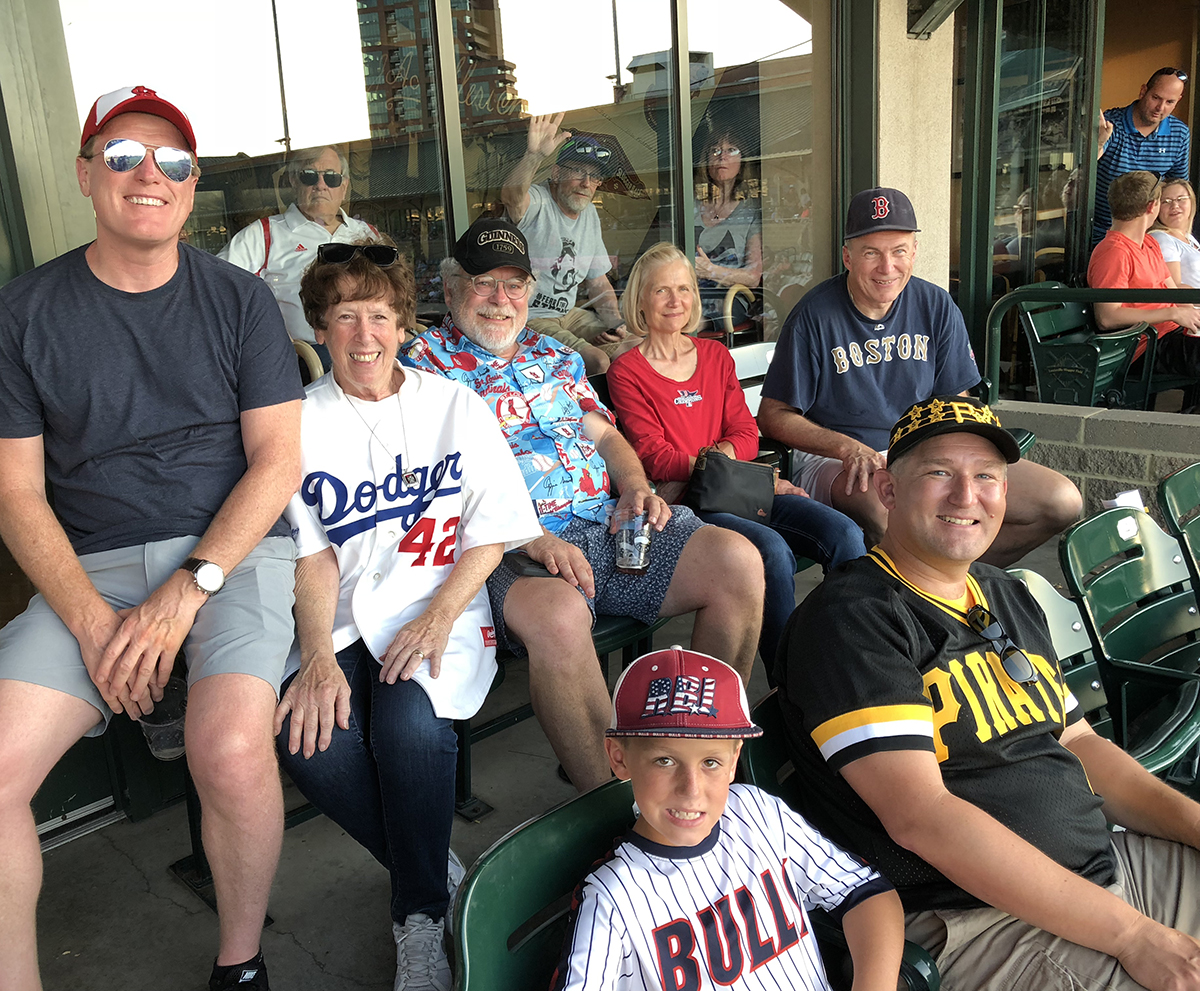 On Saturday, July 7, 2018, nineteen SABR members and prospective members of the Pee Wee Reese Chapter, enjoying a sunny and pleasant evening, attended the Louisville Bats game as guests of the Louisville Slugger Museum and Factory in their air-conditioned ballpark suite. In a celebration of Louisville's distilling heritage, the Bats again were competing as the "Louisville Mashers," and most everyone arrived early enough to take home an Evan Williams Bourbon glass.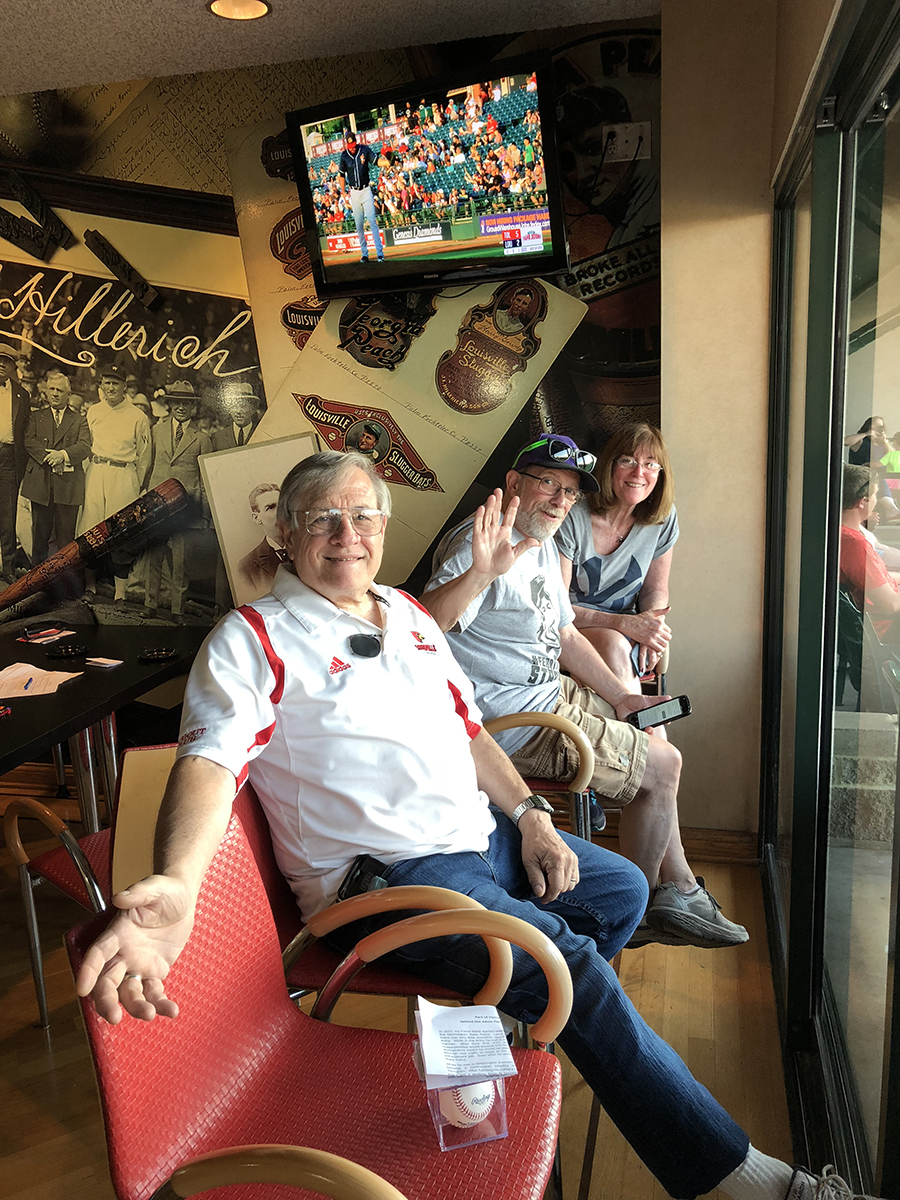 Although the Bats looked ugly in their 5-2 loss to the Toledo Mud Hens, much camaraderie prevailed in the suite. In addition, the chapter provided a fine spread of snacks, appetizers and desserts. The 10-question written trivia contest presented by Dr. Jack Sullivan saw Ed Goldstein winning with 8 answers correct, and Joe Cox (7) and Jon Borie (6) finishing second and third. As prizes, Ed and Jon each chose 2 tickets to see the Louisville Stars play in the upcoming Bluegrass World Series, while Joe selected a pair of Louisville Bats hats for his daughter and him. Three silent auction collectibles, raising funds for the Chapter, were won by Steve Silverman, Jeff Hollis and Ricky Gettleman.
Special guest Greg Galliette, Senior Vice President and a 34-year club employee, appeared at the event, presented a Bats update and fielded questions.
Much fun was had by all. Thanks again to the kind folks at LSM & F for donating their suite to our Chapter for the 9th year.
Our Chapter is also grateful to the Bats for allowing us to have a role during at the Bats' celebration of the 100th anniversary of the birth of the Chapter namesake: Pee Wee Reese — on Louisville Colonels night, Saturday, July 28. SABR member Tad Myre will briefly comment and we will have a membership table on the concourse staffed by treasurer Ken Draut and member Andy Draut.
— Harry J. Rothgerber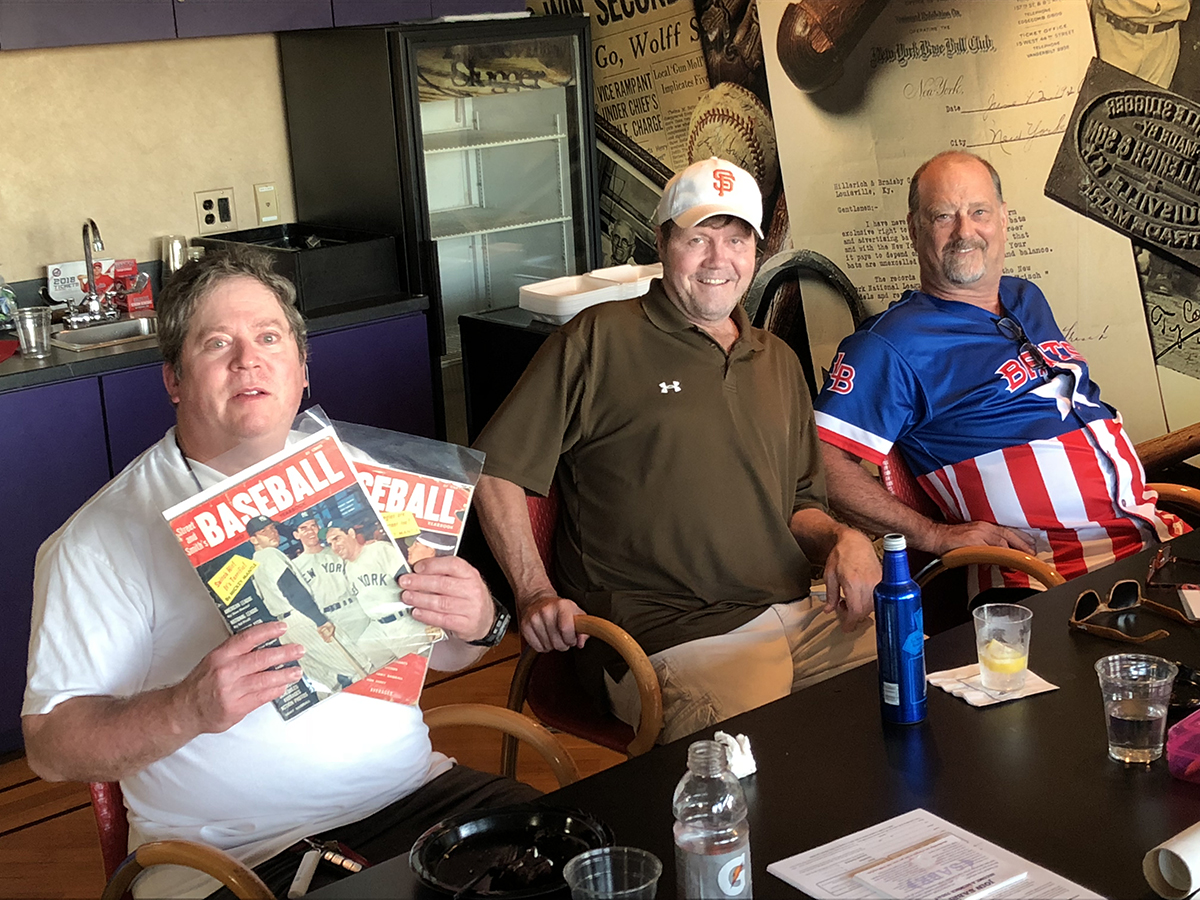 https://sabr.org/wp-content/uploads/2020/03/research-collection4_350x300.jpg
300
350
admin
/wp-content/uploads/2020/02/sabr_logo.png
admin
2018-07-12 01:37:43
2018-07-12 01:37:43
Pee Wee Reese Chapter meeting recap – 7/7/2018