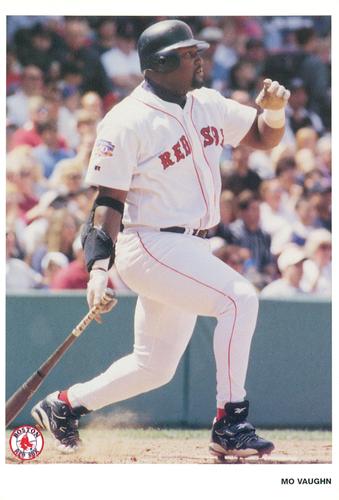 April 10, 1998: 'Greatest Closing Act Ever Seen in a Fenway Opener'
---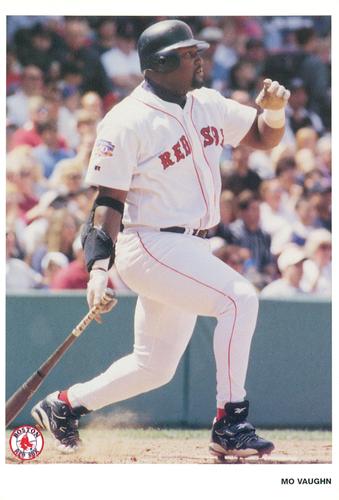 Hey, it's Opening Day. Fans had been without live baseball for more than five months. You'd think fans would want to stick around and see a full game. But at the Fenway Park home opener on April 10, 1998, Peter Gammons wrote, there were only "about 13,000 remaining" of the 32,805 in attendance at the start.1
True, the Red Sox hadn't done well in 1997. They'd finished 20 games behind Baltimore in the AL East standings, but they had acquired Pedro Martinez from Montreal and Dennis Eckersley, a free agent. And they still had the reigning Rookie of the Year in Nomar Garciaparra. There wasreason to think they might have a good season. Not all pundits agreed. "Despite the changes and a solid infield," wrote George Vass, "the Red Sox are far from a complete team, and figure to be around .500 at best."2
The 1998 season hadn't started well, though. The Red Sox kicked off the season in Oakland, then gone to Seattle and Anaheim. They were 3-5 when they came home, taking a day off on April 9. They were already four games out of first place. They'd scored just one run in each of the three preceding games.
"It's early, man," said Darren Bragg. "It's a long season. We're going to hit. We've been on the road for seven weeks."3
There were changes perhaps afoot, too. "As they open their season at home today," a Boston Globearticle led, "the Red Sox face an epochal year in which the team will likely announce plans to leave Fenway Park and build a new stadium nearby."4
The game was a Friday afternoon game with a 3:12 P.M. start time. It was Good Friday and also the first day of Passover. There was, as the Associated Press story read, "No beeyah at Fenway Pahk for the home openah."5 The Red Sox had decided to keep the beer stands closed.
The Red Sox started local New Bedford native Brian Rose; the right-hander had started one game in 1997 and one in Seattle. He'd been 17-5 in Pawtucket the year before, but this season was 0-1 with a loss in Seattle on April 4. The Mariners were counting on five-time All-Star lefty Randy Johnson. Johnson had won the Cy Young Award in 1995 and had been 20-4 in 1997, coming in second to Roger Clemens.
For three innings, neither team put a run across, but the Red Sox took a 2-0 lead in the bottom of the fourth when center fielder Damon Buford hit a two-run homer to deep left field off Johnson.
It remained 2-0 in Boston's favor after the first five innings. In the top of the sixth, though, a leadoff walk, a single, and a two-run double by Edgar Martinez evened the score. Red Sox manager Jimy Williams called on reliever Jim Corsi. An error by third baseman John Valentin allowed a third run to score and for Seattle to take a 3-2 lead.
It remained 3-2 after seven. The Mariners extended their lead in the eighth when back-to-back singles off Dennis Eckersley knocked in two more runs to make it 5-2. Randy Johnson struck out the first two Red Sox he faced in the bottom of the eighth and then retired Jason Varitekon a fly ball to center.
Tom Gordonrelieved Eckersley in the ninth and gave up a leadoff single to Joey Cora. Cora then stole second. Shortstop Alex Rodriguez, only 22 but with two All-Star appearances to his credit, tripled to right field. Ken Griffey Jr. walked. Edgar Martinez hit a fly to deep center and Rodriguez tagged up and scored. It was 7-2, Seattle. Fans began to leave. Rich Garces relieved Gordon and got the next two outs.
Randy Johnson had struck out 15 Red Sox batters and allowed only two base hits. But he'd thrown 132 pitches and Mariners manager Lou Piniella tasked Heathcliff Slocumb with closing the game for Johnson. Slocumb had been traded to the Mariners by the Red Sox at the trading deadline in 1997, with the Red Sox getting both Derek Lowe and Varitek, arguably (in retrospect) the most one-sidedly beneficial trade in Red Sox history.
Troy O'Leary got a broken-bat single off Slocumb. Mark Lemke walked. Bragg doubled to right, scoring O'Leary.
Piniella brought in another former Red Sox pitcher, lefty Tony Fossas. He walked Boston pinch-hitter Mike Benjamin. It was bases loaded, still nobody out, and the score was 7-3. Piniella called on right-hander Mike Timlin, later a member of both of Boston's 2004 and 2007 World Champion teams. Timlin saw Garciaparra singled to center field on a 1-and-2 pitch, driving in Lemke. Still nobody out. Bases still loaded. The score was 7-4.
John Valentin stepped to the plate. He worked the count to 3-and-2 – and then Timlin's pitch hit him. That made it 7-5. Even a single might tie the score.
Slugger Mo Vaughn was due up. He himself had been hit by a pitch back in the first inning, then struck out three times in succession, twice caught looking.
Wanting a lefty-lefty matchup, Piniella called on Paul Spoljaricto pitch to Vaughn. Spoljaric, the fourth relief pitcher of the inning for the Mariners, got a strike on Vaughn with a slider, but Vaughn — the "Hit Dog" — slammed his second pitch (a fastball) deep into the lower box seats in the right-field grandstand for a four-run homer that catapulted the Red Sox to a 9-7 walk-off win.
Those 13,000 or so fans who had stuck to the end saw a finale they'll never forget. One wonders how many who had left early later enthused to their friends about what they had (not) seen.
Gordon Edes suggested that Vaughn's grand slam "may rank as the greatest closing act ever seen in a Fenway opener, seven runs from seven batters in the bottom of the ninth inning."6
"It felt like the World Series," exulted Rich Garces.7 The pitcher of record, Garces got the win.
Jimy Williams had noticed the park having emptied out. "I wouldn't want to have to make a living doing this every day," he said afterward. "To open the season with a game like that. … I hope a lot of people enjoyed listening to it on the radio on their way home."8
Kevin Friend of BCN Productions had a new gig at Fenway; he'd worked in a similar capacity at the Boston Garden for a few years. Now he was in charge of the music played in Fenway Park. The moment after Mo launched the ball into the right-field grandstand seats, Friend put on the song "Dirty Water" by the Standells. "Aw-oh, Boston, you're my home!" It became the Red Sox victory anthem. A new tradition was born.9
Vaughn had entered the season in the final year of his contract with the Red Sox; it had not been extended. John Valentin, who had himself just signed a four-year contract, talked about his teammate after the game: "There is nobody — nobody — I'd rather have up there for us in that situation. You can talk Griffey, Bonds, McGwire, and I don't care. Nobody has a bigger heart than Mo. Period."10
The 1998 Red Sox proved a team can finish 22 games out of first place — and still make the playoffs. They faced off against the Cleveland Indians in the Division Series and won the first game, 11-3, but then lost the next three while scoring a total of nine runs over the three defeats.
Sources
In addition to the sources cited in the Notes, the author consulted Baseball-Reference.com and Retrosheet.org.
https://www.baseball-reference.com/boxes/OAK/OAK199804010.shtml
https://www.retrosheet.org/boxesetc/1998/B04010OAK1998.htm
Notes
1 Peter Gammons, "This Is Still Mo Town," Boston Globe, April 10, 1998: 62.
2 George Vass, "How the Pennant Races Shape Up for the '98 Season," Baseball Digest, April 1998: 35.
3 Gordon Edes, "What's Caused Slump?," Boston Globe, April 10, 1998: 83.
4 Gregg Krupa, "Going to Bat for the Team," Boston Globe, April 10, 1998: 33.
5 Associated Press, "Brewhaha in Boston: No Beer at Home Opener," Morning Olympian (Olympia, Washington), April 11, 1998: 11. "It doesn't make sense," said one area resident. "There was a lot of alcohol consumed in the Bible."
6 Gordon Edes, "No Beer, Just Punch," Boston Globe, April 11, 1998: 57.
7 Gordon Edes, "No Beer, Just Punch."
8 Gordon Edes, "No Beer, Just Punch."
9 For the full story of the song, and its Fenway Park debut at this game, see Chuck Burgess and Bill Nowlin, Love That Dirty Water! The Standells and the Improbable Red Sox Victory Anthem (Burlington, Massachusetts: Rounder Books, 2007), 126-128.
10 Bob Ryan, "Vaughn Toast of Town After Grand Finale to Opener," Boston Globe, April 11, 1998: 64.
Additional Stats
Boston Red Sox 9
Seattle Mariners 7
---
Fenway Park
Boston, MA
Box Score + PBP:
Corrections? Additions?
If you can help us improve this game story, contact us.
Tags
https://sabr.org/sites/default/files/Vaughn-Mo.jpg
600
800
admin
/wp-content/uploads/2020/02/sabr_logo.png
admin
2020-03-04 17:04:04
2020-06-22 16:25:35
April 10, 1998: 'Greatest Closing Act Ever Seen in a Fenway Opener'