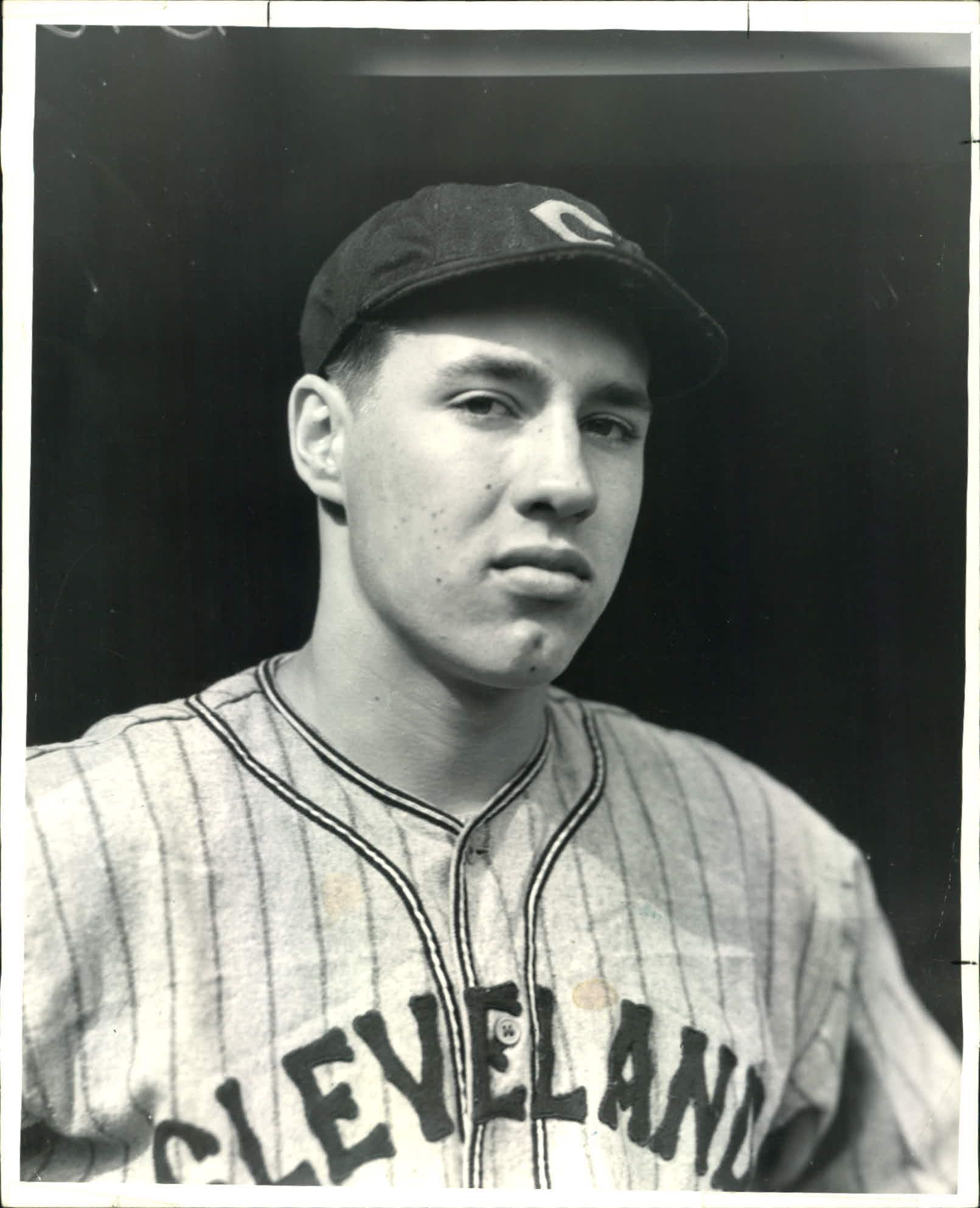 April 16, 1940: Bob Feller's no-hitter on Opening Day propels Cleveland to 1-0 win over White Sox
---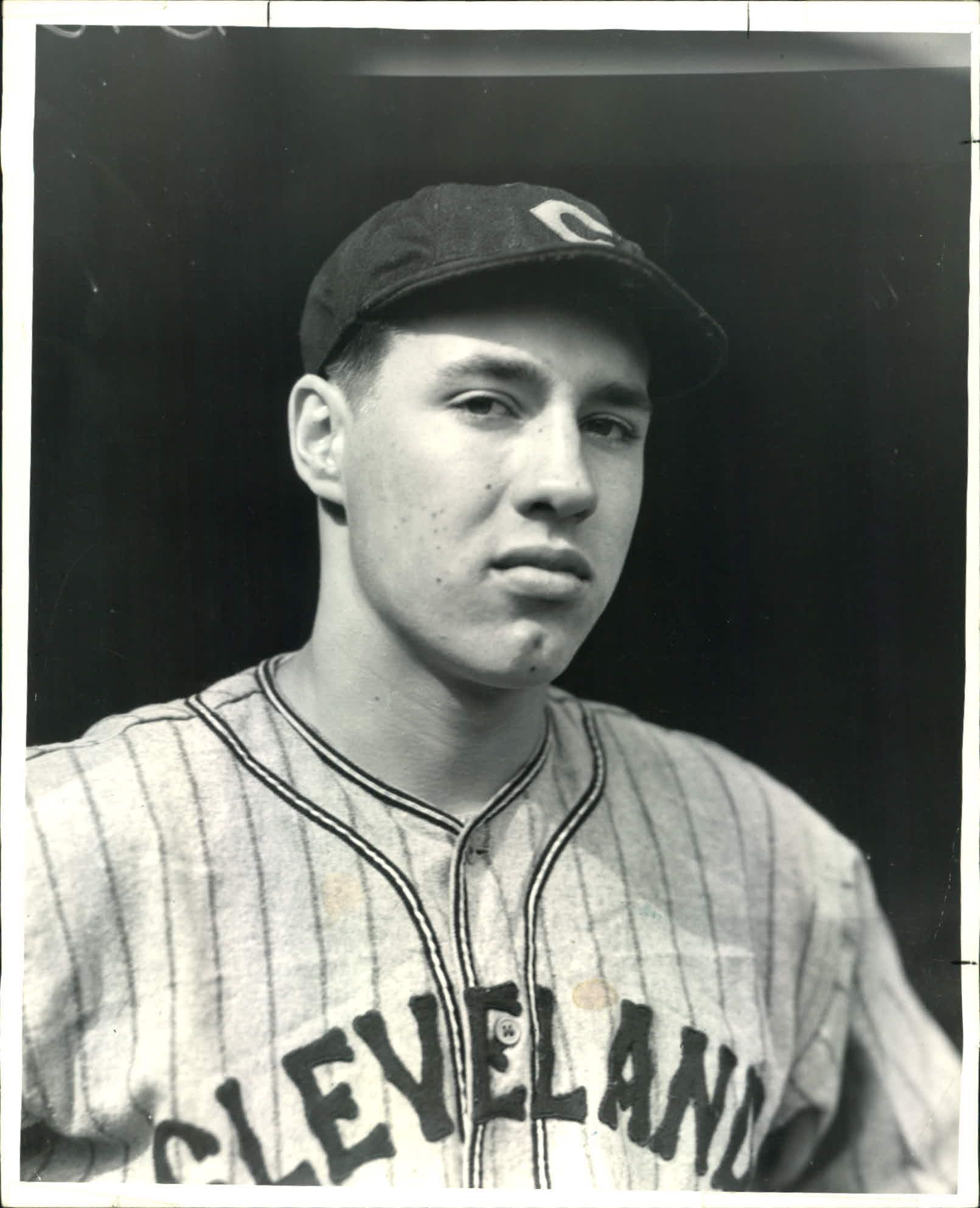 In all of major-league history, only one no-hitter has been pitched on Opening Day. Perhaps not surprisingly, it was thrown by the 21-year-old prodigy Bob Feller on April 16, 1940, against the Chicago White Sox on a blustery 40-degree day in Comiskey Park. The masterpiece was the first of three no-hitters Feller threw in his illustrious career, along with a remarkable 12 one-hitters.
Feller was coming off his second dominant season, having gone 24-9 in 1939 for the third-place Cleveland Indians. They had, however, finished 20½ games in arrears of the powerful New York Yankees, who had blown away the rest of the league with 106 wins. The White Sox had finished fourth, two games back of the Indians, and both squads had high hopes for 1940.
The unseasonably cold day, even for Chicago, held the Opening Day crowd down to just over 14,000. Three of them, however, were Feller's father, Bill; his mother, Lena; and his sister, Marguerite, who had all traveled from Van Meter, Iowa, to take in the first game of the season.
Feller didn't feel particularly sharp warming up and wondered how the strong wind blowing in from center field would affect his curveball.1
He began by retiring leadoff hitter Bob Kennedy on a fly to right and then sandwiched a walk between two strikeouts to retire the side. The second inning proved more problematic. With one out, Taft Wright, who was something of a Feller nemesis, hit a fly ball to Roy Weatherly in center field that Weatherly dropped. The official scorer, Ed Burns of the Chicago Tribune, took a moment or two before ruling an error.2 Feller struck out the next batter, but then issued consecutive walks to Mike Tresh and opposing pitcher Edgar Smith to load the bases with two outs. He then bore down to strike out Kennedy and escape the jam.
The weather was making it difficult for Feller to grip his curveball, and after the second inning he threw almost all fastballs. Joe Kuhel led off the third with a walk and stole second. Feller managed the first two outs on a flyball to right and a popup to first, bringing the dangerous Luke Appling to the plate. Appling connected solidly, driving a hard, low line drive to right field. But Ben Chapman, covering ground quickly, made a nice running catch to end the inning.
Meanwhile, the Indians had managed only an infield single and a couple of walks against Edgar Smith, a southpaw who had engaged in several duels against Feller in previous seasons. In the top of the fourth, however, Indians first baseman Hal Trosky smashed a mighty blast to right field that the wind knocked down enough for Taft Wright to catch against the fence. Jeff Heath followed with a single through the left side of the infield, and with two outs catcher Rollie Hemsley lined a long drive over Wright's head in right. Hemsley rumbled into third with a triple, scoring Heath for what would be the only run of the game.3
Feller had by now found his rhythm and after his walk to Kuhel he retired 20 White Sox in a row. Other than Appling's liner, the only other hard-hit ball was a similar line drive by Wright in the fourth, also run down by Chapman in right field. In the eighth second baseman Ray Mack made a nice play on a slow roller to nip the speedy pinch-hitter Larry Rosenthal by a step.4
Feller already had three one-hitters in his three-plus years in the big leagues and the crowd was by now hoping this would be the day he broke through, even against the home team. By the eighth inning the fans were standing, rooting for Feller to complete his gem, and in the ninth they were in an uproar. He managed to give them plenty of drama, beginning by running the count to Mike Kreevich to 2-and-2 before retiring him on a popup to second baseman Mack. Moose Solters was next and Feller retired him on the third pitch on a routine groundout to shortstop Lou Boudreau. Now only "Old Aches and Pains" Luke Appling stood between Feller and immortality. Appling was known for his bat control and his penchant for fouling off pitches. With two strikes, he fouled off four Feller fastballs before working a 10-pitch walk to become the first White Sox baserunner since the third inning.5
The free pass brought Taft Wright to the plate. Feller threw ball one and then, on the second pitch, Wright hit a screaming groundball to the left of second baseman Mack. He managed to lunge and knock it down with his glove hand, get up and retrieve it on the grass with his bare hand, and throw a perfect peg to Trosky at first to nail the speedy Wright by a half-step. Just like that, the game was over and Feller had his first no-hitter. His teammates rushed to congratulate him, shaking his hand and slapping him on the back, while leading him through the fans, who were racing onto the field.6
Surprisingly, Feller's first no-hitter wasn't one of his most dominating performances. He struck out eight, modest by his standards, and allowed five walks. After the game, his catcher, Hemsley, said, "I've seen Bob better, but he was plenty good enough."7
For his part, Feller thought his stuff was "just about normal." He related that he tired in the fourth, but got his second wind the next inning.8
The next day the Indians returned to Cleveland by train and an estimated 7,000 greeted them at Union Terminal. The throng included Mayor Harold Burton, a uniformed band, and Cleveland immortal Tris Speaker. The next day an article ran in a local paper about 8-year-old Paul Hauschultz, a huge Indians fan who had been in the hospital with spinal meningitis, a mastoid infection, and streptococcus for about a month. The article mentioned how much he'd improved while listening on the radio to Feller's no-hitter. As a result, Feller surprised the youngster with a visit in the hospital, armed with a ball signed by the entire team and another signed by himself.9 According to Feller's 1990 memoir, the youngster was able to go home that afternoon.10
The Indians soon found themselves in a tight pennant race with the Detroit Tigers and New York Yankees. Their season, and Feller's, however, was tainted by a June player revolt against their caustic manager, Oscar Vitt. A number of Indians, Feller among them, went to Alva Bradley, the owner of the club, to try to get Vitt fired. Bradley refused but when the press got wind of the attempted revolt, they dubbed the team "the Crybabies."11 Even with all the drama, the Indians led the league much of the first half of the season and finished in second place, just a game behind the Tigers.
Feller would go on to have a gargantuan season, winning 27 games and leading the league in wins, innings pitched, strikeouts, earned-run average, games started, and complete games while tying for the lead in shutouts. He finished second in the MVP voting to Hank Greenberg, but was voted the American League Player of the Year by the Sporting News.
This article was published in SABR's "No-Hitters" (2017), edited by Bill Nowlin. To read more Games Project stories from this book, click here.
Sources
https://www.baseball-reference.com/boxes/CHA/CHA194004160.shtml
http://www.retrosheet.org/boxesetc/1940/B04160CHA1940.htm
Notes
1 Bob Feller, Strikeout Story – Bob Feller (New York: A.S. Barnes & Co., 1947), 175.
2 Feller, Strikeout Story, 176.
3 Gordon Cobbledick, "Feller Hurls No-Hitter to Win, 1 to 0, Cleveland Plain Dealer, April 17, 1940: 21.
4 Charles Bartlett, "Indians Put on a Big Celebration After No-Hitter," Chicago Tribune, April 17, 1940: 27.
5 Cobbledick, 1. In his second autobiography, published in 1990, Feller claimed that after Appling fouled off four or five straight 2-and-2 pitches, he threw two fastballs outside on purpose to in effect intentionally walk him and get him out of the way. Bob Feller with Bill Gilbert, Now Pitching – Bob Feller (New York: Birch Lane Press, 1990), 96; Bob Feller with Burton Rocks, Bob Feller's Little Black Book of Baseball Wisdom (New York: McGraw-Hill, 2001), 29.
6 Cobbledick, 21.
7 John Sickels, Bob Feller – Ace of the Greatest Generation (Dulles, Virginia: Brassey's, Inc., 2004), 91.
8 Bartlett, 25.
9 John Phillips, The Crybaby Indians of 1940 (Cabin John, Maryland: Capital, 1990), 5; Sickels, 91.
10 Feller with Gilbert, 97.
11 Franklin Lewis, The Cleveland Indians (New York: G.P. Putman's Sons, 1949, reprinted by Kent State University Press, 2006), 206-13; Phillips, 26-32.
Additional Stats
Cleveland Indians 1
Chicago White Sox 0
---
Comiskey Park
Chicago, IL
Box Score + PBP:
Corrections? Additions?
If you can help us improve this game story, contact us.
Tags
https://sabr.org/sites/default/files/FellerBob-1940-TSN.jpeg
600
800
admin
/wp-content/uploads/2020/02/sabr_logo.png
admin
2018-10-16 15:54:55
2020-10-19 00:36:46
April 16, 1940: Bob Feller's no-hitter on Opening Day propels Cleveland to 1-0 win over White Sox