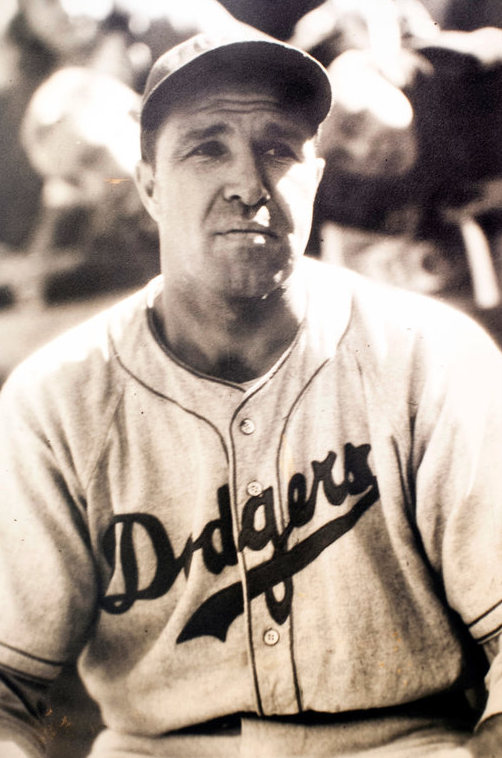 April 17, 1945: Sandlock shines in Dodgers' Opening Day victory over Phillies
---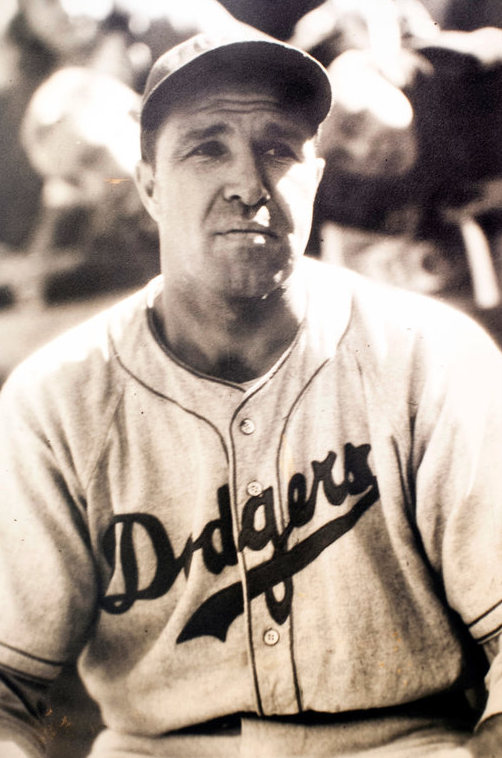 Opening Day is for all intents and purposes a national holiday in America. Leaving behind a long, cold winter, thousands of Americans may today take the day off from school or work to witness the start of a new baseball season. On Opening Day, hope always springs eternal and, just maybe, this could be our year.
Though attendances were sometimes meager during the war years, it might be said that never were more baseball fans truly appreciative of their season opener as they were in 1945. As the war in Europe was drawing to a close, there was still conflict in the Pacific. The previous seasons saw the major leagues lose much of their top talent to military service. Travel restrictions imposed by the government forced teams to hold spring training closer to home. In 1943, the Phillies moved from Miami Beach to the high-school baseball field at Hershey, Pennsylvania, then moving to Wilmington, DE for 1944 and 1945. Meanwhile the Dodgers left Havana for Bear Mountain, New York.
By 1945, in addition to the travel restrictions, the Office of War Mobilization had asked the Selective Service System to re-examine the status of professional athletes classified 4-F, or physically or psychologically unfit for military service. Ominously, James F. Byrnes, chief of the Office of War Mobilization, had shut down all dog- and horse-racing tracks, and it was clear that Byrnes' next move was to suspend the 1945 baseball season. Byrnes believed if a man was fit enough to play professional sports, he was fit enough to serve in combat.1
In November 1944 longtime Baseball Commissioner Kenesaw Mountain Landis died, and the sport was facing its biggest crisis since the Black Sox Scandal without its leader and savior. During the interim between Landis's death and the appointment of Senator Albert B. "Happy" Chandler to replace him, Washington Senators owner Clark Griffith, National League President Ford Frick and American League President Will Harridge negotiated a last-ditch plan with the Office of Defense Transportation to salvage the 1945 season by agreeing to additional concessions on top of the existing travel restrictions. Travel would be reduced by an additional 25 percent.2 They agreed to cancel the All-Star Game and, if necessary, the World Series.
With the 1945 season saved, it was time to play ball. The Brooklyn Dodgers opened the season against the perennial residents of the second division Philadelphia Phillies. Ruly Carpenter, a du Pont executive, purchased the team in 1943 after former owner William Cox suffered a lifetime ban for betting on baseball games. Carpenter tried to rehabilitate the Phillies' image by changing their nickname to Blue Jays. That moniker was not popular with Philadelphia fans and never really stuck.
While Carpenter failed to rename the team, he was successful in rebuilding it. Branch Rickey recognized this, saying before Opening Day, "Look out for the Phillies! The new owner is building soundly and surely. When the war's over, the Phillies are going to be a factor in the National League race."3 Rickey's words proved true as the 1950 Phillies, dubbed the Whiz Kids, won the National League pennant.
Phillies in the Opening Day lineup making their major-league debuts were third baseman Bitsy Mott, left fielder Vance Dinges, and second baseman Garvin Hamner. (Garvin's brother, 17-year-old shortstop Granny Hamner, was in the lineup too, but had played a few games the season before.) The Phillies had some newly acquired veterans to help mentor their rookies, including "an old Dodger killer"4 Vince DiMaggio, who patrolled center field, and Jimmie Foxx, who winded down his Hall of Fame career with the Phils.
The Dodgers were also counting on some newcomers as key contributors including former Boston Braves infielder Mike Sandlock. Eddie Stanky would embark on a breakout season after taking over for player-manager Leo Durocher at second base.
Durocher started Frenchy Bordagaray in left field for this game so as to not expose the left-handed batting Morrie Aderholt to crafty southpaw Ken Raffensberger5, who was an All-Star in 1944 despite a 20-loss campaign. The Dodgers countered with 41-year-old right-hander Curt "Coonskin" Davis, who had made his debut in 1934 as a 30-year-old rookie with the Phillies and was the ace of their staff for a couple of years.
The Dodgers took the field in front of a home crowd of just 9,865. It was a gloomy, rainy day and the weather kept many fans away from Ebbets Field.6 Mott and Dinges led off the game with singles, putting runners at first and third with no outs. René Monteagudo grounded to third baseman Bill Hart, who got the force out at second as Mott scored.
The Dodgers immediately struck back. Frenchy Bordagaray led off with a single and went to second when Garvin Hamner mishandled the throw-in from Dinges. Dodgers center fielder Luis Olmo singled, scoring Bordagaray and tying the score. Walks to Augie Galan and Mickey Owen loaded the bases with two outs, but Mike Sandlock grounded out to short to end the inning. (Sandlock would have opportunities later in the game to redeem himself.)
The Dodgers staged a two-out rally in the bottom of the third, taking the lead on consecutive singles by Owen, Sandlock, and Durocher.
Dixie Walker led off the bottom of the fifth with a walk and Bill Hart singled. On Mickey Owen's bunt, the Phillies tried but failed to force Walker at third leaving the Dodgers with the bases loaded and no outs. Sandlock came through with a single, plating Walker and Hart and extending the Dodgers' lead to 4-1. Sandlock's hit chased Raffensberger in favor of veteran right-hander Vern Kennedy. Durocher's grounder to third led to a double play: Owen was thrown out at home and Sandlock was thrown out at third. With two outs and pitcher Davis due up, it appeared that Kennedy was about to stifle the Dodgers' rally. But pitcher Davis launched a Kennedy offering into the left-field bleachers, giving the Dodgers a 6-1 lead.7
Phillies catcher Johnny Peacock led off the top of the seventh with a double. With one out, Jimmie Foxx pinch-hit for Kennedy and singled, sending Peacock to third. Bitsy Mott's grounder to second plated Peacock and whittled the lead to 6-2.
Charlie Ripple replaced Kennedy on the mound in the bottom of the seventh. He walked Bill Hart, who stole second and scored when Sandlock blasted a triple that got by Vince DiMaggio and rolled to the center-field fence.8 Durocher's fly ball to left scored Sandlock and gave the Dodgers an 8-2 lead that held as Davis retired the final eight Phillies batters he faced after Foxx's pinch-hit single.
This article originally appeared in "100: The 100 Year Journey of a Baseball Journeyman, Mike Sandlock" (SABR, 2016), edited by Karl Cicitto.
Sources
In addition to the sources in the notes, the author also consulted: baseball-almanac.com, baseball-reference.com, retrosheet.org, and the following:
Burr, Harold C. "Davis' Arm Makes Dodgers Look Good," Brooklyn Daily Eagle, April 18, 1945: 17.
Golenbock, Peter. Bums: An Oral History of the Brooklyn Dodgers (Chicago: Dover Publications, 2010).
Harrison, Don. Connecticut Baseball, The Best of the Nutmeg State (Mount Pleasant, South Carolina: History Press, 2008).
Lazar, Louie. "Ebbets Field's Echoes: At 97, the Oldest Living Brooklyn Dodger Reflects," New York Times, April 3, 2013: B3.
Olsen, Ole. "Opening Game Muffed Bet; Lacked A Chorus – Olsen," "Brooklyn Daily Eagle," April 18, 1945, 17.
Notes
Additional Stats
Brooklyn Dodgers 8
Philadelphia Phillies 2
---
Ebbets Field
Brooklyn, NY
Box Score + PBP:
Corrections? Additions?
If you can help us improve this game story, contact us.
Tags
http://sabr.org/sites/default/files/SandlockMike-Dodgers.png
600
800
admin
/wp-content/uploads/2020/02/sabr_logo.png
admin
2016-07-07 16:07:30
2020-04-17 10:26:04
April 17, 1945: Sandlock shines in Dodgers' Opening Day victory over Phillies