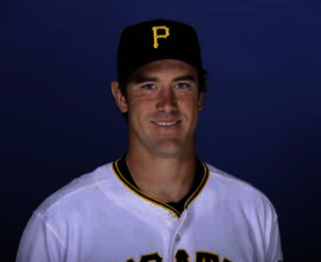 July 2, 2010: Pirates' Ross Ohlendorf wins his only game of the season
---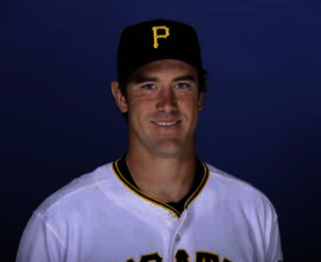 When a franchise endures two consecutive decades of sub-.500 seasons there are bound to be some close calls to breaking the cycle over the ignominious years (1997 and 2012, when Pittsburgh finished 79-83), and then there are seasons that are outright catastrophes (like 2001 and 2009, when they finished 62-100 and 62-99). The Pirates' 2009 campaign was their then-record 17th consecutive losing campaign. (The losing campaigns would stretch to 20.) With this season, they "surpassed" the ignominy of cross-state rivals, the Philadelphia Phillies of 1933-1948. Not surprisingly, this Pirates squad was proficient neither at the plate (3.95 runs scored per game and a .252 team batting average) nor on the mound (a 4.59 ERA). Still, there were some glimmers of sanguinity for 2010.
One of these indications was the work of Curtis Ross Ohlendorf, a native of Austin, Texas, whom Pittsburgh acquired in late July 2008 after stints with the Arizona Diamondbacks and the New York Yankees. He was a fourth-round draft pick by Arizona out of Princeton University in 2004 and was then part of the trade that sent future Hall of Famer and left-handed pitcher Randy Johnson back to the desert in January 2007. Ohlendorf's time with New York was brief, however, as he was traded to the Pirates after a disappointing ERA of 6.53 in 25 appearances covering 40 innings. Upon his arrival in the Steel City in July 2008, the Texan started five games and finished 0-3 with a 6.35 ERA. The right-hander would, however, begin to demonstrate some promise during the awful campaign of 2009.
A quick review of three outings from that year demonstrates the reason for the Pirates' optimism. First, on August 18, Ohlendorf pitched seven innings against the Milwaukee Brewers, surrendering one earned run and five hits. Pittsburgh triumphed, 5-2. At this point, his record stood at 11-8 for a team that was 48-70. Two other contests, both no-decisions, would provide further encouragement. On September 5, in a 2-1,10-inning Cardinals victory at PNC Park, Ohlendorf pitched eight innings, allowed four hits, struck out 11, and the only run St. Louis scored while he was on the mound was unearned. In this game, he matched a rare feat, striking out all three batters on nine pitches in the fourth. Finally, in another sterling outing, he went seven innings against San Diego, surrendering only one earned run in a 2-1 Padres victory on September 19 in Pittsburgh. This was Ohlendorf's final start of the year, and dropped his ERA to a team-best 3.92 as he finished with an 11-10 mark. Ohlendorf's ERA was substantially below that of the entire staff (4.59). He pitched 176⅔ innings (third on the team) and had a winning record for a club that finished 37 games under breakeven. Certainly, here was a starter Bucs manager John Russell could count on going into 2010. It was not to be, however, as the wheels came off for both the Pirates and Ohlendorf in 2010. The team finished 57-105 (its worst mark since the days of "Rickey's Dinks" that went 42-112 in 1952) Similarly, the once promising career of Ross Ohlendorf went down the same black hole as he finished 1-11, although with a fairly decent ERA of 4.07.
A quick review of the statistics for the Pirates in 2010 makes one cringe. The overall team batting average dropped to .242, last in the National League. Team ERA ballooned to 5.00, also last in the senior circuit. They were shut out in approximately 10 percent of their games (15 times) and scored a measly 587 runs for the year (3.62), while surrendering 5.34 tallies per contest. An effective summation of the year came early in the season, as the Brewers won 20-0 at PNC on April 22. Ohlendorf did not pitch that day but he contributed, though less so than his mound colleagues, to this horrendous season. He had several poor outings, with short stints in games against the Atlanta Braves on May 21, a 7-0 defeat (pitching only 3⅔ innings); another ineffective effort occurred on July 17, when, after being staked to a three-run lead, Ohlendorf gave up four runs while retiring just one batter in the top of the second against the Houston Astros. A further negative took place on July 28 in the first inning against the Colorado Rockies at Coors Field, as Ohlendorf took a line drive off his head from the bat of Troy Tulowitzki. To round out the nightmare, he did not record an out while suffering a shoulder injury in his final game of the year, a 10-2 defeat to St. Louis before a paltry home crowd of 12,393 on August 23. Ohlendorf, however, remained one of the "best" Pirate starters that year, with 21 starts and 108⅓ innings pitched.
Even in a gloomily horrendous season, however, there can be brief moments of sunshine, and for Ross Ohlendorf, that ephemeral moment took place at PNC against the team that would win the NL East in 2010, the Philadelphia Phillies. Coming into 2010, the Phillies had appeared in back-to-back World Series, defeating the Tampa Bay Rays in 2008 and losing to the Yankees the following year. While the denizens of eastern Pennsylvania enjoyed success, the westerners finished a combined 65 games below .500 over those two seasons. The six-game season series against their hated cross-state rivals proved one of the few bright spots for the 2010 Pirates, as they took four of the six contests.
On Friday, July 2, before a crowd of 30,339, Ohlendorf took the mound to confront left-handed veteran Jamie Moyer. Going into the contest, the Pirates were 28-51 while Philadelphia stood at 41-36. In the top of the first, Ohlendorf made short work of Jimmy Rollins, who popped out to third, and then retired both Raul Ibanez and Jayson Werth on called third strikes. Ohlendorf continued to handcuff the Phillies through the rest of his time on the mound, scattering singles to Dane Sardinha in the third, Ryan Howard in the fourth, and Wilson Valdez in the fifth and seventh. The only extra-base hit for Philadelphia was by Ibanez in the sixth. In the eighth, Pirates right-handed reliever Joel Hanrahan retired Rollins, Ibanez, and Werth in order, and in the ninth, right-handed closer Octavio Dotel recorded save 18 of the season as he induced Ryan Howard, Ben Francisco, and Greg Dobbs to fly out.
Pittsburgh chalked up its two tallies in the fourth off Moyer on a single by Andrew McCutchen, strikeouts by Garrett Jones and Lastings Milledge, a single by Ryan Doumit, a walk to Bobby Crosby, and an infield single by Andy LaRoche and a throwing error by Moyer. After four innings, the score stood at 2-0 Pirates, and that was the last of the scoring.
Ohlendorf pitched for Pittsburgh in 2011, but lasted only two starts before going on the disabled list with a back strain after a short outing on April 8. He did not start again until August 23. He had a total of nine appearances, finished with a 1-3 mark and an ERA of 8.15. He was released by the Pirates on December 7, 2011. He then bounced from the Boston Red Sox (no appearances) to the San Diego Padres to the Washington Nationals to the Texas Rangers, the Kansas City Royals (no appearances), and the Cincinnati Reds between 2012 and 2016, finally landing in Japan during 2017 with the Tokyo Yakult Swallows. His final record in the majors was a pedestrian 30-41 with an unimpressive 4.82 ERA.
While his stint in baseball was not the greatest, Ohlendorf did earn a degree from Princeton in 2006 and has worked for both the University of Texas's Office of Finance and the US Department of Agriculture. Additionally he also continued to work for his family, which has been ranching in Texas since the 1830s, in running the homestead and marketing their Rocking O Longhorns throughout the world.1 In in the midst of all the negatives on the diamond, in 2010 The Sporting News named Ohlendorf one of the smartest athletes in sports, trailing only left-handed reliever Craig Breslow, a student at Yale where he majored in molecular biophysics and biochemistry, and Florida State University football player (and now Dr.) Myron Rolle.2
This article appears in "Moments of Joy and Heartbreak: 66 Significant Episodes in the History of the Pittsburgh Pirates" (SABR, 2018), edited by Jorge Iber and Bill Nowlin. To read more stories from this book at the SABR Games Project, click here.
Sources
In addition to the sources cited in the Notes, the author also relied on Retrosheet.org and Baseball-Reference.com.
https://www.baseball-reference.com/boxes/PIT/PIT201007020.shtml
http://www.retrosheet.org/boxesetc/2010/B07020PIT2010.htm
Notes
1 Ann Hess, "Ohlendorf: Baseball Pitcher by day, Longhorn Rancher by Night," May 11, 2017. See agdaily.com/lifestyle/ohlendorf-baseball-pitcher-longhorn-rancher/.
2 David Gura, "'Sporting News' Magazine Compiles List of the 20 Smartest Athletes in Pro Sports," September 24, 2010. See: npr.org/sections/thetwo-way/2010/09/24/130101713/-sporting-news-magazine-compiles-list-of-the-20-smartest-athletes-in-sports. As of 2017 Breslow had appeared for seven teams during a 12-year major-league career covering 2005-2006 and 2008-2017.
Additional Stats
Pittsburgh Pirates 2
Philadelphia Phillies 0
---
PNC Park
Pittsburgh, PA
Box Score + PBP:
Corrections? Additions?
If you can help us improve this game story, contact us.
Tags
https://sabr.org/sites/default/files/Ohlendorf-Ross-Pirates.png
600
800
admin
/wp-content/uploads/2020/02/sabr_logo.png
admin
2019-01-22 10:54:12
2020-04-17 10:23:41
July 2, 2010: Pirates' Ross Ohlendorf wins his only game of the season