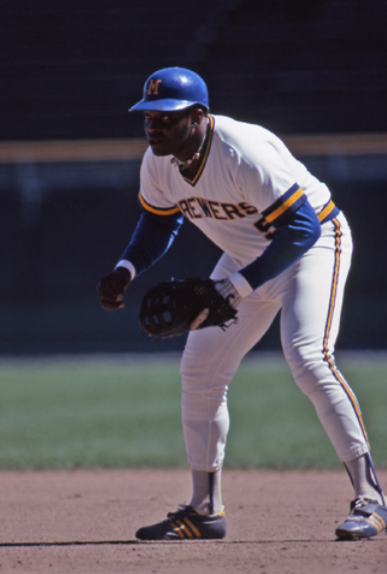 July 29, 1973: Brewers' Boomer drives in six to sweep the Yankees
---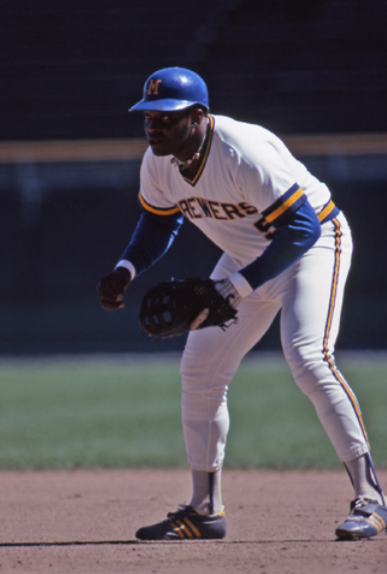 As July 1973 drew to a close, the Milwaukee Brewers were struggling to stay alive in the American League East. An incredibly hot stretch that began on June 1 (in which they went 15-1, mostly on the road) had propelled them into first place for about a week in the middle of June. But their reign was brief, and by the Fourth of July they had plummeted to fifth place.
Reeling from a five-game losing streak, the Brewers welcomed the New York Yankees to County Stadium for a three-game set the final weekend in July. On Saturday the 28th Milwaukee took the first game of the series, 5-4. In the opener of Sunday's doubleheader the Brewers won again, 7-2, behind a 13-hit assault and a complete game from Jerry Bell.
The County Stadium crowd, numbering 32,436, settled in for the second tilt. Manager Del Crandall, a Milwaukee catcher in the days of the Braves' residency, made a surprise pitching call, giving the nod to Frank Linzy. Normally the Brewers' closer, Linzy had started only one other major-league game, in his rookie season of 1963. Chris Short, originally slated for the start, had been used in relief by Crandall in the ninth inning of Saturday's battle.
Starting for the Yankees was Sam McDowell. In his prime with the Cleveland Indians, Sudden Sam led the AL in strikeouts by a pitcher five times between 1965 and 1970. Purchased from San Francisco in early June, the 13-year veteran had given the Yanks' starting rotation an immediate boost by winning five of his first six decisions in pinstripes.1
Linzy breezed through the top of the first, retiring the visitors on three straight groundouts.
Then his teammates went to work in the bottom half.
Bob Coluccio drew a leadoff walk and moved to second on Pedro Garcia's single to center. McDowell, laboring early, gave up another base on balls, this one to Dave May. The Brewers' center fielder was batting at a .330 clip and riding a 22-game hit streak after going 3-for-5 in the opener.
With the sacks full, up came George Scott. The 29-year-old Greenville, Mississippi, native, nicknamed Boomer both for his size and his heavy hitting, was now in his second season as a member of the Brewers, after having spent his first six major-league campaigns with the Boston Red Sox, including the "Impossible Dream" summer of 1967. Recognized from early in his career as one of the best defensive first basemen in the game, Scott had his ups and downs at the plate, but was enjoying one of his finest seasons in 1973.
Boomer rose to the occasion here, dropping a single into center field. Coluccio and Garcia came around, giving Crandall's men a 2-0 lead. Then he and May were stranded as McDowell calmed down quickly and set down the next three batters.
In the Yankees' second, singles by Bobby Murcer and Ron Blomberg put men at first and third for Graig Nettles. His sacrifice fly to left cut the Milwaukee lead in half.
Both pitchers got out of trouble in the third thanks to timely double plays, and the score stayed 2-1 through the middle innings, as neither team could muster a consistent attack. Linzy fared admirably in his role of emergency starter, giving way in the fourth to Carlos Velazquez, a rookie in what was to be his only big-league season. Velazquez kept the New Yorkers off the board for the next 3⅓ innings before handing the ball off to fellow rookie Eduardo Rodriguez.
It was still a tight contest entering the home half of the seventh, but things changed rapidly.
McDowell began by surrendering a walk to Tim Johnson. Coluccio followed with a double, sending Johnson to third. Both runners stayed put as Pedro Garcia grounded to third baseman Nettles for the first out.
This brought Dave May to the plate, and presented Yankees manager Ralph Houk with a strategic dilemma. May was a left-handed hitter, and thus a favorable matchup for the southpaw McDowell. His fifth-inning single had extended his hit streak to 23 games; unquestionably, he had a hot hand. But then there was the always-threatening cleanup man, Scott, on deck with two RBIs already to his credit.
Houk weighed his options and, taking a calculated gamble, ordered an intentional pass to May. Now it was the right-handed Scott's turn.
"I wasn't surprised that they'd walk Dave May because he's really been hot," mused Boomer after the game. "But I was surprised that they'd let McDowell pitch to me, hoping for a double play ball."2
Apparently, Scott's proclivity to hit into double plays – he averaged nearly 20 per year for his career – outweighed the lefty-righty mismatch in the Yankee skipper's mind. Houk explained later, "With the infield drawn in, they get two runs if [May] gets a hit. So I set up a double play by walking him. With the infield playing back now, we've got a chance. Sam gets right-handers out as good as left-handers."3
So McDowell stayed – and Houk paid. Facing Sudden Sam for the second time with the bases loaded, Scott connected with a knee-high fastball, crushing it into the left-field bleachers, nearly out of the park – just two rows from the top of the stands.4 It was the 12th homer of the year for Boomer, and the first grand slam of his career.
McDowell took the blame with due humility. "I never second-guess Ralph Houk on anything he does because that's how much faith I have in him. … I know Scotty pretty well. I wanted the pitch to be up and in. But it was down and in. I know that's one place where you don't throw it to Scott or else he'll hit it out of there."5
Doc Medich stepped in for the Yankees and finished the inning without further damage. In the eighth, Nettles drove in a pair of runs with a double off Rodriguez, cutting the Milwaukee lead to 6-3, but there was no more. Scott's slam had sealed the doubleheader victory and the three-game series sweep. He had gone 5-for-9 for the day and driven in all six Brewers runs in the second game. The County Stadium faithful displayed their appreciation with two standing ovations, the second when Boomer took the field in the top of the eighth inning.
Brewers president Bud Selig crowed later, "It was the greatest applause for a player I've ever heard at the Stadium. I can't recall one for Henry Aaron that was as loud as that."6
George Scott's 107 RBIs led the Brewers in 1973, and his .306 batting average was good for second in the AL, behind Rod Carew. He and teammate May, along with Oakland's Sal Bando, shared the league lead in total bases with 295. Scott also won the fifth of his eight Gold Glove awards.
Milwaukee's support for the Brewers was strong in the summer of '73. They were already well beyond 1972's league-worst showing (600,440), and the July 29 attendance figures lifted their count to 765,589, surpassing 1971's 731,531 with two months still left to play. The team, however, could not live up to fans' hopes. Although as late as August 16 they were only 6½ games off the East Division lead, the Brewers never did escape fifth place.
This article appears in "From the Braves to the Brewers: Great Games and Exciting History at Milwaukee's County Stadium" (SABR, 2016), edited by Gregory H. Wolf. To read more stories from this book at the SABR Games Project, click here.
Sources
In addition to the sources cited in the endnotes, the author consulted:
Anderson, Ron. "George Scott" biography at https://sabr.org/bioproj/person/bc060d6c.
Wancho, Joseph. "Sam McDowell" biography at https://sabr.org/bioproj/person/0c9cecef.
Retrosheet.org.
Notes
1 Sadly, the end was nearer than it appeared for McDowell. He lost his last seven decisions in 1973, and in fact had only three big-league victories left in his tank, though he stuck around until mid-1975 before the effects of years of alcoholism finally brought an end to his career at age 32.
2 Milwaukee Journal, July 30, 1973.
3 Milwaukee Sentinel, July 30, 1973.
4 Milwaukee Journal, July 30, 1973.
5 Milwaukee Sentinel, July 30, 1973.
6 Milwaukee Journal, July 30, 1973.
Additional Stats
Milwaukee Brewers 6
New York Yankees 3
---
County Stadium
Milwaukee, WI
Box Score + PBP:
Corrections? Additions?
If you can help us improve this game story, contact us.
Tags
https://sabr.org/sites/default/files/BoomerScott.png
600
800
admin
/wp-content/uploads/2020/02/sabr_logo.png
admin
2018-04-05 14:32:09
2020-04-17 10:24:50
July 29, 1973: Brewers' Boomer drives in six to sweep the Yankees