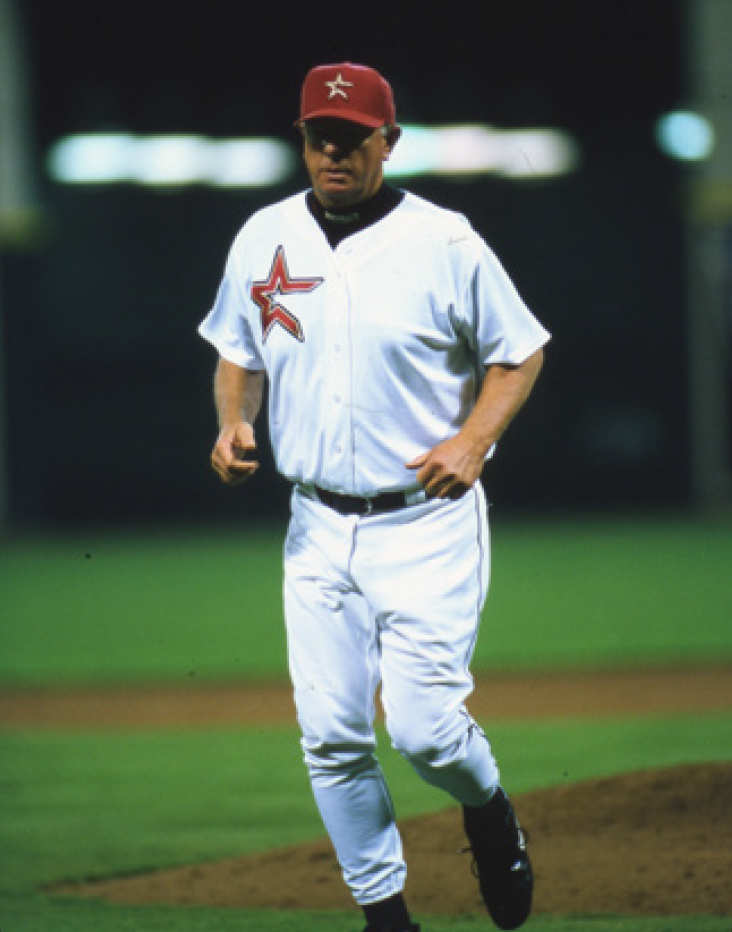 June 13, 1999: Astros manager Larry Dierker suffers seizure in the dugout
---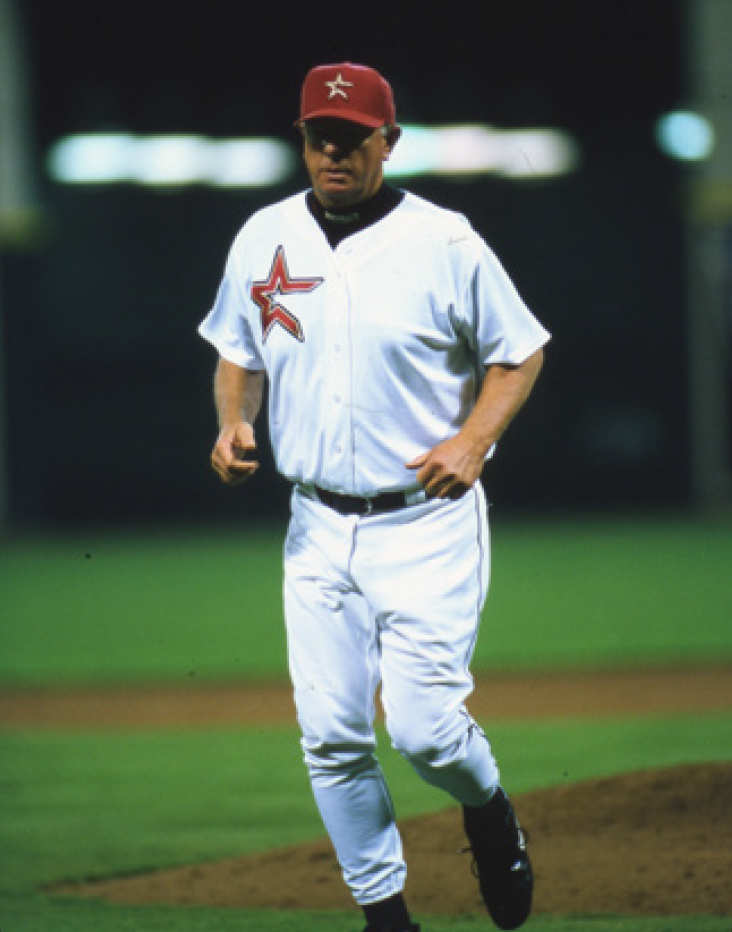 In June 1999 the Houston Astros were starting a 10-game homestand against the San Diego Padres. This was the Padres' first trip to the Astrodome since they had eliminated Houston from the playoffs the previous October. Houston's record was 36-23 while San Diego stood at 24-36. After the teams split the first two games, 39,773 fans were on hand for the Sunday afternoon rubber match, which featured Houston's Shane Reynolds on the mound against San Diego's Heath Murray. But this game would not be remembered for anything that happened between the lines.
San Diego broke on top with a run in the third inning. In the fourth, Murray got out of a jam. Craig Biggio and Ricky Gutierrez had singled to put Astros at first and second with no outs. Murray struck out Jeff Bagwell and Derek Bell before Richard Hidalgo flied out to end the inning. In the sixth inning, Murray allowed a single to Reynolds. Biggio singled and Gutierrez sacrificed the runners to second and third. After an intentional walk to Bagwell, Bell, who up to that point had hit into a team-worst nine double plays,1 hit an opposite-field grand slam home run into a picnic area inside the right-field foul line.2 Suddenly, the Astros had a 4-1 lead
San Diego manager Bruce Bochy said, "I don't know how that ball stayed fair. And I don't know how it reached the fence. It just kept going. Tony (Gwynn) was there and just ran out of room."3
Murray said, "I don't know what to do. The pitch Bell hit was three inches off the ground. It was the hitters leading up to Bell that hurt me. If I get Biggio, Gutierrez doesn't bunt. It's sad, because that is the best I've been all year. I felt awesome. Mechanically, I was right there. It seems like I can't get through the sixth. If I expect to pitch up here, I have to go longer. But I know I can do it. I know I have the stuff."4
Not long after was when things got weird and scary. In the eighth inning, with Houston still leading 4-1, San Diego reliever Trevor Hoffman had thrown one pitch to Jeff Bagwell when Houston manager Larry Dierker suffered a grand mal seizure in the dugout. Medical personnel treated Dierker for more than 20 minutes before he was taken to Methodist Hospital. The seizure was caused by a tangle of blood vessels in his brain that had ruptured. Dierker had brain surgery and missed the next 27 games.
Bagwell described what happened: "I was getting ready to step in, and the umpire said, 'Hold on,' I looked around, and everybody was running to the dugout. Larry had collapsed. He couldn't talk. He was shaking violently. He was shaking the whole time. It was shocking. We're all stunned."5
Astros owner Drayton McLane Jr. talked with San Diego owner John Moores about how to resolve the unfinished game. They agreed to suspend the game until San Diego's next trip to Houston. McLane said, "For the San Diego players as well as our players, their heart just wasn't into finishing this game, and the umpires felt the same way."6
Medical problems had already affected the Houston coaching staff. Hitting coach Tommy McCraw was on medical leave while undergoing treatment for prostate cancer, and first-base coach Jose Cruz was on leave undergoing treatment for an irregular heartbeat. Harry Spilman was filling in for McCraw. The Astros would be two coaches short until Cruz's return about a week later.
Houston general manager Gerry Hunsicker promoted bench coach Matt Galante to interim manager. Galante had been a coach in the Houston organization since 1980 and had been the bench coach for a year. Galante said, "You never want to take over under these circumstances. I really don't feel like I'm taking over, because this is Larry's team and things are going to be done the same way. We're going to play the game the way we've always played it. Hopefully, Larry will be back shortly; until then, we're just going to try to win them one by one for Larry"7
Galante talked about being two coaches short, "I think we'll be OK there. I think I can handle my bench job as well as run the team until Larry gets back. Cheo (Cruz) will be back (Friday), so that will help us."8
The completion of the suspended game was scheduled for Friday, July 23. The Padres and Astros were to play a regularly scheduled game that night. While Dierker was out, Galante's managerial record was 13-14. Galante never managed again in the major leagues.
Since returning from the surgery, Dierker's Astros had a 5-3 record. Dierker said of the rescheduled game, "We don't want to miss the opportunity to close out that win. We have placed a great deal of importance on this one inning."9
Dierker hadn't thought much about how it would feel to be back in the dugout to finish the game. "I've had people ask me what is it going to be like to sit in that chair. Are you going to have anxiety over what happened? I don't even remember if I was sitting in that chair or standing at the rail. I don't know where I was when it happened. Whenever it happened I was immediately unconscious. From what I've heard, everybody was suffering a lot more than I was. I was the one that looked like I was in agony. In reality I was unconscious and wasn't feeling any pain. I never had experienced any pain, whether pre-surgery, the day before or the day after. Other than the fact I lost about a week there where I don't have a good memory, I'm not going to worry about having a flashback."10
The managers had to make lineup changes for the rescheduled game. Shane Reynolds had pitched recently and was unavailable to continue the suspended game. Dierker would have his closer, Billy Wagner, ready to pitch the ninth inning and would have another reliever warming up. If Houston extended its lead, Dierker planned to have Wagner not pitch the ninth inning.11
The day before the rescheduled game, the National League had ruled that Trevor Hoffman didn't have to return to the game, even though the rules specified that a new pitcher had to complete at least one at-bat. Tony Gwynn had already been taken out of the game. San Diego catcher Greg Myers and outfielder Gary Matthews Jr. had to be replaced – Myers was on the disabled list and Matthews had been sent to San Diego's Triple-A affiliate in Las Vegas. Bochy conceded, "We know the odds are against us winning that one."12
Houston failed to score in the bottom of the eighth inning. In the top of the ninth, Wagner allowed solo home runs to Phil Nevin and Rubin Rivera but escaped with the save as the Astros held on to win the game, 4-3. "I think if anything else would have happened I would have had another seizure," Dierker joked. I think Shane (Reynolds, the starter, who got the victory) would have had one right along with me."13
Wagner said, "It was very odd. There was a lack of the adrenaline rush. Usually you have the eight innings to build up to that and get into it. But nonetheless, you have to be prepared to go out there and make pitches, and you know, those are the games you've just got to battle through and just take it and go home."14
Speaking of Wagner's difficulties, Dierker said, "I think it was tough. In a sense, it seemed like a free save. But in another sense, to go out in the beginning when we're just starting to play is not something he's used to. I'm not going to say he doesn't pitch as well as he usually does; he was still pitching the same velocity. I don't know if he had the same kind of control or not, but he certainly made it interesting."15
Heath Murray, the losing pitcher for San Diego, had actually pitched that same night for Las Vegas. Murray could have lost games on the same night for two different teams in two different leagues. Fortunately for him, Las Vegas rallied from a 4-1 deficit to defeat Nashville 5-4.16
Houston also won the regularly scheduled game, 7-4. The Astros' Mike Hampton picked up his 13th victory against 3 defeats. Bell hit a home run in that game, too.
Dierker guided Houston to its third consecutive NL Central title and managed the Astros through 2001, winning one more division title in his final season.
This article appears in "Dome Sweet Dome: History and Highlights from 35 Years of the Houston Astrodome" (SABR, 2017), edited by Gregory H. Wolf. To read more articles from this book at the SABR Games Project, click here.
Photo credit
Larry Dierker compiled a managerial record of 448-362 (.553 winning percentage). His win total is second to Bill Virdon's 544 in Astros history, and he guided Houston to four NL Central titles (1997-99 and 2001). (National Baseball Hall of Fame Library).
Notes
1 Carlton Thompson, "Umpires Suspend Game After Dierker's Collapse – Bell's Grand Slam Provides 4-1 Lead Over Padres," Houston Chronicle, June 14, 1999.
2 Bill Center, "Well-Placed Slam Gets Bell Hot Again," San Diego Union-Tribune, June 14, 1999.
3 Ibid.
4 Ibid.
5 Associated Press, "Dierker Has Seizure; Astro Game Suspended," Los Angeles Times, June 14, 1999.
6 David Barron, John P.Lopez, Jerry Wizig, and Carlton Thompson, "Circle of Support – Seizures Overcome Astros Manager – Dierker's Condition 'Stabilized' After Convulsions at Dome Game," Houston Chronicle, June 14, 1999.
7 Thompson.
8 Ibid.
9 Joseph Duarte, "Dierker Won't Have Any Flashbacks to June 13 Seizure," Houston Chronicle, July 23, 1999.
10 Ibid.
11 Ibid.
12 Bill Center, "Hoping for Another Split Tonight," San Diego Union-Tribune, July 23, 1999.
13 Megan Dickson, "Astros Hold On in Suspended Game," Houston Chronicle, July 24, 1999.
14 Ibid.
15 Ibid.
16 Bill Center, "Rehabbed Gomez Returns to Majors but Not to the Lineup," San Diego Union-Tribune, July 24, 1999.
Additional Stats
Houston Astros 4
San Diego Padres 3
---
Astrodome
Houston, TX
Box Score + PBP:
Corrections? Additions?
If you can help us improve this game story, contact us.
Tags
https://sabr.org/sites/default/files/DierkerLarry_0.png
600
800
admin
/wp-content/uploads/2020/02/sabr_logo.png
admin
2018-10-02 13:50:29
2020-04-17 10:23:53
June 13, 1999: Astros manager Larry Dierker suffers seizure in the dugout