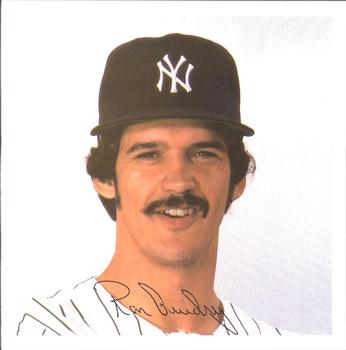 June 17, 1978: Ron Guidry strikes out 18, sets new Yankee record
---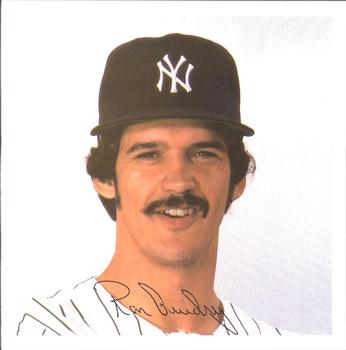 The New York Yankees (36-24) were in a fight for supremacy in the American League East. The defending World Series champions were in second place in the middle of June 1978. At the close of play on June 15, the Yankees trailed their oldest adversary, the Boston Red Sox (43-19), by six games.
After posting a 19-8 record in May (29-17 overall), New York trailed Boston by three games. But a trip to the West Coast in early June curtailed any momentum the team may have been building. They went 3-6 on the trip, losing two of three games to Seattle, Oakland, and California. Back home, they started to get going again when they swept both Seattle and Oakland in two-game series. California was coming to town for a three-game set. The Yankees would get their first look at the Red Sox after the Angels, as a three-game set at Fenway Park was lurking around the corner.
California was in a tussle of their own in the AL West. The Angels (31- 30) were in a tie with Texas (30-29) for third place, 1½ games behind front-running Kansas City. The Angels headed to the Bronx after dropping two to Boston at Fenway Park and splitting two games with Baltimore.
The Angels took the first game of the series, 10-7. A five-run eighth inning, highlighted by home runs from Don Baylor and Ron Fairly off Andy Messersmith, propelled the Angels to a 10-1 lead. Although the Yankees made a valiant effort, they couldn't close the gap.
Game two of the series featured one of the developing stories in all of baseball in 1978. Ron Guidry (10-0, 1.57 ERA) was having a phenomenal year. The left-hander from Louisiana, known as Gator to his teammates, was in only his second full season in the Yankees' starting rotation. Guidry bided his time in the minor leagues and the Yankees bullpen, waiting for manager Billy Martin to give him a shot as a starter. When Martin finally gave it to him in 1977, Guidry came through with a 16-7 record and a 2.82 ERA.
California manager Jim Fregosi had replaced Dave Garcia on June 1. The results were negligible (6-9) as the Angels headed to New York, still looking for a spark to get them going. Fregosi sent Paul Hartzell (1-4, 3.43 ERA), a journeyman pitcher, to the hill in game two. After posting a 7-4 record his rookie season in 1976, Hartzell found wins hard to come by.
The Angels' Bobby Grich led off the game with a double to center field. But third base was as far as he would advance as Guidry bore down with two strikeouts to get out of the inning. New York put a dent in the scoreboard first on consecutive singles by Roy White, Thurman Munson, and Gary Thomasson.
New York extended its lead in the bottom of the third inning. Munson led off with a single to right field and came home on a triple to left by Thomasson. Reggie Jackson singled to left field to plate Thomasson. After a wild pitch by Hartzell, Jackson took second base. Chris Chambliss popped out to short, then Graig Nettles singled home Jackson and the Yankees led 4-0. Fregosi brought in Ken Brett to relieve Hartzell, but the damage had been done. Neither team scored again.
The story of the game though, was Guidry. Though the Angels were getting men on base, Guidry was keeping them off the board. After he struck out Ike Hampton and Grich to lead off the third inning, Rick Miller and Dave Chalk hit singles. But Guidry reached back for something extra, and struck out Joe Rudi. The crowd was getting into it. A constant "clap, clap, clap" grew in volume around the ballpark when Guidry got two strikes on a batter. As the game wore on, the more consistent and louder the clapping became.
Guidry struck out the side in the fourth and sixth innings to give him 14 K's. Sportswriters and broadcasters were scrambling for their media guides to see what the record was for the most strikeouts in game by a Yankees pitcher. The answer was 15 by Bob Shawkey against the Philadelphia Athletics on September 27, 1919.
Guidry tied Shawkey when he struck out Brian Downing in the seventh inning. He surpassed Shawkey by striking out Hampton in the eighth, and added two more for a total of 18 strikeouts. He came up one strikeout shy of the record of 19, held Nolan Ryan, Tom Seaver, and Steve Carlton. Ryan was in the Angels dugout watching the exhibition put on by Guidry. "That kid was overpowering," said Ryan. "Anytime somebody can break that record, I'm all for it. It's just a matter of time. It's going to happen."1
"I didn't know I had that many strikeouts," said Guidry after the game. "I knew I had several, but I didn't think I was up that high. I was just concentrating on the next batter. When I went out to mound in the eighth, they put up on the scoreboard that I had the most strikeouts in the majors this season (at that point). I thought I had eight or nine."2
Guidry praised the Yankee fans among the 33,162 who were in attendance. "When they start hollering and screaming, you just get pumped up that much higher," he said. "I felt I disappointed them when a guy hit the ball with two strikes. I thought I made a mistake."3
Martin resigned six days later and was replaced by Bob Lemon, who had been let go earlier in the season as manager of the Chicago White Sox. Whether or not it was the change in leadership that made the difference, the Yankees and Red Sox staged an amazing fight to claim the division. The season ended with both teams tied, and the Yankees won in a one-game tiebreaker.
They then defeated Kansas City in the ALCS to claim their third straight pennant and then topped Los Angeles for their second straight World Series championship.
Guidry won the AL Cy Young Award in 1978, going 25-3 with a 1.74 ERA. He also led the league in shutouts with nine. Guidry was 2-0 in the postseason.
It has been said that Guidry's other nickname came about as a result of his performance against California on June 17. That moniker was Louisiana Lightning, which was displayed by a fan in the stands at Yankee Stadium, and repeated over the airwaves by Yankees broadcaster Phil Rizzuto.4
Sources
In addition to the sources listed in the Notes, the author consulted Retrosheet.org and Baseball-Reference.com.
retrosheet.org/boxesetc/1978/B06170NYA1978.htm
baseball-reference.com/boxes/NYA/NYA197806170.shtml
Watch video of this game via MLB.com on YouTube: https://www.youtube.com/watch?v=FgrhZ-oD6nQ

Notes
1 Murray Chass, "Guidry Fans 18 Angels for Yank Mark, Wins No. 11 Without Loss, 4-0," New York Times, June 18, 1978: S1.
2 Chass: S6.
3 Ibid.
4 Ron Guidry with Andrew Beaton, Gator: My Life in Pinstripes (New York: Penguin Random House, 2018), 101.
Additional Stats
New York Yankees 4
California Angels 0
---
Yankee Stadium
New York, NY
Box Score + PBP:
Corrections? Additions?
If you can help us improve this game story, contact us.
Tags
https://sabr.org/sites/default/files/GuidryRon.jpg
600
800
admin
/wp-content/uploads/2020/02/sabr_logo.png
admin
2019-06-18 17:01:35
2020-04-17 10:22:36
June 17, 1978: Ron Guidry strikes out 18, sets new Yankee record