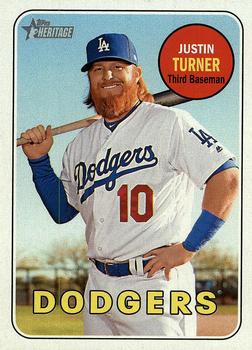 June 24, 2018: Dodgers set home run record at Citi Field in 11-inning win over Mets
---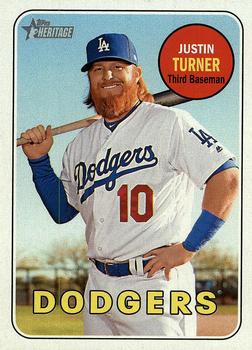 The New York Mets announced in advance that this would be a bullpen game. The scheduled pitcher, Jason Vargas, went on the DL with a calf injury two days earlier. Chris Flexen was called up from the minors, but he arrived from Las Vegas at 7 that morning after some travel snafus. The teams' mutual history favored the Dodgers: The Mets had lost 11 straight to the Dodgers. Mets were 31-43, in fourth place in the NL East: Their 11-1 start was long in the rear-view mirror. The Dodgers were 40-35, 2½ games back of Arizona in the NL West. It was a pleasant 82-degree Sunday afternoon at Citi Field, with a breeze blowing 10 mph out to left.
Jerry Blevins (1-1, 4.86 ERA) was making the first start of his 12-year major-league career after 532 relief appearances. His last start had been in Single-A for Peoria in 2005. His first venture as "opener" did not start well. Kiké Hernández knocked Blevins' third pitch into the left-field seats. Max Muncy followed with his own home run, hitting the ad just above the orange line at the edge of the left-field seats. Blevins had never given up two home runs in a game. The last starter who had given up two home runs to open a game was Don Hendrickson in 1945.1 A lineout by Matt Kemp was cheered by the Mets crowd at a level usually reserved for scoring plays. Blevins escaped the inning without further damage: Cody Bellinger flied out and Yasiel Puig struck out.
Rich Hill (1-2, 4.99 ERA), the oldest left-handed pitcher in the majors (38 years, 105 days), took the hill for the Dodgers. The last time the Mets faced him, August 25, 2017, they hit three home runs in the first inning; but he held them scoreless for the next four innings. Brandon Nimmo led off. He was hit by a pitch but was not awarded first base: home-plate umpire Jerry Meals signaled that he stuck his elbow into the pitch. Hill held the Mets in check: Nimmo looked at strike three, then an Asdrúbal Cabrera single was sandwiched between a Todd Frazier strikeout and a Wilmer Flores fly out to complete the inning.
Blevins found his rhythm in the second inning. Two strikeouts and a fly out, and he was back in the dugout after his first two-inning appearance since 2014. In the home half of the second, José Bautista looked at a curve for strike three. Hill then legitimately hit Dominic Smith: his first HBP in 2018. Kevin Plawecki doubled, then took third on Puig's throw to home. Puig misplayed the ball: It bounced off the wall, then he threw it home instead of to the cutoff man. His throw was accurate, but just late: 2-1, Dodgers. Plawecki was left on third after a José Reyes comebacker and a Luis Guillorme pinch-hit fly out.
The first Mets reliever, Tim Peterson, worked a 1-2-3 third inning on 11 pitches. In the bottom of the inning, Hill actually hit Nimmo (who did crowd the plate). Frazier battled Hill for 10 pitches, but Hill won the battle when Frazier was out on a foul pop. Cabrera needed only two pitches for his foul popout. Flores doubled to deep center to tie the game, scoring Nimmo. Hill limited the damage: Bautista was intentionally walked, then Smith grounded out to Bellinger at first, who had made all three putouts of the inning.
The fourth inning opened with an error charged to Plawecki for not catching Kemp's foul pop, although Flores had the better angle coming from first. But Flores couldn't get his sunglasses to flip down so he couldn't see the ball. Kemp was out on a swinging strike anyway. Bellinger hit a solo home run into center: 3-2, Dodgers. But that was all they got: Puig and Forsythe grounded out. In the bottom half of the inning, after Plawecki struck out looking and Reyes flied out, Kevin Kaczmarski2 made his major-league debut. He hit a dribbler in front of the plate: Only a great throw by Hill got him at first.
The Mets called on their third pitcher of the day, Chris Beck, to start the fifth inning. He got three Dodgers groundouts on 14 pitches. Hill opened the bottom of the fifth by hitting Nimmo on the hand3 with a pitch. That was Nimmo's league-leading 12th HBP, but this was unusual for Hill, who hadn't hit any batters in his six prior appearances in 2018. Frazier flied out to the warning track: Nimmo was already around second but made it back safely to first. Cabrera homered just into the seats in left, so all three HBP had scored. After Flores struck out, Bautista doubled, but Smith flied out to end the inning with the score 4-3, Mets.
Hernández started the sixth inning by homering off Beck to tie the game. But that was all for the Dodgers: Beck got the next three outs on seven pitches. In the bottom of the frame, Scott Alexander relieved Hill, setting the Mets down quickly on two groundouts and a strikeout of Beck.4
Beck started his third inning of work in the seventh by walking Puig. With Forsythe batting, Puig tried to steal and was cleanly tagged out. After Forsythe grounded out, the Mets brought in Anthony Swarzak to face Joc Pederson. Pederson knocked one into the second deck in center field: 5-4, Dodgers. At this point in the game the Dodgers had five hits, all solo homers, but Austin Barnes broke that streak with a single into left, followed by Chris Taylor's fly out to end the half-inning. The Dodgers called on Edward Paredes to pitch to Michael Conforto: He got his man with a fly out to center. Josh Fields was next up on the mound: Frazier and Cabrera were quick outs.
Swarzak continued pitching in the eighth. He gave up back-to-back singles to Hernández and Muncy. Kemp hit into a 5-4-3 double play, but Hernández scored from third. That was followed by Bellinger's second homer of the day into the second deck: 7-4, Dodgers. Puig singled, but Forsythe flied out.
The Dodgers changed pitchers again in the bottom of the eighth. Erik Goeddel (a former Met) faced Flores, who grounded out to third. After Bautista walked, Smith blooped a hit not that far into center. Bautista aggressively headed for third: Bellinger's throw beat him, but Justin Turner didn't move to tag him so Bautista slid safely around Turner's outstretched glove. Plawecki's first home run of the year tied the game, 7-7. That was all for the Mets: a groundout and a strikeout ended the inning.
Jeurys Familia, the Mets' closer, had a difficult but ultimately successful top of the ninth. He walked Pederson on four pitches. Yasmani Grandal hit one to the warning track in center. (Unlike left field, balls were not carrying in that direction.) Familia shook off Plawecki a lot, but he did get Turner and Hernández to strike out. The Dodgers also used their closer, Kenley Jansen, in the ninth. He went to two full counts and allowed one baserunner but no scoring.
In the 10th, the Mets' Drew Smith made his second mound appearance (he debuted the previous night). Muncy bunted close to the plate and was thrown out. Chase Utley, the last Dodgers bench player, came to the plate to the usual boos5 and singled. Utley's aggressive slide in the 2015 NL Division Series broke Ruben Tejada's leg. Bellinger hit into a fielder's choice: Utley was out at second with no controversy. Puig bounced one into left, advancing Bellinger to third. With Forsythe batting, Puig headed for second with no throw. He started returning to first trying for a rundown or pickoff throw to allow Bellinger to score, but everyone ignored him. Forsythe struck out to end the threat. Daniel Hudson, the seventh Dodgers pitcher, pitched the bottom of the 10th. He walked Bautista, but then got three outs, sending the game to the 11th.
The Mets seventh pitcher, Flexen, took the mound for the 11th (leaving only Robert Gsellman in the Mets' pen, and he had pitched two innings the previous night). Flexen got Pederson to ground out to first, and Grandal to pop up behind home plate. But then Turner, another former Met, homered well into the left-field stands for the seventh Dodgers home run of the game – each with the bases empty! The Mets had never given up seven home runs at home, although they had done so three times on the road.6 Hernández hit a comebacker to end the half-inning with the score 8-7, Dodgers, which was the final score.
Hudson continued pitching the bottom of the 11th. He gave up a single to Conforto, who advanced to second when Frazier struck out on a wild pitch. But he was left there when Cabrera flied out, so the Dodgers continued their dominance of the Mets, setting a Citi Field home-run record in the process.
Photo Credit
Courtesy of The Topps Company
Sources
baseball-reference.com/boxes/NYN/NYN201806240.shtml
https://www.retrosheet.org/boxesetc/2018/B06240NYN2018.htm
Video of game: mlb.com/tv/g530563/v683f6bf0-04a0-4f40-9483-1df13a83ca91#game=530563,tfs=20180624_171000,game_state=final
Notes
1 July 6, 1945, pitching for the Boston Braves. He pitched a complete game and won, 14-8. retrosheet.org/boxesetc/1945/B07062BSN1945.htm.
2 As of the end of the 2018 season, he had accumulated a total of 5 plate appearances and no hits. He walked once and was caught stealing on the next pitch.
3 Nimmo had to come out after the sixth inning when his hand started swelling. X-rays confirmed no broken bones.
4 Beck had been recently acquired from the White Sox. This was his 101st career game, and only his second plate appearance.
5Bill Shaikin and Mike DiGiovanna, "MLB Drops Two-Game Suspension of Dodgers' Chase Utley for controversial slide," Los Angeles Times, March 6, 2016, latimes.com/sports/dodgers/la-sp-dn-mlb-drops-suspension-against-dodgers-chase-utley-20160306-story.html.
6 June 11, 1967, Chicago Cubs; September 8, 1998, Philadelphia Phillies; April 30, 2017, Washington Nationals.
Additional Stats
Los Angeles Dodgers 8
New York Mets 7
11 innings
---
Citi Field
New York, NY
Box Score + PBP:
Corrections? Additions?
If you can help us improve this game story, contact us.
Tags
https://sabr.org/sites/default/files/TurnerJustin-2018.jpg
600
800
admin
/wp-content/uploads/2020/02/sabr_logo.png
admin
2018-11-20 12:26:18
2020-04-17 10:23:45
June 24, 2018: Dodgers set home run record at Citi Field in 11-inning win over Mets