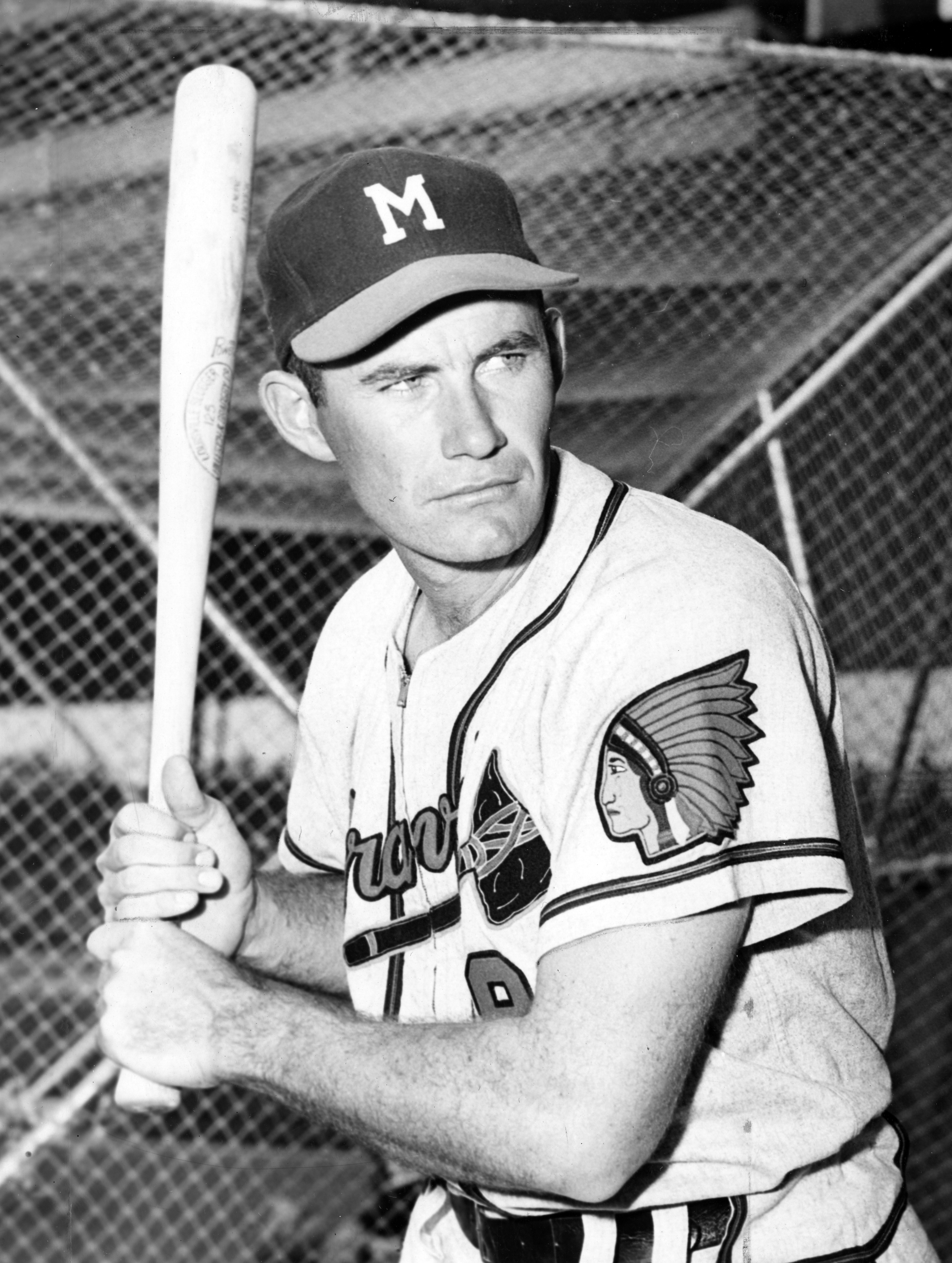 May 29, 1962: Braves beat Cubs in a home run derby on a cold day in May
---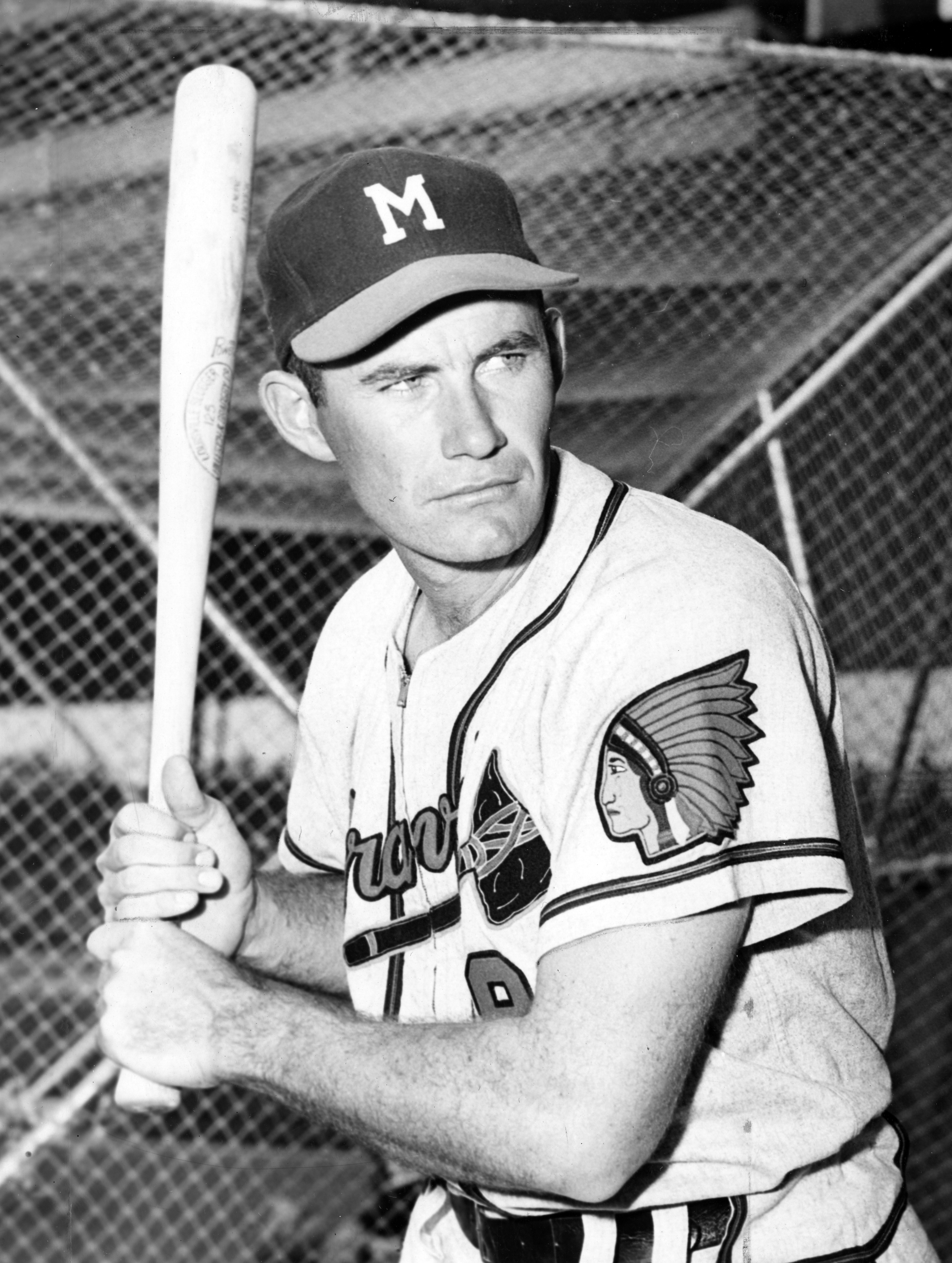 Though the calendar had yet to turn to June, the Chicago Cubs and Milwaukee Braves were already having seasons to forget. Despite Glen Hobbie's outdueling Warren Spahn in a 2-1 Cubs victory the day before on Memorial Day, Chicago was mired near the bottom of the league. The one club keeping the 15-29 Cubs out of last place was the hapless expansion New York Mets. The Braves were only marginally better at 19-25, losers of 7 of 10. For the May 29 contest in Chicago, Milwaukee sent 23-year-old Bob Hendley to the mound against the Cubs; Hendley was 2-5 with a 3.69 ERA. The Cubs countered with veteran Bob Buhl (3-2, 4.91 ERA), who had pitched for the Braves since their first season in Milwaukee in 1953 before joining Chicago in an April 30 trade.
Only 3,468 fans weathered the blustery conditions at Wrigley Field, as 25-mile-per-hour winds blew toward all fields.1 The wind would matter as it often does at Wrigley Field, as the meager but hardy crowd would be treated to the "biggest home run carnival of the National League season so far."2 Much of the attention would land squarely on Ernie Banks; however, the power surge he would display almost did not happen. The Cubs first baseman had been out of the lineup since Moe Drabowsky beaned him four days before in Cincinnati. Though he took batting practice, Banks was not called upon to pinch-hit in the Memorial Day game. He rejoined the lineup for this game, with the hope of adding needed pop to the Cubs. Only George Altman had homered for the Cubs in their prior eight games.3
After a scoreless first inning, the Braves started the fireworks in the top of the second. With Mack Jones on first base and one out, Joe Adcock came to the plate. Adcock had recently missed time with a severe cold and then a pulled muscle in his right leg.4 Against his former teammate Buhl, Adcock launched his eighth home run of the season to give Milwaukee a 2-0 lead. The winds continued to favor the Braves when Joe Torre hit his first home run of the season, a solo shot. Milwaukee took that lead into the bottom of the frame, and cleanup hitter Banks would lead off. In his first at-bat since Drabowsky's plunking, "Banks was a strange figure at the plate, decked out in a new batting helmet rather than the liner he has worn steadfastly."5 Banks quickly rediscovered his touch and sent Hendley's pitch to the wall in center field for a double. Unfortunately for the Cubs, his inning would end at the keystone spot as three successive outs ended the second.
Gus Bell popped up to Chicago shortstop Andre Rodgers to open the third inning. Buhl walked Roy McMillan and struck out Eddie Mathews. With two out, the Braves third appeared likely over when Aaron hit a "routine roller"6 toward Rodgers. The play proved not to be routine. Rodgers, a former Brave "whose presence at shortstop has become a growing liability,"7 misplayed the ball and Aaron was safe. Buhl walked Jones to load the bases with first-inning home-run hero Adcock now up. Buhl's wild pitch allowed McMillan to score and moved up Aaron and Jones. With first base now open, the Cubs gave a free pass to Adcock. Torre singled to Billy Williams in left field, plating Aaron and Jones for a 6-0 lead. Buhl's struggles continued as he surrendered a three-run blast to rookie Amado Samuel. That home run, which extended the Braves lead to 9-0, was the first of Samuel's major-league career. Hendley struck out to end the inning, but six unearned runs after Rodgers' error appeared to put the game out of reach.
Rodgers led off the Cubs third and reached when Mathews muffed his grounder. Bobby Smith struck out while pinch-hitting for Buhl, whose day ended with a clear numeric theme: three innings pitched, three earned runs, three walks, three strikeouts, and three home runs allowed. (His record would also fall to 3-3.) Lou Brock singled to left field. Both baserunners scored when Ken Hubbs doubled to right field. Williams grounded out to Samuel, bringing Banks to the plate with two outs and Hubbs on third. Banks drove Hendley's pitch out of Wrigley and onto Waveland Avenue8 to cut the deficit to 9-4. After Altman singled to center, Braves manager Birdie Tebbetts brought in Don Nottebart from the bullpen. Nottebart ended the inning by striking out Ron Santo.
Tony Balsamo assumed pitching duties for the Cubs in the fourth, and his first batter, Bell, doubled to right field. Bell, recently acquired from the Mets, scored two outs later on a Mathews groundout to Banks. The Braves held that 10-4 lead until the bottom of the fifth. Following Hubbs' leadoff strikeout, Williams hit his 10th home run of the season off Nottebart, and extended his hitting streak to 15 games.9 Banks equaled Williams's feat with a solo shot of his own, pulling the Cubs within 10-6. After Altman singled to center, Tebbetts made his second pitching change, calling on Lew Burdette to smother the Cubs' hopes of getting back into the game. Burdette did his part in the fifth, inducing back-to-back groundballs to Mathews from Santo and pinch-hitter Moe Thacker that ended the inning.
Burdette led off the Braves' sixth with a strikeout against Balsamo. Bell doubled for the second time against Balsamo and took third base on a wild pitch to McMillan. Bell scored on McMillan's fly ball, and the Braves now led 11-6. Balsamo continued to struggle, loading the bases with walks to Mathews, Aaron, and Jones. Richard Dozer wrote in the Chicago Tribune, "It was clear [Cubs head coach] Lou Klein10 was trying to get by with as few hurlers as possible . . . ."11 Klein relieved Balsamo from his pitching struggles, and Bob Anderson got the final out with a fly ball from Adcock.
The Cubs whittled away at the deficit with solo home runs during the later innings, but came up short. Banks hit a one-out blast in the seventh, his third of the game and 14th of the season. It was the third time in Banks's career that he hit three home runs in a game. The previous two times were against the Pirates at Wrigley, in 1955 and 1957.12 Bob Will led off the eighth with a four-bagger of his own against Burdette; however, the Cubs could not build off that opening and the game was 11-8, Milwaukee, headed to the ninth. Barney Schultz allowed a two-out walk to Torre, but kept the Braves from padding their lead. Facing the heart of the Cubs' order, Burdette struck out Williams and got Banks on a grounder to Mathews. With one out remaining, Altman slugged his 11th home run of the season to make the score 11-9. Altman's effort was the Cubs' sixth homer of the afternoon, the first such power surge by Chicago since an April 1955 game in St. Louis.13 Tebbetts sent Bob Shaw to the mound against Santo, who flied out to left fielder Howie Bedell for the game's final out.
In addition to being notable for statistical reasons, the day had historical significance as well. The Cubs announced that longtime scout John "Buck" O'Neil was signed to join the major-league coaching staff. Part of the Cubs organization since 1956, O'Neil became the first African-American coach for a major-league club. The move was prompted in part to avoid the need to obtain permission from opposing teams to allow O'Neil to remain in the dugout during games. To get around this, the club signed O'Neil to a coaching contract. While a historical marker of sorts, general manager John Holland said that O'Neil would not be part of the head-coaching rotation but "will continue the scouting duties among members of his own race."14 Sometimes progress comes with small steps.
The Cubs had fallen behind early, chipping away but coming up short. "The only thing that may have saved the Braves here Tuesday was that the Cubs ran out of time," a Milwaukee reporter wrote.15 Indeed, there was some disappointment that the Cubs' slugging ended up for naught. "Wrigley [F]ield yesterday was the scene of the greatest waste of power since the last time a space shot fizzled at Cape Canaveral," observed the Tribune's Richard Dozer.16 At 15-30, there was a lot about the Cubs season that might have seemed wasted.
This article appears in "Wrigley Field: The Friendly Confines at Clark and Addison" (SABR, 2019), edited by Gregory H. Wolf. To read more stories from this book online, click here.
Sources
In addition to the sources cited in the Notes, the author consulted baseball-reference.com, retrosheet.org, and SABR.org.
https://www.baseball-reference.com/boxes/CHN/CHN196205290.shtml
http://www.retrosheet.org/boxesetc/1962/B05290CHN1962.htm
Notes
1 Bob Wolf, "Braves Lose Homer Duel to Cubs but Still Win, 11-9," Milwaukee Journal, May 30, 1962: 18.
2 Ibid.
3 Richard Dozer, "Hobbie Wins! Defeats Braves' Spahn in 4 Hit Mound Duel, 2-1," Chicago Tribune, May 29, 1962: 3-1, -2.
4 Bob Wolf, "Ailing Joe Adcock Adds Robust Bat to Anemic Attack," The Sporting News, June 9, 1962: 18.
5 Richard Dozer, "Cubs Hit Six Homers; Beaten, 11 to 9," Chicago Tribune, May 30, 1962: 4-1.
6 Ibid.
7 Ibid.
8 Ibid.
9 "Cubs Hit Six Homers": 4-2.
10 The Cubs opened the season without a single designated manager. Klein shared head-coaching duties with El Tappe and Charlie Metro.
11 Dozer, "Cubs Hit Six Homers": 4-2.
12 Dozer, "Cubs Hit Six Homers": 4-1.
13 Ibid.
14 Edgar Munzel, "Cubs Sign O'Neil as Coach, First Negro in Majors," The Sporting News, June 9, 1962: 20.
15 Wolf, "Braves Lose Homer Duel."
16 Dozer, "Cubs Hit Six Homers."
Additional Stats
Milwaukee Braves 11
Chicago Cubs 9
---
Wrigley Field
Chicago, IL
Box Score + PBP:
Corrections? Additions?
If you can help us improve this game story, contact us.
Tags
https://sabr.org/sites/default/files/images/AdcockJoe.jpg
600
800
admin
/wp-content/uploads/2020/02/sabr_logo.png
admin
2019-12-10 14:23:09
2020-04-17 10:22:22
May 29, 1962: Braves beat Cubs in a home run derby on a cold day in May