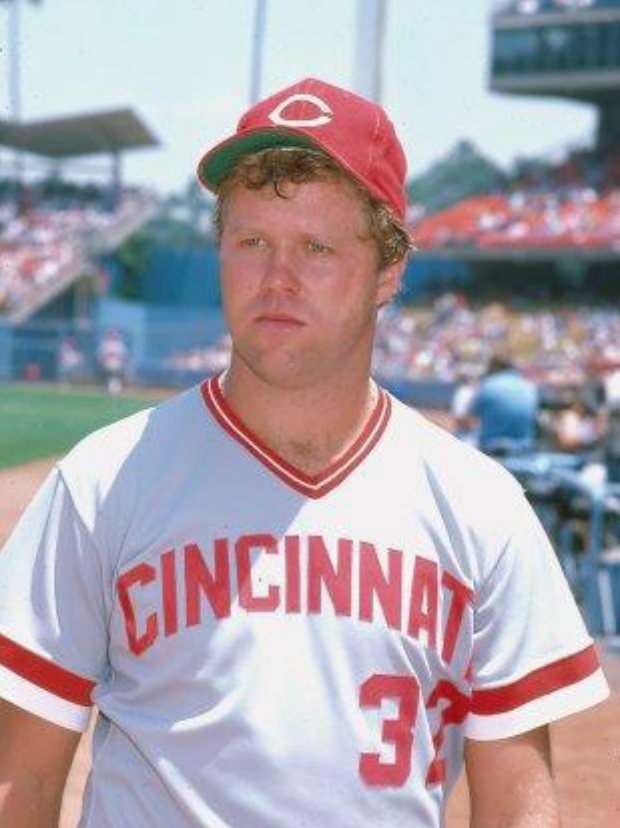 September 16, 1988: Reds' Tom Browning waits out rain delay and delivers perfect game
This article was written by
Joe Cox
---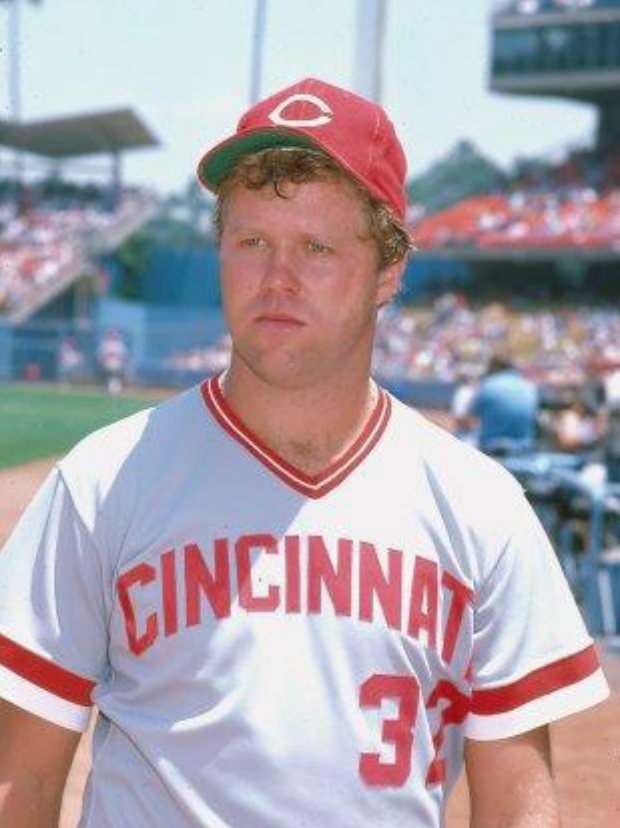 On the evening of September 16, 1988, in Cincinnati, a relatively sparse crowd endured a rainy night, moving the evening's game between the Dodgers and the Reds well into the night hours. The scheduled 7:35 P.M. start was washed out, and for the fans in the stands and the players in the clubhouse, a lengthy evening of waiting began, as the umpires pondered whether the game could be played. But in retrospect, what was a few hours of waiting, anyway? Cincinnati had waited over a decade for a no-hitter, since Tom Seaver's 1978 masterpiece. In fact, the Reds and their fans had endured a 119-year wait (since the franchise's inception) for a perfect game. As several thousand of the announced crowd of 16,591 drifted out of the ballpark, they didn't realize that they had failed to wait out a historic game.
One person who didn't recognize the nature of the occasion was Tom Browning, the burly Reds left-hander who was scheduled to pitch the game. Browning later recalled that at around 9:30 P.M., he began to undress and put his street clothes back on before the groundskeeper indicated that the weather report showed a dry spell, during which the game might be played after all. It was late September, and the schedule was crowded. Browning admitted, "If it was earlier in the season and we had a chance to make it up sometime later, the game probably would have been called."1
Instead, at 10:02 P.M., after a nearly 2½-hour delay, the third-place Reds faced off against the Dodgers, who were safely in the driver's seat for the NL West title, en route to a shocking World Series triumph over Oakland. Browning would face rookie Dodgers righty Tim Belcher, who was 10-4 coming in, and would end up third in the 1988 NL Rookie of the Year race. Unlike his opponent, Browning was a veteran, completing his fourth full major-league season. Despite a rough 1987 campaign, Browning had won 60 games in his young career in the major leagues. He was having a solid 1988 season, and in fact, on June 6, he had nearly completed a no-hitter, getting down to the last two outs before allowing a base hit to Tony Gwynn. This time around, Browning would not be denied.
Once the game finally started, both Browning and Belcher were putting on a pitching clinic. Into the middle of the sixth inning, neither team managed a base hit, and the game's only runner came in the home half of the second, when Belcher walked Eric Davis. For his part, Browning had been even more meticulous. He had not even reached a three-ball count on any Dodger in the game's first six innings. The delayed start of the game seemed to enhance the strike zone of home-plate umpire Jim Quick. Dodgers star Kirk Gibson, who would win the 1988 NL MVP Award, later remarked, "It was a huge strike zone, ridiculous. Not to take anything away from either pitcher … but when the plate gets too big, it's just hard to handle."2
If an enhanced strike zone wasn't enough for Browning, Mickey Hatcher of the Dodgers asserted that he was also lucky. "Everything that we hit was right at somebody," recalled Hatcher.3 That said, a viewing of the game indicates that few balls were even hit hard. Dodgers catcher Rick Dempsey, remembered by Reds catcher Jeff Reed as "the only guy who gave us trouble all night,"4 grounded sharply to Cincinnati third baseman Chris Sabo to lead off the third inning. Sabo made another tough play on a chopper from LA first baseman Mike Marshall to lead off the fifth inning. Otherwise, Browning was essentially cruising along.
As was Belcher. Browning acknowledged that by the game's middle innings, he had a touch of anxiety that he might be headed for a Harvey Haddix-like night. He noted, "Retiring 27 straight wouldn't make a lick of difference if we didn't have at least one run on the board."5 With two outs in the home sixth inning, Belcher finally cracked. Cincinnati All-Star shortstop Barry Larkin doubled to right field and the next batter, Chris Sabo, grounded to third base and Dodgers third baseman Jeff Hamilton bounced an errant throw across the diamond, allowing Larkin to hustle home with the only run of the game. (Sabo's groundball was scored as an infield single.)
Staked to a lead, Browning was now free to focus on perfection. Alfredo Griffin led off the top of the seventh inning by grounding to second baseman Ron Oester. Mickey Hatcher then popped up to first baseman Nick Esasky. The dangerous Kirk Gibson battled to a 2-and-2 count before looking at a called third strike and promptly erupting in protest at Jim Quick, who ejected him from the game. After the dust settled, Browning had just six outs to go.
After the game Browning said it was in the eighth inning that he believed that he could actually complete the perfect game.6 The Dodgers were rapidly becoming believers as well. Mike Marshall led off the inning by lifting a fly ball into the right-center-field alley, which Paul O'Neill tracked down easily. John Shelby then struck out for the third time in the game, marking Browning's sixth's strikeout of the night. With two out, Jeff Hamilton hit a soft grounder up the middle that Larkin handled easily, leaving Browning just three outs from perfection.
When Browning batted in the bottom of the eighth, he drew an intense ovation, even after striking out. As he returned to the mound to face down history in the ninth inning, Browning later recalled, "Inside, I was a wreck. I was as nervous as nervous could be. I was just trying to keep my composure."7
Browning's first foe in the ninth was Rick Dempsey. After a strike and a ball, Browning's third pitch was a changeup that caught a fair bit of the plate, and Dempsey slashed a high drive to right field, but it hung up on the warning track and Paul O'Neill flagged it down. Two outs to go. Second baseman Steve Sax was up next, and he elected to go after the first pitch. He grounded the ball up the middle, a challenging but not especially difficult play for Barry Larkin, who fielded it and threw Sax out at first by a step and a half. One out to go.
Second-year third baseman Tracy Woodson pinch-hit for Belcher, who had allowed just three hits and a solitary unearned run in eight innings pitched. For the 1988 season, Woodson pinch-hit 10 times, getting three hits in nine at-bats. Overall, he hit .249 for the season. And he now stood between Browning and perfection.
Woodson fouled off the first pitch into the first-base stands for strike one. The second pitch dipped inside for a ball. The next pitch missed the plate away, and Woodson held an advantage in the count. The next pitch was grounded foul up the third base line, and now Browning was one pitch away from history.
The next pitch was to be a fastball – high and inside. "[I]t went really high," wrote Browning years later. "And for reasons I'll never understand, [Woodson] felt obligated to swing."8 And he missed. The perfect game was complete, and Browning was a 1-0 winner.
A few minutes before midnight, the Cincinnati Reds mobbed Browning, piling on top of him in jubilant celebration, and splitting his lip somewhere in the process.9 Rookie third baseman Sabo yelled, "We're going to Cooperstown!"10
Congratulations poured in for Browning, and owner Marge Schott even gave his wife, Debbie, a mink coat.11 Years later Browning indicated that he was honored to be remembered for the achievement – still the only perfect game in Reds history – but was amused that he was still sometimes called "Mr. Perfect." "I was only perfect for an hour and 52 minutes," he wrote. "Most of the other time, I was imperfect – and stubborn, immature, and even a bit of a wiseass."12 Maybe so, but on one memorable, rainy night, Tom Browning owned a portion of baseball history – a perfect portion. All around, it was a moment worth the wait.
This article was published in SABR's "No-Hitters" (2017), edited by Bill Nowlin. To read more Games Project stories from this book, click here.
Sources
In addition to the sources cited in the Notes, the Reds' closed-circuit video of the game was commercially available on iTunes as of 2016. Despite the fact that the pitches were shot far above home plate, it was very helpful in reviewing the game.
Notes
1 Tom Browning and Dann Stupp, Tom Browning's Tales From the Reds Dugout (Champaign, Illinois: Sports Publishing, 2006), 80-81.
2 James Buckley Jr., Perfect: The Inside Story of Baseball's Twenty Perfect Games (Chicago: Triumph Books, 2012), 154.
3 Buckley, 151.
4 Michael Coffey, 27 Men Out: Baseball's Perfect Games (New York: Atria Books, 2004), 191.
5 Browning and Stupp, 82.
6 Sam McManis, "For Browning, It's Perfectly Easy," Los Angeles Times, September 17, 1988.
7 Browning and Stupp, 85.
8 Browning and Stupp, 86.
9 Browning and Stupp, 88.
10 Coffey, 194.
11 Browning and Stupp, 93-95.
12 Browning and Stupp, 98.
Additional Stats
Cincinnati Reds 1
Los Angeles Dodgers 0
---
Riverfront Stadium
Cincinnati, OH
Box Score + PBP:
Corrections? Additions?
If you can help us improve this game story, contact us.
Tags
https://sabr.org/sites/default/files/Screen%20Shot%202018-10-18%20at%201.08.53%20PM.png
600
800
admin
/wp-content/uploads/2020/02/sabr_logo.png
admin
2018-10-18 13:10:23
2020-04-17 10:23:51
September 16, 1988: Reds' Tom Browning waits out rain delay and delivers perfect game