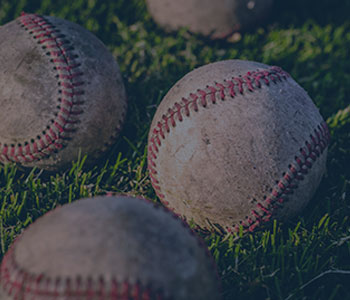 1989 Winter Meetings: Minor Moves Make Major Impacts
This article was written by Mark S. Sternman
This article was published in Baseball's Business: The Winter Meetings: 1958-2016
---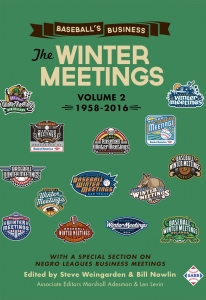 Dollar Disputes
The twin specters of collusion in the recent past, and an expiring deal between the owners and players in the near future (on December 31, 1989), cast the shadow of a seasonal shutdown over the Nashville winter meetings. According to some owners, increasing salaries and revenue differences threatened competitive balance. The eccentric Marge Schott, owner of the Cincinnati Reds, griped, "I think it's dangerous, especially in the smaller areas like Cincinnati. We're hard-pressed. We're going to have to develop more players through our farm system. We just can't go berserk. The solution is to split the money up. More of it should go to the small markets."1
Players and their union viewed the owners with suspicion. Yankees player rep Don Mattingly said, "There's a major distrust in the basic agreement we signed in 1985. We basically look at it as having no meaning. Directly after that, collusion came about. There's a lot of problems believing we can trust [that] the things … in the basic agreement are going to be followed through."2
Orel Hershiser of the Dodgers agreed, arguing, "The owners have saved hundreds of millions of dollars. They are spending revenues they have saved. They doubled and tripled their profits because of collusion."3
Union leader Donald Fehr declared, "I find it odd and troubling that as negotiations begin and on the heels of announcements of 'we've got to have trust, we have to form a new partnership, we're going to persuade players that things are going to be different,' that words like 'economic warfare' are coming [from Commissioner Fay Vincent] and suggestions of setting deadlines, which means lockouts, are coming out."4
Asked whether the 1990 season would proceed without interruption, Vincent dodged the question by invoking history, observing, "I think it was (Abe) Lincoln who said, 'The Lord only reveals the future to us one day at a time.'"5
Old-school reporter Jerome Holtzman put a pox on both houses but sided with those collecting the money over those who worked for it: "I attended both the owners' winter meetings in Nashville and the meeting of the executive board of the players association in Scottsdale, Ariz., … and my surmise is that both sides are crazy, especially the players."6
Columnist Peter Pascarelli dissented, opining, "The point is that baseball is swimming in ever-increasing dollars. All 26 major-league clubs are guaranteed $16 million from network TV next season. … The … market can handle these ludicrous contracts or they wouldn't be offered."7
In contrast to their big-league brethren, the minor leagues operated with a much more minimal financial cushion. Five teams in the minors did not have a major-league affiliate, so even though the Atlanta Braves wanted to add a Florida State League club in Daytona Beach, "[N]o expansion will be allowed, according to Sal Artiaga, president of the National Association of Professional Baseball Leagues, the governing body of minor-league baseball. 'Read my lips,' Artiaga … said, borrowing a George Bush tactic, 'there will be no expansion.'"8
The affiliation issue notwithstanding, Artiaga expressed optimism about the state of the minors, thanks to record attendance, new ballparks, and improved lighting.9
The cheery news at the lower levels did not extend to the major-league owners or their players, as disagreements and dissension would persist throughout the winter before the warring sides reached a deal on March 19, 1990, that was made retroactive to January 1.10 The great player movements of the 1989 winter meetings would thus prove to be meaningful on the field during the 1990 major-league season.
Player Movements
The Expos had cashed in the biggest chips in the Montreal farm system to acquire Mark Langston in an ultimately futile push to take the 1989 NL East crown, but the first Canadian team in the majors, one of only three teams owned by a billionaire,11 declined to pursue the flame-throwing southpaw. Any team that wanted to get its fans heated up over the Hot Stove League made noises about going after the prize pitcher, including the Cubs, the team that bested the Expos in taking the 1989 NL East title. "While their interest in … Langston is making headlines, the Cubs expect to make few high-profile moves at the winter meetings … in Nashville," wrote a Chicago Tribune correspondent. "Two clubs — believed to be the California Angels and the New York Yankees — reportedly have offered Langston five-year packages … worth between $15 million and $18 million."12
Three seasons removed from winning the World Series for the second time, the New York Mets also sought pitching, but in this case bullpen help: The Mets "are likely to create activity in Nashville if they find a team willing to deal for a reliever to complement Randy Myers, the left-hander who saved 24 games," the New York Times wrote.13
The Angels captured the first headlines after arriving in Nashville by inking Langston to a pact worth $16 million over five years. Knowing more about baseball than capitalism, Boston Red Sox general manager Lou Gorman did not approve, exclaiming, "Good God almighty, I don't know what's happening in this business. We're self-destructing. It's just economic lunacy, that's the best way to describe it."14
With Langston fitted for his halo, the focus shifted to trade talks for Cleveland outfielder Joe Carter. Murray Chass of the New York Times speculated that Boston, St. Louis, and San Diego had the best chances of capturing Carter: "The Red Sox are willing to trade [Mike] Greenwell for Carter and, if pushed, perhaps [Ellis] Burks. The Cardinals are believed to have offered [Vince] Coleman, their left fielder, and [Willie] McGee, their center fielder. The Padres will give the Indians one of their catchers as the focal point of a multiplayer package."15
San Diego dangled catcher Sandy Alomar. The son of the longtime major-league infielder and 1970 All-Star was receiving intense scrutiny although he had played in just eight games over two seasons for the Padres. In receiving the minor-league player of the year award from Baseball America, the younger Alomar conceded, "If something happens, that's the way baseball is, it's a weird game."16
California sought to acquire Carter in addition to Langston. According to the Boston Globe, the Angels were offering center fielder Devon White, right-hander Kirk McCaskill and second baseman Johnny Ray for Carter.17
The longer the Winter Meetings lasted, the more possible connections to Carter developed, with the Royals, Blue Jays, and White Sox also reportedly in contention to get him.18
Unlike the 28-year-old Carter, Dave Parker's best days were primarily behind him, but that did not deter the Milwaukee Brewers from signing him away from the 1989 World Series champion Oakland A's with a two-year, $3 million contract.
Oakland bemoaned the loss of Parker. "We would like to bring back everybody from our championship team, but the economics haven't made it possible," Athletics general manager Sandy Alderson said. "We also didn't feel we could give him the multiyear contract he was seeking."19
Milwaukee manager Tom Trebelhorn praised the Parker pickup, proclaiming, "This gives us a better ballclub than we had yesterday."20
At the age of 39, Parker made his last All-Star team in 1990 for the Brewers, but the team went from 81-81 in 1989 to 74-88 in 1990. Meanwhile, thanks to stars like José Canseco and Dave Stewart, Oakland did not miss Parker. Without him, Canseco had an even better year, going from a .269/.333/.542 slash line in 1989 to .274/.371/.543 in 1990 as the A's won the ALCS for the third straight year.
While Milwaukee had its designated hitter, the White Sox needed a first baseman, causing general manager Larry Himes to tout the recently released Keith Hernandez as "a Gold Glove guy. He kind of fits into some things we want to have done defensively with our ballclub."21
Instead of Chicago, however, Cleveland signed Hernandez, who hit just .200/.283/.238 with the Tribe in 1990, his final season. In 1990, Chicago brought up 22-year-old rookie Frank Thomas. The future Hall of Famer played 51 games at first base and slugged his way to a .330/.454/.529 line as the surprising White Sox surged into second place.
With Parker gone, Oakland added right-handed pitcher Reggie Harris from Boston in the Rule 5 draft. "We might be able to keep Harris," A's pitching coach Dave Duncan said. "We'll have to see how he does during spring training. All we know now is we've got a good athlete with a good arm. Maybe we can work with him."22
With Oakland, Harris went 1-0 with a 3.48 ERA in 1990, the best of his six seasons. The 26th pick overall by the Red Sox in the 1987 draft, Harris would finish his career with a 2-3 record and a 4.91 ERA.
Two other Rule 5 picks proved to be productive players. Plucked from the Padres, Shane Mack hit .299 over a nine-year career and started in right field for the 1991 World Series champion Minnesota Twins. Picked from the Pirates, righty Bill Sampen won 12 games for Montreal in 1990 and 9 in 1991. When he slumped in 1992, the Expos packaged him in a deal with Kansas City for Sean Berry, who made the majority of starts at third base in Montreal for three seasons, including 1994, when the Expos had the best record in the majors.
Minus the more obscure Harris, Boston went after a reliever with a much more impressive pedigree, closer Jeff Reardon, whose agent "expects teams who lose out in the bidding war for National League Cy Young winner Mark Davis to enter into the Reardon hunt."23
After criticizing California for paying Langston, Lou Gorman quipped, "I haven't looked at the breakdown of what we've offered"24 Reardon, thereby making the Boston GM appear clueless rather than hypocritical.
Simultaneously, Boston rejected two fascinating trades with Montreal. "The Expos were willing to send outfielder Tim Raines and lefty Zane Smith to the Red Sox for Mike Greenwell, and also proposed a package of third baseman Tim Wallach and Smith for Wade Boggs," reported the Boston Globe.25
Leaving Minnesota, the right-handed Reardon took the Boston offer of $6.8 million over three years. A native of Dalton, Massachusetts, Reardon gushed, "I started pitching when I was 6, 7 years old. That's all I ever dreamed was pitching for the Red Sox. I'm so excited to be putting on the uniform. … I don't even know how to describe it."26 Reardon said he didn't understand why the Twins didn't offer him a third year: "I am a little surprised after what I did for them. Being 34 years old, I guess that was a factor to them."27
Minnesota chose to re-sign slugging first baseman Kent Hrbek over Reardon. Twins general manager Andy MacPhail said, "We're going to miss Jeff, there's no doubt about that. He was instrumental in leading us to a world championship. … We just didn't feel we could afford to give Jeff that kind of a contract, but with Kent, we had to. He's 29 years old and his prime years are still ahead of him."28
MacPhail made the right decision. Reardon had two solid years in Boston before slumping in 1992, when the Sox traded him to Atlanta. Meanwhile, Hrbek played five more seasons for Minnesota and helped the Twins win the 1991 World Series.
Rather than complementing Randy Myers, the Mets moved him to the Reds for pitcher John Franco. Presumably referring more to their star power than to their good looks, New York Vice President Joe McIlvaine called the exchange "the trading of beauty queens,"29 while the "acquisition of Myers … freed the Reds to deal [Norm] Charlton, who relieved [in 1989] after starting the previous summer."30
Sometimes the best trades are the ones that do not happen. The Cubs failed to persuade the Reds to cash in Charlton, a key component along with Myers and Rob Dibble of the Cincinnati Nasty Boys bullpen that keyed the Reds victory in the 1990 World Series.
Likewise, "[T]he Phillies and Yankees and Angels weren't offering the White Sox wonderful players for Bobby Thigpen."31 Saving 57 games, Thigpen had a career year in 1990, when he finished fourth in the Cy Young Award voting and fifth in the MVP race.
Chicago Tribune columnist Bob Verdi criticized the White Sox' failure to act more aggressively: "We wonder why the White Sox bothered to attend the winter meetings in Nashville. Were they: (a) There to ask Emmylou Harris if she would sing the National Anthem on Opening Day April 2? (b) There to determine whether Merle Haggard can play third base? (c) There hoping for an Elvis sighting?"32
If making moves wins games, then San Diego would have had a splendid 1990 season. Since the Indians "couldn't bribe Carter into putting up with the indignity of playing in Cleveland and had to trade him or lose him,"33 San Diego obtained him for Sandy Alomar, infielder Carlos Baerga, and outfielder Chris James. "It wasn't a tough decision," Carter said. "The situation is right — a contending team, they have a chance to win it all, and it's a great place to play baseball."34
The maestro of the deal, Padres GM Jack McKeon, got his man as part of "a dawn-to-dusk performance December 6 and December 7 at the Opryland Hotel, [where] he juggled about 50 telephone calls, a half-dozen television interviews and went through 18 cigars as he landed Carter and two free agents, outfielder Fred Lynn and lefthanded reliever Craig Lefferts."35
While few liked the trade from the Cleveland perspective, Indians President Hank Peters expressed guarded optimism: "We know Carter will be an impact player in San Diego, but we'd like to think the players we acquired will have some impact, too."36
Peters called Alomar "our No. 1 catcher. We've already had three or four offers for him."37
In 1990, Carter hit just .232/.290/.391 in his lone season for the Padres, but finished 17th in the MVP balloting. Meanwhile, Alomar won Rookie of the Year in 1990, played 11 seasons for Cleveland, and made six All-Star teams. Less heralded, Baerga played eight seasons for the Indians and made three All-Star teams. Trading Joe Carter put Cleveland on the path to becoming an AL powerhouse during the 1990s.
While the Indians picked up position players, other AL teams tweaked their pitching staffs.
Feeling short-changed by the Red Sox, flamboyant right-hander Dennis "Oil Can" Boyd left Boston for Montreal. "It wasn't like Montreal gave me a billion-dollar deal or anything like that," he said. "Montreal told me they wanted me, and that was the difference."38
The Expos had to take the players they could get and find creative ways to compensate them, including incentive pay at a time when the Players Association rejected an industrywide approach that would tie all salaries to statistical rankings.39 "We're not going to sign the big guys, just because they're going to sign where the weather's warm and the dollars are abundant," said Montreal general manager Dave Dombrowski. "Also, you're dealing with the perception of Canada being a foreign country and all the difficulties associated with that."40
Boyd signed for a "guaranteed $400,000, [and] will earn an additional $100,000 for every 30 days … on the roster … plus $100,000 for each of five levels of games started or innings pitched, beginning at 24 starts or 140 innings and reaching 32 starts or 220 innings," the New York Times reported. "… Whatever Boyd makes … a tax equalization clause will pay him an extra 5 percent."41
Boyd won 10 games for the 1990 Expos, finishing third in the NL with three shutouts.
The big-money Yankees made two trades, which did little for the New Yorkers but provided key parts for both 1990 NL division champions. In Nashville, the Yankees picked up right-handed pitchers Jeff Robinson and Willie Smith from Pittsburgh in exchange for catcher Don Slaught. "We really targeted Slaught," said manager Jim Leyland. "We thought he was the best available."42
"I can't believe the Yankees got both those pitchers for Slaught," said Syd Thrift, former general manager of both the Yankees and Pirates. "Robinson's one of the best set-up men if used in that role and Smith has a great arm. He has a chance to be a heckuva closer."43
Robinson pitched well for New York in 1990, but an above-average set-up man proved of little use to the worst Yankee team (by winning percentage) since 1913. New York released Smith in 1992 without his ever having appeared for the big-league club.
By contrast, Slaught hit .305 over six seasons in Pittsburgh, which took the NL East crown in each of his first three years with the club, thanks in part due to its effective backstopping duo of the left-handed-hitting Mike LaValliere and the right-handed-swinging Slaught.
In the second deal, the Yankees got right-handed pitcher Tim Leary and minor-league outfielder Van Snider from the Reds for two prospects, right-hander Rodney Imes and first baseman Hal Morris.
The "ace" of the 1990 Yanks, Leary went 9-19, leading the AL in losses and wild pitches. In his three seasons in pinstripes, Leary had an 18-35 record with a 5.12 ERA.
Morris, meanwhile, raked for the Reds for a decade, piling up 1,030 hits and a .305 average. In 1990, he finished third in the voting for Rookie of the Year with a .340/.381/.498 line and started all nine playoff games as Cincinnati won the World Series.
While much of the chitter-chatter at the 1989 winter meetings in Nashville dealt with money, the offseason maneuverings and the subsequent 1990 season proved that the teams with the most dollars do not necessarily triumph on the field.
Notes
1 Jerome Holtzman, "Owners, Players Begin Posturing," Chicago Tribune, December 7, 1989.
2 Murray Chass, "Union Wonders if It Can Trust Owners," New York Times, December 7, 1989.
3 Jerome Holtzman, "Collusion 'scar' triggers players' militancy now," Chicago Tribune, December 8, 1989.
4 Murray Chass, "Players and Owners Taking Divergent Courses in Talks," New York Times, December 8, 1989.
5 Dave Nightingale, "Good News, and Bad, About 1990," The Sporting News, December 18, 1989.
6 Jerome Holtzman, "Showered With Millions, Players Still Rip Owners," Chicago Tribune, December 10, 1989.
7 Peter Pascarelli, "If Owners Cry Economic Doom, Ignore 'Em," The Sporting News, December 18, 1989.
8 Ken Willis, "Expansion Freeze Leaves DB Cold," Daytona Beach News-Journal, December 7, 1989.
9 "Artiaga: Minors Going First Class," The Sporting News, December 18, 1989.
10 An analysis of this 103-page document lies beyond the scope of this article, but interested readers can find the 1990-1993 Basic Agreement linked at research.sabr.org/business/resources/documents/category/1-agreements-and-settlements# (accessed November 27, 2015).
11 Jerome Holtzman, "Disparity Growing Among Ownership," Chicago Tribune, December 5, 1989.
12 Andrew Bagnato, "Cubs Taking a Casual Approach," Chicago Tribune, December 1, 1989.
13 Michael Martinez, "Mets Feel Little Trade Urgency," New York Times, December 1, 1989.
14 Steve Fainaru, "Angels Dish out $16M: Langston Signed to Five-Year Deal," Boston Globe, December 2, 1989.
15 Murray Chass, "In Bizarre Free Agency, Whitey Ford Would Break the Bank," New York Times, December 3, 1989.
16 Steve Fainaru, "Lamp Deal Hits a Snag; Expos Hinting That They'll Make a Bid for Free Agent Boyd," Boston Globe, December 4, 1989.
17 Steve Fainaru, "Sox Focusing In on Hrbek? Twin May Welcome Change," Boston Globe, December 4, 1989.
18 Steve Fainaru, "One Small Trade; Many Big Rumors," Boston Globe, December 5, 1989.
19 Ben Walker, Associated Press, "Milwaukee Signs Dave Parker," Los Angeles Times, December 4, 1989.
20 Alan Solomon, "Parker Fills 3 Needs for Milwaukee," Chicago Tribune, December 4, 1989.
21 Andrew Bagnato and Alan Solomon, "Yount, Lefferts Get 'Substantial' Offers," Chicago Tribune, December 4, 1989.
22 Steve Fainaru, "A's Snag Harris From Sox," Boston Globe, December 5, 1989.
23 Steve Fainaru and Nick Cafardo, "Expos Appear to Be Serious about Boyd," Boston Globe, December 5, 1989. After the winter meetings, Davis signed a four-year contract with the Royals for $13 million.
24 Nick Cafardo, "Red Sox Playing Hardball: Local Ties May Lure Reardon; Hrbek Offer in $10 Million Range," Boston Globe, December 6, 1989.
25 Nick Cafardo and Steve Fainaru, "Expos' Bids for Greenwell, Boggs Fail," Boston Globe, December 6, 1989.
26 Steve Fainaru, "They're Making Pitch," Boston Globe, December 7, 1989.
27 Nick Cafardo, "Reardon Signs On With Red Sox: He Inks Three-Year Deal," Boston Globe, December 7, 1989.
28 Nick Cafardo, "Hrbek Takes Twins' 5-Year Plan," Boston Globe, December 7, 1989.
29 Dan Castellano, "'Trading of Beauty Queens' Sends Franco to New York," The Sporting News, December 18, 1989.
30 Andrew Bagnato, "Cubs; Deal With the Reds Comes Apart," Chicago Tribune, December 7, 1989.
31 Andrew Bagnato and Alan Solomon, "Free-Agent 'Show' Helps Put Cubs, Sox on Hold," Chicago Tribune, December 10, 1989.
32 Bob Verdi, "Someone Please Wake Up the Sox," Chicago Tribune, December 16, 1989.
33 Alan Solomon, "Million-Dollar Question: Why No More Trades?" Chicago Tribune, December 8, 1989.
34 Steve Fainaru, "Carter Goes to Padres," Boston Globe, December 7, 1989.
35 Barry Bloom, "Trader Jack a Live Wire," The Sporting News, December 18, 1989.
36 Moss Klein, "Free Agency Takes Big Bite Out of Dyn-A's-ty," The Sporting News, December 18, 1989.
37 Sheldon Ocker, "Indians," The Sporting News, December 18, 1989.
38 Steve Fainaru, "Boyd Accepts One-Year Offer From Montreal," Boston Globe, December 8, 1989.
39 Murray Chass, "Players Still Seem Cool to Pay-for-Performance," New York Times, December 9, 1989. The issue persisted beyond the Nashville winter meetings. In an article that appeared on the last day that the collective-bargaining agreement remained in force, Chass wrote, "[O]wners … will push their pay-for-performance system of salaries for players now eligible for salary arbitration. They would much rather have a statistical scale set salaries than have arbitrators do it or have themselves do it faced with the predictable uncertainty of arbitration." Murray Chass, "Arbitration a Key to Negotiations," New York Times, December 31, 1989.
40 Alan Solomon, "Sox Forced to Sell Nostalgia and Hope," Chicago Tribune, December 17, 1989. While born in the United States, the author of this article can confirm the accuracy of "the perception of Canada being a foreign country," since for those not born there, Canada is a foreign country.
41 Murray Chass, "As Lockout Threat Looms, Players Lock Up Big Bonuses," New York Times, December 17, 1989.
42 John Mehno, "Pirates," The Sporting News, December 18, 1989.
43 Bill Madden, "Yankees," The Sporting News, December 18, 1989.
https://sabr.org/wp-content/uploads/2020/03/research-collection4_350x300.jpg
300
350
admin
/wp-content/uploads/2020/02/sabr_logo.png
admin
2016-09-06 15:40:26
2021-11-23 01:29:03
1989 Winter Meetings: Minor Moves Make Major Impacts