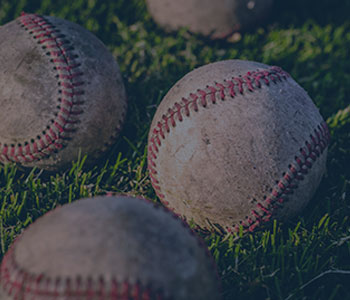 Ace: The Jake Jones Story
This article was written by Dick Thompson
This article was published in The National Pastime (Volume 28, 2008)
---
"One thing I can't go for is any "hero" stuff. I know I am no hero. All right, I flew 39 missions—I know too many others who flew 100 and more. . . .Just because I happen to be in baseball, it seems to be big news. Well, I'm not kidding myself and I am not going to kid anyone else." — Ted Williams, on returning from Korea
One of Joe McCarthy's first moves as the new manager of the Boston Red Sox in 1948 is also his least remembered. His moving Johnny Pesky to third base to make room for Vern Stephens at shortstop is still often discussed, and his decision to start Denny Galehouse in the 1948 playoff game is a part of Boston baseball lore. Fans and historians may be able to name Billy Goodman as the team's first baseman in 1948 but few will remember that Marse Joe's initial intent was to give outfielder Stan Spence the job, and fewer still can recall that the man McCarthy benched in favor of Spence was a forgotten World War II flying ace named Jake Jones.
Jones had come to Boston in 1947 when Joe Cronin was acting as de facto general manager for an ailing Eddie Collins. Joe first discussed the deal with Chicago manager Ted Lyons at the beginning of June but nothing came of it until the White Sox were in Boston about two weeks later. "Joe asked me what I thought of it," Tom Yawkey told Harold Kaese of the Boston Globe after the trade. "I told him that it was okay with me if it was okay with him. He was closer to the field and the players than I was."
The trade—Jones for Rudy York—was completed on June 14 and the next day Jones blasted two balls over the left-field wall and drove in 7 runs in a doubleheader sweep of his old team. His walk-off grand slam in the ninth inning of the nightcap broke a 4-4 tie. "I guess the trade is all right for tonight, at least," Cronin remarked, with a grin that was likened to that of comedian Joe E. Brown. Jones's new teammates were awed by his power. "He's strong," said Johnny Pesky. "I'm glad he is on our side." When someone remarked that Jones had a pretty good day, Eddie Pellagrini came back with, "Pretty good day! That's a pretty good week." Tex Hughson had prophesized to the bench as Jones walked to the plate, "He'll hit a home run on the first pitch." Kaese joked that Jones's big day had placed him in position to "run the city in the event of Mayor Curley's absence."
Jones almost did not receive full credit for his big finale. "Bobby Doerr, who was on first base when Jones hit the ball over the fence," reported the Globe,
ran down to second base, touched the bag—and then headed to the clubhouse. Just as Doerr reached the vicinity of the pitcher's box, he saw Coach Del Baker waving at him and suddenly realized that—although the winning run had scored—a rookie's home run was at stake. He then turned back and resumed his trip around the bases.
That Jones was a "rookie" in 1947 was ironic, as so much had transpired since his big league debut in 1941.
Beginnings
James Murrell Jones was born in Epps, Louisiana, on November 23, 1920, to Luther A. Jones Sr. and Della Virginia Moore Jones. His childhood was spent in Epps and nearby Monroe, Louisiana, where family and friends called him either J.M. or Murrell. The nickname "Jake" was acquired from his minor league days1 or from his time in the service;2 sources differ. The Boston papers referred to him as "Jonesy."
Jones played for a semipro squad in Clarks, Louisiana, after graduating from high school in 1938. The next year he hit .321 with 14 homers and 103 RBI for Monroe in the Class C Cotton States League. In 1940 he hit .301 with 16 homers and 75 RBI for Shreveport in the Texas League.
The Texas League was a pitcher's paradise, and Shreveport topped the circuit in 1941 with 66 homers. Jones's league-leading 24, despite his late-season call-up to the majors, matched the total for the entire Oklahoma City team and exceeded Beaumont's team (21).
In addition to his powerful bat, Jones demonstrated an innate ability to scoop up low throws around first base. "Jones reached his defensive peak in the Texas League all-star game at Beaumont," the Shreveport Journal reported (August 14, 1941), "when he practically saved the hides of the southern division team with sensational fielding feats on bad throws. He was so nearly the whole show that he was acclaimed the most valuable player in the game and will receive a trophy designating him as such."
With 20 home runs by early August, Jones had caught the eye of the big-league scouts. The Pirates, Yankees, Giants, and White Sox were reported to be the most interested parties. An unidentified clipping from his Hall of Fame file reads "Detroit's immortal Harry Heilmann has labeled Jones as one of the greatest natural hitting prospects he has ever seen." Amid rumors that "he might draw $75,000 from the pocketbook of a big league magnate,"3 Jones was sold to the Chicago White Sox on August 23, 1941.4 His major-league debut came on September 20, and he went hitless in his first six games—totaling 21 at-bats over two seasons—until breaking through with two hits against Washington's Early Wynn on April 30, 1942.
Military training
Sent back to the minors, Jones enlisted in the United States Navy during the summer of 1942. Though lacking a college education, he was selected for flight training, and on August 1, 1943, he received his commission as an ensign. Information from the military's National Personnel Records Center indicates that his place of entry into the service was Chapel Hill, North Carolina. Ted Williams and Johnny Pesky—along with Johnny Sain, Joe Coleman, Pete Appleton, Ray Scarborough, Dusty Cooke, Buddy Hassett, and Harry Craft6—played for the navy team at Chapel Hill in the summer of 1943, but Pesky could not recall having crossed paths with Jones during the war. Christopher Jones, Jake's youngest son, recalls his father telling him that he played for the basketball team at Chapel Hill.
Combat pilot
The USS Yorktown (CV-10) was nicknamed the "Fighting Lady." She was the second aircraft carrier of that name to serve in World War II, the original (CV-5) being lost at the Battle of Midway.
In November 1944 the Yorktown launched air strikes on targets in the Philippines in support of the invasion of Leyte. It was during this action that Jones was awarded his first Air Medal. His citation, signed by Vice Admiral J. S. McCain, grandfather of Senator John S. McCain III of Arizona, reads as follows:
For distinguishing himself by meritorious acts while participating in an aerial flight as pilot of a carrier based fighter airplane assigned to strike against enemy installations and shipping in the vicinity of the Philippine Islands on 14 November 1944. He performed his assignment as wingman for the Air Group Commander in an outstanding manner and destroyed an enemy fighter during our attack. His skill and courage were at all times inspiring and in keeping with highest traditions of the United States Naval Service.
Promoted, Jones quickly picked up a second Air Medal:
For meritorious achievement in aerial flight as pilot of a fighter plane in Fighting Squadron THREE, attached to the USS Yorktown, in action against enemy Japanese forces in the vicinity of the Philippine Islands, December 14, 1944. Participating in a strike against the enemy, Lieutenant Junior Grade Jones pressed home a daring attack against three enemy fighters, destroying one, inflicting severe damage on another and forcing the third to flee. His skill, courage and devotion to duty were in keeping with the highest traditions of the United States Naval Service.
Rear Admiral MacPherson B. Williams, U.S. Navy (retired), who had been the Yorktown's Air Group Commander, later described his harrowing experience in evading capture after being shot down:
It was 16 December 1944. The U.S. Navy Task Force was 150 miles east of the Philippines. As the air group commander in the USS Yorktown, "The Fighting Lady," I was leading the morning strike. We launched and rendezvoused over the pocket destroyer on the starboard bow and headed west toward our objective, climbing for altitude and checking our guns on the way. We were at 15,000 feet when we topped the cloud cover of the eastern shore of Luzon and saw the wide expanse of the Manila Plain below.

Over Nichols Field, our target, we peeled off, delivered our bombs, and ducked low to Manila Bay to get under their flak. We turned south beyond Sangley Point and the ruins of Cavite Navy Yard to join up over Laguna del Bey. . . .

With 40 minutes to spare, I released the three section leaders to browse on their own and join me … in 30 minutes.

My wing man, Jake Jones, and I went up the Pasig River to Markina Air field, where reconnaissance photos had shown there were hidden Japanese aircraft. The low level attack we delivered resulted in a small antiaircraft hit in my engine. Realizing trouble, we headed toward the hills of the eastern side of Manila Plain. The fire in my engine got bigger and finally into the cockpit with me. Having no choice, I bailed out.6
Williams suffered painful burns but landed safely. He was rescued after spending several weeks behind enemy lines.
As for Jones, ten combat missions flown between January 3 and 15, 1945, in the vicinity of Formosa, China, French Indo-China, and Nansei Shoto earned him his third and fourth Air Medals. A week later he won his first Distinguished Flying Cross, for
heroism and extraordinary achievement in aerial flight as pilot of a fighter plane in Fighting Squadron THREE, attached to the U.S.S. Yorktown, during enemy action against enemy forces in Formosa on January 21, 1945. Participating in a long instrument flight, Lieutenant Junior Grade Jones carried out a low altitude attack in the face of intense antiaircraft fire, scoring rocket hits to set a large hostile oiler on fire and contributed to the success of the mission.
In February the Yorktown launched strikes on main- land Japan near Tokyo. Jones downed five enemy planes. Years later he told his son that, flying back to the carrier from one of those missions, he had a hole in his wing big enough for a man to climb through. He was awarded the Silver Star for 
conspicuous gallantry and intrepidity in action against the enemy during the first carrier based strikes against the Japanese homeland on February 16, 1945. While flying a carrier based fighter plane he countered aggressive, determined and skillful attacks by numerically superior enemy fighters. He succeeded in shooting down three of these enemy fighter planes. After air opposition had been neutralized he, along with his wingman, made low-level rocket and strafing attacks against air field installations, securing destructive hits on each of six hangars. 
and another Distinguished Flying Cross for
heroism while participating in aerial flight against the enemy during the first carrier based strikes against the Japanese Homeland on February 17, 1945. While flying a carrier based fighter plane as section leader in his Air Group Commander's division, he countered the aggressive, determined and numerically superior enemy fighters. In this action he shot down two of the attacking planes. His skill and courage were at all times keeping with the highest traditions of the United States Naval Service.
Jones returned home a hero. He received a week of shore leave in New York City, where he appeared on Kate Smith's radio show. Grantland Rice, quoting an anonymous shipmate, wrote of Jones:
A great guy and one of the best flyers I ever saw. Jake was on the Fighting Lady, one of the fightingest carriers in the war. And Jake was one of the fightingest pilots in the outfit—his record was seven planes shot down in combat and, in addition to this, he was responsible for the sinking of at least four ships. His war campaign included the Philippines, Formosa, China, Iwo Jima, Okinawa and missions over Tokyo. It was over Tokyo that three flyers ganged up on him and he got all three.

Jake got to play some baseball between flights, but not too much. . . . It was on the island of Maui. Jake played ball and got two home runs and a triple, to break up the game. He certainly could put wood against the ball.7
Commander George Earnshaw, the star pitcher for Connie Mack's great Philadelphia World Series teams of 1929–31, was a shipmate on the Yorktown. Several photos of the pair are known to exist, probably used by the navy for publicity purposes, and it is likely that Earnshaw was Rice's anonymous source.
Jake's older brother, Luther A. Jones Jr., was also a pilot and commanded City of Monroe, a B-29, in more than twenty combat missions in the Pacific. The aircraft's bombardier was Hollywood actor Tim Holt.8
Return to baseball
Jones was the only legitimate power threat on the 1946 White Sox team, which finished last in the American League with only 37 home runs. Veteran Hal Trosky opened the season as the starting first baseman, but man- ager Jimmie Dykes soon moved Jones into the lineup, and his first major-league home run on May 3 proved to be the game-winner versus the Athletics. His second, a two-run shot at Comiskey on May 15, countering a Ted Williams homer, was the big blow in a 3–2 victory over the Red Sox. His walk-off double produced a 5–4 victory over Philadelphia on May 22.
Jones had returned unscathed from the Second World War but did not have the same luck on the diamond, where on May 26 he fractured his left wrist and elbow when Detroit's Eddie Lake ran into his outstretched arm. His season was ended. Surgery was required, and The Sporting News reported shortly after the close of the sea- son that he was having trouble straightening out his arm and had resorted to carrying around a bucket of sand several hours a day as a form of physical therapy.9
1947
When manager Ted Lyons went to spring training in Pasadena in 1947, he didn't know who his first baseman would be. He looked at Jones, Trosky, and Joe Kuhel be- fore opening the season with Don Kolloway. Jones saw little playing time in April but had four doubles and three home runs in May for the still-punchless White Sox. Then his bat went silent. Streaky as they come, Jones was capable of carrying the team when his bat was hot, but when it wasn't it could be freezing. The line on Jones was that he didn't show much emotion on the field. One can speculate about emotional scars from the war—or were they emotional callouses? "When you fly through a lot of flak," he once said, "you don't scare easily on a baseball field."
Fenway Park
Jones's swing was tailor-made for Boston's home field, where in 254 at-bats in 1947 he hit .276 with 12 doubles, 3 triples, 14 home runs, and 57 RBIs. In 321 at-bats away from Fenway that year he hit .206 with 9 doubles, 1 triple, 5 home runs, and 39 RBIs. He scored 39 runs in Boston and 26 on the road.10
Three players hit at least 10 home runs at Fenway Park in 1947. Williams had 16, Jones 14, and Doerr 12. The numbers after the Jones–York trade on June 14 were 13 by Jones, 11 by Williams, and 10 by Doerr.11 "Too bad he can't carry the left field wall with him on the road," quipped a writer in the Boston Globe (September 10). "Jones is strictly a pull hitter," according to the Lowell Sun (September 13), which noted that opposing teams had learned to shift against him. "And teams like the Chisox, Yankees, Indians and Tigers shift their infield on him, bunching their men on the left side of second base, just the opposite of the way they play Ted Williams."
Pitcher Dizzy Trout described Jones's go-for-broke approach to hitting. "He misses a couple of curves by a mile and you feel certain you've got him, and then he makes a monkey out of you by blasting the ball out of the park."12
Capable of delivering the big hit, Jones had at least two game-winning at-bats while with Chicago in 1947. The first was a fly ball that produced the deciding run in a 3–2 victory over Washington on May 18. The second was a tenth-inning single that accounted for a 9–8 win over the Yankees on June 9. A base hit by Jones following Ted Williams's triple on July 5 was the difference in Boston's 7–6 win over the Senators. Jones's ninth-inning triple off the Senators' Early Wynn on August 12 resulted in a 2–1 Boston win, and the next day Jones hit back-to-back homers with both Doerr and Sam Mele in a 10–3 victory. Jones drove in all four runs of a 4–1 win over New York on September 1, and his three-run shot on September 9 was the vital hit in a 5–3 win over Detroit. His final home run of the season, coming on September 17, accounted for the first two runs of Joe Dobson's one-hit, 4–0 win over the St. Louis Browns.
Oddities
The Red Sox took both ends of a doubleheader from St. Louis at Fenway Park on July 27. Jones topped a foul ball down the third-base line in the sixth inning of the first game. The ball appeared to be headed foul. Just as Browns third baseman Bob Dillinger was about to pick it up, pitcher Fred Sanford inexplicably threw his glove at it. Despite vehement protests from the Browns, umpire Cal Hubbard awarded Jones a triple, on a 60-foot foul ground ball.13 The reasoning behind this strange decision was that the word foul was missing from the rule pertaining to the situation. Taking note, the Rules Committee later amended the wording. 
Jones was involved in another odd play, in the 2–1 win against the Senators on August 12. The Senators were batting in the fifth with Rick Ferrell on third and Early Wynn on second. Joe Grace hit a sharp grounder to Jones, who stepped on first base to record the second out of the inning. Wynn raced to third only to find Ferrell still standing there. Jones sprinted across the diamond and tagged them both. The umpire signaled that the final out had been recorded, and the Boston first baseman was credited with an unassisted double play—one out recorded at first, the other at third.
1948
Joe McCarthy replaced Cronin as Red Sox skipper shortly after the 1947 season. McCarthy, arguably the most highly regarded manager at the time, was more skeptical than Cronin in his assessment of Jones's base- ball abilities. Jones's 96 RBIs had placed him in a virtual tie, with Tommy Henrich (98) and Joe DiMaggio (97), for second place in that category, but McCarthy was not so impressed. Already two months before spring training, he announced that newly acquired outfielder Stan Spence would be his first baseman in 1948.14
Oscar Fraley of United Press, covering the Red Sox spring camp in Sarasota, wrote:
So Jones sits it out in spring training even though he hit 19 homers last season compared to 16 for Spence and knocked in 96 compared to 73 for the former Senator.

A left-field hitter, Jones is a dangerous batter in the Red Sox home park, and while he may not impress McCarthy, he received a tidy tribute from Cronin last winter when McCarthy was on his shopping spree.

For about that time, Joe DiMaggio bumped into Cronin and, kiddingly, asked the Red Sox manager when Cronin was going to purchase him from the Yankees.

Cronin said the Red Sox might trade Jones for joltin' Joe, which struck DiMag—and a lot of others—some- thing like swapping a Rembrandt for a comic book.

But Cronin pointed out that DiMaggio hit only one more home run last season than Jones and knocked in one more run. Still Jones gets the deep freeze without an explanation as Marse Joe oils the buttons labeled with stars.
Shirley Povich of the Washington Post interviewed McCarthy and asked him about his changes to the infield.
I was talking to one of McCarthy's former Yankees the other day at St. Petersburg, and he had some comment on McCarthy's big decision to shift Johnny Pesky from shortstop to third base, instead of Vernon Stephens. "We thought the Red Sox were going to be tough to beat," said the big Yankee, "but if McCarthy plays 'em that way, we'll lick 'em."

So at Sarasota yesterday I asked McCarthy about that and he wasn't perturbed at all. "I didn't move Pesky be- cause he couldn't play shortstop," he said. "Why don't my friends let me do the worrying? Pesky and Stephens are interchangeable, anyway. If my move is wrong, I'll be the first one to know it."

Anyway, McCarthy is vastly more excited about another development in the Red Sox camp. He's babbling, almost, about the showing of Stan Spence as his first baseman.

The former Washington outfielder who hasn't played more than 50 games at first base in his big league career, is now the sensation of Sarasota and has the first base job all to himself.

McCarthy handed Spence a first baseman's mitt the first day he reported, and now he is ready to open the season with him. In fact, Murrell Jones, the Boston first baseman of last season, has seen so little action in the exhibition games that he is about to ask someone to introduce him to McCarthy so his presence in camp can be noted.15
No position was secure in the Boston infield. McCarthy was covering all of his bases. Projected as the Red Sox first baseman of the future since his signing in 1947, Walt Dropo was sent to the minors on March 29, and McCarthy announced the next day that Jones and Spence would be platooned. Billy Goodman, an out- fielder in the minors, was being groomed for second base in case Doerr's bad back did not improve. Spence was hampered by a leg injury and got off to a slow start, and Jones had blasted a two-run homer in his first start, on April 29. Neither, though, could make a bold enough statement with the stick. By May 8, a writer for the Lowell Sun was observing that "baseball fans are all talking about the strange case of Jake Jones."
This big, curly-haired first sacker has become a real problem. Lately the fellow has looked helpless at the plate. It seems that he couldn't hit mother-in-law with a base fiddle at two paces. Yet, he can stretch like a rubberneck at a burlesque show when it comes to playing first base.

Time and time again Jake's two way stretch puts a girdle to shame as he makes almost impossible double plays. He saves his infielders errors at least twice a game, yet is as lost as a two-year-old in a subway when he gets to the plate.

Jones has become a real problem. Stan Spence opened the season as first base but he isn't half as fancy around the cushion as Jake.
Before long, McCarthy had seen enough. On May 25, with the Red Sox languishing at 12–17, he handed the first baseman's job to Goodman. Spence moved back to the outfield, where he sometimes hit clean-up between Williams and Stephens, and Jones rode the pine, remaining with the club all season but seeing virtually no action in the second half of the season. He received a full portion ($1,191.71) of the team's second-place money and in January of 1949 was released to Louisville in the American Association.
Jones hit .243 with 18 homers and 69 RBIs that year—his last—splitting time between Louisville and San Antonio of the Texas League. After retiring he returned to his hometown, where he owned a 400-acre cotton farm. He also operated a flying service, which consisted mostly of crop-dusting work, until 1980. He was recalled to active duty during the Korean conflict to help train pilots. He married twice and raised five children and two stepchildren. He died in Delhi, Louisiana, on December 13, 2000, at the age of 80. Mary and Christopher Jones described their husband and father as a quiet man who shunned publicity. He wouldn't initiate conversation about the war or his baseball career but would be forthcoming on either topic if asked.
Jones and Ted Williams shared an interest in fishing, flying, and baseball and were great friends. Ted once forgot to return some fishing equipment he had borrowed, and that gave Jones a story he would tell the rest of his life: The greatest hitter in the history of baseball owed him fishing tackle.
DICK THOMPSON, a baseball researcher and historian, was the author of The Ferrell Brothers of Baseball (McFarland, 2005) and more than twenty articles for SABR publications. He was editor of the book Society for American Baseball Research (Turner, 2000). A SABR member since 1979, he lived in Dartmouth, Massachusetts. Thompson died in January 2008.
Editor's note: This article was published posthumously. We were not able to find exact source citations for some of the quotes.
Acknowledgments
I would like to thank Mary Jones, Christopher Jones, Ray Nemec, Bill Deane, Bill Nowlin, and David Vincent for assistance with this article.
Notes
The Sporting News, 7 May 1947.
Ibid., 25 June 1947.
Chicago Daily Tribune, 28 November 1941.
The Sporting News, 23 August 1941.
Bill Nowlin, Ted Williams at War (Boston: Rounder Books, 2007), 45.
MacPherson B. Williams, "I Was Alone in Enemy Territory," Naval History, November 2001. The article originally appeared in the S. Naval Institute Naval History magazine. Williams died in 1990.
Syracuse Herald-American, 8 September 1946.
39th.org.
The Sporting News, 30 October 1946.
As tabulated from Jones's day-by-day logs from the Hall of Fame.
SABR's Tattersall/McConnell Home Run Log, as provided by David Vincent.
Lowell Sun, 13 September 1947.
Boston Globe, 28 July 1947.
The Sporting News, 17 December 1947.
The Washington Post, 30 March 1948.
https://sabr.org/wp-content/uploads/2020/03/research-collection4_350x300.jpg
300
350
admin
/wp-content/uploads/2020/02/sabr_logo.png
admin
2008-03-04 14:51:49
2021-04-05 00:55:05
Ace: The Jake Jones Story