Barney Dreyfuss Buys Pittsburgh
This article was written by Bob Bailey
This article was published in Spring 2019 Baseball Research Journal
---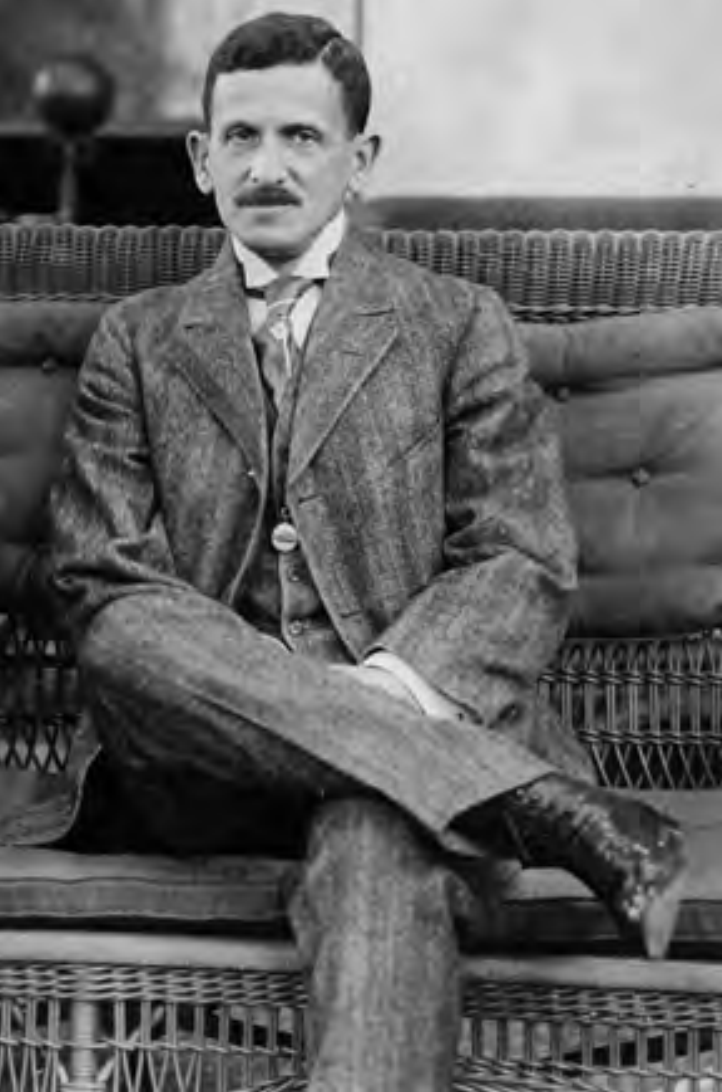 As the story goes, in 1899 Barney Dreyfuss purchased the Pittsburgh National League club, arranged a trade with the team he previously owned, the Louisville Colonels, and spirited away all of Louisville's best players, including Honus Wagner, Fred Clarke, and Rube Waddell. This established the Pirates as one of the dominant National League teams for more than a decade.
Several elements of the story are true. However, the acquisition of the team was much more complicated, as Dreyfuss was a minority stockholder until 1901. Dreyfuss had developed a strategy that included disposing of his stock in the Louisville club and entering into an unusual agreement with the Colonels that gave him complete control of the players under contract and on reserve. His ability to control the final disposition of Louisville stars like Wagner and Clarke had given Dreyfuss the leverage he needed to make a deal for another club. But the deal with Pittsburgh did not initially give Dreyfuss full ownership of the Pirates.
During much of the 1890s the National League struggled. The advent of the 12-club league in 1892, coupled with the economic downturn in the United States in 1893, cut revenues, consigned too many teams to be out of the pennant-chase by July, and, in general, depressed profits in the baseball world.
By 1899, the issue of dropping franchises from the league to return to an eight-team circuit had been discussed for several years.1 Club owners saw this downsizing as the path to profitability, but worried about the cost of cutting out four franchises. When the National League and American Association merged after the 1891 season, four teams were contracted, and the surviving clubs had to finance the payouts to the departing clubs for several seasons.2
Louisville was one of the weaker franchises in the NL. After the Colonels' pennant-winning year of 1890, the team struggled mightily, never finishing higher than ninth in the 12-team league during the 1890s. Their total NL record for the period was 419–683–22, a .380 winning average, and their average finish was 39 games behind the pennant winner.
The club was reputed to be bankrupt in 1895. It needed a loan of $4,000 from the National League to open the season (the loan was repaid in July).3 About this time Dreyfuss, a new investor in the Colonels, joined the Louisville board of directors. A 30-year-old bookkeeper for the Bernheim Bros. Distillery Company in Louisville, Dreyfuss was a cousin of Isaac Bernheim, founder of the company, and had emigrated from Germany in 1883.4
We do not know the level of Dreyfuss's investment in the Louisville club but it was sufficient to earn him a seat on the board.5 He was named board secretary at the close of the 1895 season.6 About the same time Dreyfuss joined the board of directors, the club hired a local newspaper man, Harry Pulliam, to serve as club secretary. By January 1897, Pulliam ascended to the club presidency, with Dreyfuss serving as secretary/treasurer. Dreyfuss and Pulliam became fast friends, which would be central to Dreyfuss's acquisition of Pittsburgh and Pulliam's assuming the presidency of the National League in 1902. In December 1897, Dreyfuss left the Louisville board, pleading the crush of business as a whiskey merchant forced his hand.
Early in 1898, Dreyfuss attempted to acquire enough stock to assume control of the club. He claimed that the Colonels owed him $8,000 for funds he had advanced to keep the team afloat and he wanted full payment in cash or all the treasury stock the club still held, which would have given him full control. Majority owner Thomas Hunt Stuckey offered Dreyfuss an alternate settlement that did not involve any treasury stock, and Dreyfuss accepted. Establishing his claim on the club and receiving less than a full settlement may have given Dreyfuss the idea to leverage the team's debt to him into his control of players' contracts when he sought another franchise.7
Dreyfuss was aware that the NL was looking at reducing the size of the league from 12 clubs to eight and that Louisville would be a prime target for elimination. Perhaps he believed that the NL agreement, which ran until 1902, would protect his investment or lead to a substantial payment for the franchise if the league acted to eliminate teams before 1902. Or he may have seen some potential value in controlling an NL franchise if he were to seek to purchase another club.
In March 1898, the Louisville papers reported that Dreyfuss was interested in buying the St. Louis club. Owner Chris Von der Ahe was mired in financial and legal problems but still sought $95,000, a price Dreyfuss deemed excessive.8 This is the earliest indication that Dreyfuss wanted to stay in the baseball business, regardless of location.
The United States entered the Spanish-American War in April 1898. Although the conflict only lasted a few months, the war depressed baseball attendance and curtailed revenues.9 Speculation about contraction and Louisville's reported loss of $13,000 in 1898 led G. A. Van Der Beck of Detroit to make a run at acquiring the Colonels. The papers were full of stories about the negotiations. There are notes that Louisville carried a debt of over $30,000 and that the owners were seeking $50,000 for the club. At the same time, Van Der Beck was negotiating to buy the Cleveland club, another candidate for elimination. It was said Van Der Beck was never serious about purchasing Louisville and used the club as a tool to improve his position in the Cleveland negotiations.10 In the end, Van Der Beck was not successful in either negotiation.
Although Dreyfuss was on and off the Louisville board several times at his own request, he often represented the club at league business meetings.11 He represented Louisville at the National League annual meeting in December 1898. He appeared to be more convinced than ever that Louisville would not be part of the league by 1900, and there were reports Louisville was receiving offers to sell players to teams like Philadelphia, Chicago, and New York.12 The Louisville directors, however, believed they could navigate through the coming storm and announced they were keeping the club in Louisville and trying to sell stock to raise capital. But the sale raised only a few thousand dollars in subscriptions and was canceled in February.13
We can speculate that Dreyfuss viewed the actions of the Louisville board as ineffective as he resumed the club presidency in mid-February.14 He had been the de-facto president, dealing with player contracts and league activities, since the end of the 1898 season. He announced that that club was no longer for sale and began working in earnest to prepare for the 1899 season.15 He signed several players and made plans with the owners of Eclipse Park, who were also members of the team's board of directors, to upgrade the Colonels' home field.16
Dreyfuss was blindsided at the National League meeting in late March when the league approved the 1899 schedule. It removed 11 Sunday home games in Louisville that had been on the earlier draft schedule. Dreyfuss was furious. Suddenly, Louisville's schedule was littered with Monday or Friday doubleheaders. Sunday games were the lifeblood of many teams. Dreyfuss speculated about the animus displayed by Jim Hart of Chicago, John Brush of Cincinnati, and Frank Robison of Cleveland since he had opposed their effort to give Cleveland control of the St. Louis franchise. He was probably right, but some sportswriters speculated that this also may have been an effort to undermine Louisville so that the Colonels might voluntarily withdraw from the league.17
We need to remember that this was the era of syndicate baseball ownership, meaning owners could have investments in multiple franchises in the same league. Today, baseball rules and antitrust legislation prevent such a situation on the same scale, but in the late 1890s Baltimore and Brooklyn had interlocking directorates and common ownership and Cleveland's Robison brothers controlled both the Cleveland and St. Louis franchises.18
Through April, Dreyfuss battled with Hart and Brush to restore the Sunday dates. In the end, he recovered most of the Sunday games, but it had to have been clear to Dreyfuss that the future of the Colonels in the National League was dim.19 The team did poorly in the early going, and at the end of June they were in 10th place, 23 games out. They climbed to ninth place in July, 21 games behind Brooklyn, but troubles continued to mount. During a severe electrical storm on August 12, the Colonels' ballpark burned to the ground. The club was forced to play its games on the road, which did not help its financial position. Louisville played well in the second half, ending with a 75–77 record, still 28 games behind pennant-winning Brooklyn.
Louisville may have been a bereft franchise in the standings, but its roster contained assets coveted by other clubs. The Louisville outfield boasted two future Hall of Famers. Player/manager Clarke patrolled left field while Wagner often played in right when he wasn't covering third base. Clarke had joined the team in 1894 from the Savannah club. His manager and teammate was John McCloskey, a well-traveled Louisville native who undoubtedly told Dreyfuss and Pulliam about the outfielder. By 1897, Clarke was the Colonels' manager. He was an average fielder but he batted .334 as a Colonel. Wagner was acquired from Paterson in the Atlantic League in 1897 after being scouted by Pulliam, Louisville's president.20 Wagner batted .322 for Louisville and showed good power and speed.
Others on the Louisville team were also sought by other teams. Tommy Leach and Claude Ritchey covered the left side of the infield and batted around .300 most seasons. Pitcher Deacon Phillippe won 21 games in 1899, his first season in the majors, and Bert Cunningham was a reliable starter coming off a 28-win season in 1898. Late in the season, Louisville reacquired Waddell, who had a fastball that would ultimately take him to the Hall of Fame, though in Louisville he was just a package of potential.
With a roster like that, why could the Colonels never break into pennant contention? The local owners never fully capitalized the club to compete and rarely had any management with much baseball experience. If money and baseball business acumen were the keys to success, Louisville was 0-for-2. Since joining the National League in 1892, the Colonels had been consistent in getting off to poor starts. Except for 1897, they were never over .500 through May. But in 1898 and 1899 they played better than .600 ball the last two months of the season (September and October). These strong finishes may have given Dreyfuss hope that if he could keep the core of players together, he might be able to fashion a winning club.
But with the end of the 1899 season, Dreyfuss had several problems to solve. He had to figure a way to use the coming elimination of the Louisville franchise to his advantage and he needed to discover a way to leverage the Louisville player assets. Dreyfuss devised a strategy to give himself control of the Louisville players and began a search for a new franchise.
Over the prior year Dreyfuss had assumed the presidency of the Colonels at least twice and now, in early 1899, he again relinquished that position. Pulliam became president, briefly, but Dreyfuss retained an officer position as vice president and treasurer. This kept him on the club's board and gave him some control over finances.21 Why Dreyfuss ceased being club president so many times is not known. But in a family history written by Dreyfuss's cousin, Isaac Bernheim, he reports that "upon the urgent advice of physicians, he voluntarily relinquished his position and disposed of his interest in the firm [Bernheim Bros. Distilling Co.] to take up an occupation less confining."22 It is not clear what illness caused Dreyfuss to leave the family business but he focused his future efforts entirely on staying in the baseball business.
Dreyfuss later reported that on October 31, 1899, he sold his stock in the Louisville club and severed his connections with the team. Also on that date, Dreyfuss and the Louisville club came to an agreement dealing with control of the Louisville players' contracts and reserve rights, which had been established in the reserve rule in 1879. Teams retained sole negotiating rights for a player's services even after a contract expired. A document discovered in the Dreyfuss file at the National Baseball Library details an option Dreyfuss purchased from the Louisville club on the day he divested of his stock.23
The option gave Dreyfuss a 60-day window in which he would have the right to direct the club to "sell, assign and transfer to [Dreyfuss] . . . each and all of the contracts of whatever kind it has with base ball players, including all its rights of whatever kind to reserve for its use the services of base ball players."24 Dreyfuss now controlled how and where the Louisville club could trade, sell, or release any of the players named in the option. He had the ability to move Louisville players to any team he might acquire. The option's cost to Dreyfuss was only $50, but if he exercised it he further agreed to pay off $25,000 of debt the Louisville club owed. A little over $20,000 was to pay off bank loans that were due and $4,750 was for personal loans the club owed. Of that amount, $1,750 was owed to Dreyfuss himself.25
The document gave Dreyfuss control of Fred Clarke, Honus Wagner, Charlie Dexter, Dummy Hoy, Fred Ketchum, Mike Kelley, Claude Ritchey, Billy Clingman, Tommy Leach, Chief Zimmer, Tacks Latimer, Tom Messitt, Bert Cunningham, Deacon Phillippe, Rube Waddell, Walt Woods, Harry Wilhelm, Pete Dowling, Bill Magee, and Patsy Flaherty.
Louisville clearly needed cash anywhere it could find it. If Dreyfuss exercised his option, the club would be able to cover a large portion of its debt. But the loans listed on the option document did not cover any amounts the club had incurred during operations in 1899, nor obligations to smaller merchants in Louisville. Paying off the banks, however, would give the club some wiggle room in dealing with any 1899 deficit.
As Dreyfuss searched for a National League ballclub to buy, the option agreement protected him from having Louisville sell any player out from under him. There had been inquiries over the past several years from a number of clubs about purchasing a number of Louisville players, but no club seemed to be ripe for purchase.26 As Dreyfuss surveyed the baseball landscape he focused on Pittsburgh as his primary target.
The controlling partner of the Pirates franchise was W. W. Kerr, the son of a physician and former Pittsburg mayor. His main occupation was as a bookkeeper and clerk at Arbuckle & Co., a coffee roasting firm that later merged with Maxwell House. In Pittsburg City Directories Kerr is consistently listed as a clerk but he probably occupied a more prominent role, as his sister was married to the owner.
Kerr got involved with baseball in 1890 and ultimately became the controlling partner of the Pirates with Philip Auten of Chicago. Through the 1890s, the club was a middle-of-the-pack team and there were rumblings that Kerr might be looking to sell. In September 1899, Kerr had been quoted as saying, "If I wasn't in base ball you can bet that I wouldn't go in it under the present conditions."27 With his full control of the Louisville players, Dreyfuss offered $70,000 for full ownership of the Pittsburgh franchise. In early November 1899, the sporting press reported that the deal was done.28 But by November 11, it was dead. Now Kerr only wanted to sell a minority share of the Pirates and retain a controlling interest. This was contrary to a recent Sporting Life report that Kerr desired to be rid of the day-to-day responsibilities of club presidency.29 He may have sensed that adding players like Wagner, Clarke, and Phillippe would move the Pirates into pennant contention. But Dreyfuss was looking for a deal that would include no partners, so he declined.30 Dreyfuss had talks with Jim Hart of Chicago and John Brush of Cincinnati about buying them out, but they were only interested in acquiring some of the Louisville players.31
Kerr soon decided to take another opportunity to secure the Louisville players and he approached Dreyfuss in early December with an offer to sell just under half of the outstanding stock in the Pittsburgh club to Dreyfuss, who having no other candidates for a baseball acquisition, agreed..32 It was actually a two-part deal. In the first transaction, Louisville assigned the rights to all of its reserved players to Pittsburgh in exchange for Dreyfuss's payment of $25,000 (per the October 31 agreement). The Pirates, in turn, gave Dreyfuss 150 shares of stock in the club for his part in delivering the players to Pittsburgh. In the second agreement, Dreyfuss paid the Pirates $21,330 for an additional 323 shares of stock. In the end, Dreyfuss ended up paying about $98 per share for 473 shares in the Pittsburgh club, estimated at about 47 percent of the outstanding stock.
So for $46,330 Dreyfuss obtained just under a half interest in the Pirates and allowed the Colonels to retire the bulk of their debt. Pittsburgh got a roster that would be a powerhouse for over a decade and Dreyfuss got to stay in baseball. Several weeks later, at the annual meeting of the Pittsburgh club, the sale was completed and Dreyfuss was elected president.33 He understood that he was not purchasing a controlling interest, stating upon the announcement of the deal, "I will not have control. I am a partner."34
As the clubs were closing the deal it apparently became clear that the parties had forgotten something. By releasing all its reserved players to Pittsburgh, Louisville no longer had a team. The franchise owned no players. This appears to be the motivation for structuring the various deals as a trade: The Pirates tossed four players back to the Colonels. While Pittsburgh gained the rights to all of Louisville's former players, it sent infielders George Fox, Art Madison, and John O'Brien, and 25-year-old rookie pitcher Jack Chesbro to Louisville. Except for Chesbro, none ever again appeared in the major leagues. Chesbro would develop into a Hall of Fame pitcher with five 20-win seasons, but in 1899 he was just a throw-in.
About a month after the deal, National League president Nick Young notified the Louisville club that according to NL records, the team had no players. This may have been an effort to push Louisville out of the league quickly and have one fewer team to compensate, but Pulliam would have none of it. He told the Louisville newspapers that there was a side arrangement with Pittsburgh that some of the excess players the Pirates received would be returned to Louisville before the season started. The Colonels also drafted several players from the Western League, Interstate League, and New York State League. While there is no evidence that Louisville ever signed these players, the club could make an argument that it controlled at least 10 players.35
In the end, Louisville kept up appearances sufficiently to receive a $10,000 payment from the National League to fold the franchise. In March 1900, the NL also paid Cleveland $25,000, Baltimore $30,000, and Washington $46,500 to exit from the league. Louisville's lower payment reflects the fact that the team did not own its ballpark, and that the players under the club's control didn't impress anyone. Louisville assigned Jack Chesbro's contract back to Pittsburgh. 36
Before the start of the 1900 season, Dreyfuss brought in Pulliam to serve as the Pittsburgh club's secretary.37 Pulliam replaced Frank Balliet, co-owner Phil Auten's nephew, who had held the position for several seasons.38 The Pirates made a major jump in 1900, climbing to second place in the standings and earning a reported $40,000 profit.39 This was quite a contrast to just a year before, when Kerr had been quoted in Sporting Life saying that the Pirates would struggle to turn a profit in 1899.40
But all was not well with senior management. Kerr and Auten, although majority stockholders, had deferred to Dreyfuss, the largest single shareholder, as president when he brought Pulliam from Louisville. The Kerr-Auten contingent now felt it could reestablish its authority and reinstate Balliet.
Throughout November and December 1900, Kerr had released a series of comments to the press that Pulliam was leaving the Pittsburgh club to join the Chicago organization. He never stated it as fact, just as his "understanding." He also reported that Pulliam had already resigned from his position with the Pirates.41
These press reports were merely a prelude to the Pittsburgh club's annual meeting in Jersey City on December 11, 1900. During that meeting, Kerr and Auten declined to reelect Pulliam as secretary, though they did not formally propose another candidate.42 The meeting was adjourned without taking any other actions. Before the end of December, stories were making the rounds that Dreyfuss was about to be dumped as president at a director's meeting on January 12. Kerr was quoted saying that Dreyfuss "has been a little bit out of line lately."43
Kerr had liked being in charge of the club before the coming of Dreyfuss, but he was never able to develop a competitive team. In the five seasons before Dreyfuss arrived with a passel of Louisville players, Pittsburgh never finished above sixth place, finishing an average of 25 games out of first. Kerr had a quirk of not wanting to remain at a game if the Pirates were losing.44 Now that they were one of the stronger National League teams, he was ready to reassume the leadership position. Kerr stated several times during this internal battle that others could have done what Dreyfuss did in elevating the Pirates to contender status and making the club a substantial profit.45
The January 12, 1901, meeting was a disappointment to Kerr and Auten. Dreyfuss, as president and presiding officer, refused to recognize any motions for business to be transacted. He agreed with the lawyer he had retained that the meeting notice had been legally defective, so no business could be completed. The business to be completed was Dreyfuss's ouster.46 Kerr and Auten sued in New Jersey court (the Pittsburgh club was incorporated in New Jersey) to force Dreyfuss to call a meeting and transact business. Club attorney Norman Rowe attempted to get a single New Jersey Supreme Court judge to issue the order to force a meeting and was rebuffed. He was told to take the case before the full state Supreme Court in Trenton.47
Taking the battle to Trenton would cost the Kerr faction at least another month. Even if it successfully raised the issue before the court, Dreyfuss would have the opportunity to respond, take depositions, prepare his case, and generally take up a good bit of time. The legal maneuvering would probably last into the fall.48 Kerr apparently had no stomach for a drawn-out fight and within two weeks Dreyfuss had secured Kerr's option to purchase the majority holdings of Kerr and Auten. There was also a rumor floating around that the American League was about to place a new team in Pittsburgh, and the Kerr-Auten faction may have feared sharing the city with another team.49
By late February, Dreyfuss exercised his option, acquiring the majority holdings of Kerr and Auten along with the 35 shares held by John Tener and his brother, which had been acquired around 1890. Dreyfuss paid Kerr and Auten a reported $66,150 to become the sole owner of the Pirates. Adding up the $21,330 Dreyfuss paid in 1899, the $66,150 he paid for the remaining outstanding stock, and his $25,000 payment to Louisville for control of the club's player contracts, Dreyfuss acquired the Pittsburgh club for $112,480.50
It is not entirely clear what Kerr's motivation was for giving up the fight. The potential of a protracted legal battle lasting into the latter part of the year may have been a factor. And the coming expiration of the 1892 National League-American Association pact in the fall may have caused him to wonder if his stock's value might fall in such an uncertain market.
Whatever his reasons, Kerr was now out of baseball. At the end of 1902, Pulliam was elected president of the National League. Dreyfuss would own the Pirates until his death in 1932. During the next 30 years, the Pirates won six pennants and two World Series, and they finished second in the National League seven times. Dreyfuss was at the center of the rapprochement of the National and American leagues in 1903 and was a key organizer of the first AL-NL World Series that year. In 1909, he built Forbes Field, considered a massive project at the time, and was involved in the Federal League War, the investigation of the 1919 Black Sox Scandal, and the move to install Kenesaw Mountain Landis as baseball commissioner. His baseball management career was celebrated in 2008 with his induction into the National Baseball Hall of Fame. 
BOB BAILEY has been a SABR member since 1982. He has contributed over twenty articles to the "Baseball Research Journal," "The National Pastime," and other SABR publications. He is currently the Vice Chairman of the Nineteenth Century Committee and editor of the Committee's newsletter, Nineteenth Century Notes. He lives in Gainesville, Florida.
Notes
Courier-Journal (Louisville), June 10, 1895; February 24, 1898; December 14, 1898; The Sporting News, Dec 31, 1898; "Baseball: League-Association," New York Clipper, November 9, 1895; "Louisville Not to be Dislodged," Sporting Life, July 13, 1895; "Hub Happenings," Sporting Life, December 24, 1898; John B. Foster, "The Big Team Shift," Sporting Life, December 24, 1898; John J. Saunders, "Louisville Lines," Sporting Life, December 31, 1898; "Editor 'Sporting Life,' Which Way Out?" Sporting Life, November 12, 1898.
Bob Bailey, "The Forgotten War: AA-NL 1891," The National Pastime #19 (1999); "Baseball: A Twelve Club League," New York Clipper, December 26, 1891.
Courier-Journal, March 5, 1895; July 29, 1895.
Jeff Youngblood, The Early Life and Times of Barney Dreyfuss, unpublished monograph, 2002, Barney Dreyfuss File, Baseball Hall of Fame.
Courier-Journal, March 18, 1895.
Courier-Journal, November 11, 1895; December 27, 1895.
Courier-Journal, February 1, 1898.
Courier-Journal, March 1, 1898.
Courier-Journal, June 16, 1898; Elmer. E. Bates, "Bates Budget," Sporting Life, August 27, 1898.
Courier-Journal, December 1, 1898; December 2, 1898; December 3, 1898; December 4, 1898; December 5, 1898; December 6, 1898; December 15, 1898; December 27, 1898.
Courier-Journal, February 17, 1899.
Courier-Journal, January 1, 1899.
Courier-Journal, February 1, 1899.
Courier-Journal, February 17, 1899.
Courier-Journal, February 28, 1899.
Courier-Journal, March 9, 1899; March 10, 1899; March 19, 1899.
Courier-Journal, March 27, 1899.
Bill Lamb, "John Day," SABR BioProject, https://sabr.org/bioproj/person/c281a493; David Quentin Voigt, American Baseball: From the Gentleman's Sport to the Commissioner System (University Park, PA: Pennsylvania State University Press, 1983), 166; Harold Seymour and Dorothy Seymour Mills, Baseball: The Early Years (New York: Oxford University Press), 1960, 238.
Courier-Journal, April 11, 1899; April 12, 1899; April 13, 1899; John J. Saunders, "Mad Louisville," Sporting Life, April 8, 1899.
Courier-Journal, Jun 3, 1897; June 5, 1897; July 16, 1897.
"Pulliam Pulled," Sporting Life, February 25, 1899; John J. Saunders, "Saunders' Story," Sporting Life, February 25, 1899.
Isaac Wolf Bernheim The Story of the Bernheim Family (Louisville, KY: John P. Morton & Co., 1910), 65.
Dreyfuss-Benswanger Papers 1886–1971, Baseball Hall of Fame, BA MSS 186.
Option document in Dreyfuss-Benswanger Papers.
Agreement dated October 31, 1899 between the Louisville Base Ball Club and Barney Dreyfuss, Dreyfuss-Benswanger Papers.
"That Big Deal," The Sporting News, February 5, 1898.
Circle, "Pittsburg Points," Sporting Life, September 23, 1899.
"Dreyfuss Has It," Sporting Life, November 4, 1899.
Circle, "Pittsburg Points," Sporting Life, November 25, 1899.
"Dreyfus Done," Sporting Life, November 11, 1899.
"Best Players of Louisville to Come Here," Pittsburg Dispatch, December 9, 1899; "Caught on the Fly," The Sporting News, December 16, 1899; "News and Comment," Sporting Life, December 16, 1899.
"Up to Dreyfuss," Sporting Life, December 9, 1899; Pittsburg-Louisville-Dreyfuss Sale Documents Dated December 5, 1899 in Dreyfuss-Benswanger Papers.
Circle, "Pittsburg Points," Sporting Life, January 6, 1899; "Dreyfus' Delight," Sporting Life, January 13, 1900.
Circle, "Proud Pittsburg," Sporting Life, December 16, 1899.
"Circuit Reduction," Sporting Life, March 17, 1900.
John J. Saunders, "Louisville Roused," Sporting Life, January 6, 1900.
Circle, "Pittsburg Points," Sporting Life, February 24, 1900; "News and Comments," Sporting Life, March 17, 1900.
Circle, "Pittsburg Points," Sporting Life, December 23, 1899.
Francis C. Richter, "Dreyfuss Dumped," Sporting Life, December 29, 1900.
"News and Comment," Sporting Life, September 2, 1899.
R. Cratty, "Doyle Is Wanted," Sporting Life, November 24, 1900; A.R. Cratty, "The Annual Meet," Sporting Life, December 8, 1900; A.R. Cratty, "Pittsburg Points," Sporting Life, December 22, 1900.
R. Cratty, "Pittsburg Points," Sporting Life, December 22, 1900.
Richter, "Dreyfuss Dumped."
Circle, "Pittsburg Points," Sporting Life, May 27, 1899; "News and Comment," Sporting Life, November 18, 1899.
R. Cratty, "Angry Owners," Sporting Life, December 29, 1900.
Francis C. Richter, "Doughty Dreyfuss," Sporting Life, January 26, 1901; A.R. Cratty, "Pittsburg Points," January 26, 1901; "Dreyfuss' Deed," Sporting Life, January 19, 1901; A.R. Cratty, "Pittsburg Points," Sporting Life, January 19, 1901.
"Kerr Hopeful," Sporting Life, January 19, 1901; "Dreyfuss' Deed," Sporting Life, January 19, 1901; A.R. Cratty, "Pittsburg Points," Sporting Life, January 19, 1901; Richter, "Doughty Dreyfuss."
Richter.
"Facts About the Deal," The Sporting News, March 2, 1901.
Francis C. Richter, "Dreyfuss Wins Out," Sporting Life, February 23, 1901.
https://sabr.org/wp-content/uploads/2020/03/research-collection4_350x300.jpg
300
350
admin
/wp-content/uploads/2020/02/sabr_logo.png
admin
2019-04-09 12:20:42
2021-04-07 19:27:13
Barney Dreyfuss Buys Pittsburgh