Editor's Note: Spring 2023 Baseball Research Journal
This article was written by Cecilia Tan
This article was published in Spring 2023 Baseball Research Journal
---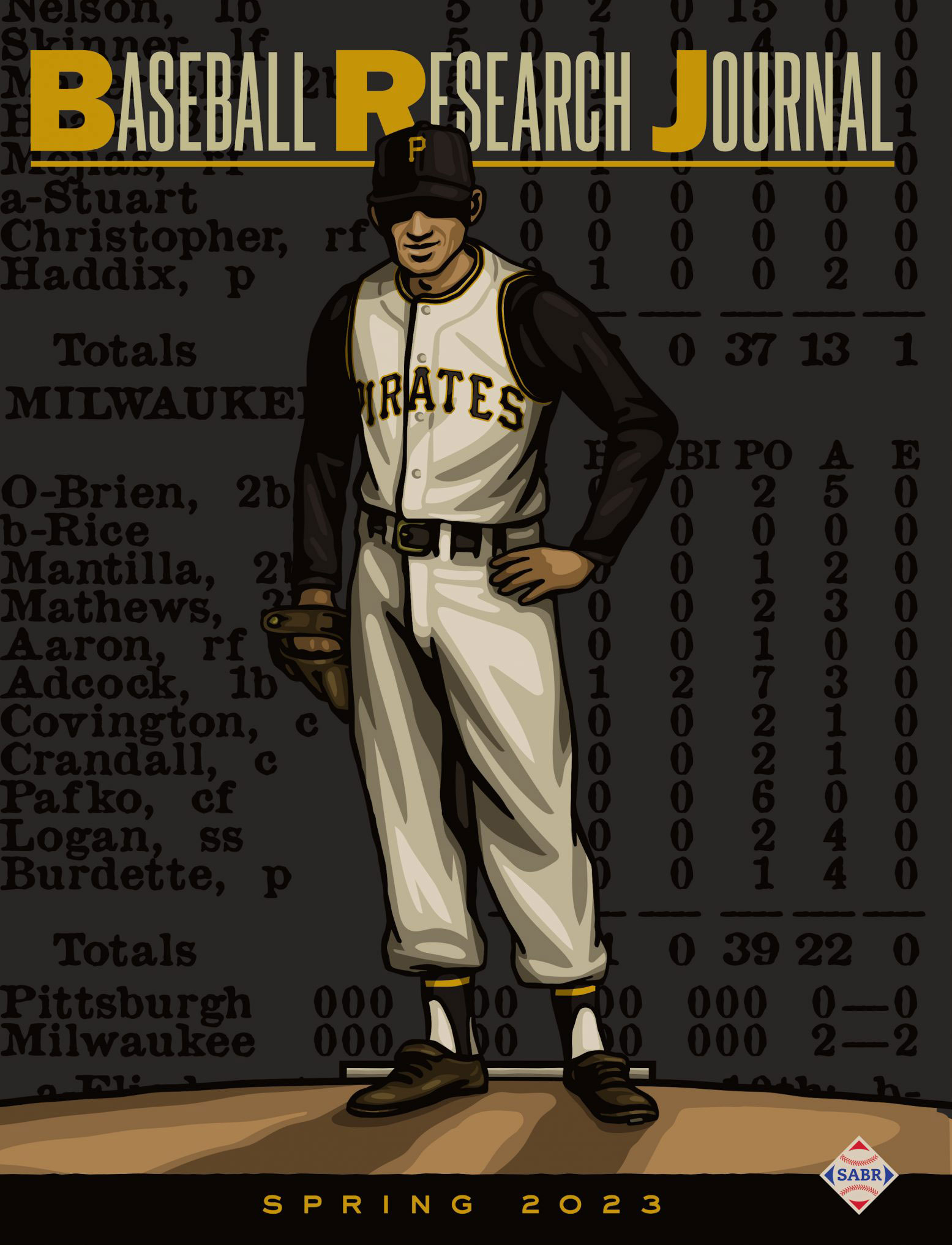 I think one of the things that intrigues us endlessly about baseball is how it lays bare the difference between our expectations and what actually happens. The tension between what we hope for (or pessimistically expect) and what actually occurs drives our interest like a coiled spring. Everyone "knows" that when Bobby Witt Jr. gets on base there's a high likelihood he'll try to steal, and that knowledge sharpens our attention and heightens the feeling of anticipation. How you feel about whether he succeeds or not is, of course, dependent on your rooting interest, and ultimately eliciting those feelings is the purpose of spectator sports (and other entertainment). Sports make us feel stuff, and if they didn't, we literally "wouldn't care."
But to get back to the gap between expectation and reality. Sometimes we're pleased when things go as expected because it ratifies our worldview—Aaron Judge hit a home run—and at least some of sabermetrics is about building a worldview that conforms to reality, about understanding what's actually happening in the game so we can set our expectations of what to predict. That's true whether we're employed by a team to project a prospect's ceiling or a fan in the stands trying to decide whether we're emotionally "all in" on our team this year.
The paradox in baseball, though, is that although we feel satisfied when our predictions come true, the most notable, most memorable, and most delightful and/or heartbreaking things that happen on the field are often the ones where expectations were completely defied—Bucky Dent hit a home run. Or Mariano Rivera blew a save. Or a team went from worst to first. We're drawn to tales of the strange and unusual.
The first section of articles in this issue of the BRJ is all about the unexpected. These include unusual circumstances (players on strike, or out with COVID, leading to extraordinary measures to play games as scheduled), unusual outcomes (coming out of the bullpen and inducing a triple play on the first batter faced), or both (pitchers giving up zero hits not being credited with "no hitters" because of unusual circumstances).
But our interest in the unusual is not at odds with the desire to understand the usual: they are mutual pursuits. Only by knowing what is usual can we experience surprise. This magnetic tension also drives our interest in history, as we reflect on how different things look from a distance, on the contrast between the world we know and expect in the present and the status quo in past eras or in other lives. In that spirit I find our explorations of 19th century baseball to be fascinating, but that also leaves room for some unexpected inclusions, like this issue's special feature, an excerpt from Paula Kurman's forthcoming memoir about life as Jim Bouton's wife.
Ultimately, any issue of the BRJ should serve as a workout for the expectation engine in our brains. Learning new things, challenging our expectations and adapting to new data, is how our intellect remains as flexible as a shortstop and as expansive as Coors Field. Enjoy.
— Cecilia M. Tan
SABR Publications Director
Related links:
https://sabr.org/wp-content/uploads/2023/05/brj-2023sp-000021.jpg
2033
1555
sabr
/wp-content/uploads/2020/02/sabr_logo.png
sabr
2023-05-24 22:02:20
2023-05-25 16:35:30
Editor's Note: Spring 2023 Baseball Research Journal