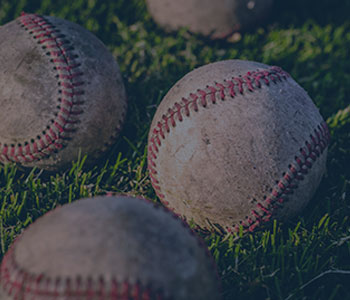 Henry Chadwick Award: Bill James
This article was written by Don Zminda
This article was published in Summer 2010 Baseball Research Journal
---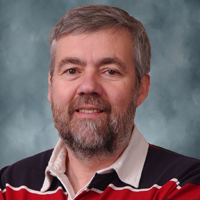 From his self-published "Abstracts" to his work with the Boston Red Sox, James has revolutionized baseball analysis. In 1977, the year BILL JAMES (b. 1949) launched his first book, the Baseball Abstract, what we now call "analytical baseball stats" were a hidden world, the data the private province of a few team employees like Allan Roth and the guys from the Elias Sports Bureau. Hardcore fans were aware that Steve Carlton was tough on left-handed hitters and that playing at Fenway Park gave a boost to Jim Rice's stats, but what did the numbers say? None of us really knew.
Bill James changed all that. The first Abstracts were self-published and fairly simple in scope, listing things like player performance by month and stolen bases allowed in pitchers' starts—things that James could get by poring through box scores. There wasn't much written analysis, either. But the numbers were eye-opening nonetheless, and they quickly became more sophisticated. The 1979 Abstract featured a two-part article analyzing whether Rice or Ron Guidry deserved the 1978 American League Most Valuable Player Award, utilizing James's new runs-created formula. This was revolutionary stuff, and fans were beginning to notice. By 1982 the Abstract had a national publisher and a boatload of analytical tools like Offensive Won–Lost Performance, Defensive Efficiency Record, and The Favorite Toy. It had a growing cult of followers as well. 
James was just getting warmed up. In 1984, frustrated that the teams and Elias wouldn't provide situational stats like left–right splits and batting with runners in scoring position, he created Project Scoresheet, a network of volunteers dedicated to collecting play-by-play data for every major-league game. Project Scoresheet became the prototype for other numbers-gathering networks like STATS, Inc., The Baseball Workshop, Baseball Information Systems, Retrosheet, and many others. The growth of these networks paralleled the growth of the personal computer, the perfect tool for parsing large amounts of baseball data. And while the men who ran major-league franchises laughed at the amateurs at first, anyone who was paying attention soon began to realize that a lot of these numbers crunchers had important things to say. 
No one had more to say than Bill James, and few people said it better. The beauty of his work was he was never just a "numbers guy"—he was a brilliant writer whose work was a joy to read. He loved the game and its history; along with rating the best players in history with his usual insight, the massive Bill James Historical Abstract delved into such areas as ugliest players and guys with the strangest batting stances. This wasn't just numbers; this was fun. He wasn't afraid to ruffle a few feathers, either. Consider the 1991 edition of The Baseball Book (the successor to James's Abstracts), in which—in the course of a few pages— James took on a renowned historian, David Halberstam, in an article entitled "Summer of '49 . . . or Was That '50?" and, in "Jerome Holtzman Has a Cow," a legendary baseball scribe. Not exactly Mr. Tact, but what James had to say invariably made sense. 
As for the "baseball insiders" who dismissed James and the work he termed "sabermetrics," they slowly moved on, and often their replacements were numbers-oriented people who were influenced by Bill James. And in the final, most delicious irony, James himself in November 2002 accepted a position, as special advisor for baseball operations, with the Boston Red Sox. Two years later, the Sox were winning their first World Series since 1918. 
Sabermetrics — and Bill James — had helped kill The Curse.
https://sabr.org/wp-content/uploads/2020/03/research-collection4_350x300.jpg
300
350
admin
/wp-content/uploads/2020/02/sabr_logo.png
admin
2011-02-03 11:16:33
2021-03-02 11:20:33
Henry Chadwick Award: Bill James