Henry Chadwick Award: John Dewan
This article was written by Sean Forman
This article was published in Spring 2016 Baseball Research Journal
---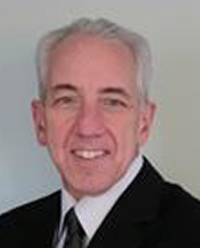 JOHN DEWAN has spent his career bringing sports statistics to baseball fans and analysts starving for information. Growing up on the South Side of Chicago, Dewan developed his interest in baseball and statistics while listening to White Sox games on the radio with his father and playing Strat-O-Matic with friends on his front steps. Dewan grew up playing various Chicagoland bat-and-ball games—baseball on concrete diamonds, 16-inch slow pitch, "Fast Pitching" and "Kick Baseball"—and attending White Sox games at Comiskey Park. "We never missed a bat-day doubleheader, Dewan says. "It was the main source of my baseball equipment growing up." Dewan remains a Sox fan and says Paul Konerko's Game Two grand slam in the 2005 World Series is the greatest single sporting moment he's experienced.
Dewan attended Loyola University, where he majored in Mathematics and Computer Science … and also met his future wife, Sue. He settled into a career as an actuary and continued to enjoy baseball, but not really considering it more than a hobby. But then a co-worker gave Dewan a Bill James Baseball Abstract in the early 1980s, and everything changed. "Bill James was doing baseball analytics with baseball statistics in the same way that I was doing insurance analytics with insurance statistics," Dewan recalled. "That was the turning point of my career. I knew that I could have much more fun working with baseball numbers than I could working with insurance numbers." A few years later, when Bill James announced the creation of Project Scoresheet, Dewan called directory assistance in Lawrence, Kansas, to get James's number; within a month, he was writing data-collection software, and within a year he was the Executive Director of Project Scoresheet.
Soon after, Dewan met Dick Cramer, a fellow programming sabermetrician. Cramer, a 2015 Chadwick Honoree, had co-founded STATS, Inc., which was the first company that provided advanced, play-by-play-based data to Major League Baseball teams. Dewan and Cramer re-launched STATS with Dewan as CEO, and STATS LLC rode the beginning of the personal computing and Internet age to become the leading producer of real-time and advanced statistics for American sports (and perhaps worldwide). STATS data powered new, exotic box-score presentations and provided detailed pitch-by-pitch accounts of every event on the field, which created new ways to study in-game strategy or other nuances of the game.
Dewan and his fellow owners sold STATS to Fox Sports in 2000 and, following a brief stint with Fox and the expiration of his non-compete agreement, Dewan co-founded Baseball Info Solutions, for which he now serves as CEO. BIS has pioneered the collection of defensive data and provides data to both MLB franchises and media outlets.
Dewan has always been interested in measuring player fielding, dating back to his time playing Strat-O-Matic as a child. "At STATS, we had better data. We had zones that we recorded for where each batted ball was hit. We developed Zone Ratings, and…published these analytics in the annual Baseball Scoreboard." For Dewan, fielding is a never-quite-solved problem with more and more aspects worthy of study. "One of the keys [to measuring fielding] is tracking more and more data elements that enable you to look at all these [aspects of fielding]. We are constantly adding more elements to track at BIS."
John's wife Sue was an early employee at STATS. "Her work as the head of the IT department for STATS in the early days of the company led to all the later success that our technology enabled us to accomplish," Dewan says. The two of them now live on the North Side of Chicago. They share a love of Olympic Sports, having attended five Olympiads together, and continue to root for the White Sox. In January 2000, they founded the Dewan Foundation to support mission work in Central America and Africa, and have taken more than fifteen mission trips themselves.
To learn more about the Henry Chadwick Award, click here.
https://sabr.org/wp-content/uploads/2020/03/research-collection4_350x300.jpg
300
350
admin
/wp-content/uploads/2020/02/sabr_logo.png
admin
2016-03-31 19:11:35
2021-03-02 11:03:56
Henry Chadwick Award: John Dewan