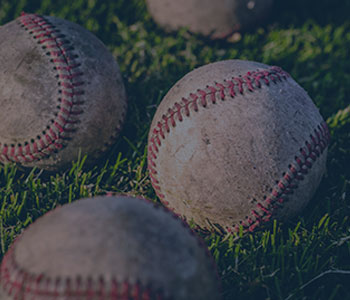 Integration of Baseball After World War II
This article was written by Merl F. Kleinknecht
This article was published in 1983 Baseball Research Journal
---
More than 35 years have passed since the re-introduction of Negro players into Organized Baseball after World War II. Before discussing how slow/fast that integration process was, let us backtrack several decades to the 19th century for a brief mention of blacks in that period.
There were only two recognized blacks who played in the majors prior to 1900. They were the Walker brothers, Moses and Welday, both of whom played for Toledo in the American Association in 1884. There also were stated opinions at the time that Vincent Nava, who played  1882-86 with Providence and Baltimore, and George Treadway, who played 1893-96 with Baltimore, Brooklyn and Louisville, were colored, but that is still speculative.
There were more than 60 black players in the minors, starting in 1878 when Bud Fowler pitched briefly for the Live Oaks of Lynn in the International Association, and winding up in 1899 when Canadian Bill Galloway played, also briefly, for Woodstock in the Canadian League. Blacks did not play in the minors between 1899 and 1946 except for the isolated case of Jim Claxton, who was passed off as an Indian and pitched two games for Oakland of the Pacific Coast League in 1916 (see 1979 Baseball Research Journal, pp. 3 1-35). There also was the possibility that some Latin players of the period were part Negro. One example was Ramon Herrera, who spent several years in the Negro National League before playing infield for the Boston Red Sox in 1925-26.
Much publicity has been given to Branch Rickey's signing of Jackie Robinson in October 1945, and that story is well known. But what about the other early signings, not only for the majors but for the farm systems? In these moves the Brooklyn Dodgers were way out in front. After Robinson was signed to play for Montreal in the International League, the Dodgers followed up by signing returned serviceman John Wright in February 1946. He was 27, a righthanded hurler who had performed for the Newark Eagles, Pittsburgh Crawfords and Homestead Grays. He and Robinson took spring training together with the Dodgers in Florida.
The Dodgers next signed Roy Campanella, a 24-year-old catcher of the Baltimore Elite Giants, and Don Newcombe, 19, who had played one season with the Newark Eagles. They were assigned to Nashua in the Class B New England League. In May, Roy Partlow, a 30-year-old southpaw from the Negro Leagues, was placed under contract with the Royals.
Robinson made his historic debut April 18, 1946, for the Royals at Jersey City's Roosevelt Stadium. He collected four hits, including a home run, and stole two bases. Five days later, John Wright pitched in relief for Montreal. He was shortly demoted to the Dodger farm club in Three Rivers (Quebec) in the Canadian-American League, where he broke the color line on May 23. Roy Campanella was the first black in the New England League, where he homered in his debut on May 8. Don Newcombe broke in with a win on May 16 with Campy behind the bat. Partlow, after two weeks on the bench, pitched for Montreal on June 5. He lost, and a short time later, he, like Wright, wound up at Three Rivers.
A reporter for the Baltimore Afro-American, who interviewed Wright and Partlow in July, said: "It seems that Johnny and Roy, playing in an all-white environment that was entirely new to them, could not do themselves justice and, as a consequence, were suffering from nerves. This could be true, but neither will admit it." Robinson, who was having a great season, was later quoted to the effect that Wright "was a good pitcher but had trouble taking the pressure."
Wright won 12 and lost 8 for Three Rivers and had a 4.15 earned run average. He was released at the end of the year and went back to the Homestead Grays. Statistically, Partlow had a great year. As a pitcher in 14 games, he was 10-1, and as a batter in 23 games, he hit .404. The Dodgers invited the "temperamental southpaw" to camp in February 1947, but released him later in the spring. He went back to the Negro Leagues, but would show up again in O.B. in the Provincial League in 1950-5 1. (In three years of O.B., Partlow won 27 games and lost only 6.)
The three other blacks the Dodgers signed made good progress. Robinson went to the parent club as a first baseman in 1947. Campanella moved up to Montreal in 1947 and made his debut with the Dodgers as catching relief for Gil Hodges on April 20, 1948. He was sent down to St. Paul for a short time and broke the color line in the American Association on May 22, 1948, in Columbus, Ohio. Newcombe, only 19, spent another year at Nashua, where he led in wins, and then went to Montreal in 1948 and to the Dodgers in May 1949.
There was one other black player in the minors in 1946. This was Vincent "Manny" McIntyre from Fredricton, New Brunswick, who had no Negro League experience. The 26-year-old Canadian was signed by the Cardinals for their Class C Border League farm club in Sherbrooke, Quebec. A well-rounded athlete, he had played hockey in the Quebec Interprovincial League in 1944-45. As a shortstop for Sherbrooke, he batted .310, but made 30 errors in 30 games and was released.
From six blacks in O.B. in 1946, the total jumped to 17 in 1947, but this number is a little misleading considering the brief time some of the blacks played. While the emphasis was very much Canadian (Montreal Three Rivers, Sherbrooke) and New England in 1946, there was an immediate shift in 1947. Nate Moreland, who had pitched in the Mexican Leagues, crossed the border into the U.S. and into the Sunset League at El Centro, California. He opened on May 3, 1947, with a 14-2 victory over Reno and hit a grand slam. He won 20 games in the Class C circuit in 1947 and 17 the next year.
With Campanella gone to Montreal, the Dodgers signed Cuban catcher Ramon Rodriguez for Nashua in May 1947, but he got into only one game before he was injured and released. They also signed young Sammy Gee as a shortstop for Three Rivers in July, but he batted only .184 the rest of the season. The Dodgers had more success with Dan Bankhead, who became the first black pitcher in the majors on August 26, 1947. He pitched in relief and hit a home run in his first at bat. Bankhead pitched for Nashua and St. Paul in 1948 and Montreal the next year before getting back to Brooklyn in 1950. One of his four baseball brothers, Joe Bankhead, was signed to pitch for Grand Rapids in the Central League in 1948.
Because of the success of Robinson with the Dodgers, the Cleveland Indians and St. Louis Browns also decided to recruit black players. The Indians, after considering several players, selected Larry Doby of the Newark Eagles in early July 1947. The future outfielder was used sparingly in 1947 – at first, second, short, and as a pinch hitter. The Browns signed Henry Thompson and Willard Brown from the Negro Leagues. Thompson played second and Brown center and right field. They were both in the lineup on July 20, marking the first time that two blacks appeared in the same game. Brown was 4 for 5 against the Yankees on July 23, and he also was the first black to hit a home run in the American League. But he and Thompson later faded and were released. Both went back to the Negro Leagues, but returned to O.B. later.
In 1949 the New York Giants signed Thompson, as well as Monte Irvin, and assigned them to Jersey City for the first part of the season. Although Thompson is usually credited with being the first black on the Giants, he and Irvin actually broke in during the same game on July 8, 1949. Hank was the starting third baseman, and Monte pinch hit in the eighth. Brown never returned to the majors, but had some good years in the Texas League 1953-56.
The Browns also signed outfielder Chuck Harmon, a University of Toledo athlete, in July 1947, and sent him to Gloversville in the Can-Am League where he hit .270. He did not play in O.B. in 1948, but after returning a year later, gradually worked himself up to the Cincinnati Reds as a third baseman in 1954.
One of the strange happenings in 1947 was the signing of six black players by the Stamford Bombers of the Class B Colonial League. According to player-manager Zeke Bonura, the club found itself very short of players, particularly pitchers, in late July. On July 28, for example, the Bombers were leading Waterbury 16-15 with two out in the ninth but had to forfeit when their shortstop was tossed out of the game, and no additional eligible player, including Bonura, who was on the disabled list, was available. League president Ken Strong upheld the controversial decision. The club gave trials to five hurlers and one shortstop, most of whom had little experience. Johnny Haitch, 19, lost his first game and was released. Pitcher Andreas Pulliza was released two days after his debut and Roy Lee was dropped after only a few games. Al Preston and Fred Shepherd were the only ones to have served in the Negro Leagues, and Shepherd and Carlos Santiago were the only ones to play any with Stamford in 1948.
The color ban was broken in several additional minor leagues in 1948, starting with the Pacific Coast League on March 30. John Ritchey, the Negro American League batting champion in 1947, opened as a pinch hitter for San Diego against Los Angeles. A baseball star at San Diego State College, he was the starting catcher on April 1, and hit a home run the next day. He batted .323 in 103 games in 1948.
Ron Teasley of Detroit was the first black in the Pony League when he played the initial sack for Olean, N.Y., on May 2, 1948. Sammy Gee, who did so poorly for Three Rivers the year before, appeared at shortstop in the same lineup with him the next day. Gee hit better in this Class D circuit, but neither youngster lasted more than 25 games. It was even more of a disappointment for Josh Gibson, Jr., the first black in the Middle Atlantic League. The son of the Negro League Hall of Famer, playing second base for Youngstown, went hitless in a doubleheader on June 20. In fact, he didn't get a hit until his sixth game, and was released on June 29.
Cleveland management had tryouts for several black players in June 1948. Fred Thomas, who had played in the Quebec Provincial League when it was not in O.B., was selected and sent to Wilkes-Barre. There he broke the Eastern League color line on July 4. Ten days later, he was joined in the outfield by Al (Fuzzy) Smith, who would later become a star for the Indians. On August 1, David Hoskins broke in as an outfielder with Grand Rapids in the Central League, hitting .393 in 46 games. Four years later he would be the first black in the Texas League, but as a star pitcher for Dallas where he won 22 games. He then went up to Cleveland.
By the end of 1948 – after three years of black player participation – a dozen minor leagues had been integrated in the sense that one or more blacks had played in those circuits. It would still be several years before most of the minor leagues were integrated.
The prospects for black minor league managers were not good at all, although there was one pioneer effort, thanks again to Branch Rickey. By 1950 Rickey had shifted to Pittsburgh, and his latest innovation involved the Pirates' affiliate at Farnham, Quebec, in the Provincial League. He recruited Sam Bankhead, the oldest of five baseball brothers, who was player-manager of the Homestead Grays in 1950, to take over Farnham in 1951. Some of the players included Al Pinkston, Bob Trice, and Josh Gibson, Jr., who was giving it another try. In spite of Bankhead's efforts as player-manager, the team finished seventh. It would be ten more years before another black (Gene Baker) would get a chance to manage in the minors.
In the major leagues, progress for black players was very gradual and slow until the 1950s. Actually, in 1950 there was only one new black player. This was Sam Jethroe, center fielder of the Braves, who broke in with a home run on opening day in Boston. (He was one of those considered in 1945 for the pathfinder role that fell to Jackie Robinson.) In 1951 there were eight new blacks in the majors and six more in 1952. They were concentrated on only six of the 16 clubs at that time, however. Ironically, while the Boston Braves had brought up four black players by that time, it would take seven more years before the Red Sox would insert in their lineup a black player. It took 12 years from Jackie Robinson to Pumpsie Green for each team to take this step. Here are the debut dates for each club:
      National League                                                          American League
Dodgers, Jackie Robinson, 4/15/47                    Indians, Larry Doby, 7/5/47
Giants, Henry Thompson, 7/8/49                       Browns, Henry Thompson, 7/17/47
      Monte Irvin, 7/8/49
Braves, Sam Jethroe, 4/18/50                         White Sox, Minnie Minoso, 5/1/5 1
Cubs, Ernie Banks, 9/17/53                           Athletics, Bob Trice, 9/13/53
Pirates, Curt Roberts, 4/13/54                       Senators, Carlos Paula, 9/6/54
Cardinals, Tom Alston, 4/13/54                       Yankees, Elston Howard, 4/14/54
Reds, Nino Escalera, 4/17/54                         Tigers, Ossie Virgil, 6/6/58
Phils, John Kennedy, 4/22/57                         Red Sox, Pumpsie Green, 7/21/59
The first 27 blacks to play in the minor leagues after World War II are carried below by debut date. This list is followed by the first 26 to play in the majors.
https://sabr.org/wp-content/uploads/2020/03/research-collection4_350x300.jpg
300
350
admin
/wp-content/uploads/2020/02/sabr_logo.png
admin
1983-10-16 19:00:20
2020-11-23 03:10:10
Integration of Baseball After World War II