One Last Season in the Sun: The Saga of the Senior Professional Baseball Association
This article was written by William Schneider
This article was published in The National Pastime: Baseball in the Sunshine State (Miami, 2016)
---
In the winter of 1989, real-estate investor Jim Morley was aware of the fan interest (and dollars) such golfing legends as Chi Chi Rodriguez, Gary Player, and Jack Nicklaus were generating on the Senior PGA Tour. Why wouldn't the recently retired legends of baseball generate similar interest if fans got another opportunity to see them ply their craft?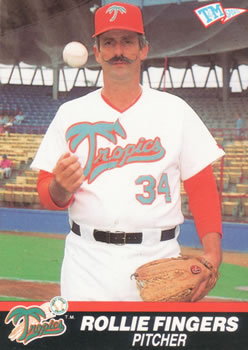 As shortstop Ivan De Jesus fired the ball across the diamond into the glove of first baseman Lamar Johnson to retire Toby Harrah for the game's final out, to the casual observer it might have appeared to be little different from any other playoff series-concluding game. Pitcher Elias Sosa raised his hands in triumph on the mound, the players tumbled out of the dugout to converge on the field in celebration, and winning manager Bobby Tolan smiled happily. Across the field, losing manager Dick Williams could be forgiven for scowling at the unhappy conclusion to the efforts of a season just ended.
When you look beneath the surface, however, the details reveal that this game was not just another in the yearly run of major league baseball playoff games, and these teams were not typical playoff combatants. The team names themselves are revealing, as Bobby Tolan skippered the St. Petersburg Pelicans and Dick Williams managed the West Palm Beach Tropics. Additionally, the game was played on February 4, 1990, at the neutral site of Terry Park in Fort Myers, Florida. Finally, Elias Sosa and Lamar Johnson were both 39 years old, Ivan De Jesus was 37, and Toby Harrah checked in at 41.
GETTING STARTED
The Senior Professional Baseball Association (SPBA) may have had roots in nostalgia, but it was organized for a less esoteric reason: to make money for real estate investor Jim Morley.[fn]David Whitford, Extra Innings, Harper Collins Publishers, 1991, 5.[/fn] At the time of his inspiration, reportedly on a beach in Australia in the winter of 1989, Morley was aware of the fan interest (and dollars) such golfing legends as Chi Chi Rodriguez, Gary Player, and Jack Nicklaus were generating on the Senior PGA Tour. Why wouldn't the recently retired legends of baseball generate similar interest if fans got another opportunity to see them ply their craft?
Morley decided to find out. He approached the task of organizing a league using a decidedly different approach than other alternate sports leagues have utilized. Morley decided to line up players first. He obtained a list of all players who had ever played in a major league baseball game, highlighted players who had debuted between 1969 and 1978 as a proxy for age, and mailed cards to those players asking of their interest in playing in a league for "players over thirtyfive, catchers over thirty-two."[fn]Ibid., 10.[/fn] Responses far exceeded his expectations, as he ultimately received positive responses from over 700 players.
With players lined up, Morley's next order of business was to find places to play. He decided Florida offered potential in the form of spring training ballparks that sat empty during most of the winter months. Assisted by his brother, he toured the state to meet with the city officials who ran those parks. He found a receptive audience.
By now, the 1989 major league baseball season was fast approaching. Morley had succeeded in creating a buzz in the baseball community. He began to field calls from people interested in owning teams in the new league, and recruited famous reserve clause challenger Curt Flood as league commissioner. Morley selected seven owners from among the 73 inquiries he received, and the Senior Professional Baseball Association was announced with an eight-team lineup (Morley himself owned the eighth).
Morley had accomplished the unlikely, if not impossible, task of creating a baseball league from a crazy idea and his own drive and ambition. He had found players, parks, and owners. Could he find fans?
The initial divisional alignment of the Senior Professional Baseball Association was as follows:
NORTHERN DIVISION
St. Petersburg Pelicans
Bradenton Explorers
Orlando Juice
Winter Haven Super Sox
SOUTHERN DIVISION
West Palm Beach Tropics
Fort Myers Sun Sox
Gold Coast Suns
St. Lucie Legends
The seven other owners, by and large, were thirty-something men with backgrounds similar to Morley's.[fn]G. Jay Walker, The Senior League Encyclopedia, Baseball Press Books, 1998, 5.[/fn] They each (Morley excepted) committed approximately $1 million for the privilege of joining the Senior League, with the money allocated to franchise fees ($175,000), player salaries, stadium leases, and league expenses.[fn]David Whitford, Extra Innings, Harper Collins Publishers, 1991, 139.[/fn] Two of the original seven owners, Joe Sprung of the St. Lucie Legends and Philip Breen of the Orlando Juice, would have a significant impact on the league's fortunes. The league elected to hold an inaugural draft to allocate talent. Each team selected 15 players in a draft on August 9, 1989, with the remainder of the rosters filled out by undrafted free agents.[fn]G. Jay Walker, The Senior League Encyclopedia, Baseball Press Books, 1998, 6.[/fn] League opening day was set for November 1, 1989, with 72 games scheduled from November through January.
Each team's salary was capped at $550,000 for the season, with individual player salaries ranging from $2,000 to $15,000 per month.[fn]Ibid., 7.[/fn] The league signed a three-year television contract with Prime Network, a cable provider, to provide additional revenue and exposure.[fn]Ibid., 7.[/fn] The contract with Prime stipulated a minimum of six teams in the league, a fact that would loom large in the association's second season.[fn]Peter Golenbock, The Forever Boys, Carol Publishing Group, 1991, 10.[/fn]
SEASON ONE
The SPBA kicked off Opening Day with a full schedule on November 1. Opening day crowds ranged from 3,304 at West Palm Beach to 1,242 at Orlando, an average of 2,069 fans per game. Morley believed that average attendance of 2,000 per game represented a break-even point, so things appeared on track after Day One.[fn]Ibid., 2.[/fn] However, the next day's figures dropped ominously to an average of only 639 for the four scheduled games. It remained to be seen whether fans would support the league to a sufficient degree.
After one week of play, the St. Petersburg Pelicans stood in first place in the Northern Division with a 4–1 record, followed by the Orlando Juice at 3–2 and the Bradenton Explorers at 2–3. Winter Haven struggled from the start, winning only one of their first five. Remarkably, the first week effectively foreshadowed the season in this division, as St. Petersburg, Bradenton, and Orlando would fight for the division crown all season while Winter Haven would ultimately slide to irrelevance.
In the Southern Division, Dick Williams's West Palm Beach Tropics started a perfect 5–0. The Fort Myers Sun Sox also started well, going 4–1. The St. Lucie Legends and the Gold Coast Suns, conversely, did not, with the Legends going 1–4 and the Suns 0–5. The opening week was representative of the Southern Division seasons well, as West Palm Beach would end the season with the league's best record at 52–20. Fort Myers would battle the Tropics for first place throughout the month of November, but lost 11 of 13 after November 28 to fade to a distant second. They finished a nonetheless respectable 37–35. Gold Coast and St. Lucie remained also-rans, with the Legends the league doormat with a final record of 20–51. The Northern Division pennant race did serve up season-long excitement, despite the fact that the Pelicans ultimately led wire-to-wire. The most serious challenge to the Pelicans came from the Juice, who ultimately fell to third place after a late season surge from the Explorers, who won 10 of their last 14 games.
The end of season standings looked like this: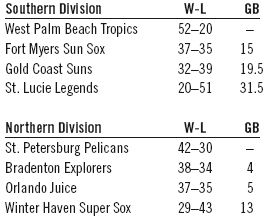 The league faced a dilemma as the regular season wound down; major league training camps were scheduled to open across Florida. Thus the home stadiums for the most of the teams were unavailable. The only exception was in Fort Myers, as Terry Park was not a training site for a big-league club; the end-of-season tournament would be held there. It was originally announced that the playoff format would consist of games between the Northern Division first place team and the Southern Division second place team and vice versa, with the championship game a matchup between the winners of the first two games. After the announcement, the league decided to revise that plan. The one-game-and-out format had already diminished the importance of the regular season, and the neutral site for the playoffs denied the league's elite the benefit of home field advantage. The revised plan called for a one-game playoff between Fort Myers and Bradenton (the two second place teams), the winner of which would take on St. Petersburg (the first place team with the worse record) in one game. The winner of that second round game would face the West Palm Beach Tropics in the championship game.[fn]Ibid., 366.[/fn]
Bradenton defeated Fort Myers 4–3 on February 1 to advance to the second round. St. Petersburg handled the Bradenton Explorers 9–2 to set up the championship game between the league's two best teams. St. Petersburg jumped out to a 9–0 lead and would ultimately triumph 12–4, setting up the scene that opened this article.
What follows is a team-by-team capsule summary of Season One:
WEST PALM BEACH TROPICS
Manager: Dick Williams
Team Performance: Finished 1st in Southern Division, 1st in Runs Scored, 1st in Runs Allowed
Most Recognizable Players: OF Mickey Rivers, DH Dave Kingman, RP Rollie Fingers, RP Al Hrabosky
Offensive Highlights: SS Ron Washington batted .359 with five homers and 73 RBIs (led league), and was named league Most Valuable Player. OF Mickey Rivers finished second in the league in BA with a .366 figure. 3B Toby Harrah led the league in OBP.
Pitching Highlights: Juan Eichelberger went 11–5 with a 2.90 ERA, placing second in the league in wins. While Fingers and Hrabosky were ineffective, lefty Will McEnaney had a 1.67 ERA out of the pen.
Fun Fact: Dave Kingman had a lifetime average of .236 in the majors, but batted .271 in the senior league. However, the league BA was .303, so contact hitting still wasn't "Kong's" game at age 41.
FORT MYERS SUN SOX
Manager: Pat Dobson
Team Performance: Finished 2nd in Southern Division, 2nd in Runs Scored, 3rd in Runs Allowed
Most Recognizable Players: DH/OF Amos Otis, P Dennis Leonard
Offensive Highlights: 42-year-old Amos Otis hit 11 homers to go with 52 RBI and a .332 average. SS Tim Ireland led the league in BA with .374. 2B Kim Allen led the league with 33 SB and chipped in a .330 BA.
Pitching Highlights: No pitcher won more than five games, but Rich Gale was the most effective starter (4–5, 3.39 ERA). Dave LaRoche and Steve Luebbers anchored an effective relief corps.
Fun Fact: Tim Ireland pulled off the hidden ball trick three times.
GOLD COAST SUNS
Manager: Earl Weaver
Team Performance: Finished 3rd in Southern Division, 4th in Runs Scored, 7th in Runs Allowed
Most Recognizable Players: SS Bert Campaneris, OF Cesar Cedeño, P Mike Cuellar, P Joaquin Andujar
Offensive Highlights: 47-year-old Bert Campaneris stole 16 bases to lead team. 1B Orlando Gonzalez and OF Cedeño both hit .331 to share team lead.
Pitching Highlights: Most of the staff struggled, as team allowed over seven runs per game. Andujar was very effective (1.31 ERA) but in only eight starts.
Fun Fact: Mike Cuellar was oldest pitcher in the league at age 52. Of course it showed, as he allowed 58 base runners in only 25.1 innings in his combined efforts with Gold Coast and Winter Haven.
ST. LUCIE LEGENDS
Manager: Graig Nettles (2–9), Bobby Bonds (18–42)
Team Performance: Finished 4th in Southern Division, 7th in Runs Scored, 8th in Runs Allowed
Most Recognizable Players: 3B Nettles, OF Bonds, OF George Foster, P Vida Blue
Offensive Highlights: While with St. Lucie, 1B Willie Aikens had 12 HR, 58 RBI, and batted .345 to mount serious challenge for league MVP. George Foster finished third in the league with 11 home runs, giving St. Lucie two of the top three (Aikens was second).
Pitching Highlights: No pitchers were very effective. Blue had a 4.87 ERA in 11 starts. Reliever Al Holland allowed 90 base runners in only 47 innings for a 7.74 ERA.
Fun Fact: As the worst run-preventing team in the league, St. Lucie gave significant innings to pitchers with seriously high ERAs. Roy Branch had a 10.22 ERA in 24.7 innings, Tommy Moore 9.82 ERA in 40.3 innings, and Ed Ricks a 14.47 ERA in 32.3 innings.
ST. PETERSBURG PELICANS **LEAGUE CHAMPIONS**
Manager: Bobby Tolan
Team Performance: Finished 1st in Northern Division, 3rd in Runs Scored, 5th in Runs Allowed
Most Recognizable Players: OF Ron LeFlore, P Dock Ellis
Offensive Highlights: OF Steve Henderson (5 HR, 55 RBI, .352 BA) and OF Steve Kemp (.329 BA) paced the offense. 1B Lamar Johnson hit six HR with 22 RBI and a .372 BA in only 86 AB.
Pitching Highlights: Twin aces Milt Wilcox (12–3, 3.19 ERA) and Jon Matlack (10–2, 4.10 ERA) led team's staff. Swingman Elias Sosa had a 2.90 ERA. 44 year-old Dock Ellis had a 1.76 ERA in 30 innings and served as team pitching coach.
Fun Fact: Pelicans defeated the West Palm Beach Tropics in seven games out of 10. They led the Northern Division wire-to-wire.
BRADENTON EXPLORERS
Manager: Clete Boyer
Team Performance: Finished 2nd in Southern Division, 6th in Runs Scored, 2nd in Runs Allowed
Most Recognizable Players: OF Ron LeFlore, 1B Graig Nettles
Offensive Highlights: 3B Jim Morrison led league with 17 HR to go along with 55 RBI. 1B Graig Nettles came over from St. Lucie in a trade to bat .330. OF Al Cowens batted .390 in 82 AB.
Pitching Highlights: Starter Mickey Mahler went 8–7, 3.49 ERA. Swingman Danny Boone had a 4–3 record and one save with a 3.16 ERA.
Fun Fact: P Danny Boone became one of three former Senior League players to play in the Major League after the inaugural SPBA season. He appeared in four games for the Orioles in 1990.
ORLANDO JUICE
Manager: Gates Brown (9–12), Dyar Miller (28–23)
Team Performance: Finished 3rd in Northern Division, 5th in Runs Scored, 4th in Runs Allowed
Most Recognizable Players: OF Jose Cruz, P Vida Blue, DH Bill Madlock
Offensive Highlights: OF Jose Cruz hit .306 with 10 HR and 49 RBI. OF Jerry Martin hit .326, in 227 AB had 5 HR, 39 RBI. 1B Randy Bass had five HR and a .393 BA in only 107 AB.
Pitching Highlights: Bob Galasso was most effective starter at 9–2, 2.67 ERA. Pete Falcone was 10–3, 4.41 ERA. Forty-year-old Vida Blue had a 7.20 ERA in 25 innings.
Fun Fact: As the 1989-90 season ended, owner Philip Breen disappeared as the FBI pursued him on charges of embezzlement.
WINTER HAVEN SUPER SOX
Manager: Bill Lee (1–6), Ed Nottle (16–17), Leon Roberts (12–20)
Team Performance: Finished 4th in Northern Division, 8th in Runs Scored, 6th in Runs Allowed
Most Recognizable Players: P Ferguson Jenkins, P Bill Lee, P Bill Campbell
Offensive Highlights: OF Gene Richards (.326), Al Bumbry (.340), and Tony Scott (.360) all hit for high average. Player-Manager Leon Roberts hit eight HR to lead team.
Pitching Highlights: RP Bill Campbell led the league in ERA with a sparkling 2.12 in 72 IP. Forty-six-year-old Fergie Jenkins could only manage 5.55 ERA in 86 IP.
Fun Fact: Playing at the Red Sox former spring training site, the team attempted to appeal to fans by employing former Red Sox players such as Butch Hobson, Bernie Carbo, Cecil Cooper, Bill Lee, and Rick Wise. It didn't work, as the Super Sox continually struggled with poor attendance.
SEASON TWO
As Opening Day for the next season approached, it was apparent that the league was in trouble. Franchise instability, always a challenge for fledgling leagues, had reared its head in a big way. St. Lucie and Orlando were history given their issues late in the first season. Winter Haven and Gold Coast similarly folded operations. This left only four of the original eight franchises in place: St. Petersburg, Fort Myers, West Palm Beach, and Bradenton (who relocated to Daytona Beach).
The league countered this attrition by adding two teams in the west. Following the spring training site concept, the Sun City Rays were added in Phoenix, Arizona. Another team was added in San Bernardino, California. The San Bernardino Pride would play on the field utilized by the Seattle Mariners' California League team. The divisional structure of the first season was eliminated, as two divisions of three teams each would not have been a workable setup.
Each of the returning franchises could carry over 15 players from season to season. The minimum age for non-catchers was reduced from 35 to 34, the salary cap was reduced from $550,000 per team to $350,000, and maximum player salary was dropped from $15,000 per month to $10,000. The regular season schedule was reduced from 72 games to 56, and a weeklong break was added at Christmas.[fn]G. Jay Walker, The Senior League Encyclopedia, Baseball Press Books, 1998, 9.[/fn]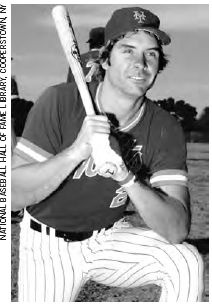 With its Season Two lineup nominally in place, the league was confronted with another challenge. The West Palm Beach Tropics, who had been the winningest, best-attended team in the first season, were unable to reach agreement on a lease for Municipal Stadium. This proved to be too much for Don Sider, Tropics owner, and he folded the team. The SPBA had now dropped below the six-team minimum required by the Prime TV contract. In response, the league elected to keep the Tropics, now renamed the Florida Tropics, as a traveling team without a home field. The Tropics would be formed from the pool of players not signed or retained by the other teams.[fn]Ibid., 9.[/fn]
The league opened its second season on November 23, 1990, and reached the Christmas break without any major faux pas. However, the financial red ink had continued unabated from the first season. During the Christmas break, a dispute between Fort Myers owners over responsibility for operating expenses resulted in the disbandment of that team. This proved to be the deathblow for the SPBA, as the league no longer met the terms of its television contract. Jim Morley announced the cessation of league operations on December 26, 1990. Morley discussed plans to reopen operations the next season with a mixture of Japanese League players, rehabilitating major leaguers, and senior players, but the words had to ring hollow to all but the most committed (or delusional) league devotees. The Senior Professional Baseball Association was dead.
WHY DID THE LEAGUE FAIL?
There were several contributing factors to the failure of the senior league. Among these were poor franchise location decisions, the lack of a viable financial plan, and the failure to implement a vetting process for prospective owners.
Other than visiting potential team sites personally in the summer and fall of 1989, Jim Morley did not appear to perform any real analysis of the Florida markets where he would base his teams. As time would prove, some of the cities that served as franchise bases did not demonstrate enough fan interest to support a team due to population and/or stadium location and condition. Additionally, it is questionable whether even with better decisions on franchise locations the Florida market could have supported eight teams.
Morley also lacked a solid financial plan for the league. He frequently referred to a break-even point of 2,000 fans per game, but a simple analysis reveals that number to be insufficient. Each team had a salary cap of $550,000, and television and merchandising revenues of $60,000. That means that just to cover salaries, each team would have to generate $490,000 in revenue from their 36 home games. The Tropics' ticket prices ranged from $3 to $5.50. Using that top figure, a 2,000-person crowd would generate $11,000. For 36 games, that would equate to $396,000, or nearly a $100,000 gap between revenues and player salaries. When management salaries, transportation expenses, per diem allowances, and league overhead are included, it appears even 2,000 fans per game would have been woefully insufficient to approach financial solvency.
The original ownership group also contributed to the league's problems. St. Lucie owner Joe Sprung routinely struggled to generate sufficient cash to pay his team's expenses. Orlando owner Philip Breen's disappearance while being pursued by the FBI at the end of season one also contributed to league instability. Finally, the dispute between Fort Myers' owners became the proverbial straw that broke the camel's back.
In the end, though, the league's failure was in all likelihood not due to any of the above factors. The concept of a senior league for baseball players may be fundamentally flawed. Baseball is a younger man's game. Per renowned baseball forecaster Ron Shandler, "age never regresses."[fn]Ron Shandler, Ron Shandler's 2016 Baseball Forecaster, Triumph Books LLC, 2015, 18.[/fn] Fay Vincent similarly opined in a 1990 Sporting News interview, "I'm always skeptical whether competitive baseball is compatible with the human body at that age (40)."[fn]The Sporting News, February 12, 1990, 10.[/fn] Jim Morley based his premise for the Senior League on the success of the Senior PGA Tour. However, as Peter King of Sports Illustrated pointed out in a 1989 article, senior golfers play on easier courses, with shorter holes, wider fairways, slower greens, and thinner rough.[fn]Peter King, "Seniority Run Rampant," Sports Illustrated, July 17, 1989, www.si.com/vault/1989/07/17/106780446/seniority-run-rampant (accessed online February 25, 2016).[/fn] Adjustments like this, such as shortening the base paths or bringing in the fences dramatically, are not possible in baseball without noticeably altering the game. Therefore, the idea that a significant population of aged players can play at a level of baseball comparable to, and reminiscent of, their years as major league regulars doesn't stand up to scrutiny. Despite the marked success of some of the senior league players, the idea that the senior league would play a brand of baseball that would resonate with a fan base nostalgic for another glimpse of their heroes on the diamond was probably doomed from the start.
SUMMARY
Jim Morley took the SPBA from concept to reality in only about ten months. By any test, this stands as a remarkable achievement. In so doing, however, he failed to conduct detailed analysis of financial prospects, potential fan interest, qualifications of ownership candidates, and likely standards of play by an aged player population. Each of these omissions contributed to the league's ultimate failure. Ironically, had Morley conducted the aforementioned analyses, it is likely the senior league would never have become a reality. The players who got one last chance to play the game professionally, the fans who followed the teams, and those (like this writer) who continue to revisit this fascinating footnote to baseball history can be glad that Jim Morley energetically (and, yes, foolishly) pursued his crazy vision.
WILLIAM SCHNEIDER has been a baseball fan since receiving his first pack of baseball cards in 1974. An engineer by profession, Bill recently began writing about baseball in addition to avidly reading about and watching the game. He has a particular interest in the strategic aspects of team building and roster construction.
Acknowledgements
Special thanks are due to Jay Walker, who graciously provided access to The Senior League Encyclopedia. The comprehensive statistical record documented in this work greatly facilitated the research for this article.
https://sabr.org/wp-content/uploads/2020/03/research-collection4_350x300.jpg
300
350
admin
/wp-content/uploads/2020/02/sabr_logo.png
admin
2016-07-21 11:03:43
2016-07-21 11:03:43
One Last Season in the Sun: The Saga of the Senior Professional Baseball Association