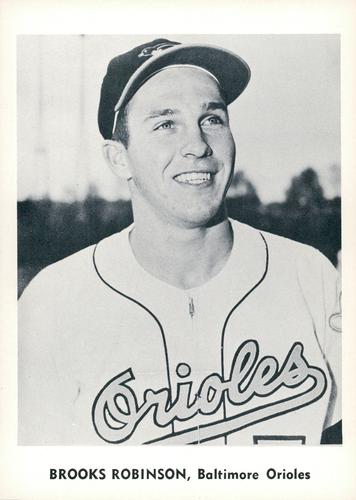 Promising Flight of Baby Birds
This article was written by Francis Kinlaw
This article was published in The National Pastime: A Bird's-Eye View of Baltimore (2020)
---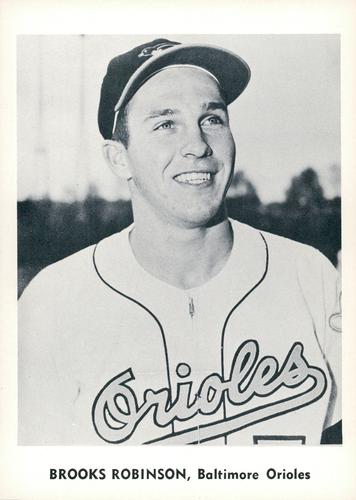 Other than finishing a season in first place,
Nothing is more exciting than a first pennant race;
In 1960 reborn Orioles chased their first flag,
In the preceding six seasons their standing did lag.
After the Browns moved east in '54
Hopes and optimism in Birdland failed to soar;
Absent each year from the league's first division,
Challenging of contenders was hard to envision.
In '59, the O's trailed Bill Veeck's Pale Hose
With an offense that was, too often, comatose;
But the following year a fresh era began
When Paul Richards emerged as a man with a plan.
Richards' young hurlers had quickly matured,
With them on the mound fewer runs were assured;
Barber, Estrada, Fisher, Walker, and Pappas—
All had strong arms to throw pitches with class.
"Skinny" Brown and Hoyt Wilhelm (relative "dinosaurs")
Gave firm support to this fine "Kiddie Korps";
The first baseman, free-swinging slugger Jim Gentile,
Injected power to an offense that finally was real.
The left side of the infield was in splendid hands
With a rookie shortstop and a third sacker so grand;
Ron Hansen and Brooksie were coming of age,
With valued contributions that were easy to gauge.
With Jackie Brandt acquired late the previous year
The lineup was set as the first pitch grew near;
Brandt played center, leading off more often than not,
Displaying personal traits tending to "stir the pot."
Marv Breeding was at second almost all of the time
And Triandos, at catcher, was still in his prime;
Gene Woodling, in left, was aging a bit
But, with a very good average, he could still hit. 
Al Pilarcik covered right, though not every day
For Gene Stephens also needed a position to play;
The latter was acquired in June in a trade
After Willie Tasby had failed to make the grade.
Off the bench came Clint Courtney, Jim Busby, and Walt Dropo…
Each had performed many years and quite well as a pro;
Dave Nicholson originally seemed to have power to spare
But too often he left home plate in despair.
Occasionally the club had to call on reserves:
Triandos had surgery for a pinched nerve;
For five weeks Courtney filled in with his usual grit,
And on the 27th of May broke in a large catcher's mitt!
The mitt was designed to improve poor Clint's chances
Of corralling Wilhelm's knuckler with its dips, turns, and dances;
He did well enough, with help from his mates,
That in June the Birds hovered around first place.
The first of two All-Star games provided relief
After five straight losses had caused momentary grief;
The All-Star games, in KC and the House of Babe Ruth,
Served as a showcase for the Orioles' youth.
Hansen was the shortstop for the American League's team,
Al Lopez picked Estrada, fulfilling one of Chuck's dreams;
Brooks relieved Malzone at the hot corner,
And Gentile got a hit as a benchwarmer.
Eight wins in a row, a few weeks after the break,
Were followed by losses that made spirits shake;
Four games were dropped, two to Casey's strong crew—
Both by a run, one on a Courtney miscue.
But September began with the Yanks in the Orioles' park,
And good results gave the Birds an encouraging spark;
Pappas bested Ford on Friday for a shutout win,
And the next day Fisher froze Bombers' bats again.
Estrada and Wilhelm closed the series, allowing two runs,
But the Orioles scored six—more fun in the sun!
With seven wins in a row, the Birds jumped into first place,
And on Labor Day night they still led the race.
After losing three of four games, they dropped down one spot,
Cooling off somewhat as the Yankees got hot;
In mid-September the contenders were virtually tied—
A series in the Bronx would decide whose hopes were denied.
Four games were played, pinstripes prevailed in them all—
Oriole fans were covered with dread and a pall;
Experience in pennant chases had come to the fore,
And the Yanks were prepared to shut the O's door.
The Bombers blocked the path to the pennant with force—
Disappointed in '59, they reversed their course;
They closed the season by winning 15 games straight,
And the Birds finished second, trailing by eight.
But Baltimore had turned a corner and was prepared to contend,
The next few years would see its fortunes ascend;
And six years later dreams attained realization
When a sweep of the Dodgers brought celebration.
FRANCIS KINLAW has contributed to more than a dozen SABR convention publications and attended nearly 20 SABR conventions. He resides in Greensboro, North Carolina, and writes extensively about baseball, football, and basketball.
https://sabr.org/sites/default/files/Robinson-Brooks-1960.jpg
600
800
sabr
/wp-content/uploads/2020/02/sabr_logo.png
sabr
2020-08-24 16:17:49
2020-08-24 16:17:49
Promising Flight of Baby Birds