The 1927 Pittsburgh Pirates: More Than the Murderers' Row Opponent
This article was written by Gordon J. Gattie
This article was published in The National Pastime: Steel City Stories (Pittsburgh, 2018)
---
The 1927 Pittsburgh Pirates are generally remembered for losing in the World Series to the New York Yankees' Murderers' Row, a juggernaut highlighted by Babe Ruth and Lou Gehrig at their offensive peak. Although the Yankees did sweep the Pirates in four straight games, two of them — Games One and Four — were decided by a lone run, and the clinching game was won in walk-off fashion. The Pirates were a good ballclub. They'd won the World Series two years earlier against the Washington Nationals and benefitted from five future Hall-of-Famers on their roster: outfielders Paul Waner, Lloyd Waner, and Kiki Cuyler; third baseman Pie Traynor; and infielder Joe Cronin, who wasn't even a regular position player yet.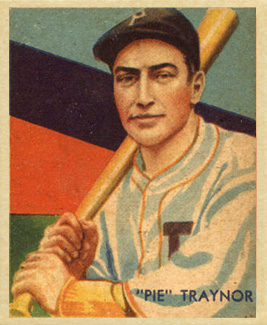 In 1926, the Pirates finished third in the National League, 4½ games behind the St. Louis Cardinals and 2½ games behind the Cincinnati Reds. Although they started slow, ending April in seventh place, a strong May and July propelled them into first place from July 24 through August 21. During these weeks, rising clubhouse tensions caused by front-office interference noticeably divided the clubhouse. The episode, later known as the ABC Affair, led to several dismissals.1
Pittsburgh temporarily relinquished the NL lead to St. Louis on August 23, the day longtime Pirates center fielder Max Carey played his first game for Brooklyn—which happened to be in Pittsburgh.2 Carey, the Pirates' captain that season, had been waived along with pitcher Babe Adams and outfielder Carson Bigbee, bringing the ABC Affair, named for the trio's initials, to a close. The players had led a "mutiny" against former player and manager Fred Clarke, who'd led the Pirates to four pennants and a World Series championship between 1901 and '09. Now a vice president and bench coach for manager Bill McKechnie, he often clashed with players. Adams, Bigbee, and Carey conducted a secret ballot among the team, asking if Clarke should be removed from the dugout. The players voted 18–6 for Clarke to stay, and within days it was Adams, Bigbee, and Clarke who were gone.3 
The fallout led to veteran manager McKechnie's departure and helped define individual roles and responsibilities within the modern baseball front office, as the idea of a coach/vice president was now outdated.4 The Pirates regained the league lead the following night, but then lost four games during a key six-game matchup against surging St. Louis during the final week in August. Following a doubleheader loss to the Cardinals, Pittsburgh dropped to third place and remained there for the season.5 The Pirates featured two 20-game winners in Ray Kremer and Lee Meadows. Paul Waner finished with the most Wins Above Replacement among position players with 5.3 and Cuyler led the NL in games played (157), runs scored (113), and stolen bases (35). Although disappointed with their finish, most stars were eager about returning to the Pirates in 1927.
Pittsburgh owner Barney Dreyfuss switched managers, hiring Donie Bush from Indianapolis and signing him to a one-year contract.6 Bush had little experience guiding competitive ballclubs. His only major-league managerial experience had occurred in 1923, in his last year as an active player, when he'd skippered the Washington Nationals to a 75–78 record. That was good for fourth-place with a team that was four in runs scored and near the bottom of the league in Defensive Efficiency Rating. Following his year with Washington, he'd guided the American Association's Indianapolis Indians to three consecutive second-place finishes. Bush had appeared in 1,945 games covering 16 seasons during his major-league career, most notably with the Detroit Tigers as a shortstop, where he led the American League in assists five times and putouts three times.7 He also finished in the top 20 in Most Valuable Player voting three times and led the junior circuit in plate appearances and walks five times each. A lifelong baseball man, Bush later served as owner of the Indianapolis Indians and president of the Indians 1953–69.8
Heading into the 1927 season, Bush was cautiously optimistic about his ballclub: "I am not a prophet. I feel sure that my boys will give a good account of themselves, but I am not going to say where they'll finish. That's too far ahead."9 Interestingly, both New York Giants manager John McGraw and Cincinnati's Jack Hendricks touted Pittsburgh as the team to beat for the upcoming season.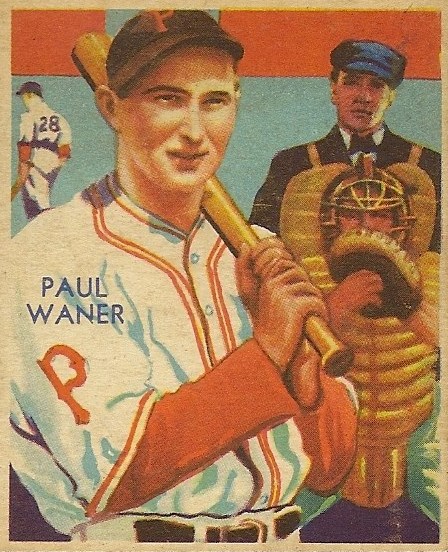 Pittsburgh started the season with a three-game sweep of the Reds at Redland Field in Cincinnati.10 Star pitcher Kremer, who'd finished third in NL MVP voting the prior year, fired a six-hitter to help Pittsburgh win the opener. Paul Waner delivered a two-run single during the first inning to provide Kremer with all the needed offense; the Reds did strand the tying run at second base.11 Two days later, Meadows followed with a complete game, and then the Pirates exploded for 10 runs during the final game of that initial series. After losing for the first time the following night against the Chicago Cubs, the Pirates reeled off a four-game winning streak to start the season 7–1. However, the Boston Braves were close behind with a 7–4 record.
The team struggled with a late April swoon, losing eight of 11 games between April 23 and May 7. Of those eight losses, four were by one run, including a tough loss on May 7 against Philadelphia. Pittsburgh scored two runs in the top of the ninth to take a 5-3 lead, only to lose in a dramatic fashion on a Cy Williams two-run clout with two outs in the bottom of the frame.12 That loss dropped their record to 10–9, the nearest to .500 the Pirates reached the rest of the season. The following day, the Pirates made their first in-season transaction, selling pitcher Don Songer to the Giants. Songer had compiled a 7–8 record with 3.13 ERA over 126⅓ innings the previous season, but only saw 4⅔ innings with Bush's club.13
The Pittsburgh offense found its stride in mid-May, leading the Pirates on an 11-game winning streak May 18–29, when they scored an average of 7.4 runs per game. Following their 8-5 win over the Cubs on May 29, the Pirates were 24-11 with a 3½-game lead over Chicago. In that game, five different Pirate hitters had multiple hits, with Paul Waner hitting a two-run triple in the fourth inning that gave Pittsburgh the lead.14 The Pirates now had three players among NL batting average leaders: Traynor (.377), Paul Waner (.350), and shortstop Glenn Wright (.347). Unfortunately, Cuyler injured his ankle during the streak, leaving him out of the lineup for two weeks.15 Replacement Clyde Barnhart performed admirably in his absence, though.
The Pirates spent all of June in first place but watched their four-game lead over St. Louis reduced to a half-game as the Cardinals assembled a 17–9 record that month. Led by future Hall-of-Famers Frankie Frisch and Pete Alexander, the Cardinals were hungry to repeat as World Series Champions. The Pirates responded to the Cardinals' threat by sweeping them in a Fourth of July doubleheader.16 Traynor starred in the opener with three hits and a strong defensive game while Carmen Hill pitched a complete game in the nightcap. The following afternoon, Pittsburgh trounced St. Louis 14–2, extending the Cardinals' losing streak to six games. Bush keenly changed his lineup to include mostly right-handers against St. Louis' left-handed starter, Art Reinhart. His choices paid dividends when Pittsburgh scored 12 runs in the fourth and fifth innings.17
With St. Louis struggling in third place, Pittsburgh's threat now came from Chicago. The Cubs also gained ground in June; their 12-game winning streak June 5–16 bolted Chicago from fourth place, 6 games out, to second place, one game behind Pittsburgh. The Cubs wrestled first place from the Pirates with a 2–1 victory on July 7 at Forbes Field. The game ended with Pittsburgh threatening to tie the game, but a steady 30-minute downpour halted the Pirates' ninth-inning rally and eliminated the frame from the books. Tough-luck Pittsburgh starting pitcher Joe Dawson, who was winless through early July, suffered the loss despite allowing only three hits and one earned run.18
As the season's midpoint approached, Bush's concerns rested more with his pitching staff than his offense; he had four reliable pitchers—mostly starters—but he needed his entire staff to be more consistent.19 Hill and Meadows had combined for 23 of the Pirates' 43 wins, with Vic Aldridge also pitching well but Kremer struggling with shoulder issues and the relievers ineffective. Pittsburgh continued leading the NL in hitting and often needed big leads to win ballgames.20 Kremer compiled an 8–2 record and 2.77 ERA over 74⅔ innings through June 18 but made only four short relief appearances from June 22 through July 16.21 Through the next two weeks, Chicago and Pittsburgh frequently mirrored each other's results, with the Pirates never falling more than 1½ games behind the Cubs. The Pirates briefly regained sole possession of first place from July 27 through July 30, but a three-game sweep by Boston—including two extra-inning games—dropped Pittsburgh to second place.
The Pirates had a 14–12 record in August, while the Cubs went 16–11 to remain in first place all month. The Cardinals won 14 and lost nine to pull within two games by August 31. The surging Giants, mired in fourth place when August started, 6 games behind Pittsburgh,  won their last seven games in August to pull within 2½ games and make the NL pennant race a four-team contest in September. During this stretch, tensions between Bush and Cuyler, which had been brewing since early July,  reached new heights when Bush questioned Cuyler's commitment and judgment, fining and benching him for "indifferent play" after the August 6 matchup with New York.22 Cuyler was out of the lineup until August 16 and didn't start another game until the nightcap of a doubleheader against Cincinnati on September 5, and then was benched for the remainder of the season and the World Series. The full explanation for that benching remains a mystery.23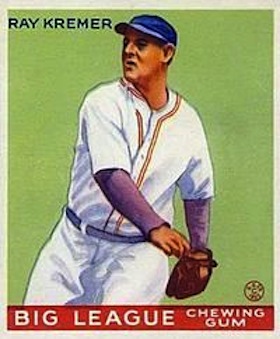 Pittsburgh returned to sole possession of first place on September 2 following a 5–3 victory over St. Louis. Kremer outpitched Alexander for his 12th win while Paul Waner delivered his 200th hit in just his second season.24 The Pirates extended their lead to 4½ games after their second 11-game winning streak. A three-game sweep of the Philadelphia Phillies, a six-game sweep of Boston, including back-to-back doubleheaders, and a doubleheader win against Brooklyn helped the Pirates distance themselves from the other contenders. The Cubs tumbled to fourth place with a 12–17 September while New York couldn't overcome its slow start despite a 20–10 record. St. Louis threatened during the stretch with three winning streaks of five or more games, but the Cardinals couldn't match Pittsburgh's 22–9 September pace. Kremer led Pittsburgh hurlers with an 8–0 record and 1.39 ERA over his final 10 games and 71⅓ innings from September 2 to October 1. His strongest performance came during the second game of a doubleheader with Brooklyn when, on two days' rest, he fired a three-hitter, striking out three and walking two.25 After a prolonged battle for first place, the Pirates finally captured the NL crown during the season's last weekend with a 9–6 victory over Cincinnati.26 Pittsburgh's 94–60 record topped St. Louis (92–61, 1½ games behind) and New York (92–62, two games out), and their 46–29 road record further illustrated their resiliency.
The battle-tested Pirates headed into the World Series against the Yankees, whose 110–44 record bested the second-place Philadelphia Athletics by 19 games. The Yankees led the AL in most team batting and fielding categories, but the Pirates were still confident of their chances; the Pirates were neither overconfident nor awestruck by the Yankees, though many writers back then considered the 1927 Yankees among the greatest teams of all time.27 Bush said, "Our pitchers have shown wonderful form for a month," noting his pitching staff noticeably improved during the second half. Expectations were high for a close series that would generate new attendance and revenue records.28 Bush's plans included reliance on four pitchers: Kremer, Meadows, Hill, and Aldridge, with an outfield of the Waner brothers and Barnhart; Cuyler would remain on the bench.29
The Yankees won Game One at Forbes Field 5–4; Gehrig tripled home Ruth for the game's first run. The Pirates responded with a Wright sacrifice fly, and then New York captured the lead when two errors led to a three-run third inning. Both Ruth and Paul Waner paced their teams with three hits. New York won Game Two 6–2 behind three-run rallies in the third and eighth innings. Yankees shortstop Mark Koenig banged out three hits while George Pipgras pitched the complete game win. Game Three shifted the Series to Yankee Stadium, where Herb Pennock fired a three-hitter for New York. Gehrig's first-inning triple plated two runs, then both teams remained scoreless until the seventh inning, when the Yankees erupted for six runs, highlighted by Ruth's three-run homer. Pittsburgh scored a lone run in the eighth to avoid the shutout but lost 8–1.
In Game Four, the Pirates scored first on a Wright single, but the Yankees responded when Ruth drove in Earle Combs. New York jumped ahead in the fifth inning on a two-run homer by Ruth, but Pittsburgh rallied with two runs in the seventh.  Both teams squandered scoring chances in the eighth inning. In the bottom of the ninth, with the score tied 3–3, a walk, single, and intentional walk loaded the bases with no outs. Pittsburgh reliever Johnny Miljus struck out Gehrig and Bob Meusel. With Tony Lazzeri batting, a wild pitch allowed Combs to score the winning run and give New York the championship.30 As sportswriter Ralph S. Davis noted, "They won the honors today in one of the most thrilling contests in all world series history. And yet the finish came in one of the most disappointing anti-climaxes the fans have ever seen."31
The Bush-Cuyler feud carried into the offseason. In November, the Pirates traded Cuyler to the Cubs for infielder Sparky Adams and outfielder Pete Scott.32 Both newcomers left Pittsburgh within two years while Cuyler played eight seasons with the Cubs and led the NL in stolen bases during his first three Chicago campaigns.
Some team achievements included: Paul Waner winning the NL MVP and leading the NL in batting average (.380), RBIs (131), and triples (18) while finishing second in on-base percentage (.437) and doubles (42); Ray Kremer pacing NL pitchers with a 2.47 ERA; and Lee Meadows pitching a league-high 25 complete games. In the NL batting average race, Lloyd Waner finished third (.355) and Traynor finished fifth (.342), among seven Pirates topping .300, to help Pittsburgh lead the NL in team batting average (.305), although the Giants ended with slightly more runs per game (5.27) than Pittsburgh (5.24).
Unfortunately, the Pirates wouldn't return to the World Series until 1960, when they upset the Yankees. Pirates fans endured many challenging years during the 1940s and '50s, although Pittsburgh did reach second place in three of the next six seasons after 1927. The Pirates may have lost to the Yankees during that Series, but the team overcame a slow start and managerial misgivings and delivered a strong September to close out the season. This team should be remembered primarily for their offensive strength, solid pitching, and resiliency.
GORDON J. GATTIE serves as a human-systems integration engineer for the US Navy. His baseball research interests involve ballparks, historical records, and statistical analysis. A SABR member since 1998, Gordon earned his Ph.D. from SUNY Buffalo, where he used baseball to investigate judgment/decision-making performance in complex dynamic environments. Originally from Buffalo, Gordon learned early the hardships associated with rooting for Buffalo sports teams. Ever the optimist, he also cheers for the Cleveland Indians and Washington Nationals. Lisa, his lovely bride who also enjoys baseball, continues to challenge him by supporting the Yankees. Gordon has contributed to multiple SABR publications.
Notes
1 Angelo J. Louisa, The Pirates Unraveled: Pittsburgh's 1926 Season (Jefferson, NC: McFarland, 2015).
2 Charles J. Doyle, "Bucs Divide, Lose Lead to Idle Cards," Pittsburgh Gazette Times, August 24, 1926.
3 Stephen V. Rice, "August 11, 1926: Mutinous Pirates ousted after loss to Brooklyn," SABR Games Project; John Bennett, "Max Carey," SABR Biography Project, accessed online May 14, 2018.
4 Bill James, The Bill James Guide to Baseball Managers from 1870 to Today (New York: Scribner, 1997), 83-84.
5 "Pirates, Beaten Twice, Drop to Third Place in Hectic Flag Race," Pittsburgh Post, September 1, 1926.
6 "Bush is Named New Pirate Manager," Pittsburgh Gazette Times, October 26, 1926.
7 Jim Moyes, "Donie Bush," SABR Biography Project.
8 Bill Felber, "Donie Bush and Kiki Cuyler," The National Pastime Museum, March 7, 2016, https://www.thenationalpastimemuseum.com/article/donie-bush-and-kiki-cuyler.
9 Ralph S. Davis, "Cautious Pittsburg Will Wait and See," The Sporting News, April 14, 1927.
10 "Buccaneers Win, Sweep Series With Reds," Pittsburgh Gazette Times, April 16, 1927.
11 Doyle, "Kremer Pitches Team to Brilliant Victory Over Cincinnati Reds," Pittsburgh Gazette Times, April 13, 1927.
12 Doyle, "Phils Top Bucs in Series Opener, 6-5," Pittsburgh Gazette Times, May 8, 1927.
13 "Pirates Ship Songer to Giants by Waiver Route," Pittsburgh Gazette Times, May 9, 1927.
14 "Bucs Score 11th Straight Win, 8 to 5," Pittsburgh Gazette Times, May 30, 1927.
15 "Ki Cuyler's Ankle Not Fractured, X-Ray Shows; To Be Out Two Weeks," Pittsburgh Gazette Times, May 30, 1927.
16 Doyle, "Bucs Score Double Victory Over Cards," Pittsburgh Gazette Times, July 5, 1927.
17 Doyle, "Buccaneers Hammer Out 14-2 Triumph," Pittsburgh Gazette Times, July 6, 1927.
18 Doyle, "Bucs Surrender League Lead to Bruins," Pittsburgh Gazette Times, July 8, 1927.
19 Davis, "Bucs Take Things Just As They Come," The Sporting News, July 7, 1927.
20 Davis, "Every Day Is Test For Pirate Pitchers," The Sporting News, July 14, 192.
21 Gregory H. Wolf, "Ray Kremer," SABR Biography Project.
22 Felber, "Donie Bush and Kiki Cuyler."
23 Wolf, "Kiki Cuyler," SABR Biography Project.
24 Edward F. Balinger, "Pirates Defeat Cards, 5-3; Increase Lead," Pittsburgh Post-Gazette, September 3, 1927.
25 Lou Wollen, "Pirates Defeat Dodgers Twice, 2-1; 6-0," Pittsburgh Press, September 18, 1927.
26 "Pirates Clinch 1927 Flag By Trimming Reds," Pittsburgh Press, October 2, 1927.
27 Alan J. Gould, "Believes Buc Hurling Staff Will Stop Yankee Sluggers," Pittsburgh Press, October 3, 1927.
28 "Coming Series Is Expected To Set Gate Mark," Pittsburgh Press, October 3, 1927.
29 Davis, "Bush Puts Job Up To Four Twirlers," The Sporting News, October 6, 1927.
30 John Thorn, Pete Palmer, Michael Gershman, and David Pietrusza, Total Baseball: The Official Encyclopedia of Major League Baseball, (New York: Viking Press, 2004): 2,708.
31 Davis, "Yanks Win Baseball Championship," Pittsburgh Press, October 9, 1927.
32 Balinger, "Cuyler is Traded to Chicago Cubs for Adams, Scott," Pittsburgh Post-Gazette, November 29, 1927.
https://sabr.org/wp-content/uploads/2020/03/research-collection4_350x300.jpg
300
350
admin
/wp-content/uploads/2020/02/sabr_logo.png
admin
2018-07-02 13:05:29
2023-07-31 15:58:49
The 1927 Pittsburgh Pirates: More Than the Murderers' Row Opponent