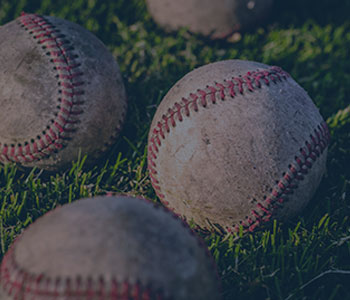 The Colorado Silver Bullets: Can Promotion Based on 'Battle of the Sexes' Be Successful?
This article was written by Gai Ingham Berlage
This article was published in SABR 50 at 50
---
The year 1997 marked the fourth season of operation for the Colorado Silver Bullets, an all-women's professional baseball team. The team is unique in that it is not part of a women's league. The Bullets barnstorm across the country playing only men's professional, semiprofessional, and amateur teams. They have no home field and, therefore, no hometown fan base. Promotion for the games is based on the "battle of the sexes." Ticket holders are led to believe that they are seeing history in the making­ — that women are competing against men in baseball for the first time and that spectators are witnessing the establishment of historic milestones.
The idea for the Colorado Silver Bullets emerged not from women ballplayers clamoring for profes­sional opportunities to play, but from the box office success of the movie, A League of Their Own, released by Columbia in 1992.
In the wake of the movie's success, Whittle Com­munications and Coors Brewing Company announced the formation of an all-women's team on December 10, 1993. For $2.6 million, Coors got brand-name sponsorship, and the team became known as the Colorado Silver Bullets, after its brand of light beer. The company hoped to capitalize on the revived interest in women's baseball created by the movie. It hoped that favorable publicity gained from sponsorship would attract more women beer drinkers and increase Coors's market share.
For Bob Hope, president of Whittle Events, the cre­ation of the team was a dream come true. In 1984, he had failed in his bid to win a franchise in the men's Class-A Florida State League for the Sun Sox, his pro­posed all-women's team.1 His vision for the Silver Bullets was very different from Wrigley's for the AAGBL. Wrigley formed the women's league to keep baseball alive in major-league ballparks while the men were off to war. The AAGBL was supposed to be temporary. The Colorado Silver Bullets, on the other hand, were not to be part of a women's league but to play against men's teams. They were to be a perma­nent barnstorming team.
Hope, the founder of the Silver Bullets, was once described in Sports Illustrated as "the most innovative promoter in sports."2 His experience as public relations and marketing director for the Atlanta Braves and the Atlanta Hawks may have given him experience with creating gimmicks to attract the public to men's baseball games, but it ill-prepared him to deal with marketing women. By having the Silver Bullets play only men's teams, Hope unknowingly doomed them to failure. For the archaic "battle of the sexes" promotion to be successful the women had to be as skilled as the men. They could not be judged on their own merits — the way, say, the 1996 women's Olympic basketball team was — but only in relation to the larger, stronger, and vastly more experienced men they were to play against.
Unlike other sports like basketball, which girls and women play in great and rapidly increasing numbers, few girls or women play baseball. Although Little League Baseball admitted girls in 1974, girls almost always play Little League Softball. Softball is the designated sport for girls at the junior high, high school, and college level. There are no women's baseball teams at the college, high school, or junior high school level.
In fact, only four women have played on college men's teams. In 1985 Susan Perabo played one game for Division Ill Webster College in Missouri. In 1989 Julie Croteau became the first woman to play National Collegiate Athletic Association baseball when she became a member of the St. Mary's College (Maryland) team. In 1990 Jodi Haller pitched for NAIA St. Vincent's College (Pennsylvania). In 1994 Ila Borders became a pitcher for NAIA Southern California College.
So recruitment immediately became a problem. Where were the Silver Bullets going to find women who could play baseball? And if they did find these women, how could they realistically expect women with limited baseball experience to compete against men who had played all their lives? On the movie screen, fantasy sells. On the playing field, reality quickly sets in. How could Hope expect these women to be able to compete against Class-AA players when virtu­ally by definition even most men who grew up playing baseball couldn't handle the competition?
In spite of this, Hope announced that the Silver Bullets would play "approximately 50 exhibition games against men's minor-league, semiprofessional, and college teams," and that it would become "an independent member of the AA Short Season Northern League."3
The problem of the women's skills became apparent at the inaugural game, which was played — as might be expected — on Mother's Day, May 8, 1994. The Northern League All-Stars crushed the Silver Bullets, 9-0. The women's fielding was not bad, but pitching and hitting were definite problems. Realizing that the women couldn't successfully compete at this level, management quickly adjusted the schedule to drop some minor-league games downward and add more against men's amateur teams.
Even with the adjusted schedule the Bullets won only six games during the season, while losing 38. On the brighter side, 250,000 people paid to see them play — an average of 5,687 per game, including highs of 33,179; 29,896; and 21,654.4
Fans and "firsts"
Even though they were drawing pretty well, the Colorado Silver Bullets had a problem in this area. How could they build a fan base when they were constantly on the road barnstorming? TV could do it, but the few games that were televised on ESPN or Lifetime were often taped and shown days after they were played. It was tough to become a fan.
In an attempt to create media interest, the games were sensationalized. The Silver Bullets's official press kit declared that this was the "first all-women's team recognized for play in the men's minor leagues." Most newspapers omitted the qualifier "recognized for" and merely declared inaccurately that this was the first time a women's team had played against men. Of course, from the 1890s to the 1930s, various Bloomer Girls teams competed against men throughout the United States. As recently as the 1950s, Allington's All-Americans, former AAGBL players, had barn­stormed across the country playing local men's teams.5
This inaccuracy, though, created the possibility for all kinds of firsts. The implication was that if you went to the games you could see history in the mak­ing: the first home run by a woman off a male pitcher or the first woman to shut out a men's team. Bob Hope excelled at this, and would pull off some major coups that involved Silver Bullets players.
In 1994, two Silver Bullets players, pitcher Lee Ketcham and first basewoman Julie Croteau, played in the Class A-AA Hawaii Winter Baseball League. Both played for the Maui Stingrays, though neither distinguished herself.6
In 1995, Silver Bullets Shannon Mitchum and Ann Williams tried out for the New York Mets. Neither made the team. In 1996 another Silver Bullets player, Pamela Davis, pitched for a major-league farm team in an exhibition game. She tossed a scoreless fifth inning and got the win in the Jacksonville Suns' 7-2 win over the Australian Olympic team.7
In 1996 the Silver Bullets were invited to Taiwan to play exhibition games against Taiwan major league men's baseball teams. The tour was hyped as "the first time women have competed with men in the same sport in Taiwan." And Bob Hope declared, "It is really gratifying that the Taiwan major league decided to invite our team. American women playing Chinese men in professional baseball makes a statement that women are accepted as ballplayers …. " Unfortunately, the Silver Bullets lost the first five games and the sixth was never played.8
Failure
For four seasons, 1994-1997, the Colorado Silver Bullets operated as a barnstorming professional baseball team, backed by Coors's annual $2.6 million sponsorship. Gate receipts for games are split between the sponsoring team and the Bullets. Advertising for the games is the responsibility of the sponsoring orga­nization.
The team's record improved year by year, and in 1997, the Silver Bullets had a winning season. But attendance began to decline in mid-1996 and lagged disastrously in 1997 as the novelty of women playing baseball against men waned.
(Those poor 1997 attendance numbers were in­flated by a turnout of 27,917 when the Silver Bullets played the Colorado All-Stars at Coors Field. Atten­dance at that game may have been helped by another Silver Bullets first — the brawl. On June 11, 1997, Kim Braatz-Voisard, at bat, was told by the catcher of the opposing team that the pitcher was going to hit her with the ball. She got hit by the next pitch and claims she saw the pitcher laughing at her. Incensed, she charged the mound. This resulted in a bench-­clearing melee. She and the catcher were both ejected from the game. The media loved it and cov­erage of the "brawl" appeared on nightly television and in newspapers across the country.)
At the end of the 1997 season, Coors announced that it would no longer be a sponsor. According to Bob Hope, Coors Beer's management from the very beginning had ambivalent feelings about sponsoring the Silver Bullets. On the one hand the company hoped to attract women beer drinkers. On the other, it worried about having their Silver Bullet light beer become identified as a "chick beer." They feared alienating their male drinkers.9
The season of 1997 marked the end of play for the Colorado Silver Bullets. Without Coors's backing, Hope-Beckham Inc., which purchased the team from Whittle Communications, found it impossible, in the face of low attendance rates, a lack of media interest, and intense competition from other professional women's sports to find new sponsors.
Competition for sponsors is fierce. Currently, there are two professional women's basketball leagues, the American Basketball League (ABL) and the Women's National Basketball Association (WNBA); a professional women's volleyball league; a women's fast-pitch soft­ball league, and proposed women's leagues in soccer and ice hockey. All of these sports have greater pub­lic recognition than women's baseball. At the summer Olympics in 1996, American women's teams in bas­ketball, softball, and soccer won gold medals. At the Winter Olympics in 1998 women's ice hockey won a gold medal. By relying on an outdated gimmick, "the battle of the sexes," the Colorado Silver Bullets never had a chance to develop an identity of their own.
For women to be judged purely on their own mer­its as athletes, they need their own leagues. Professional women's golf and tennis circuits have al­ready demonstrated that the public will come out to see women play and that women athletes can be ac­cepted for their athleticism. The future success of the newly formed women's basketball, softball, volleyball, ice hockey, and soccer leagues will indicate whether or not women's team sports have finally come of age.
What we have learned from the experience of the Colorado Silver Bullets is that the time of the "battle of the sexes" has passed. Women's teams should not be competing against men's. It is a feminist myth that there are no biological differences between the sexes. Men are, on average, physically bigger and stronger than women. In sports in which size and strength are an advantage, women will come out losers if they play against men. The myth of no physical differences not only deceives women, but sets them up for failure. Women's sports need to be accepted in their own right. The only way to do that is to have women's leagues.
GAI INGHAM BERLAGE, Ph.D. is a professor and chairperson of the Department of Sociology at Iona College, New Rochelle, New York. She is author of Women in Baseball: The Forgotten History, (Praeger, 1994) and co-author of Understanding Social Issues: Critical Thinking and Analysis, 5th ed., Allyn & Bacon, 1999.
Notes
1 "Girls of Summer: An All-Female Lineup for the Sun Sox?" The Sporting News, October 1, 1984.
2 "Colorado Silver Bullets: 1994 souvenir program," 2.
3 Ibid., 6.
4 Statistics supplied by Colorado Silver Bullets organization.
5 Gai Ingham Berlage, Women in Baseball: The Forgotten History (Westport, Connecticut: Praeger, 1994), 30-38, 178-191.
6 Robert Collias, "Hawaiian League Reloads with Pair of Silver Bullets," USA Today Baseball Weekly, October 12-18, 1994, 8; "Hawaiian Winter League Final Unofficial Statistics," Howe Sportsdata International, Boston, 1994.
7 Anthony L. Gargano, "Diamonds Are a Girl's Best Friend: Women Players Take Their Swings at Becoming Ms. Met," New York Post, February 2, 1995: 82-83; "Minor League Baseball: Davis Lives Out Dream with Scoreless Inning, Win," Associated Press via Nando.net, 1996.
8 "Big League Clash of Genders: Bullets Play Six Games in Taiwan," Lifetime On Line, http://www.lifetimetv.com/sports/SilverBullets/taiwan.htm; Summer 1996 Taiwan Game Results: 0-5, November 19, 1996, http://www.inst.eecs.berkeley.edu/~j-yen/SilverBullets/taiwan.html.
9 Author's telephone conversation, July 29, 1997, with Bob Hope, president and owner, Hope-Beckham Inc., which owns the Colorado Silver Bullets.
https://sabr.org/wp-content/uploads/2020/03/research-collection4_350x300.jpg
300
350
sabr
/wp-content/uploads/2020/02/sabr_logo.png
sabr
1998-06-23 13:29:42
2021-06-23 13:32:45
The Colorado Silver Bullets: Can Promotion Based on 'Battle of the Sexes' Be Successful?