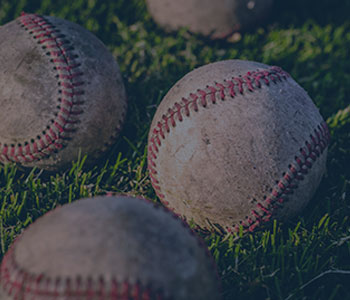 The Great Pennant Race of 1885
This article was written by John J. O'Malley
This article was published in 1977 Baseball Research Journal
---
In slightly over a century of professional baseball history, seven major league clubs have attained a winning average of .750 or better for a single season.
Five of those teams were relatively easy victors against little better than nominal opposition as shown by the following table.
| | | | | | | |
| --- | --- | --- | --- | --- | --- | --- |
| Year | Club | League | Won | Lost | Pct. | Games Ahead |
| | | | | | | |
| 1876 | Chicago | N.L. | 52 | 14 | 0.788 | 6 |
| 1880 | Chicago | N.L. | 67 | 17 | 0.798 | 15 |
| 1884 | Providence | N.L. | 84 | 28 | 0.750 | 10½ |
| 1884 | St. Louis | U.A. | 94 | 19 | 0.832 | 35½ |
| 1906 | Chicago | N.L. | 116 | 36 | 0.763 | 20 |
The two remaining clubs-the Chicago White Stockings of Cap Anson and the New York Giants of Jim Mutrie-met head-on in what was one of baseball's greatest pennant races: the fight for the 1885 National League flag.
Chicago, which spent the first five weeks of the season on the road, had Larry Corcoran of triple no-hit fame on the mound for the April 30 opening game at St. Louis. Despite a downpour which continued almost until game time, a crowd estimated at about 7,000 witnessed the first League championship game played in St. Louis since 1877. They were not disappointed as St. Louis behind Charlie Sweeney won 3 to 2. Fred Lewis homered in the sixth to give the home team its third and decisive run.
Quickly recovering from the setback, the White Stockings swept the three remaining games of their opening series at St. Louis and battered Buffalo 13 to 4 in a single game stopover at that city enroute to New York and a two game series against the Giants.
The New Yorkers proved to be a different proposition from the hapless St. Louis and Buffalo nines as they split the May 11-12 games with Chicago and a few days later swept a two-game series on May 15-16.
Despite the 3 losses to the Giants, the White Stockings had made a brilliant beginning as they concluded their road trip on June 5. In 24 games, they had come out on top 18 times for a .750 average.
The record included a spectacular achievement by their young pitcher, John Clarkson. On May 21, 22 and 25, he hurled 3 consecutive shutouts: the first two against Providence 10-0 and 2-0, the final whitewashing against Boston 1-0.
At the beginning of the season, Giant Manager Mutrie hoped to alternate Mickey Welch and Tim Keefe on the mound. Those plans had to be temporarily shelved as Keefe suffered a sore arm which limited him to three pitching appearances in the first four weeks of the season.
Danny Richardson, later a notable second baseman for the Giants, was recruited for emergency duty on the mound. Giant support at the plate for Richardson was spectacular: in six games out of eight, New York scored nine runs or better. It was small wonder that by the end of May Richardson was graced with a 7-1 won-lost record.
Richardson was not the only beneficiary of Giant batting power. On May 27, while Mickey Welch limited Buffalo to five hits and no runs, New York exploded with 24 runs against Jim Galvin. The game featured 5 hits by Roger Connor.
By June 5, New York had won 19 of its first 24 decisions. Welch had an 11-2 won-lost record. Keefe had won only one game, but it was close to a masterpiece: a 1-hit 1-0 triumph over Providence and Charley Radbourn on May 9.
Chicago, in the meantime, was having pitching problems of its own. Larry Corcoran, 5-2 through May 31 had, according to the New York Clipper "strained the muscles of his shoulder so that he can't throw." Clarkson was sworn into extra duty on the mound, making in all 16 pitching appearances in the month of June. All were victories save a 2-0 setback on June 25 at the hands of Philadelphia and Ed Daily. That loss broke two consecutive game winning streaks: 13 for Clarkson and 18 for Chicago.
June 6, which ushered in a five week home stand, also inaugurated new playing grounds for the White Stockings in what was described as the West Division area of Chicago. These replaced Lake Park, the 1884 paradise for the home run hitter.
By mid-June, Clarkson was joined on the mound by Ted Kennedy who had been pitching for Keokuk earlier in the year. By the time Chicago concluded its home stand on July 11, Kennedy's won-lost record stood at 5-2. The record was deceptive as he was giving quite a few runs. Corcoran in the meantime had shown no physical improvement and had drawn his release. Further pitching changes seemed likely as Chicago moved into the closing days of its home stand.
On July 1, Chicago matched the Giant hitting pyrotechnics of May 27. The club battered Boston's Jim Whitney for 24 runs-highlighted by home runs for Pfeffer, Clarkson, Dalrymple and Burns. Through July 11, Chicago boasted a 39-13 won-lost record. Clarkson alone stood at 27-8 with the season not yet half over.
From June 6 through July 11, New York played 27 games, all but two of them on the road. Welch alternated on the mound with Keefe who had returned to the regular pitching rotation in the first week of June. Welch continued in top form to win 10 out of 13 decisions in the period including victories over Clarkson on July 3 and 6. Keefe, in the meantime, won 9 out of 13 including a 6-3 victory over Chicago on July 4. Clarkson salvaged the second game on July 4 for Chicago 6-3, besting Richardson and Ewing.
The best New York pitching performance of the period was the 3-hit 1-0 victory over Detroit turned in by Tim Keefe on June 30. Through July 11, the Giants' won-lost record stood at 38-13 to put them one-half game behind Chicago at that point.
Kennedy made but two starts for Chicago after July 11, both on July 16, before drawing his release. Ironically, both were victories, although he required relief from Williamson in the second game. In commenting about his release, Sporting Life caustically noted that Kennedy was "unable to cope with the heavy hitters of the League, besides being a weak hitter and a slow runner." It is interesting to note that pitchers were then judged at least partly on their hitting and running.
Chicago owner Spalding now purchased the contract of the veteran hurler Jim McCormick from Providence. McCormick would be rotated with Clarkson on the mound for the remainder of the season. After an initial loss on July 22 to Charley Radbourn, McCormick set out on a 14-game winning streak from July 24 through September 4. Clarkson continued his brilliant pace winning 12 out of his next 15 decisions. This included the greatest game of his career, a 4-0 no-hitter against Providence on July 27.
Chicago showed no let-up in its torrid hitting. In 26 games played from July 13 through August 15, the team scored 181 runs. Brilliant base running by Kelly, Gore and Sunday was a feature of the second road trip by the White Stockings. Through August 15, their won-lost record stood at 61-17, with nine of the losses at the hands of the Giants.
Shortly after the Giants returned to the Polo Grounds on July 13, Mickey Welch began one of baseball's greatest winning streaks: 17 straight from July 18 through September 4. The streak was highlighted by three victories over John Clarkson. Through August 15, Welch had beaten Clarkson in all seven of their encounters.
In late July, New York fans were startled by the news that Larry Corcoran had signed a contract with the Giants. The move was not notably successful. By August 15, Corcoran had appeared in but one game, an 8 to 4 loss to Boston on August 11. The Giants, however, were still within striking range of first place. Through August 15, they had a 57-18 won-lost record to put them but 2½ games behind Chicago.
Chicago would fail to win only five of 27 games played between August 18 and September 26. Three of those games were memorable:
August 27. Detroit's Stump Weidman bested John Clarkson 1-0 in a brilliant pitching duel.
September 8. John Clarkson battled St. Louis' John Kirby 10 innings to a 1-1 tie. Each pitcher yielded only 4 hits.
September 9. St. Louis behind Henry Boyle defeated Chicago 7 to 2. It was Jim McCormick's first defeat since July and broke a 14-game winning streak.
The 22 victories gained included three tremendous hitting performances by the White Stockings: 16 to 6 over Detroit on August 31, 16 to 8 against Providence on September 23 and 21 to 3 over Providence on September 25. With Clarkson's 6-0 defeat of Buffalo on September 5, Chicago gained a clean sweep of all 16 games played against Buffalo.
On September 19, Chicago defeated Boston and Jim Whitney 10-3. For Clarkson, who allowed but 2 hits, it was the 50th victory of the season. Charley Radbourn (60-12) and Guy Hecker (52-20) had reached the same plateau in 1884. No other pitcher recorded the feat.
On September 27, the White Stockings had a won-lost record of 83-21. They had eight games yet to play. Four of those games would be against the Giants. Two days before Jim McCormick's 14-game winning streak was broken, Mickey Welch's own string of consecutive victories came to an end. On September 7, behind Charley Ferguson, Philadelphia defeated Welch 3 to 1.
That was not Philadelphia's only success against New York in the six-week period beginning August 17. Tim Keefe was bested twice but he came through with a brilliant 1-0 triumph over Detroit on September 17. He allowed only 3 hits in 12 innings. Six days later, on September 23, Keefe became a 30-game winner for the third consecutive season as the Giants crushed Buffalo 17 to 2.
Larry Corcoran made his second start for New York on September 25. Behind remarkable Giant hitting, he easily defeated Buffalo 15 to 1. When the Giants concluded their series with Buffalo on September 26, they had almost matched Chicago's clean sweep. A 4-3 loss on May 21 by Mickey Welch to Jim Galvin was their only defeat in 16 decisions.
Welch continued his torrid pace into the homestretch. He won 10 out of 13 decisions between August 17 and September 26. Included was the 9-1 victory over Providence and Charley Radbourn on September 11 for his 40th win of the season. On September 27, the Giants had a 81-23 won-lost record to put them two games behind the White Stockings as they headed for Chicago and the critical four game series there.
Chicago won the first game of the series on September 29 with surprising ease, as Jim McCormick bested Mickey Welch 7 to 4. The crucial second game of the series on September 30 found John Clarkson and Tim Keefe pitted against each other. Three years earlier, on May 11, 1882, Clarkson, then pitching for Worcester, was beaten by Troy with Keefe on the mound 4-0. This was the first encounter between the Cambridge masters since that date.
Both pitchers were in superb form as the game continued scoreless through the first three innings. In the last of the fourth, as a drizzling rain fell on the field, Dalrymple led off with a double and scored on Gore's single to give Chicago a 1-0 lead. That score remained unchanged until the seventh when a fly ball hit by Pfeffer just cleared the right field fence for a home run.
In the top of the ninth, Connor scored for the Giants as Chicago muffed a double play ball. With Dorgan on second and two out, Richardson came to bat. In the fast gathering darkness, any hard hit ball would almost certainly go for extra bases, tying the score. Clarkson bore down, however, and got Richardson to hit a grounder to him. Clarkson easily fielded it and threw to Ansori to give Chicago a 2-1 victory and the pennant.
The rest was anti-climax. McCormick defeated Welch and the Giants on October 1 and Philadelphia on October 6, before losing his final game of the season. With the pressure off, Clarkson lost his last three decisions. Chicago's final won-lost standing was 87-25.
For New York, Mickey Welch defeated St. Louis on October 7 and 9, and Tim Keefe split his last two decisions. On October 8, Larry Corcoran defeated St. Louis for his final major league victory. He had won over 160 games in his first five seasons (1880-1884). New York's final standing was 85-27, to place it two games behind Chicago.
Five individual records should be mentioned:
John Clarkson won 53, lost 16, including a no-hitter and 13 straight
Jim McCormick won 20, lost 4 for Chicago, including 14 straight
Mickey Welch won 44, lost 11, including 17 straight
Tim Keefe won 32, lost 13, although temporarily shelved
Roger Connor batted .371 to lead the National League
The 1885 pennant contenders have not been forgotten. Anson Kelly, Connor, Ewing, O'Rourke, and Ward have been elected to base ball's Hall of Fame. There they join the three pitching immortals- Clarkson, Keefe and Welch. Each of the three hurlers would go on to win over 300 games. They all date back some 80-90 years, yet remain among the dozen top winning pitchers of all time.
Strangely enough, the most famous of all the players on the 1885 contending teams batted a mere .256 that year and .248 lifetime. That was Billy Sunday who gained national prominence as an evangelist after ending his baseball career in 1890.
https://sabr.org/wp-content/uploads/2020/03/research-collection4_350x300.jpg
300
350
admin
/wp-content/uploads/2020/02/sabr_logo.png
admin
1977-02-03 13:25:36
2021-05-25 18:42:21
The Great Pennant Race of 1885