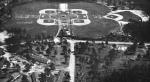 The Red Clay of Waycross: Minor-League Spring Training in Georgia with the Milwaukee Braves
This article was written by Bill Young - Daniel Papillon
This article was published in The National Pastime: Baseball in the Peach State (Atlanta, 2010)
---
Other than being eaten alive and shot at, Waycross was great. — Hank Aaron (1953)
On March 18, 1953, the Boston Braves did something no club had managed to do since 1903, when the Orioles fled Baltimore to become the New York Highlanders. They moved. To Milwaukee. Among the goods and chattels they brought along was a newly acquired minor-league spring-training facility located beside the Okefenokee Swamp on the outskirts of Waycross, Georgia.
We have a particular affection for Waycross. As natives of Quebec City, our baseball interests tend naturally toward the game's history in Quebec Province, and part of that story includes Waycross. From 1951 to 1955, Quebec's entry in the Provincial League (Class C) served as a farm team for the big-league Braves, and from 1953 until our league folded in early 1956, our Braves trained in Waycross.
In those days, spring training was thoroughly covered by our local newspapers—the French-language Le Soleil and L'Evenement and the English Quebec Chronicle-Telegraph, founded in 1764 and considered North America's oldest newspaper. Senior columnists filed lush, daily reports under the Waycross dateline, highlighting the happenings of baseball's early spring. Their stories were rife with images of summer games and summer splendor—and provided welcomed refuge from the next blizzard (there was always a next blizzard). Over time, Waycross acquired an aura of mystery and exoticism out of all proportion to reality. This article is our opportunity to restore that balance.
*****
Waycross (the camp) was always about the minor leagues, specifically the lower minors, Class A to Class D. While the Braves' major-league team and higher affiliates utilized different spring-training venues, including Bradenton, Jacksonville, Kissimmee, and later West Palm Beach, Florida, Waycross remained primarily a "rookie factory,"1 the preserve of the novice.
The Braves first introduced separate training for their farm affiliates2 in 1949, at a camp built on a former Army air base in Myrtle Beach, South Carolina. When the military wanted the base back four years later, the club relocated to the Waycross area, where it remained throughout the 13-year history of the Milwaukee Braves (1953–65) and one year beyond.3
In the beginning, teams came from such cities as Eau Claire, Wisconsin; Evansville, Indiana; Jacksonville, Florida; Lawton, Oklahoma; Quebec City, Quebec; and Wellsville, New York.4 Farm director John Mullen believed that by gathering together young players and subjecting them to scrutiny by as many managers and scouts as possible, the Braves might cut a year or more off the time it would take the youth to reach the big club.5 Indeed, by 1955, 11 such recruits had made it onto the Milwaukee Braves roster. It was a mass-production approach to be sure, but it delivered.
Following the Braves' migration to Atlanta in 1966, team president John McHale negotiated a deal with authorities in West Palm Beach, the major-league club's spring-training home since 1963, "to expand the operation to include the entire Braves' farm system."6 In no time the Waycross camp was shuttered, and a new chapter had begun.
In 1997, the Braves moved again, this time to Disney's Wide World of Sports Complex in Kissimmee, Florida. Today, the minor-league setup occupies an expansive area called the Quadraplex. It includes four practice fields positioned directly behind Champion Stadium and four others set aside for amateur teams. The operation is state of the art in every way—and a very far cry from the red clay of Waycross.
Waycross "Bravesville," as it appeared circa 1960. (COLLECTION OF DANIEL PAPILLON)
SPRING TRAINING AT WAYCROSS
The city of Waycross sits in the heart of southeastern Georgia, at the northern tip of the Okefenokee Swamp, once home to Pogo of the daily comics7 and more formally called the Okefenokee National Wildlife Refuge.
Set midway between Interstates I-95 and I-75, Waycross occupies a spot where road and rail naturally intersect. In other words, Waycross truly is the place where the ways cross. Today, surrounded by a regional population of 15,000, Waycross serves as the county seat for Ware County and is regarded as something of a tourist destination.
Long before the Braves arrived in Waycross, the town had crafted its own baseball history. In 1898, the Chicago Colts, the forerunners of the Cubs, set up spring training there, only to discover that Waycross was "a temperance town with few amenities"8 and that the team would be lodged at a "Podunk hotel with only two bathtubs for 18 men, the infields were weedy patches of sand, and the cuisine outraged the ballplayers."9 In 1906, the town hosted the Machinists, a professional team in the Class D Georgia State League. Both team and league disbanded after one season. The same fate struck the Waycross Blowhards of the short-lived Empire State League in 1913.10 Efforts to reestablish baseball in the area in 1914 fared a little better but were abandoned in less than two years.11
During the mid-1920s, a tarnished Shoeless Joe Jackson, by then banished forever to the shadowy world of semiprofessional baseball, played for and managed the Waycross Coast Liners, guiding them to the state championship in 1924.12 Fifteen years later, the Waycross Bears joined the Class D Georgia-Florida League and in 1940 captured their first pennant. Milwaukee acquired the Bears as an affiliate in 1956, and the team (renamed the Braves) survived until the league shut down in 1958.13 In 1962, the Georgia-Florida League reappeared for one year as a Class D circuit and became Class A in 1963 when the minor leagues eliminated the lower classifications. Waycross fielded a team, again called the Braves, in that second and final season.
In 1954, the Bears signed two local Negro players, Silas Harmon and Perry Bellamy. While neither lasted more than a few games, they were, according to the St. Petersburg Times, "the first of their race to appear in the Class D Georgia-Florida Baseball League."14 However, Lew Jones, a Milwaukee signee, also claimed this honor. That same year he put in six games with the Bears before leaving baseball altogether.15 All three names appear on the Bears' 1954 roster although none played more than a handful of games.16
*****
The April 23, 1954, edition of the Milwaukee Journal Sunday supplement includes a charming photo spread featuring the Braves' Waycross minor-league spring training camp. One caption declares that "the road to the major leagues is long and dusty more often than not. Along the way most boys must make several stops for seasoning in the 'bush' leagues."17 Facile, perhaps, but appropriate. For in 1954, all roads around the Waycross camp were indeed surrounded by bush—slash pines and sawgrass—and were nothing if not "long and dusty."
To a first-time visitor, the Waycross camp must have seemed remote and forbidding.18 Lurking well beyond the town along the edge of the Okefenokee Swamp, the camp's only link to the outside world was a "thin tar road…that eventually snaked through the swamp to the highway that led to Waycross ten miles away."19 Hank Aaron, who attended in 1953, said it was so "isolated from the main part of town [that] a team bus took the players into town once a week to do laundry and other needful things."20 Aspiring pitcher Pat Jordan first arrived in the early morning and was enveloped by the "low-lying mist [stretching] to the line of trees that marked the beginning of the swamp 100 yards away."21
The training facility actually sat on the site of the former Waycross Air Force Base of World War II vintage, on a piece of land, mostly red clay, one half-mile square and completely surrounded by swamp. Built from scratch, it could accommodate 150 to 300 players.22 While comfortable, it gave lie "to the theory that modern baseball, at least in the minors, is like living at a country club."23 However, it was spacious and well removed from town, with little around to disturb or distract.24
Braves scout Hugh Wise, a civil engineer from Purdue who would become the camp's first director, was in charge, assisted by his wife and "the glib, joke-telling Doc Gautreau,"25 a former Braves player from the 1920s. Of French-Canadian ancestry, Walter "Doc" Gautreau had spent five years with the Montreal Royals at the end of his career and was still conversant in French. Gautreau was a legendary figure at Waycross, acknowledged as an expert in the scouting and training of young hopefuls and famed for his good nature and generosity. As the unofficial host of the camp—they called him the "Greeter"—he oversaw the hospitality room and welcomed a steady stream of visitors to camp, often representatives from sportinggoods companies, who never missed a chance to visit. "Everybody loved to see Doc," Roland Hemond, the Braves assistant farm director throughout the 1950s, remembers fondly.26
Hemond married Margo Quinn, the daughter of Braves general manager John Quinn, in 1958 and, until he moved to the Angels in 1961, the young married couple spent spring training at Waycross. One year their quarters were next door to Gautreau's hospitality room. "It was noisy," recalls Hemond—"their room; not ours!" The following season, the club provided the couple with a trailer on the site.27 In many ways, Hemond was the heart and soul of Waycross although, according to Jordan, Margo "was equally appreciated, as she was one of the few women who would occasionally visit the camp."28
That first year, Wise successfully fashioned "four diamonds out of marshland, an engineering feat regarded with respect by many experts."29 The diamonds were laid out in cloverleaf fashion around a two-story, cylindrical, tower-like brick rotunda. Home plate on each diamond sat about 30 yards from the rotunda, from whose top scouts and managers could watch any player in any game. The outfield fences marked the beginning of the swamp,30 although in the early years there were just "dirt piles out there that served as fences."31 Says Hemond, "It was an outstanding facility. There was nothing else like it, except perhaps at Vero Beach. Hugh did a wonderful job of preparing excellent playing fields."32
Beyond the diamonds, set back in the woods, were nine wooden buildings, all of World War II vintage. The large one to the north was the clubhouse; another nearby served both as private office space for scouts, coaches, managers, and front-office personnel and as the recreation room. With a television set in the corner, tattered and faded armchairs throughout, and a card table where the veterans played bridge, the recreation room was the principal gathering place. Activities included "movies three nights a week, ping pong, shuffleboard, horse shoe pits, and a juke box."33 Curfew was set at 11:00 P.M. Pat Jordan, in his autobiographical A False Spring, describes the spring of 1960, which he spent at Waycross. "No matter how early, someone was always playing a fierce game of Ping-Pong."34
A False Spring provides many of the details offered in this article regarding the Waycross camp in the 1960s.35 Jordan was a promising 18-year-old pitcher within the Braves' system. He had begun the 1960 campaign at Bradenton, Florida, with the Louisville Colonels of the Triple-A American Association. When the Braves made their first roster cuts, he was sent down to Waycross, reflecting the team policy of giving "their young prospects a taste of life at the top . . . during at least one spring training, so that upon seeing such minor league camps as Waycross they would be inspired to a level of play that would guarantee their never returning."36
Milwaukee personnel at Bradenton in the early 1950s. Roland Hemond is in the front, second from left, and Doc Gautreau is in the second row over Roland's left shoulder. (COURTESY OF DANIEL PAPILLON)
At Waycross, everyone slept in one of six identical long and narrow army barracks—precociously called "teepees"37—set 50 yards or so to the north of the administration building. Each building was supervised by a manager and a scout. Lou Fusk of the Quebec Chronicle -Telegraph, a scribe prone to overstatement, called these accommodations "the last word in comfort." 38
In the first years, beds were double bunks, placed against the walls, just feet apart and facing each other across a central corridor. Doors at both ends of the building led either to the cafeteria or to basic bathroom facilities—a few sinks, a long stained urinal, and three open-stalled toilets. Because nights could become cold, the barracks were equipped with gas heaters. Some feared that a malfunction could asphyxiate half the rookie crop. "But this could never happen," says Hemond. "The buildings were of war-time construction and so full of cracks that when the wind blew it went right through the walls, providing excellent ventilation. There was nothing to worry about."39
The cafeteria-like mess hall, owned and operated by the Braves, was further north and near the swamp. This simple square room equipped with trestle-style picnic tables and benches, and an open kitchen provided three meals a day. Players tended to eat lunch—typically consommé in paper cups, milk, a Hershey bar, an apple, and an orange—outside so they could quickly get back to their baseball duties. To Fusk, the dining arrangements were "splendid" and the "food dished out . . . ample and tasty."40
Don C. Trenary of the Milwaukee Journal wrote that the food was so good "that in eight years [sic] there has been only one complaint."41 Jim Fanning, assistant general manager of the Braves before following John McHale to the Montreal Expos in 1969, oversaw camp operations in the mid-1960s and asserted "the food was fantastic."42
*****
Braves general manager John Quinn was justifiably proud of the Waycross facility. "We have built four fine practice diamonds at Waycross and our housing for the kids sent there to work out is one of the finest anywhere." 43 Willie O'Ree, a young black man from Canada who earned a brief tryout at Waycross before ultimately making his mark in hockey, concurred. "They had pits in which you could practice sliding," he wrote. "They had pitching pits, and they had great equipment."44 Aaron noted that with batting practice and intrasquad games going on at the same time, "I got almost as much [hitting] as I wanted."45 Of course it helped that he had been tagged as a sure-fire prospect. John Ambrose, who briefly was Aaron's teammate at Jacksonville and who spent the summer with the Quebec Braves, remembers that whenever Aaron came to bat at Waycross on any of the diamonds, the scouts on the tower would automatically shift their attention to him. "Back then he couldn't have weighed more than 150 pounds," said Ambrose recently, "but could he hit home runs, especially to the opposite field."46
To Lou Fusk, Waycross possessed "every facility possible for the development of young talent." Commenting in 1955, he called the camp "one of the most efficient in baseball, with any number of former players and coaches on hand to lecture on and teach such fundamentals as sliding, base running, and batting practices with mechanical pitching machines."47 To another Quebec writer it was simply "magnifique."48
It was also expensive. According to the St. Petersburg Times, the Braves' 1957 annual budget designated $150,000 for the Waycross camp, with $60,000 targeted for the camp and $90,000 for spring training.49
By 1959, Waycross was hosting upward of 380 young men, with an average age of 20 years, and the number of clubs training there had risen to eight.50 Of the 30 players on the 1957 Milwaukee Braves roster, more than half had come through "this camp or its predecessor at Myrtle Beach, S.C."51
The Braves gave the camp a thorough overhaul in 1960, beginning with a name change. They replaced the cumbersome "Waycross farm system spring training camp" with a sharper "Bravesville." They installed a public-address system that could "be heard on all five diamonds and other training areas,"52 put up portable outfield fences around the diamonds, built a road from the playing areas to the dorms, added a press box and sun deck atop the rotunda, upgraded the clubhouse by adding lockers, and installed new kitchen equipment in the cafeteria.53
Although camp activity was centered on spring training, other short-term player-evaluation programs kept the place busy much of the year. One of these programs was the Braves' Silver Slugger Schools for youngsters ages 16–21 directed by scouts such as Doc Gautreau. Top achievers were then sent to Waycross, where they received "additional major-league training" and the possibility of a minor-league contract.54
*****
On arrival at camp, players faced the task of registering, sorting out accommodations and meals, and so on—"stuff that anyone who has ever gone to college well understands."55 In the early years, each farm club brought its own uniforms, leading to a considerable duplication of numbers and much confusion for managers and camp directors. Vern Handrahan of Prince Edward Island, who pitched briefly for the Kansas City Athletics, attended Waycross in 1959. As he recalls it, "there were about 400 [sic] of us trying out, and everybody had a big white number on his cap so the coaches could tell who you were. I was about number 340."56
Eventually the organization decided to issue standard gray practice uniforms to all players. Players were assigned numbers at registration and then required to sew them on. "There was something quite humbling about wearing a shirt with 299 on its back," said Jordan.57
The real work started after breakfast. Upward of 300 players would suit up in the dark and cold dressing area, with its concrete walls and floors smelling of sweat and mildew and floors "littered with chunks of red clay dislodged from hundreds of spikes."58 Everybody "dressed quickly and went outside where we could draw a deep breath, and the hot sun could begin to dry our wet uniforms."59
Morning workouts consisted of light calisthenics, infield and outfield drills, and batting practice held on every diamond. During the first three weeks, the routine included afternoon in-house games or occasional games against teams from other organizations training in Georgia. Later on, morning games were added. There were no workouts on Sunday morning so personnel could attend religious services.60
Instructors were plentiful, says Roland Hemond, "experienced men of quality, men like Johnny Mize, Paul Waner, Billy Southworth, Quebec Braves manager George McQuinn, Roland Gladu, and Walter (Doc) Gautreau."61 They saw their participation as a chance to give back to the game while enjoying a warm Georgia sun. In the mid-1950s, these men were joined by a woman. Alice Richardson was a University of Wisconsin professor specializing in improving the speed and accuracy of human vision. The Braves hired her to train minor-league players "for such useful chores as fielding the ball while men are running the bases."62
Throughout the spring, team lineups changed on a daily basis, and individuals regularly moved from squad to squad. Players learned their assignments in the morning from sheets of colored paper pinned to the barracks' bulletin boards. There was a sheet for each of the camp's minor-league managers, listing the players assigned to him that day. The distribution kept changing, right up until the last game, when the "manager under whose name you appeared would be the manager with whom you would begin the season."63 It was chaotic. "You had hundreds of guys in camp," recalled Aaron, "guys with numbers on their back like 195F—and nobody knew where they were headed."64
Nobody, that is, except for those whose names appeared on the dreaded pink sheet, the one cryptically headed, "Will the players listed below please report to [named executive's] office before nine o'clock this morning."65 These players were about to receive their unconditional release. Or, as Willie O'Ree put it: "If your name appeared on this list, it meant you were being sent home."66 Decisions to keep or release a player were made at the end of the day by managers and scouts who evaluated each player.67
The camp, already a beehive of activity, was made more so by the steady flow of visitors intent on chatting with players and watching them work out. Family, friends, writers, scouts, and general hangers-on all added to the hustle and bustle of the day. Girls from the local high school and other young women, drawn by the mystery of burnished strangers from afar, were regulars as well. Their presence sounded echoes of an earlier time, when airmen on their way to war passed through Waycross.
Nevertheless, regardless of what was happening, or when, or where, there was always someone watching—usually from the top of the rotunda. It was here that the most influential decision makers (general manager John Quinn, John Mullen, and his assistant Roland Hemond) took in practice drills and games. "I realized," wrote Jordan, "that not only would I be noticed but my every move would be watched."68
George McQuinn and Sibby Sisti experience the Carnaval de Québec with Bonhomme Carnaval, circa 1955. McQuinn managed the Quebec Braves from 1950 through 1954; Sisti managed in 1955. (COURTESY OF DANIEL PAPILLON)
WAYCROSS: AN INCIDENTAL MELTING POT
Although Jackie Robinson had broken through baseball's color barrier in 1946 with the Montreal Royals, most clubs were still wrestling with this new reality a decade later. A few, notably the Dodgers, the Giants, and the Indians, saw it as a boon. And so too did the Braves.
In 1950, Boston signed Negro Leagues veteran Sam Jethroe to a major-league contract, and he won the NL Rookie of the Year Award.69 African American players Buzz Clarkson and George Crowe and Puerto Rican Luis Marquez followed, and the precedent was set. The newly minted Milwaukee Braves added Bill Bruton and Jim Pendleton in 1953, Hank Aaron and catcher Charlie White in 1954, and Panamanian pitcher Humberto Robinson, who had played in Quebec, the following year. 70 Along the way the club continued to invite young black and Hispanic players to spring training, most of whom started at Waycross. Racial integration had begun to make inroads throughout the Braves organization.71
Hank Aaron was a member of the first Waycross class in 1953, as were Felix Mantilla of Puerto Rico and Horace Garner, once an Indianapolis Clown. Other minority players in camp that year included Humberto Robinson, Ike Quarterman, and John Charles, the brother of future Mets third baseman Ed Charles, who was serving his military call-up at the time. Both brothers played in Quebec, though during different years.
The experiences of these early players—indeed of all the minority players who passed through Waycross— tell us something about the camp, the Braves organization, and race relations within the state of Georgia. In the Deep South, attitudes had changed little since the end of the Civil War almost 90 years before. Segregation was a fact. Social order rested on a precariously delicate and illusory balance. The customs and the laws of the state had to be respected, as when Aaron was being driven through the Okefenokee on his way to the Waycross facility for the first time. "The only reason [the mosquitoes]72 didn't get me was that I had to stay in the car," he said. "The other guys brought sandwiches out to me, and I ate in the back seat."73 He was forbidden entry to the eatery.
On the other hand, the Braves were intent on building winning teams—championship teams—where black and white, English-speaking and non-English-speaking players could achieve success by working together. It was a fine line, but one the Braves managed to walk with some considerable success. After finishing second in 1955 and 1956, the team made two straight trips to the World Series, winning it all in 1957. Throughout, their rosters reflected a definite multicultural flavor, such that by 1961 executive vice-president Birdie Tebbetts could say, "Half our club is colored and a player, white or Negro, has an equal chance to make the club and to make a living."74
If the Braves had a philosophy regarding race, it was probably weighted toward the minimal—respecting community norms without losing sight of the goal of winning ballgames. When, for example, infielder Edwin Charles attended spring training in Bradenton, where players were then housed in local hotels, his roommate was Jack Litrell, a white man.75
Similarly, when Aaron played his first year of integrated baseball (which was also his introduction to organized ball) in 1952 with Eau Claire, Wisconsin, of the Northern League, he was named the league's Rookie of the Year. Aaron regarded this recognition as a remarkable distinction, not so much because he was "the third straight Eau Claire player to win the award— after (Bill) Bruton and (Horace) Garner—but that I was the third straight member of my race to win it."76
Within the Waycross camp, issues with overtones of segregation most often related to sleeping accommodations. Here again, decisions tended to reflect community standards. In Aaron's time, camp "was great . . . we slept in barracks, blacks and whites in the same long room."77 Aaron considered this a "pretty bold thing for that day and age" and attributed it in part to the fact that "the camp was far enough from town that none of the local people paid much attention to us."78 John Ambrose recalled that the players did everything together. "The Braves were good that way," he mused, "they never struck me as prejudiced."79
Such was Roland Hemond's recollection as well. Because the Braves were the sole occupants of the camp, "the atmosphere was more relaxed than perhaps in a different kind of facility. One of our strengths was that we all got along pretty well. If the barracks were divided I doubt it was something highly structured. Frankly, I can't recall any incidents that might contradict that view."80
Hemond regards the Braves of the 1950s and the camp at Waycross as something special. "We were a small organization, we had great camaraderie, and we worked closely together—everybody pitched in. It was a time of real personalities," he adds, "personalities such as Doc Gautreau and Donald Davidson, the Braves travelling secretary."81
However, by the time Willie O'Ree was flown down from Canada in 1956 to show his stuff, the barracks had become segregated. "I was assigned to a dorm with eight to ten other ballplayers, guys from the Dominican Republic, the West Indies, and Cuba," he wrote. "Black guys like me. I was getting the picture all too well."82
History professor Ken Fenster of SABR's Magnolia Chapter suggests that "this change is not surprising because of the Brown [Brown v. Board of Education] decision in 1954, [prohibiting racial discrimination in schools.] What whites were willing to countenance before Brown, integrated sleeping arrangements, eating arrangements, etc, they were not willing to accept after Brown."83 According to Fenster, the Brown decision "undermined the social fabric of the South. . . . Southerners rejected integration and wanted to rescind earlier efforts at integration."84
Bill Lucas's story of barracks life suggests a darker side. An African American, he was a rookie infielder at Waycross in 1957. As recounted in his obituary, "there were old army [sic] barracks. . . . One was for blacks, the other for whites. At night, they would lock the blacks inside. All the blacks, that is, except Lucas. 'There was no way they were going to lock me in that fire trap. No way at all,' Bill said, and he told that to the coaches."85
*****
Regardless what went on within camp, the organization was limited in what it could do to acclimatize nonwhite or foreign players to the broader, changing world beyond—and in the South that meant dealing with the intransigence of Jim Crow politics. At the personal level, offers of help usually came informally from caring individuals in a position to make a difference.
A case in point is Ben Geraghty, manager of the Jacksonville Braves. "In all the years I played baseball," wrote Hank Aaron, "I never had a manager who cared more for his players or knew more about the game."86 Jacksonville was part of the Sally League, a baseball icon revered in the Deep South. Unfortunately, the Deep South, as Willie O'Ree observed, "was not the most pleasant place for a black man to be."87
Aaron's writing colleague Lonnie Wheeler was even more direct. "Placing a black player in the South," he wrote, "was dangerous, at worst, and, at best, scandalous."88 Yet in 1953, here were the Braves sending the trio of Aaron, Mantilla, and Garner to the Sally League, in Jacksonville. And to make the experience even more frightening, they would become not only the first black players on their team but in the league as well.89 It fell to Geraghty to help them make it through.90
"Wherever we stayed," Aaron wrote, "Ben Geraghty would always make it a point to come over and see us . . . it meant a lot to us that the manger would go out of his way to make us feel like part of the team."91
Cito Gaston remembers that when he first signed with the Braves, ten years after Brown v. Board of Education, "there were places we had to stay in black hotels in the woods." He adds, "Sometimes, you couldn't get off the bus at restaurants and the white guys would bring us food." Once, when manager Andy Pafko discovered that a particular restaurant didn't serve blacks, says Gaston, "he told us: 'Okay, nobody goes there.' But some of the white guys went, anyway. Sometimes, it was hard to figure out who had your back and who was trying to put a knife into it."92
At times there was no one to break the ice. Lew Jones was a black first baseman from Florida who attended Waycross in 1954. He began the season with Eau Claire but was transferred back to Georgia to play with the Braves' Waycross affiliate in the Georgia- Florida League. It was not a pleasant experience. The Bears already had a first baseman, and Jones was struggling at the plate. Internet journalist Kevin T. Czerwinski wrote that "there were cities on the circuit that wouldn't host an opponent if one of the team members was black, so Jones was left behind."
Following a major misunderstanding with his manager, Jones just walked away and out of baseball. He became a teacher, earning a master's degree and Ph.D. along the way. "Baseball was a stepping stone for a great life," he says today, perhaps ambiguously.93
*****
Among Hispanic and French-speaking Quebec players in camp, the need for comfort and guidance was equally great, for not only were they strangers to a system, but they were strangers to the language. Roland Hemond recalls that several Hispanic prospects found this mix too daunting and returned home, a malaise that probably touched certain Quebecois players as well.
Don C. Trenary tells a story of a young Puerto Rican who, during a nighttime power failure, couldn't find his way to the washroom and panicked, his unintelligible cries creating havoc in his teepee. When things eventually got sorted out, "everybody laughed heartily and went back to bed. Except for the bewildered Puerto Rican. He had thought he was caught in a riot and it took a sedative to quiet him."94
Aaron saw firsthand how this problem affected his Jacksonville teammate Felix Mantilla. Writing about racial taunts in the Sally League, Aaron said, "We [he and Horace Garner] were both accustomed to it, being from the South, but Felix never heard that sort of thing growing up in Puerto Rico. It wasn't as easy for him to turn the other cheek."95
In camp, among those offering support to Hispanic players was Bill Lucas, the same man who had once removed the locks at Waycross. Following his playing days, Lucas joined the Braves' front office, eventually working his way "through the ranks to farm director and then general manager of the team in Atlanta—the highest position of any black in organized baseball."96
His later efforts to bridge gaps between the black and white populations in Atlanta contributed immensely to the team's acceptance by both communities.97 Lucas was an outgoing and friendly man and when he "just saw a need" to assist the Hispanic contingent at Bravesville, he acted. He explained: "How much harder it must be for the players coming from a different country and speaking another language . . . so I just step in and help."98
One man he helped was Rico Carty, a native of the Dominican Republic. The two men first met at Waycross in 1960, when Carty was finding the going especially tough. At the time, Lucas spoke very little Spanish, and Carty had no English, but somehow the two men connected.
Carty says that when he first landed in Waycross, he "struck out 45 times. I mean without touching the ball. And when I saw those pitchers throwing the ball right by me, the first thing on my mind was, 'Send me home because I don't like it over here . . . it's too cold. My English is no good. I strike out. I'd like to be home with my mother now.' So I went to John Mullen and said, 'Give me my release. I can't play the game.'"
Mullen's answer was, "If you want to go home, give me back my money."
Carty replied, "If you want that money, go to my country and get it." Mullen was adamant: "If I don't get it, you're not leaving."
"I felt the tears start to roll from my eyes, remembers Carty, "and I walk away."99
Fortunately, things changed. Coaches gave him another look; his confidence improved, as did his hitting, and soon Carty was on his way to a 15-year career as an outfielder in the major leagues.
In the early years, a number of Quebec ballplayers, all standouts in local baseball circles, also found their way to Waycross. The 1953 group included four— Georges Maranda and Jean-Marc Blais, holdovers from the 1952 Quebec Braves; Jean-Guy Hébert; and Claude Sénéchal. In 1954, a solid third baseman, André Pratte, showed "plenty of finesse at the hot corner and at bat, poling the pitches to the far corners of the field."100 Others followed. For the most part, their English skills were minimal, and so they turned to folks like Doc Gautreau or Roland Gladu and especially to Roland Hemond for direction.
Today, Hemond is among the most respected administrators in the game; SABR presents an annual award for "lifetime achievement for long-term contributions to scouting and player development" in his honor. Back then, however, he was a young man just starting out. He had joined the Braves organization with Hartford in 1951, and after a brief stopover with the Boston club, he was appointed assistant farm director. In 1961 he became the scouting and farm director for the Los Angeles Angels.
"I can still speak French," Hemond told Bill Nowlin for the SABR Baseball Biography Project. "French helped me earlier in my career with some of the young French players, like Claude Raymond and Georges Maranda and Ron Piché. They all made it to the major leagues. They were young pitchers attending their first spring training in the Milwaukee Braves organization in Waycross, Georgia, and they couldn't speak English. They were thrilled when I greeted them, just like some of the Latin players appreciate it when some of the baseball people speak Spanish to them when they hit the country."101
He believes his ability to help French-speaking players made a difference because it gave a more personal feel to their first professional baseball experience.102
Waycross provided Piché's introduction to professional baseball, and with his limited English and the strangeness of the environment, he considers it perhaps the toughest of all his baseball challenges. It was here he learned the universal truth that confronts all non-natives: that to survive, one needs to be better than his counterparts. "I was the foreigner," Piché recalls. "I was taking the place of an American kid."103
Quebec lads at Waycross with Billy Southworth (1953). Jean-Marc Blais, Georges Maranda, Southworth, Claude Sénéchal, Jean-Guy Hébert. Signed by the Braves in 1951, Maranda broke into the major leagues with the San Francisco Giants in 1960. (COURTESY OF DANIEL PAPILLON)
In the larger world outside the camp and beyond the team, there was little the club could do to shield its players from the prejudices surrounding them. When Willie O'Ree tried out with the Braves in 1956, the local scout who signed him put him on an airplane to Atlanta, but from there O'Ree was on his own. He knew things would be different but was still not prepared for the "Whites Only" and "Colored Only" washrooms that greeted him in the airport. "I walked into the colored one," he wrote. "I wasn't going to cause a revolution during my first few minutes in town."104
O'Ree spent two weeks at Waycross. On the first Sunday, he and several dormmates left camp for an all-black Baptist Church. Following the service, they stepped into a drugstore. "There were these white guys sitting at the soda fountain," he recalls, "and sure enough, they started in with racial remarks and name-calling. We got out of there before there was any real trouble."105
O'Ree was released a week later, but this time there was no flight home. This time he had to make the five-day, 2,000-mile trip by bus. For the first three days, he sat in the back. "I was only allowed to use the washroom or grab a sandwich at a rest stop. As we drove farther north I moved farther up the bus. By the time we got to the Canadian border I was sitting up front."106
Henry Aaron's introduction to Waycross beyond the camp gates was more than unpleasant or awkward; it was almost fatal. Shortly after arriving, he took the camp bus into town for a haircut. Somehow he missed the return trip, which meant making the long walk back to the barracks. By the time he reached the outer reaches of the camp, darkness had set in. Rather than follow the road, he tried a shortcut through the woods.
"I found my way," Aaron wrote, "and when I came out, the guard spotted me. All he saw was a black kid sneaking up on the barracks, so without further ado, he opened fire.107 Bullets were flying past my ears. I could see my career ending right there in the red clay of Waycross, Georgia—to say nothing of my life."108
Aaron did make it safely back to his bunk, and the next day, "John Mullen gave me a Bulova watch and told me not to miss the bus anymore."109
*****
As the decade progressed, racial tensions in Georgia escalated and harder lines emerged. Distressed by the imposition of Brown v. Board of Education, state politicians became increasingly determined to entrench segregation by means of legislation. Versions of a bill— often called the "racial bill"—designed to prohibit integration in athletic competitions110 were introduced in both 1955 and 1956, without success.
However, the iteration of the bill brought forward in 1957 had a greater shelf life, and while it too ultimately failed, its echoes resonated for some time afterward. Georgia Governor Marvin Griffin had already made clear his position. Convinced that the South stood "at Armageddon: the battle is joined,"111 he had called for a ban "on contests with other teams where the races are mixed or where segregation is not required among spectators."112
In early 1957, the Georgia State Senate unanimously adopted Bill 44, prohibiting "all athletic matches, physical games, social functions and entertainment events" that involved blacks and whites together, and sent it to the House of Representatives for approval. Sponsored by Senator Leon Butts of Lumpkin County, the bill identified professional baseball as its primary target.113 Butts explained that "many persons in his area refused to attend Sally League games in Columbus because Negroes played with whites." He suggested doing away with baseball altogether "if they can't get along without Negroes."114
The Milwaukee Journal immediately understood the implications for Waycross. Adoption of the bill, said the Journal, would mean "that the Milwaukee Braves minor league training base in Waycross, Ga. is doomed."115 John Mullen was equally unequivocal, insisting that should the bill pass "we would transfer our Negro players from Waycross to Jacksonville, Florida, and have them train with our Wichita and Atlanta clubs. Next year we would have to relocate the training center."
General manager John Quinn was more cautious. "We have a contract at Waycross which we must fill this year," he said, "but we may decide to move our rookie camp operations to another state a year from now."116
Reactions elsewhere within the baseball community were similar. One newspaper opined that the bill "would force major league teams to move their minor league practice camps out of Georgia, where there has been much activity in towns such as Thomasville, Waycross, and Albany."117
To the scholar Charles Betthauser, the issue was fundamental to the future of America. Writing some years later with reference to the Minnesota Twins, he claimed that for the country to be considered fully integrated, "baseball's spring training camps needed to be integrated as well. If it could not do that, then America would have to face a harsh reality: that its past-time would be forever tainted by discrimination and bigotry towards its own citizens."118
Bill 44 never did become law. That failure led Georgia's legislature to take a different, nastier approach: a petition to the U.S. Congress. Entitled the 1957 Georgia Memorial to Congress,119 the document underscored Georgia's "continuing battle for segregation" and, in language harsh and unfeeling, demanded the right to discriminate against racial minorities in public schools120 and everywhere else.
*****
By 1960, the Braves and the Orioles hosted the only minor-league training camps remaining in Georgia121 In Bravesville life went on, shaken somewhat, but comforted by the camp's self-imposed isolation. "At Waycross, you really had no way of knowing you were even in the South," says Jim Fanning, who joined the organization in 1963. "Segregation was not a factor. To my knowledge there was never a [racial] incident of any kind at spring training."122
Nevertheless, it was some time before sleeping arrangements determined by rank or race were eliminated. In 1960, Jordan wrote "all the coaches, scouts, managers and front office people slept in the first barrack; the white American players slept in the next three; the Spanish-speaking players in the fifth; and the black players in the sixth barrack closest to the swamp."123
Cito Gaston's recollection was similar. When he entered professional baseball at Waycross as a 20-year-old, "we stayed in segregated army [sic] barracks, blacks and Latinos in one building, white players in another." By his second year, however, "the barracks were integrated."124 Fenster suggests this was undoubtedly a consequence of the events leading up to "the passage of the Civil Rights Act."125
If, indeed, it took until 1964 for Bravesville to be fully integrated, this put them in arrears when measured against other organizations. According to Betthauser, by 1964 "teams, such as the Yankees, were enjoying integrated eating, housing and even theatres." 126 The Cardinals had purchased a hotel of their own "to avoid such discriminatory problems."127 To the Braves' credit, however, they achieved a significant first in 1961, when they fully integrated their spring ballpark in Bradenton, Florida.
Bravesville soldiered on, doing what it did best: preparing professional ball players. However, following the 1963 reorganization of baseball's league-classification system and the elimination of the B, C, and D classes—the result of significant league and team contraction128— its days grew numbered. When the now-Atlanta Braves began centralizing all spring-training operations at West Palm Beach, they built "a new clubhouse, lockers and three extra fields for Braves' farm clubs"129 and incorporated the five teams and 125–150 players remaining at Bravesville. And then they shut it down.130
The Waycross camp experienced a bit of a "dead cat bounce" in the spring of 1967, when the Kansas City Athletics left their minor–league center in Daytona Beach and moved in.131 But when the A's decamped for Oakland, the minor-league operation also headed west.
And with that, sans bang and drawing barely a whimper, an epoch drew to an end.
Trembling Earth Recreational Complex, some six miles from the site of Bravesville, is the hub of youth sports in today's Waycross. Note that the layout retains elements of Hugh Wise's original design, a fitting reminder of a time and place mostly forgotten. Trivia alert: The word for "trembling earth" in the language of the local Creek people is Okefenokee. (COURTESY OF JOE BALLENTINE)
Today, the Waycross camp is no more. After the baseballers moved out, local authorities converted the facility to a community recreational center. A concession stand went up where the rotunda once stood, a pool was installed, and the YMCA opened a summer day camp. Roger L. Williams says "that's where I and many of my contemporaries learned to swim."132
When the municipality replaced the center with a more modern facility some years later, the old Braves training grounds were incorporated into an expanding Waycross Ware County Industrial Park. The wooden Air Corps buildings were torn down, although the concrete changing room still stands; fences were removed; light standards disassembled; and the diamonds, still discernable beneath the unkempt grass, were left fallow. Little remains of once thriving Bravesville—except perhaps as a footnote in time.
Nevertheless, its legacy, the fruit of its many and varied accomplishments, will continue to ripen for years yet to come—and in the most unexpected ways. To Pat Jordan, "baseball was such an experience in my life that, ten years later, I have still not shaken it, will probably never shake it. I still think of myself, not as a writer who once pitched, but as a pitcher who happens to be a writer just now."133
When you get right down to it, Jordan's encomium pretty well sums up the Waycross experience. It was a story of temporary denizens on a small piece of land hidden beyond the Okefenokee Swamp, young men who, over a period of almost 15 years, learned how to be baseball players—and, in so doing, brought change and deeper meaning to their lives and to the lives of others, sometimes in spite of themselves.
DANIEL PAPILLON, a founding member of the SABR Quebec Chapter in 2005, works for Les Capitales de Québec of the CANAM League (Independent) on projects related to local baseball history.
BILL YOUNG is coauthor, with Danny Gallagher, of "Remembering the Montreal Expos" (Scoop Press, 2006) and author of several articles about minor-league baseball (particularly the Provincial League) in Quebec. He served as dean in the Quebec community-college system and is a founding member of SABR's Quebec Chapter.
Notes
1. "Georgia Racial Bill Threatens Braves' Base at Waycross," Milwaukee
Sentinel, 14 February 1957, 15.
2. "11 Braves' Players Polished at Kids Camp in Six Years," The Sporting
News, 30 March, 1955, 21.
3. "Braves Shift Mass Farm Base," The Sporting News, 3 March 1954, 22.
4. Ibid.
5. "11 Braves' Players Polished at Kids Camp in Six Years."
6. Palm Beach Post, 4 October 1966.
7. www.georgiaencyclopedia.org.
8. Lyle Spatz, Bad Bill Dahlen: The Rollicking Life and Times of an Early Baseball Star (Jefferson, N.C.: McFarland, 2004), 53.
9. "The Old Ball Game," ed. Bill Hicks, The Oregonian, 19 September 1994.
10. Peter Filichia, Professional Baseball Franchises from the Abbeville Athletics to the Zanesville Indians (New York: Facts on File, 1993), 248.
11. The Waycross entry in the Class D Georgia State League in 1914 was called the Grasshoppers and later the Moguls. The following year, the league changed its name on June 15 to the Florida–Alabama–Georgia League (FLAG). It disbanded on July 17. Lloyd Johnson and Miles Wolff, eds., The Encyclopedia of Minor League Baseball (Durham, N.C.: Baseball
America, 1993).
12. www.blackbetsy.com.
13. The manager of the renamed Waycross Braves was Mike Fandozzi. He is of interest to the authors because for seven years he played second base with the Quebec Braves and was perhaps the most popular player in the history of the club.
14. St. Petersburg Times, 30 June 1954, 23.
15. Kevin T. Czerwinski, "Class D Trailblazer Turned to Teaching," MiLB.com.
16. http://www.baseball-reference.com/minors/league.cgi?code=GAFL&class=A.
17. "Braves of Future May Be Home Grown," Milwaukee Journal, 25 April 1954, 3.
18. Not that Waycross itself was especially inhospitable. During the 1950s, according to a Waycross city profile, the town introduced a unique outreach approach to tourists. It seems that local police would stop motorists with out-of-state license plates and escort them downtown (one can only imagine the dismay that gesture must have generated). There, the friendly Waycross Welcome World Committee would greet them and offer "overnight lodging, dinner, and a trip to the swamp." The program was eventually discontinued after the Interstate highways were built.
19. Pat Jordan, A False Spring (New York: Bantam, 1973), 112.
20. "Hank Aaron Biography," Oregon Post Magazine Online, www.u-s-history.com/pages/h3753.html.
21. Jordan, A False Spring, 114.
22. Guy Lemieux, "A l'entrainement des Braves," L'Événement (Québec), 1953.
23. Don C. Trenary, "Braves Will Take $100,000 Gamble on Hopefuls in Rookie Spring Camp," Milwaukee Journal, 3 March 1957, sect. 3, 3, 6.
24. Jordan, A False Spring, 114.
25. Trenary, "Braves Will Take $100,000 Gamble."
26. Telephone conversation with Roland Hemond, 5 February 2010.
27. Ibid.
28. Jordan, A False Spring, 123.
29. "Hugh Wise, Braves' Scout, Built Layout on Marshland," The Sporting News, 21 March 1955, 21.
30. Jordan, A False Spring, 113.
31. Hank Aaron with Lonnie Wheeler, I Had a Hammer: The Hank Aaron Story (New York: HarperCollins, 1991), 54.
32. Telephone conversation with Roland Hemond, 5 February 2010.
33. "11 Braves' Players Polished at Kids Camp in Six Years," 21.
34. Jordan, A False Spring, 124.
35. Ibid., 112–37.
36. Ibid., 115–16.
37. "11 Braves' Players Polished at Kids Camp in Six Years," 21.
38. Louis J. Fusk, Quebec Chronicle Telegraph, 15 April 1955.
39. Telephone conversation with Roland Hemond, 5 February 2010.
40. Louis J. Fusk, Quebec Chronicle-Telegraph, 15 April 1955.
41. Trenary, "Braves Will Take $100,000 Gamble."
42. Telephone Conversation with Jim Fanning, 3 February 2010.
43. "Georgia Racial Bill Threatens Braves' Base at Waycross," Milwaukee Sentinel, 14 February, 1957, 15.
44. Willie O'Ree with Michael McKinley, The Autobiography of Willie O'Ree: Hockey's Black Pioneer (Toronto: Somerville House, 2000), 41.
45. Aaron with Wheeler, I Had A Hammer, 54.
46. Telephone conversation with John Ambrose, February 3, 2010.
47. Louis J. Fusk, Quebec Chronicle Telegraph, 15 April 1955.
48. Guy Lemieux, "A l'entrainement des Braves: rapports," Le Soleil (newspaper), April 1953.
49. St. Petersburg Times, 27 March 1957.
50. They were Austin, Texas; Boise, Idaho; Cedar Rapids, Iowa; Eau Claire, Wisconsin; Jacksonville, Florida; McCook, Nebraska; Midland, Texas; and Wellsville, New York.
51. Trenary, "Braves Will Take $100,000 Gamble."
52. "Time Will Tell but No. 243 May Play for Braves in '63," Milwaukee Journal, 29 March, 1960, 15.
53. Ibid.
54. Milwaukee Sentinel, 28 July 1957, section C, 7.
55. Lemieux, "A l'entrainement des Braves."
56. "Vern Handrahan, P.E.I. Pitcher, Struck Out 19 Batters in Game," in Jim Shearon, Over the Fence Is Out: The Larry Walker Story and More of Canada's Baseball Legends (Kanata: Malin Head Press, 2009), 153.
57. Jordan, A False Spring, 125.
58. Ibid.
59. Ibid., 126.
60. "11 Braves' Players Polished at Kids Camp in Six Years," 21.
61. Telephone conversation with Roland Hemond, 5 February 2010.
62. Milwaukee Sentinel, 6 March 1956, 1.
63. Jordan, A False Spring, 117.
64. Aaron with Wheeler, I Had a Hammer, 55.
65. Jordan, A False Spring, 118.
66. O'Ree with McKinley, The Autobiography of Willie O'Ree.
67. "11 Braves' Players Polished at Kids Camp in Six Years," 21.
68. Jordan, A False Spring, 130.
69. Sam Jethroe was traded from the Montreal Royals of the Triple-A International League to the Boston Braves in 1949 and made his National League debut in 1950. He was the first African American to wear a Boston uniform for a major-league team. The Red Sox were the last major-league team to integrate, when Pumpsie Green took the field in 1959. Larry Moffi and Jonathan Kronstadt, Crossing the Line: Black Major Leaguers, 1947–1959 (Iowa City: University of Iowa Press, 1994).
70. Ibid.
71. Shearon, Over the Fence Is Out, 153.
72. Okefenokee mosquitoes are not like other mosquitoes. According to one long-time Waycross resident, "they are not your regular mosquitoes; they are big and black, tiger mosquitoes, and when they swarm at night you don't want to be anywhere near the swamp. They will suck you dry and haul you off like a vampire."
73. Aaron with Wheeler, I Had a Hammer, 53.
74. "Braves Seek Solution to Florida Segregation," Milwaukee Journal, 9 February 1961, section 2, 14.
75. Jordan, A False Spring, 115.
76. Aaron with Wheeler, I Had a Hammer, 46.
77. Ibid., 50.
78. Ibid., 54.
79. Telephone conversation with John Ambrose, 3 February 2010.
80. Telephone conversation with Roland Hemond, 5 February 2010.
81. Ibid.
82. O'Ree with McKinley, The Autobiography of Willie O'Ree, 41.
83. Ken Fenster, e-mail communication with coauthors.
84. Ibid.
85. Jimmy Smothers, "Tribute to the Passing of a Friend," Gadsden Times, 10 May 1979, 19.
86. Aaron with Wheeler, I Had a Hammer, 56.
87. O'Ree with McKinley, The Autobiography of Willie O'Ree, 41.
88. Aaron with Wheeler, I Had a Hammer, 50.
89. The Savannah Indians in the Sally League also began the year with two black players on their roster. Ironically, Jacksonville opened the season against Savannah in Savannah. That game drew about 5,500 fans, the largest opening-day crowd in Savannah history. Ken Fenster, e-mail communication with co-authors.
90. Aaron with Wheeler, I Had a Hammer, 55.
91. Ibid., 64.
92. Bill Lanchow, "Slam Sports," 7 June 2009.
93. Czerwinski, "Class D trailblazer Turned to Teaching."
94. Trenary, "Braves Will Take $100,000 Gamble."
95. Aaron with Wheeler, I Had a Hammer, 58.
96. Gadsden Times, 27 May 1967, 37.
97. Telephone conversation with Jim Fanning, 3 February 2010.
98. Gadsden Times, 27 May 1967, 37.
99. Pritt Vesilind, "Rico Carty Finally Makes It Big," Baseball Digest, August 1970, 69.
100. Quebec Chronicle-Telegraph, August 1954.
101. Bill Nowlin, "Roland Hemond," in The Baseball Biography Project, SABR. http://bioproj.sabr.org.
102. Telephone conversation with Roland Hemond, 5 February 2010.
103. Ron Piché, presentation to SABR-Quebec meeting, 2009.
104. O'Ree with McKinley, The Autobiography of Willie O'Ree, 41.
105. Ibid., 42.
106. Ibid., 42–43.
107. Emphasis added.
108. Aaron with Wheeler, I Had a Hammer, 55.
109. Ibid.
110. "Racial Ban Bill in Georgia," The Sporting News, 1 February 1956, 30.
111. Gilbert Caldwell, "Sugar Bowl 1956: A Southern Armageddon," American Renaissance 12, no. 12 (December 2001).
112. Ibid.
113. Daily Times-News (Burlington, N.C.), 14 February 57, 1.
114. Ohio News (Lima, Ohio), 23 January 1957.
115. Milwaukee Journal, 15 February 1957.
116. "Georgia Racial Bill Threatens Braves' Base at Waycross."
117. Ohio News (Lima, Ohio), 23 January 1957.
118. Charles Betthauser, " 'Bigotry Is Bad for Business': The Desegregation of Spring Training Camps in the Minnesota Twins Organization, 1960–1964," thesis, University of Wisconsin-Eau Claire, 2007, 2, http://minds.wisconsin.edu/handle/1793/23504.
119. "1957 Georgia Memorial to Congress," Absolute Astronomy, 8 March 1957.
120. http://en.wikipedia.org/wiki/1957_Georgia_Memorial_to_Congress.
121. "Farm Camps Geared for Mass Production," The Sporting News, 9 March 1960, 11.
122. Telephone conversation with Jim Fanning, 3 February 2010.
123. Jordan, A False Spring, 113.
124. Bob Elliott, "Slam Sports," 16 February 2009.
125. Ken Fenster, e-mail communication with coauthors.
126. Betthauser, " 'Bigotry Is Bad for Business,' " 23.
127. Ibid.
128. http://en.wikipedia.org/wiki/Minor_league_baseball#Reorganization_of_1963.
129. "Perini Certain W. Palm Beach Will Build Park," The Sporting News, 28 March 1962, 28 March 1962, 19.
130. Palm Beach Post, 4 October 1966.
131. Daytona Beach Morning Journal, 26 November 1966, 11.
132. Telephone conversation with Roger L. Williams, 9 February 2010.
133. Jordan, A False Spring, 10.
https://sabr.org/wp-content/uploads/2011/02/np-2010-055.large-thumbnail.jpg
82
150
admin
/wp-content/uploads/2020/02/sabr_logo.png
admin
2011-02-03 11:16:33
2021-01-22 21:18:41
The Red Clay of Waycross: Minor-League Spring Training in Georgia with the Milwaukee Braves