The San Diego Tigers of the West Coast Negro Baseball League
This article was written by Leslie Heaphy
This article was published in The National Pastime: Pacific Ghosts (San Diego, 2019)
---
As World War II ended, baseball was moving in a new direction. The Brooklyn Dodgers' signing of Jackie Robinson launched a new era of integration for the National Pastime, the first step in a long journey that is still in progress. Since the doors to the majors would not open right away, there continued to be a need for opportunities for non-white players. Abe Saperstein, owner of the Harlem Globetrotters, began to work with local businessmen in California in late 1945 to create a West Coast League, which would begin play in 1946 as a way to continue to offer chances for African American ballplayers.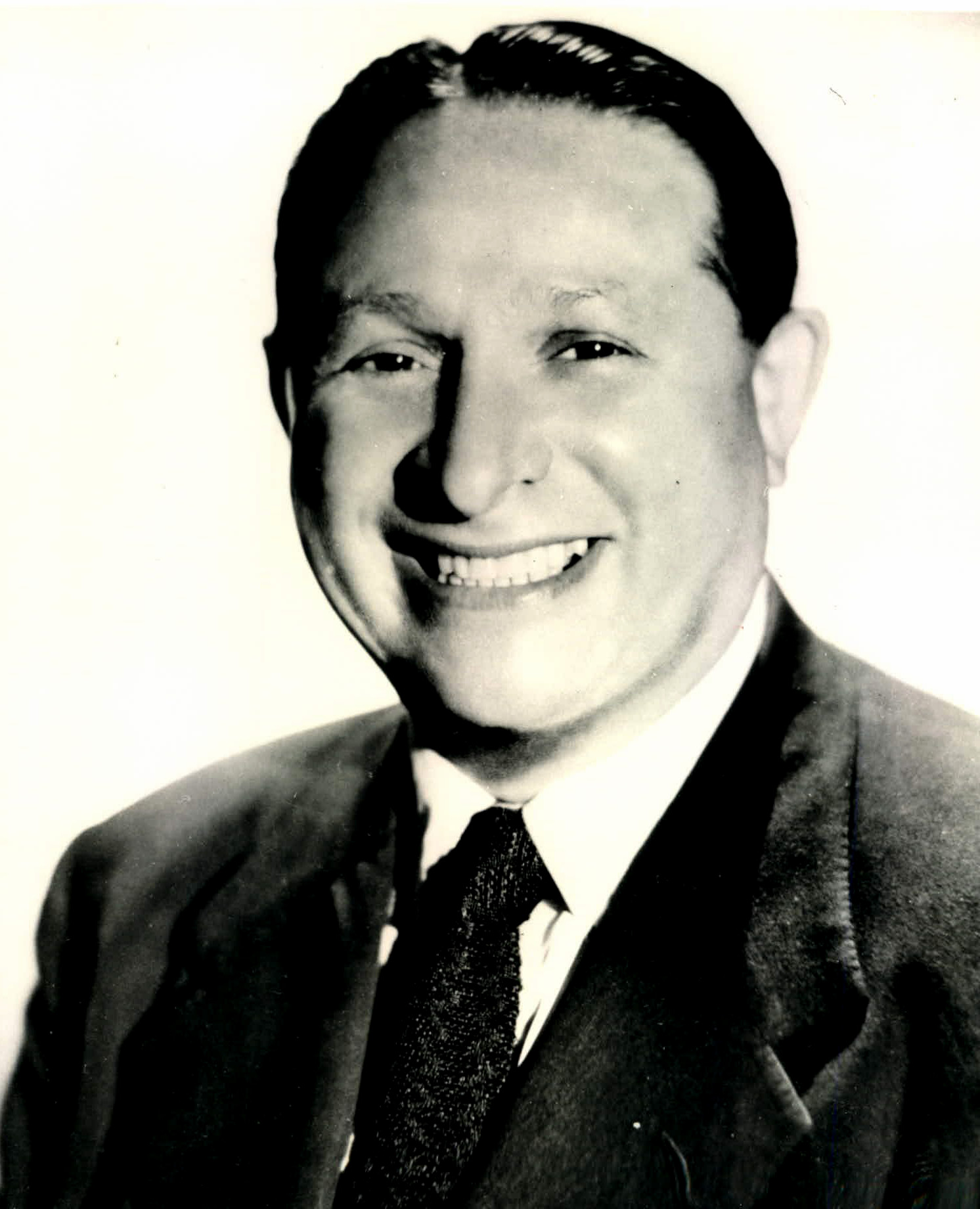 Though the plan for the league was for a full season and beyond, only half of one season would be played, from May to July 1946, with six teams participating. Due to its short tenure, little has been written about the league and not a great deal of sources exist to explain its importance in the history of baseball.
Black baseball in California has a history that dates to the nineteenth century. Much of the play centered on San Francisco and Los Angeles during the winter. The California (later Pacific Coast) Winter League was the place for organized games. African American teams regularly played in the league, with Rube Foster bringing his Leland Giants out to play in 1910. The Chicago American Giants came out in 1912–13 to play 24 games against the San Diego Bears, the 1911 winners of the California Winter League. The Giants left San Diego with a 14–10 record. Walter Johnson found himself on the losing end of the score against the Los Angeles Giants during the 1908–09 winter season. This foundation of integrated play helped spur the creation of the West Coast League in 1946. There were also a number of smaller semipro leagues that played all over California, such as the Berkeley International Colored League.1
Local businessmen and sports promoters in California began meeting in October 1945 to discuss creating a league for African American ballplayers. They used the first meetings to discern interest and begin to discuss key details, such as where the teams would play, who would be in charge and so on. The official creation took place at the High Marine Social Club in Oakland in early 1946. Led by two Berkeley firemen, Eddie Harris and David Portlock, a league structure was created. The original plan included a 110-game schedule with all member teams paying a $500 franchise fee. The official name of the league was the West Coast Baseball Association. There were some big names involved—Saperstein, Jesse Owens, Negro Leaguers such as Hal "Yellowhorse" Morris and local star Herb Simpson—and the organizing group thought they would help drive interest.
The schedule was not completed and the franchise fee was not regularly collected. One argument for the failure of the league would be the rush to put it together in just a couple of months. The original group did vote to make Saperstein president, Owens vice president, and Portlock league secretary, but details such as securing stadiums and umpires for the games and creating publicity for the league were not ironed out ahead of time, leaving teams scrambling during the season to stay on top of all that was needed. Telegrams between Saperstein and Oakland Larks business manager Ed Harris make the lack of business planning clear. They talk about games being canceled, stadiums being unavailable, and salary disputes involving players asking for more money than the league could pay.2
The six original teams represented Seattle, Portland, Oakland, San Francisco, Fresno, and Los Angeles. The San Diego Tigers took over for the Fresno team before the season even began, under the leadership of Roy Parker. The San Diego club played a doubleheader against the Oakland Larks in the season opener on May 12, 1946, at Fresno Midget Auto Racing Park. The Tigers won the first game 8–7 and lost the second 3–0. The crowd was estimated at 2,500 fans.3 A third game may have been lost by a score of 21-4. Results for other games have not been found as coverage of the league was sporadic and centered mainly around the more well-known Oakland Larks. For example, we know Owens's Portland Rosebuds started their season with three games in El Paso, Texas. Their league schedule had them playing the Seattle Steelheads. By the time the league folded, the Larks were promoting themselves as the winners of the league with a reported 14–3 record. The Tigers were listed in fifth place at 4–6 record, ahead of only the Los Angeles White Sox, who finished 3–12.4
When the West Coast league folded, some of the teams, including the Tigers, continued to play barnstorming schedules. Ads appeared in several California papers in September 1946 announcing the Tigers playing in San Bernardino, Salinas, and Santa Maria. One of the games in Salinas had to be halted: Umpire Ace Johnson stopped it because of the name-calling from the stands. Salinas fans cheered the Tigers players after the game and apologized for the behavior of people they felt were clearly not from Salinas. Salinas did end up winning the game 7–5 on a two-run homer by Doc Tucker in the seventh inning.5
The team returned to play in 1947 as well. One of the highlights the team used in advertising was the great play of one-armed fielder Jesse Alexander, who before the game and between innings would show off his fielding and powerful hitting.6 In early July, the Tigers found themselves returning from a tour of Southern states and Mexico, where the local papers reported they had won 80 percent of the games they played. A newspaper in Oregon reported big crowds were expected when the Tigers came to town because of the great success they'd had on their tour.7
The San Diego Tigers had a short existence but played a key role in the growth of black baseball on the West Coast. The team enjoyed a measure of success that gave fans a chance to see some of their local players realize their dreams of playing professional baseball. Much more study needs to be done to learn about this team and its players to add to the history of black baseball.
LESLIE HEAPHY is an Associate Professor of History at Kent state University at Stark and has written or edited six books and numerous articles on the Negro Leagues, women's baseball, and the New York Mets.
San Diego Tigers roster8
| Last | First | Position | Years |
| --- | --- | --- | --- |
| Alexander | Jesse | INF/OF | 1946-47 |
| Brown | J. | | 1946 |
| Curtis | Harvey | CF | 1947 |
| Flowers | W. | 3B | 1947 |
| Floyd | Albert | 1B | 1947 |
| Gabe | Ted | | 1946 |
| Gray | Chappie | SS | 1947 |
| Green | Bill | P/LF | 1946 |
| Gross | Roy | | 1946 |
| Hayden | Pop | P | 1947 |
| Hernandez | Benny | | 1946 |
| Hicks | Wilbur | | 1946 |
| Lawson |  ??? | P | 1948 |
| Litspey | John | P | 1947 |
| Lowe | Jack | C | 1946-47 |
| Malone | Lucky | P/1B | 1946-47 |
| McDonald |  ??? | RF | 1946 |
| Mouton | Anthony | P | 1946 |
| Mouton | Stanley | | 1946 |
| Pierce |  ??? | P | 1948 |
| Poole | Milton | OF/P | 1946-47 |
| Taylor | Kenny | P | 1947 |
| Thomas | M.L. | RF | 1947 |
| Walker |  ??? | 3B | 1946 |
| Wallace |  ??? | C | 1948 |
| Walton | George | 2B/P | 1946-47 |
| Watkins | Ed | RF | 1946 |
Notes
1  "Looking Back: California's Negro League," San Jose Public Library. https://www.sjpl.org/blog/looking-back-californias-negro-league; "African American Baseball in San Diego," San Diego History Center; By-laws, Correspondence 1945–1947, West Coast Negro Baseball Association Collection, MS 17, African American Museum & Library at Oakland, Oakland Public Library, Oakland, California. https://oac.cdlib.org/findaid/ark:/13030/c8125tf5/
2  Guide to the West Coast Negro Baseball Association Collection, West Coast Negro Baseball Association Collection.
3  Guide.
4  Undated press releases, West Coast Negro Baseball Association collection; Won-Loss Record, Center for Negro League Research, Birmingham, Alabama; Milan Simonich, "EP was Home to the Negro Leagues for One Weekend," El Paso Times, July 12, 2010. https://www.elpasotimes.com/story/news/history/blogs/tales-from-the-morgue/2013/06/24/ep-was-home-to-the-negro-leagues-for-one-weekend/31495787/.
5  "Salinas Rallys in Seventh to Turn Back Tigers, 7–5," Salinas Californian, September 3, 1946.
6  "Handicap no Hex," Santa Maria Daily Times and Courier, May 10, 1947.
7  "San Diego Tigers Battle Umpqua Chiefs," Roseburg News Review, July 5, 1947.
8  Compiled from a variety of newspaper sources as no official rosters have been found.
https://sabr.org/wp-content/uploads/2020/03/research-collection4_350x300.jpg
300
350
admin
/wp-content/uploads/2020/02/sabr_logo.png
admin
2019-08-07 11:26:42
2021-04-09 20:03:50
The San Diego Tigers of the West Coast Negro Baseball League