Turning the Pirates' Ship
This article was written by Francis Kinlaw
This article was published in The National Pastime: Steel City Stories (Pittsburgh, 2018)
---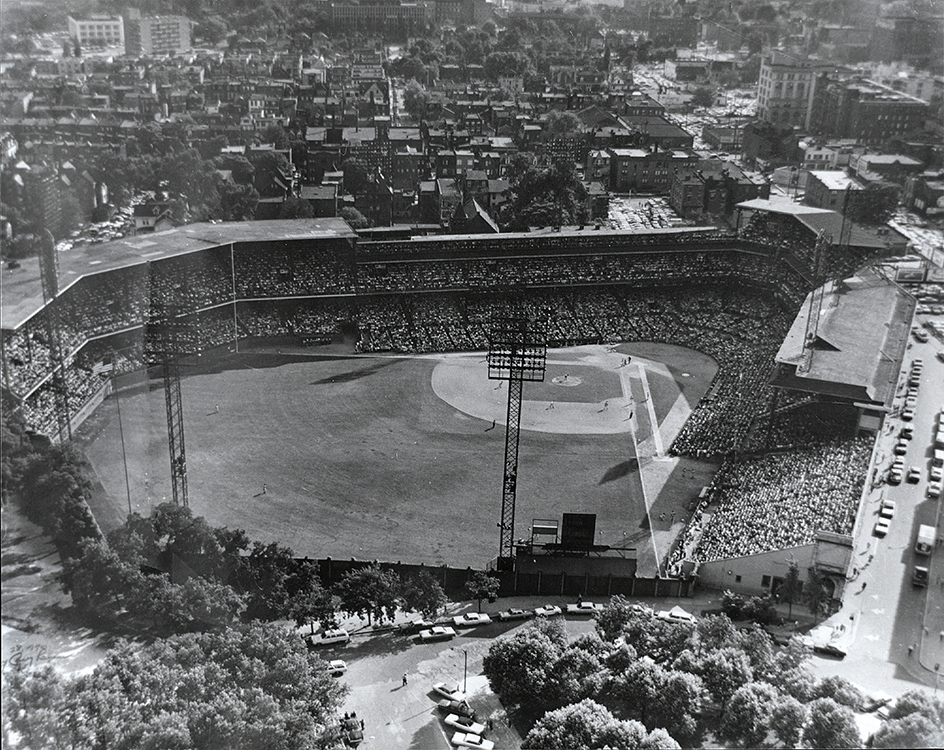 In 1950 the Pittsburgh Pirates resembled too well
The woeful Washington Nats;
With the fans' only reason for interest and hope,
Contained in Ralph Kiner's bats.
The Senators and Pirates were symbols of defeat
On stages and movie screens:
Damn Yankees was based upon Senators losses . . .
In Pittsburgh, Angels (in the Outfield) intervened.
For eight years in the Fifties, the Bucs finished seventh or eighth,
With the cellar five times claimed outright;
In each of those seasons they were so far from first place,
Pennants weren't remotely in sight.
Around the same time, Abbott and Costello drew laughs
With an exchange that left audiences amused;
In "Who's on First?" Bud did his very best to explain
As Lou only grew more confused!
With Pirate rosters filled with few household names,
What would Costello have thought
If instead of "Who," "What," or "Today," he were told
The true names of guys holding a spot?
The real first sacker never was "Who,"
But observers might have said, "Who is he?"
When holding on runners, or awaiting a toss,
A Hopp, Ward, or Fondy they'd see.
Jack Phillips and Bartirome, in those lean early years,
Also donned a first baseman's mitt;
Despite their best efforts, neither performed well enough
To make the organization commit.
In '56, a first sacker did make national news
By homering in eight straight games,
But elation waned as Dale Long's team hit the skids
And resumed its severe growing pains.
Nor did the fictitious fellow named "What"
Appear at the keystone spot;
Instead Merson and Murtaugh, Basgall and O'Brien
Gave second base their best shot.
That O'Brien was Johnny, not his twin brother Eddie—
The pair sometimes took the field together;
In '54 Curt Roberts called second his home,
While hoping each day to play better.
"I-Don't-Know" wasn't found near the hot corner,
In Forbes Field or in games on the road;
Castiglione, Cole, and Freese all did play there
Though their status as stars seldom glowed.
Pittsburgh's shortstops never uttered, "I don't give a darn"
As they tried to improve and excel;
They didn't succeed but they had a fine view
Of Pittsburgh's "basepaths carousel."
Behind the plate there appeared five masked men—
But not the imaginary "Today";
Joe Garagiola and the others did all that they could
To keep rival basestealers at bay.
The name of "Tomorrow," the hurler on Abbott's team,
Held meaning for young guys on the farm
As they placed trust in the future and blossoming youth,
Along with sound pitching arms.
There were plenty of names, but not many well-known,
Among those who trekked to the mound;
Dickson and Surkont, LaPalme and Lindell
Were a few Branch Rickey had found.
Dick Littlefield was another one of the bunch
Who pitched in a very large yard;
Forbes Field was spacious with very wide gaps
That swallowed sharp liners hit hard.
Marginal players filled out the various rosters
In each of those frustrating years:
Gair Allie, and Atwell, Macdonald and McCullough,
Came with cold Iron City beer.
The O'Briens and O'Connell, Strickland, Shepard, and Sandlock,
And slugging Frank Thomas, of course,
Whose offensive stats, far better than most,
Eased mood swings bent toward remorse.
Howie Pollet, Bob Purkey, a Hogue and a Hetki,
Dick Hall, Woody Main and Red Munger,
A Werle and a Wilks, a Queen and a Chambers . . .
All afflicted with "pennant-race hunger."
The losses and pain continued until '58
When maturing finally occurred;
Second place lifted spirits, good times lay ahead—
Valid hopes for a flag had been stirred!
Mazeroski, Groat, Clemente, Virdon, and Skinner
All played quite well in that year;
The pitching of Law and Kline and Friend and Face,
Signaled big celebrations were near.
Danny Murtaugh had now returned to the scene
As manager of an expected rebirth;
That new dawn would be realized just two years hence
When his second sacker shook the earth!
FRANCIS KINLAW has contributed to 18 SABR convention publications (matching the number of Max Surkont's pitching losses in 1954, Ron Kline losses in 1956, Bob Friend losses in 1957, and Roy Face and Vern Law victories in 1959). He has attended 22 SABR national conventions, equaling the number of Bob Friend's mound victories in 1958. A member of SABR since 1983, he resides in Greensboro, North Carolina, and writes extensively about baseball, football, and college basketball.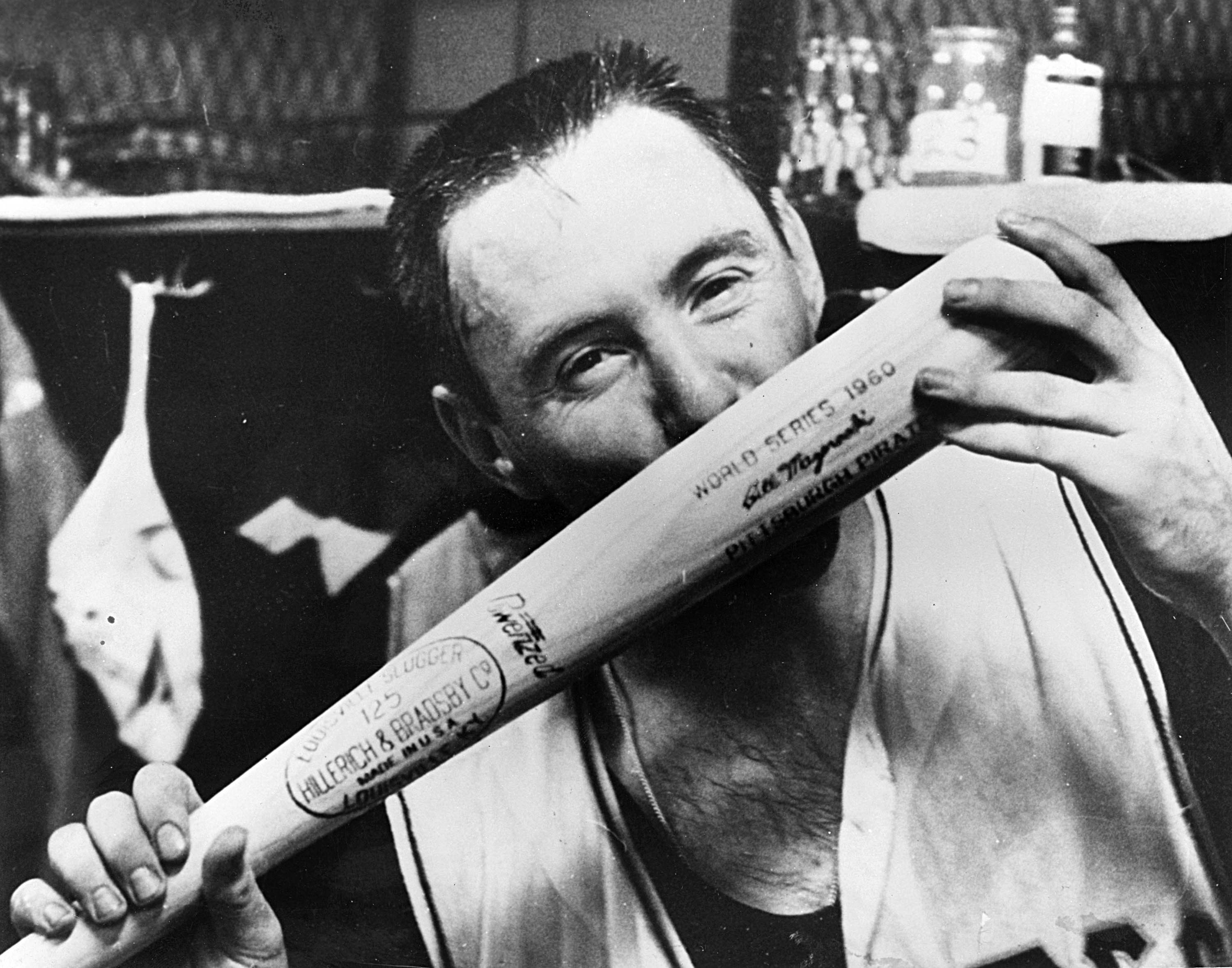 https://sabr.org/wp-content/uploads/2020/03/research-collection4_350x300.jpg
300
350
admin
/wp-content/uploads/2020/02/sabr_logo.png
admin
2018-07-03 11:43:43
2023-07-31 15:55:10
Turning the Pirates' Ship