2018 SABR Analytics: Listen to highlights from The State of Analytics with Brian Kenny, Jon Sciambi
The State of Analytics panel with MLB Network host Brian Kenny and ESPN broadcaster Jon "Boog" Sciambi opened the 2018 SABR Analytics Conference on March 9, 2018, in Phoenix, Arizona.
The two veteran TV announcers covered the gamut about modern baseball, from the free-agent market this offseason to player development strategies in the front office and on the field.
---
---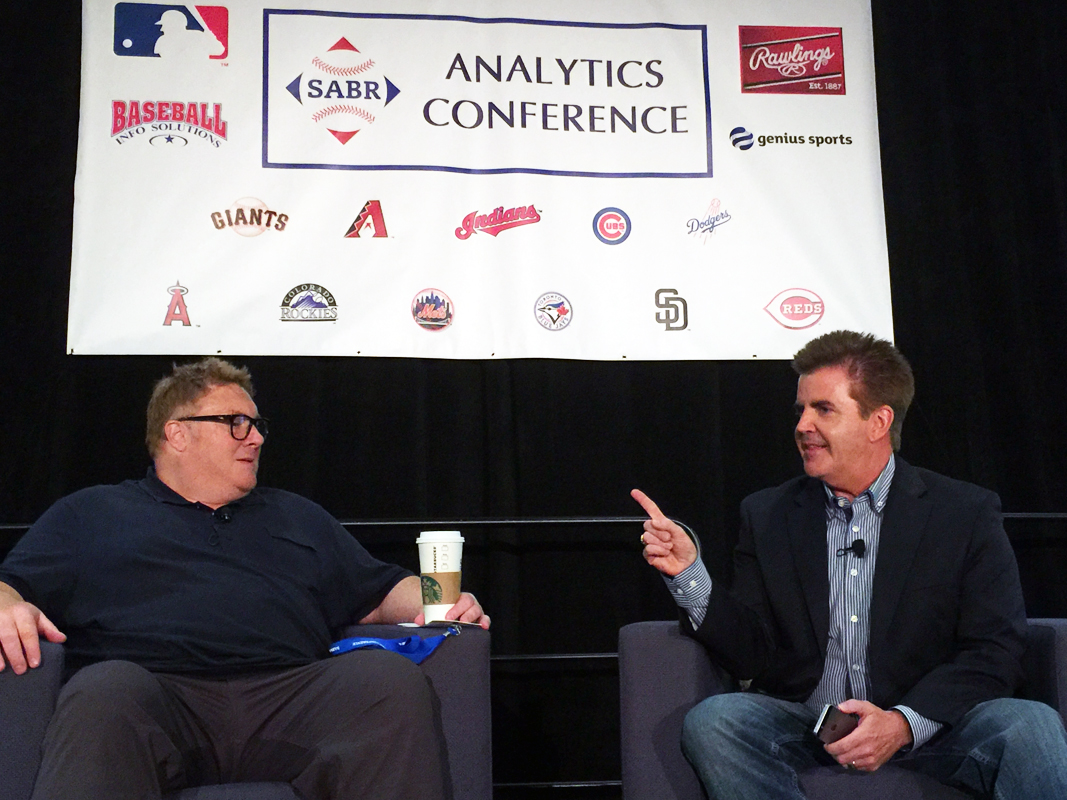 Here are some highlights:
ON FRONT OFFICES CONNECTING WITH PLAYERS
Kenny: "[Teams and players] have converging interests. Your incentive system is the same: you want your players to be better. … I was a little taken aback, team by team, that these baseball ops people — and they're sprinkled all around here [in this room] — are now in the clubhouse. …. They want it seamless from the top to the bottom, from the minor-league players up to the team president. Everybody is connected. And it's such a smart, holistic way of doing things. That's what I thought about the Astros five years ago. I said it at this conference, they're going to win 95 games a season. And everybody laughed and laughed. … Now, they're world champions in five years. Everybody is buying in."
Sciambi: "There's an intangible component, the idea of connecting with players. You have to have empathy and be willing and able to put yourself in the players' shoes to deliver the message."
ON ANALYSTS IN THE DUGOUTS
Kenny: "The manager has a lot to do. I've advocated that there should be a management staff — a strategy staff, like six of you guys sitting back there. Soon, there will be one in uniform. Someone is going to put [Houston Astros executive and former NASA analyst] Sig Mejdal in a uniform. Someone is going to put one of you in this room in a uniform, put a scientist in a uniform. … It'd be a better version of Don Zimmer. The manager has to focus on so many things. He's thinking of the fourth inning, who's thinking of the sixth inning? It all happens too fast."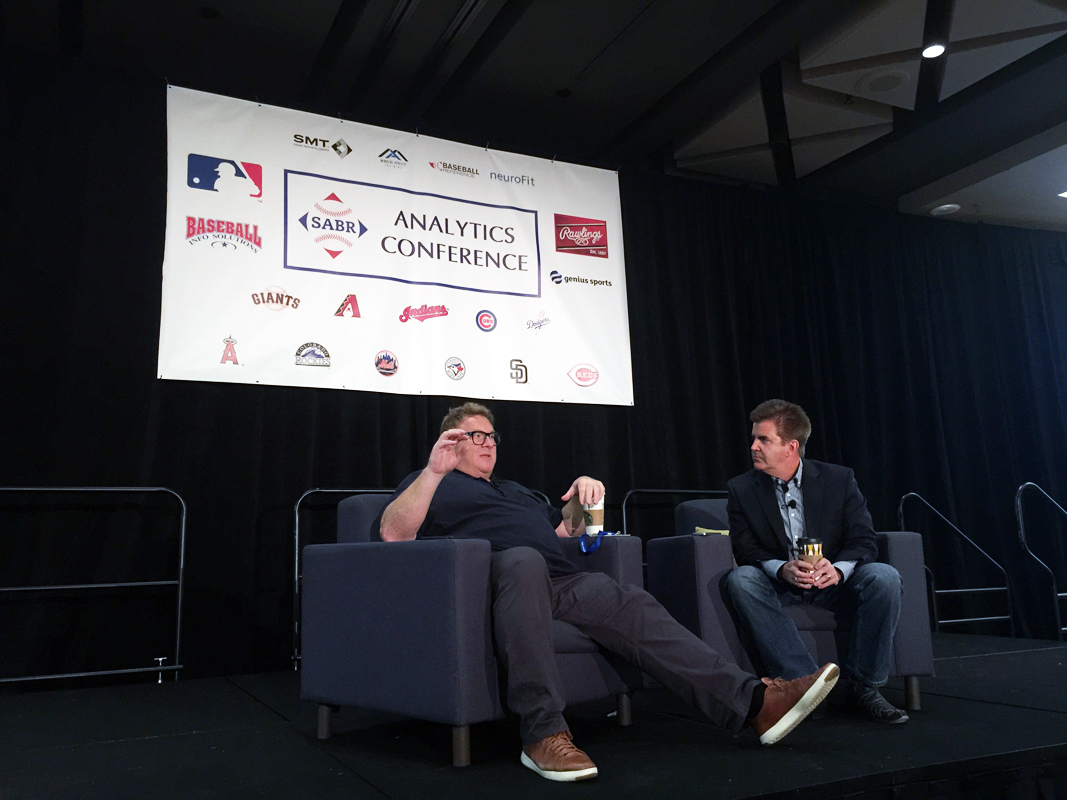 ON CLUBHOUSE LEADERSHIP AND LANGUAGE SKILLS
Sciambi: "As someone who is in clubhouses a lot — and don't make me try to quantify it, because I can't — but Eric Hosmer is a guy who I will talk [about his] intangibles. Maybe it's an explosive topic and maybe it's not: The white guys in MLB who are willing to learn Spanish and bring the Latin guys into the larger group have value. It's a big deal. It's why someone like Alex Bregman has, I think, an intangible quality … and when you get the white players who are willing to take the clubhouse and [bring] everyone together, there is some value to that. … What's that worth? I have no idea. … [But] it's the comfort in the clubhouse that you think is going to translate on the field. "
ON USING ADVANCED METRICS
Sciambi: "Context is important. It's just about eliminating the noise … about teaching people how to think. I don't want to put a graphic up that says Clayton Kershaw has the most wins in the last 10 years. You don't want to teach people to think that anyone on that list is [necessarily] good. Clayton Kershaw is good, but that's not how we want to arrive at that [conclusion]."
For more coverage of the 2018 SABR Analytics Conference, visit SABR.org/analytics.
---
Originally published: March 9, 2018. Last Updated: July 27, 2020.
https://sabr.org/wp-content/uploads/2020/03/research-collection4_350x300.jpg
300
350
admin
/wp-content/uploads/2020/02/sabr_logo.png
admin
2018-03-09 20:56:03
2020-07-27 15:52:03
2018 SABR Analytics: Listen to highlights from The State of Analytics with Brian Kenny, Jon Sciambi