2020 SABR Analytics: Watch highlights from the Automated Strike Zone Panel
At the SABR Analytics Conference on Sunday, March 15, 2020, in Phoenix, Arizona, the Automated Strike Zone Panel covered perspectives on new technology in baeball and how it may affect the game.
Panelists included Bobby Evans, former San Francisco Giants Senior Vice President and General Manager; Ben Jedlovec, Director of Engineering, Data Quality, for Major League Baseball; Wayne Greiner, president of Greiner Agencies Inc.; and moderator Rob Neyer.
---
---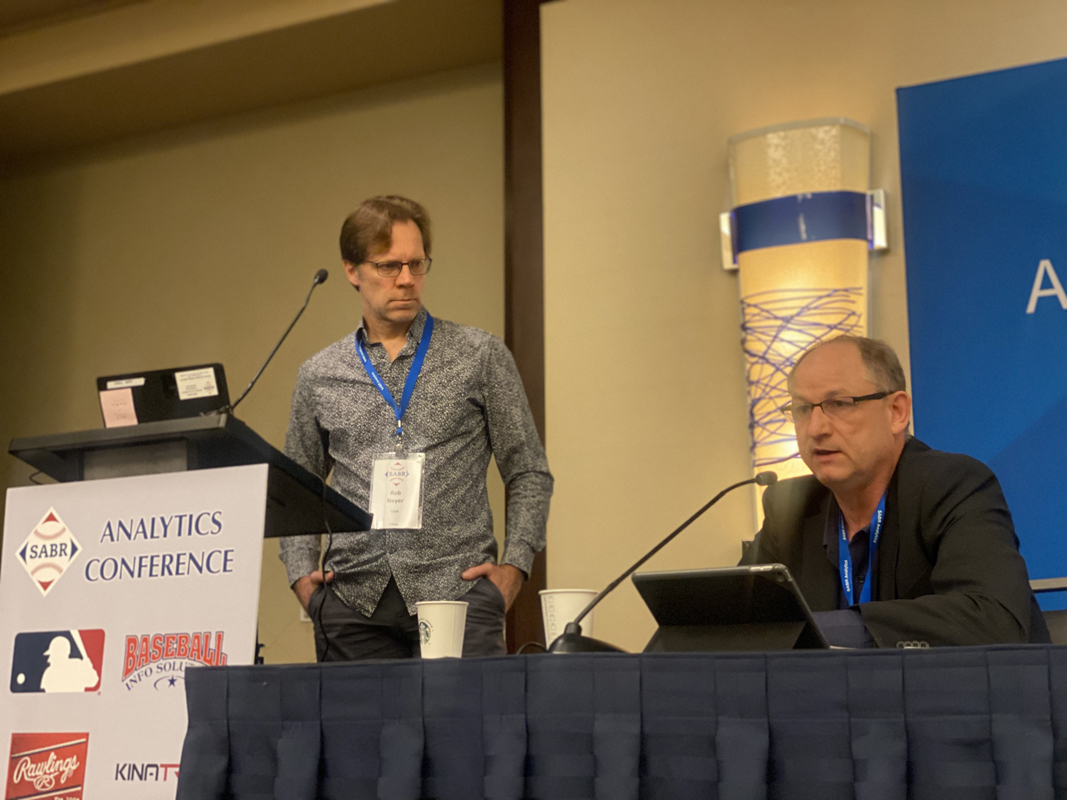 Here are some highlights:
ON HOW SOON THE AMS CAN BE IMPLEMENTED IN MLB
Evans: "In five years, we should be able to see the technology in major-league games on a regular basis. I think that it's really just the amount of getting players, clubs, and the technology ready, along with the logistics."
ON HOW UMPIRES' ROLES WITH THE AMS
Jedlovec: "We spent a lot of our time really focusing on just how to get that message from the tracking system to the umpire, preferably in a headphone of some kind. We've tried a few different ways of doing that from iPads in their pockets that are connected to wifi, where the message gets transmitted through a mobile app and then relays it to a headphone that they have in their ear that just says ball or strike, and then the umpire makes the call accordingly."
ON PLAYERS CHALLENGING CALLS WITH THE AMS
Greiner: "With Hawkeye now in place, if MLB went down the path of professional tennis, let's say, which already uses Hawkeye — it's interesting how the chair umpire and the line umpires are making the call, right? Is the ball in or out? But then the players are allowed so many challenges throughout the course of the [match.] So it'd be very interesting to just have an open mind and see what that could look like for Major League Baseball, if they did allow a [manager] or players to have so many challenges throughout the course of the game on ball or strike calls."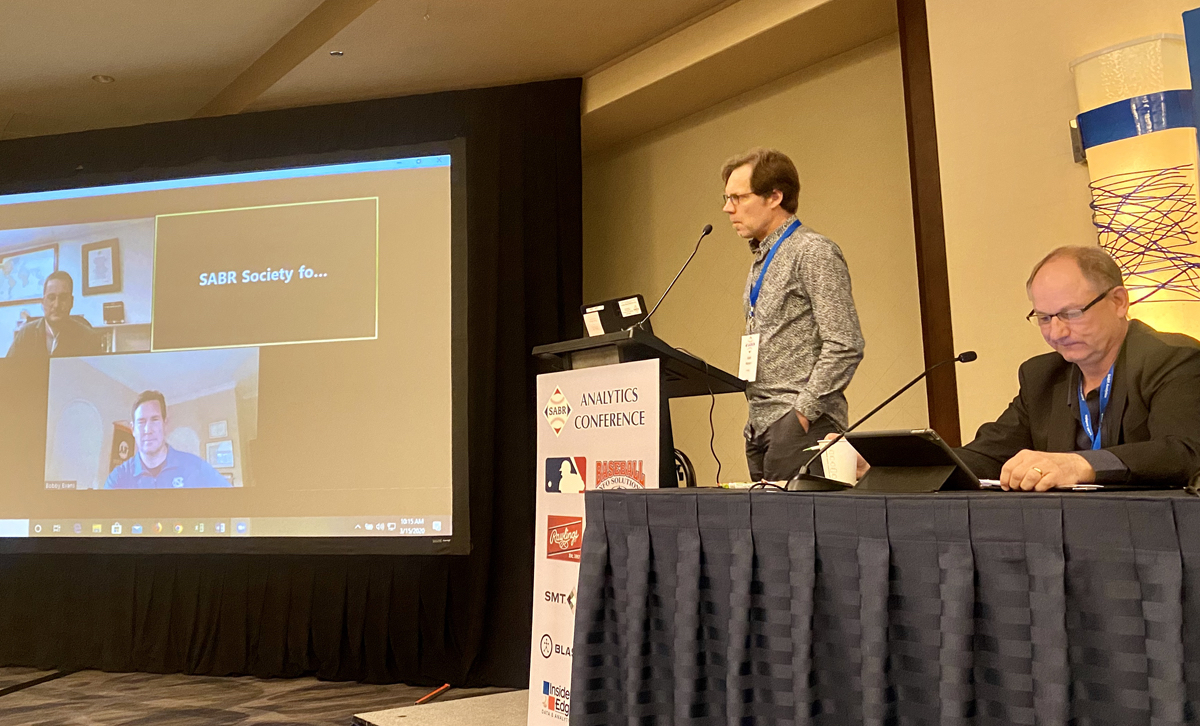 ON HOW THE AMS CAN BENEFIT CATCHERS
Greiner: "If they don't have to frame pitches throughout the game, later in the ballgame when the hitter lays down a bunt, and they can field it in a better position and throw the runner out. That's a huge benefit. I'm not sure what the fatigue factor is for framing, but it's something that would be very interesting to look at if we go to an automated strike zone."
ON WHETHER THE AMS IS GOOD FOR THE GAME
Evans: "I think that just as we have instant replay, [the idea is] to just try to get closer to that hundred percent mark — to have a strike zone that's perhaps 100% accurate or 99.9% accurate. That's a desired outcome for the fans and the players in the game."
ON BASEBALL'S USE OF TECHNOLOGY
Jedlovec: "Baseball has a strong history with technology. We've been tracking things in baseball dating back to Henry Chadwick. We've been tracking data and have a lot of things kind of going for us historically. And we're going to continue that into this next generation of technology and, and continue to study them as best we can."
For more coverage of the 2020 SABR Analytics Conference, visit SABR.org/analytics.
---
Originally published: March 30, 2020. Last Updated: July 27, 2020.
https://sabr.org/wp-content/uploads/2020/03/research-collection4_350x300.jpg
300
350
admin
/wp-content/uploads/2020/02/sabr_logo.png
admin
2020-03-30 23:47:05
2020-07-27 15:50:02
2020 SABR Analytics: Watch highlights from the Automated Strike Zone Panel