About 45 SABR members and guests joined the SABR Boston Chapter for its annual MLK Day meeting on Monday, January 16, 2017, at The Baseball Tavern on Boylston Street in Boston. It was one of our best meetings in recent memory.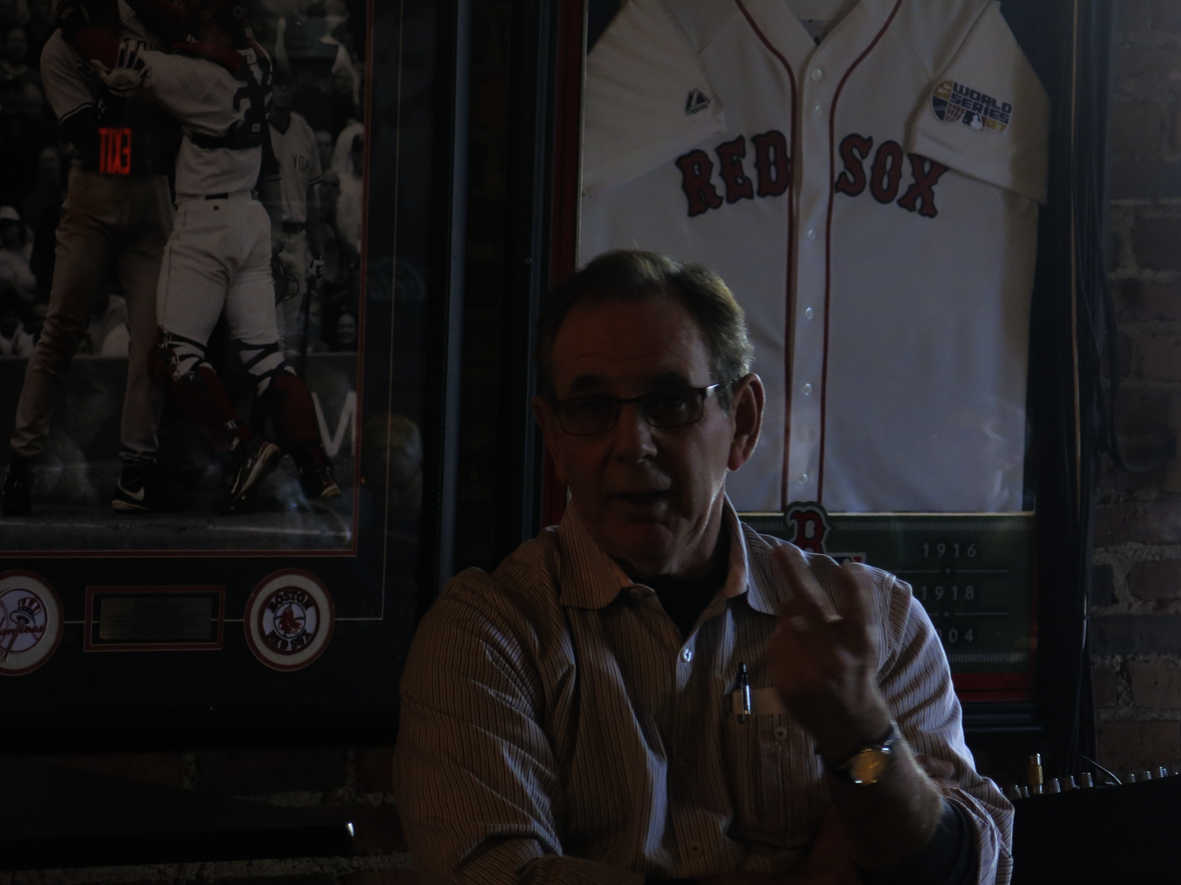 Our featured speaker was Dave Wallace (pictured at right), former pitching coach for the 2004 Boston Red Sox and also the Los Angeles Dodgers, New York Mets, Houston Astros, and most recently the Baltimore Orioles. He also pitched parts of three seasons for the Philadelphia Phillies and Toronto Blue Jays.
We also heard from Boston Red Sox team historian Gordon Edes about changes with the Red Sox and at Fenway Park.
Clayton Trutor spoke about the Tony Conigliaro Award winners, subject of a new SABR publication that was released this month.
Donna Halper, interesting and informative as always, talked about "Honoring Black Baseball Writers," and Bob Brady and Mark Kanter had a lot to say about baseball in Cuba.
Kara Jackman spoke about Boston University, Martin Luther King Jr., race, and baseball. David Kaiser also presented on "The Unluckiest Pitchers: Won-Lost Records and Selection to the Hall of Fame.
Click here for a gallery of photos from the meeting or view them below, courtesy of Dixie Tourangeau.
— Joanne Hulbert