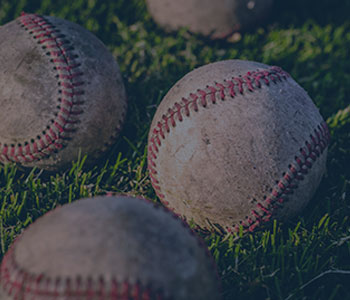 Construction background helped Stout write Seymour Medal-winning 'Fenway 1912'
The Seymour Medal Selection Committee highlighted Glenn Stout's detailed description of Fenway Park's construction as one of its reasons for choosing Fenway 1912: The Birth of a Ballpark, a Championship Season, and Fenway's Remarkable First Year (Houghton Mifflin Harcourt) as the winner of the 2012 Seymour Medal, which honors the best book of baseball history or biography published during the preceding calendar year.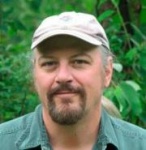 "Stout has done unique research as he describes the construction of the ball park. It is by far the best description of ballpark construction that each of us has ever read," the Selection Committee wrote.
In an interview last week for SABR.org, Stout explained that his background working in commercial and residential construction as a laborer, form carpenter and foreman in the late 1970s and early 1980s helped him translate the technical information into layman's terms.
"If I could transport myself to the winter of 1911 and '12, I could go to work at Fenway Park," said Stout, author of more than 80 books and editor of the Best American Sports Writing series. "I know how much of that work is done, because much of it is done the same way now. As an old construction guy, I'm always asking, 'How was this built?' So that made it easier to bring the building of Fenway Park to life."
---
Related link: Glenn Stout wins 2012 Seymour Medal for Fenway 1912
---
Stout also stumbled upon an invaluable resource in his research: an obscure July 1912 article from Engineering Record that detailed the specific engineering used during the historic Boston ballpark's construction. He noted that, to his knowledge, the article had never been cited in any previous work on Fenway Park.
"It's been hiding in plain sight for 100 years," he said. "I don't think the bound volume at the Boston Public Library had even been cracked open since 1912."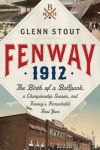 When Stout wrote his first history of Fenway ("Forever Fenway", The Official 1987 Red Sox Yearbook) for the ballpark's 75th anniversary, he said, few of the basic construction details were even known at the time.
"It's one of the most significant sporting venues in the country," he said. "But no one had ever filled in those gaps. I didn't know the name of the architect (James E. McLaughlin), didn't know anything about the construction details. Not having these details known … was an incredible oversight. So I knew those questions were still out there, and I wanted to answer them."
Stout said he tried hard not to "over-romanticize" Fenway Park in his book. After all, the stadium wasn't considered a Boston treasure for most of its first half-century; at various times, he wrote, it could more accurately be described as "a dump". Plans for a new ballpark were floated by Red Sox owners in the early 1960s and again in the mid-1990s, but nothing came to fruition.
"It's almost an accident that Fenway still exists," said Stout, who lived within walking distance of Fenway for many years and now resides in Vermont. "If anyone had considered it a special place in 1912, it wouldn't have been preserved at all. It would have fallen down. But one of the reasons it still exists is because they kept on changing it when they needed to."
Stout explained that the Fenway Park of 1912 is almost nonexistent today. "What little that does remain," he wrote in his epilogue for Fenway 1912, "has essentially been built over, built under, and built on top of until the original design is almost unrecognizable."
But, he said, that's not necessarily a bad thing.
"Everybody identifies to the park at a different time," he said. "Everybody likes the Fenway they grew up with. That's how it starts to create a conversation between different generations. The Fenway that I went to in 1982 is different from the one Carl Yazstremski saw in 1961 or Ted Williams saw in 1939 or Babe Ruth saw in 1914. And going to Fenway today is a totally different experience than it was 30 years ago. That's one of the reasons so many people consider it to be a special place."
To see a list of all Seymour Medal winners, click here.
---
Originally published: January 30, 2012. Last Updated: January 30, 2012.
https://sabr.org/wp-content/uploads/2020/03/research-collection4_350x300.jpg
300
350
jpomrenke
/wp-content/uploads/2020/02/sabr_logo.png
jpomrenke
2012-01-30 11:00:57
2012-01-30 11:00:57
Construction background helped Stout write Seymour Medal-winning 'Fenway 1912'