In Memoriam: Bill Gustafson, SABR founding member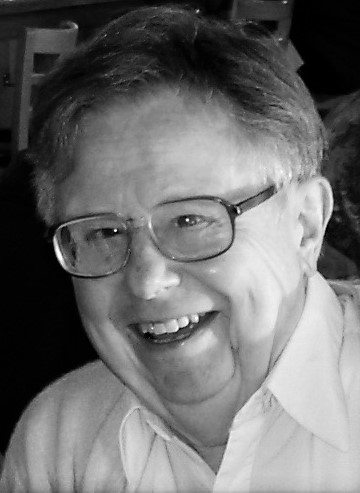 William (Bill) F. Gustafson, 90, one of SABR's original 16 founding members, died on June 22, 2016, at his home in Northern California.
Gustafson was credited with coining the name "Society for American Baseball Research" at the organization's first meeting on August 10, 1971, at the National Baseball Hall of Fame in Cooperstown. He served as SABR's Vice-President in 1979 and was active for many years with the Lefty O'Doul Bay Area Chapter and the Sacramento Chapter in Northern California.
In a 2011 interview, during SABR's 40th anniversary celebration, Gustafson explained that his suggestion for the organization's name proved to be "phonetically agreeable" and was approved after a number of other suggestions were explored.
In SABR Bulletin No. 1, founder L. Robert Davids wrote:
Discussion of a name for the organization centered around geographic coverage, a possible acronym, and a means of covering both the historical and statistical aspects of the group without a long title. It was generally agreed that the word research accomplished the latter. In regard to geographic scope, it was stated that American was broader than national. Society was preferred over association. Efforts to come up with a name resulting in a baseball acronym like RBI or something similar proved fruitless. Consequently, we became the Society for American Baseball Research.
Gustafson was born May 20, 1926, in Chicago and became a Chicago Cubs fan at an early age. He spent three years in the U.S. Navy during World War II, then earned his Bachelor's degree (1948) and Master's degree (1949) in education from Northwestern University. He began his teaching career at the Milwaukee University School before moving on to DePaul University and the University of Iowa, where he earned his Ph.D. in 1955.
That same year, he joined the faculty at San Jose State University, where he spent 32 years as a Professor of Human Performance, Department Head, Dean of the School of Applied Art and Sciences, and Assistant to the President. He specialized in teaching the mechanical aspects of human performance, and wrote several textbooks and articles on the subject. Prior to his involvement with SABR, he began teaching a course on the early years of major-league baseball at San Jose State and conducted many oral history interviews with ballplayers like Harry Hooper, who came to speak to his class.
Like many of SABR's founding members, Gustafson was instrumental in correcting biographical information for hundreds of former players in the baseball encyclopedias over the years. He enjoyed taking many trips to the Hall of Fame in Cooperstown, and he attended a special ceremony there in 1991 to celebrate SABR's 20th anniversary. He said he was most proud of helping to foster a collegial atmosphere within SABR.
After retiring, Gustafson continued his teaching through his music seminars via adult education programs. He produced themed tapes of famous songs from the turn of the 20th century until the 1950s that he distributed to hundreds throughout the U.S. Other enjoyments included sports, square dancing and calling, traveling, golf, and watching old movies on Turner Classic Movies.
He is survived by his children Bill Gustafson (Kathy Anderson) and Mary Ann Gustafson (Greg Sawyer), his longtime companion, Edith (Lori) Lindquist, and grandsons, Matt and Kevin Sawyer, and Shane Anderson.
A man of integrity and kindness, Gustafson deeply cared about his family, friends, fellow faculty members, SABR colleagues and students. He could be found many mornings having coffee with his regular group of friends in both Aptos and Morgan Hill.
The family wishes to thank the staff at Atria for the care provided to Bill. In lieu of flowers, donations can be made in honor of William F. Gustafson to the San Jose State Tower Foundation.
A celebration of his life will be held on Saturday, August 20, 2016. Please contact his family at gusmemorial2016@gmail.com for more details or to send condolences.
Related links:
---
Originally published: July 11, 2016. Last Updated: July 11, 2016.
https://sabr.org/wp-content/uploads/2020/03/research-collection4_350x300.jpg
300
350
admin
/wp-content/uploads/2020/02/sabr_logo.png
admin
2016-07-11 02:33:14
2016-07-11 02:33:14
In Memoriam: Bill Gustafson, SABR founding member