In Memoriam: David Quentin Voigt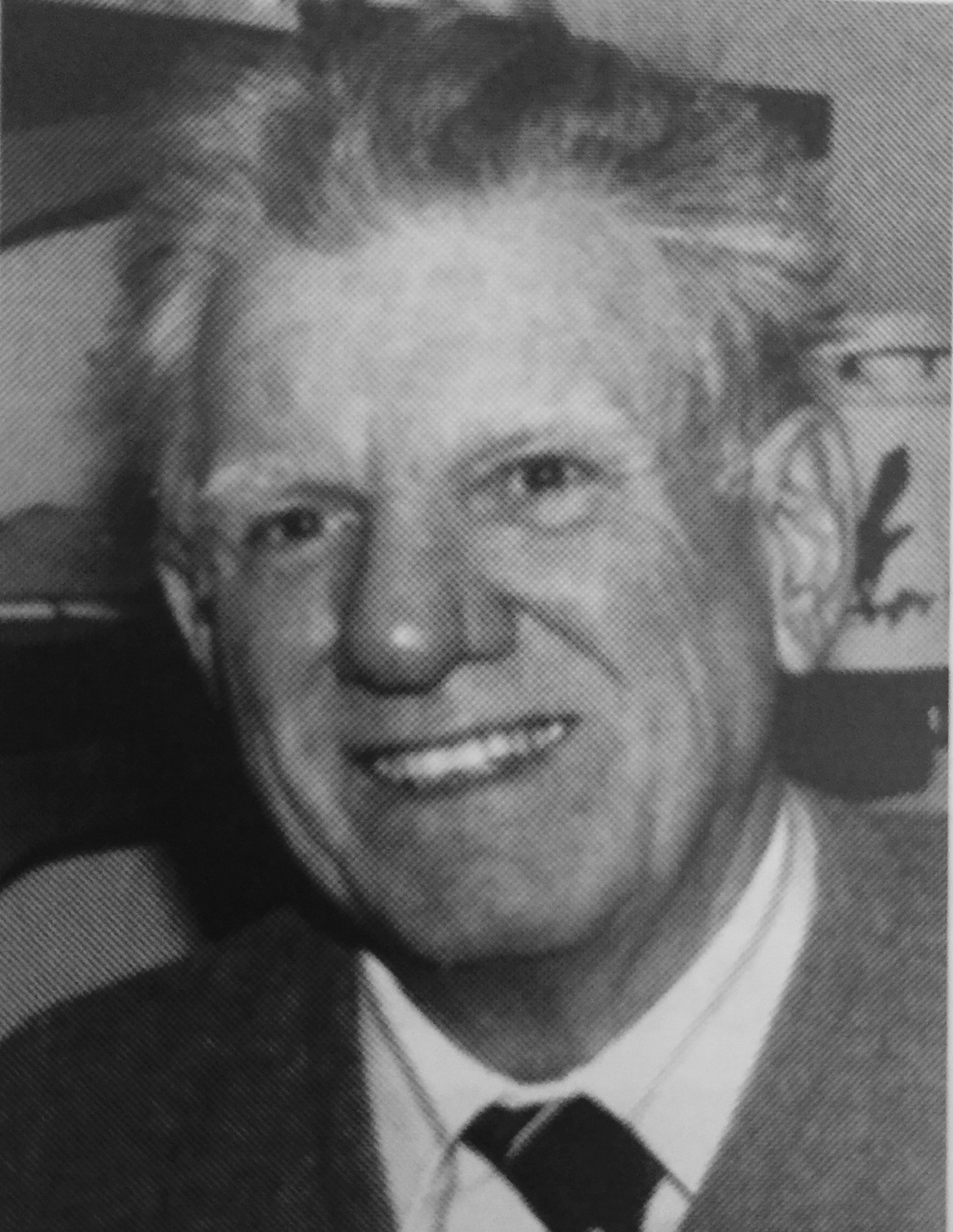 David Quentin Voigt, 89, one of America's most influential baseball historians and a past SABR President, died on January 16, 2016, at his residence in Cumru Township, Pennsylvania.
Voigt was the author of the acclaimed three-volume American Baseball series, a sweeping economic and social history published between 1966 and 1983 that covered the game's evolution from the "gentlemen's era" before the Civil War to the big-business professional game of modern times. He wrote a half-dozen other baseball books and hundreds of articles, contributing often to the Baseball Research Journal and The National Pastime. He also served as a consultant to filmmaker Ken Burns for the PBS documentary series Baseball, and was named by Major League Baseball to the Commissioner's Committee for Historical Accuracy.

Voigt was one of SABR's earliest members — he became a member just two months after the organization's founding in 1971 — and "significantly enhanced the stature of the Society just by joining." By then, he had received his Master's degree from Columbia University and his Ph.D. from Syracuse University, where his dissertation was on "Cash and Glory: The Commercialization of Major League Baseball as a Sports Spectacular," and he was teaching at his undergraduate alma mater, Albright College in Reading, Pennsylvania. He taught there for 34 years, retiring in 1998.
In 1974, Voigt was elected President of SABR and he served until the SABR convention in Boston in July 1975. During his time there was expanded publicity about SABR in the media. A front-page article in the Wall Street Journal drew considerable attention, and published results of the SABR survey of the best players born in each state (Ted Williams beat out Joe DiMaggio in California and Hank Aaron edged Willie Mays in Alabama) were carried by the wire services.
At the Boston SABR convention, Voigt displayed his vigorous speaking style when he dramatized baseball as a sociological and cultural institution in a sparkling presentation to open the convention. That was the year when research presentations were initiated at these gatherings, and the Albright professor was a star participant at later conventions, as well as at regional chapter meetings in Washington, D.C., Philadelphia, and his hometown of Reading.
His long list of scholarly journal/reference book articles included biographical profiles of Kenesaw Mountain Landis, Walter Johnson, Babe Ruth, Cy Young, Ed Barrow, Connie Mack, Branch Rickey, and Eddie Cicotte in the Dictionary of American Biography; John M. Ward, Marvin Miller, and Walter O'Malley in Biographical Dictionary of American Sports; and Henry Aaron in Sports Encyclopedia North America. He also was called upon to write the chapter on the history of Major League Baseball for Total Baseball.
Born August 9, 1926, David was the son of the late Henry and Ethel (Osmond) Voigt, both former Albright professors. He graduated in 1944 from the Hershey Industrial School (Milton Hershey School) and entered the U.S. Army Air Corps during World War II. He remained in the Air Force Reserve after the war, retiring as a Major in 1973. After earning his bachelor's degree from Albright in 1948, he taught high school social studies for six years in New York and began his college teaching career in 1956, teaching history, sociology, and anthropology at Millersville State College. He taught sociology and chaired the department at Muskingum College in Ohio in 1963 before returning to Albright College the following year.
Among his honors, Voigt received a Lindback Award for Distinguished Teaching in 1974; in 1977, he received an Albright Alumnus National Citation Award; in 1993, he was chosen Alumnus of the Year by the Milton Hershey School; that same year, he was honored with a SABR Salute (from which much of this obituary is drawn.) In 1999, the North American Society for Sports History held a Baseball Symposium in his honor at Albright. Voigt is listed in Who's Who in America and in Outstanding Educators of America. In 2009, he was named King of Baseball Town by the Reading Phillies. Voigt also coached many baseball teams in Berks youth leagues and recounted his experiences leading one of them in A Little League Journal.
Voigt is survived by his wife of 64 years, Virginia E. Voigt; sons David J. (Nancy) and Mark W. (Mary); five grandchildren and one great-grandchild. In lieu of flowers, contributions may be made to The American Cancer Society, PO Box 22478, Oklahoma City, OK 73123. A memorial service/Celebration of Life will be held at 2:00 p.m. on Tuesday, January 19 in at at Immanuel United Church of Christ in Shillington, Pennsylvania. A private interment will be at the convenience of the family.
Related links:
---
Originally published: January 17, 2016. Last Updated: January 17, 2016.
https://h2j7w4j4.stackpathcdn.com/wp-content/uploads/2016/01/Voigt-David-Quentin.jpg
1707
1320
admin
/wp-content/uploads/2020/02/sabr_logo.png
admin
2016-01-17 16:10:13
2016-01-17 16:10:13
In Memoriam: David Quentin Voigt