In Memoriam: David Vincent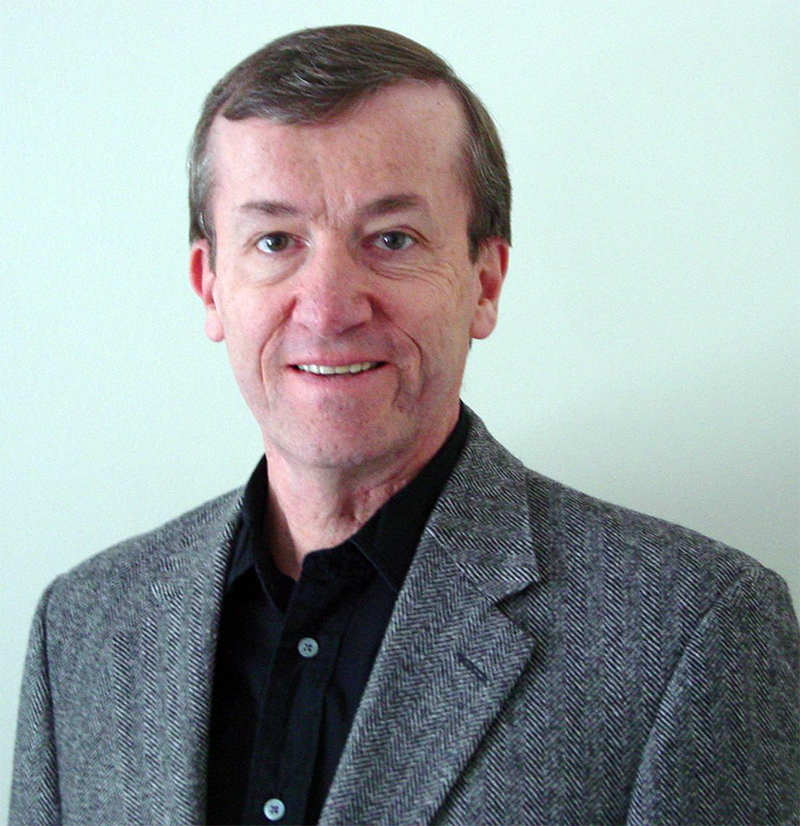 SABR member David Vincent, 67, of Centreville, Virginia, the preeminent expert on the history of home runs — which earned him the nickname "The Sultan of Swat Stats" — died on July 2, 2017, after a long battle with stomach cancer.
Vincent was the 1999 recipient of the Bob Davids Award, SABR's highest honor; the first and only secretary for Retrosheet; and the Washington Nationals' lead official scorer since their inception in 2005.
"David was near the top of a short list of people who had a profound and lasting impact on SABR, from his service on the Board of Directors to being the go-to reference for home runs to his Bob Davids Award," SABR President Vince Gennaro said. "His impact will live on for many years to come."
For a man so well versed in the game's statistics, Vincent's accomplishments in baseball are almost innumerable.
A SABR member since 1985 who served for four years on the Board of Directors, he spearheaded the effort to organize and digitize the comprehensive SABR Tattersall-McConnell Home Run Log, a record of all home runs hit in the major leagues since 1871, which is now available online through Baseball-Reference.com largely because of Vincent's work.
He authored or co-authored several books, including Home Runs in the Old Ballparks (1995), SABR Presents The Home Run Encyclopedia (1996), The Midsummer Classic: The Complete History of Baseball's All-Star Game (2001), Home Run: The Definitive History of Baseball's Ultimate Weapon (2007), The Ultimate Red Sox Home Run Guide (2009), and SABR's Great Hitting Pitchers (2012), along with numerous other articles on home runs and hitting.
Vincent also contributed many articles to SABR's Baseball Biography Project, the Baseball Research Journal, and SABR Digital Library publications, including The SABR Book on Umpires and Umpiring this spring.
"He was the most knowledgeable person about umpire history of anyone I ever knew," Retrosheet founder and president David W. Smith said. "He did detailed analyses of their work and was personal friends with almost all of the current men in blue, many of whom he first met when they worked in the Carolina League."
In addition to his job as an official scorer with the Washington Nationals — his highlights included working the franchise's first game at RFK Stadium, the first game at Nationals Park, Stephen Strasburg's debut, and Jordan Zimmermann's no-hitter — Vincent also served as an official scorer for thousands of games with amateur and minor-league teams, including the Potomac Nationals, since the early 1990s.
"A lot of it is being in the right place at the right time," Vincent said in an interview for SABR's Oral History Committee in 2016. "I had a major-league team fall right in my lap [when the Expos moved to Washington, D.C., in 2005], so that's how I got that job."
Beyond his own work as a baseball historian, Vincent was also a generous and accessible source for thousands of media professionals and other researchers, quick to respond with an answer about any baseball-related question. His name appeared frequently in stories by ESPN, USA Today, and many other news outlets.
Born July 26, 1949, David W. Vincent grew up in Waltham, Massachusetts, a suburb of Boston, and was a fan of the Red Sox and Ted Williams as a kid. He learned to keep score at age 8, but by his own admission, he wasn't much of an athlete. "I never hit a home run myself," he said.
By high school, he was working for the local newspaper covering baseball and basketball games. "That was the first money I made in baseball, two dollars a game to write reports for the local town paper," he said.
Vincent became an accomplished musician and, later, an avid photographer. He earned a music degree from the University of Massachusetts and a doctor of musical arts degree from the University of Miami. He played drums and performed in the Miami Symphony Orchestra before embarking on a second career as a computer systems engineer for EDS.
After relocating to the Washington, D.C., area in the late 1980s, he used his programming skills to lead both SABR and Retrosheet into the digital era. While serving on SABR's Board of Directors in the 1990s, he lent his technical expertise to the national office to help set up a searchable membership directory. He served stints as vice chairman of the Biographical Research Committee and the Official Scoring Committee, and was actively involved in the Bob Davids Chapter.
With Retrosheet, he was not only a founding member of its board but he was tireless in his efforts to build and expand on the site's many online features, including box scores for nearly all major-league games since 1910, play-by-play event files, umpire records, ejection data, and more.
"His contributions to this organization are legion and extraordinarily diverse," Smith said. "He left his imprint on literally every aspect of Retrosheet's operation."
Vincent is survived by his wife, JoLynne, and his son, Tim.
Services are scheduled for Monday, July 10. SABR members and friends can offer condolences to the family beginning at 1:00 p.m. at Fairfax Memorial Funeral Home, 9902 Braddock Road, Fairfax, VA 22032. A graveside service will follow at 2:00 p.m. at Fairfax Memorial Cemetery next door.
In lieu of flowers, the family asks for donations in David's memory to one of the following: Umps Care at UmpsCare.com or Centreville United Methodist Church, 6400 Old Centreville Rd, Centreville, VA 20121.
Related links:
---
Originally published: July 2, 2017. Last Updated: July 2, 2017.
https://h2j7w4j4.stackpathcdn.com/wp-content/uploads/2020/03/research-collection4_350x300.jpg
300
350
admin
/wp-content/uploads/2020/02/sabr_logo.png
admin
2017-07-02 23:34:13
2017-07-02 23:34:13
In Memoriam: David Vincent