In Memoriam: Stan Musial and Earl Weaver
By Jacob Pomrenke
Last weekend was a sad one for baseball fans, as two Hall of Famers — St. Louis Cardinals great Stan Musial and Baltimore Orioles manager Earl Weaver — passed away on Friday, January 19 and Saturday, January 20, 2013.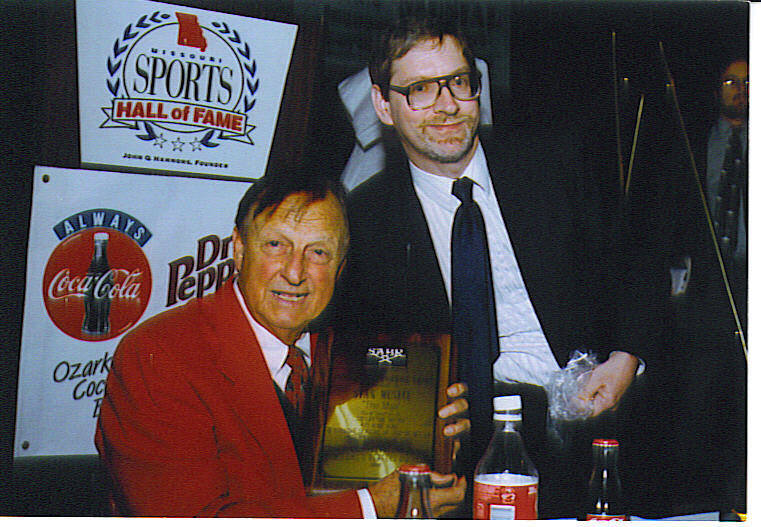 "How good was Stan Musial? He was good enough to take your breath away." Jan Finkel chose this quote from famed broadcaster Vin Scully to open his SABR biography of Musial, which documents in rich detail Musial's extraordinary accomplishments on the field and the life of grace he led off the field. As Finkel writes:
Musial's career numbers are stunning: .331 average, .417 on-base percentage, .559 slugging percentage, 3630 hits, 725 doubles, 177 triples, 475 homers, 1949 runs, and 1951 RBI. He's the only player to finish his career in the top 25 in all these categories and owns or did own a number of records. Several of his records stand out. For example, he had 1,815 hits at home and 1,815 on the road, a feat that must have required years of planning.
Musial was recognized by SABR in its 1999 survey for the Top Major League Players of the 20th Century, when Stan the Man received the fifth-highest percentage of gross votes (99.08%), behind only Babe Ruth, Lou Gehrig, Ted Williams and Hank Aaron. For several years after speaking at the 1992 national SABR convention (SABR 22) in St. Louis, Musial was also an active member — his name could be found in the SABR Directory with his expertise listed as "Hitting a Baseball"! As Finkel wrote, "That may seem arrogant to some, but anyone who's ever seen Stan's ever-present smile and laughing eyes knows it's his private little joke. Besides, it happens to be true."
A curious note: Only once before have two Hall of Famers died within a single day of each other: Morgan Bulkeley and Sam Thompson on November 6-7, 1922, although as Rod Nelson and Fred Worth noted this week on SABR-L, the Hall of Fame didn't open for another 17 years.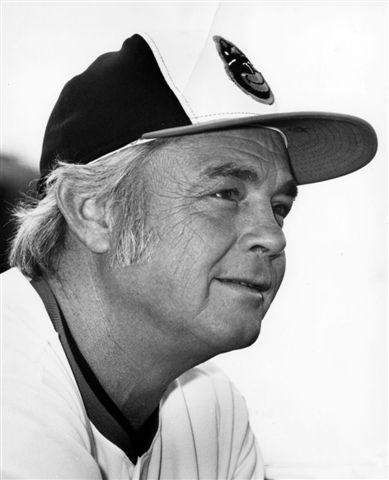 Weaver, who managed the Baltimore Orioles to five pennants and one World Series championship from 1968-82 and 1985-86, was known best for his memorable meltdowns and umpire feuds (some of them now preserved for 21st-century viewing on YouTube; NSFW warning: profanity can be heard throughout these videos.) But he was also a true innovator in baseball strategy. As Jeff Burd wrote in his profile of Weaver from the Summer 2010 Baseball Research Journal:
Weaver was one of the first managers to make extensive use of statistics; he pored over them endlessly as he tried to find anything that would give him an advantage over an opponent. Sometimes those advantages came at the cost of a player's ego, but Weaver made no apologies. An excellent example: Substituting a hitter like Chico Salmon for MVP Boog Powell when the Orioles faced Mickey Lolich. To Weaver, who described the odd substitution in his book Weaver on Strategy, it was a no-brainer. Salmon's .300 batting average, .349 on-base percentage, and .400 slugging percentage against Lolich towered over Powell's paltry .178/.211 /.278.

<snip>

Adding to this, Weaver also had a knack for exploiting loopholes he found in the rules. … In 1975, he adjusted for Mark Belanger's weak bat during late-season division races by listing Royle Stillman to hit leadoff and play shortstop on the road. Stillman, who was called up from the minors once rosters expanded, hit .500 (3-for-6) in those situations, so he usually gave the team an immediate advantage. When the Orioles took the field in the bottom of the first, Belanger would trot out to short and hit leadoff the rest of the game. The league never stopped Weaver from using that particular ploy (he did it again in 1979), but it did pull the plug on another one of his strategies. In 1980, he fell into the habit of listing Steve Stone as his designated hitter. The motivation was simple: If the opposing pitcher was knocked out of the game early, Weaver wouldn't lose a position player if he wanted to change the DH to match up better with the reliever. It was perfectly legal, but the league passed a rule against it, citing that the stunt distorted hitting statistics.
Weaver's managerial philosophy can be summed up with one of his favorite phrases: "Pitching, Defense and Three-Run Homers," which last year became the title of SABR's BioProject book on the 1970 World Series champion Orioles, edited by Mark Armour and Malcolm Allen. He was an early advocate for statistical analysis and once said, "If you play for one run, that's all you'll get." In the Fall 2011 Baseball Research Journal, Bryan Soderholm-Difatte studied how Weaver "changed our prevailing understanding of baseball" more than any manager since John McGraw. SABR member Diane Firstman also paid tribute to Weaver with a comprehensive breakdown of the Orioles' three-run homers under Weaver.
The SABR Oral History Collection also includes Dan Austin's wide-ranging interview of Weaver on July 3, 1990 (42 minutes; 38.8 MB.) We hope you enjoy listening to Weaver's memories of his career in his own words:
Listen: https://sabr.box.com/shared/static/bx6w4ks0ayixfmv5ld9p.mp3
You can read more biographies of Hall of Famers at the SABR BioProject.
Related links:
---
Originally published: January 21, 2013. Last Updated: January 21, 2013.
https://sabr.org/wp-content/uploads/2013/01/Stan-Musial-and-Mark-Stangl-1999.jpg
527
761
jpomrenke
/wp-content/uploads/2020/02/sabr_logo.png
jpomrenke
2013-01-21 13:59:21
2013-01-21 13:59:21
In Memoriam: Stan Musial and Earl Weaver