In Memoriam: William J. Weiss
Bill Weiss, 86, one of SABR's earliest members and a longtime statistician/historian for professional baseball leagues, died of a heart attack on Tuesday, August 16, 2011, in San Mateo, California.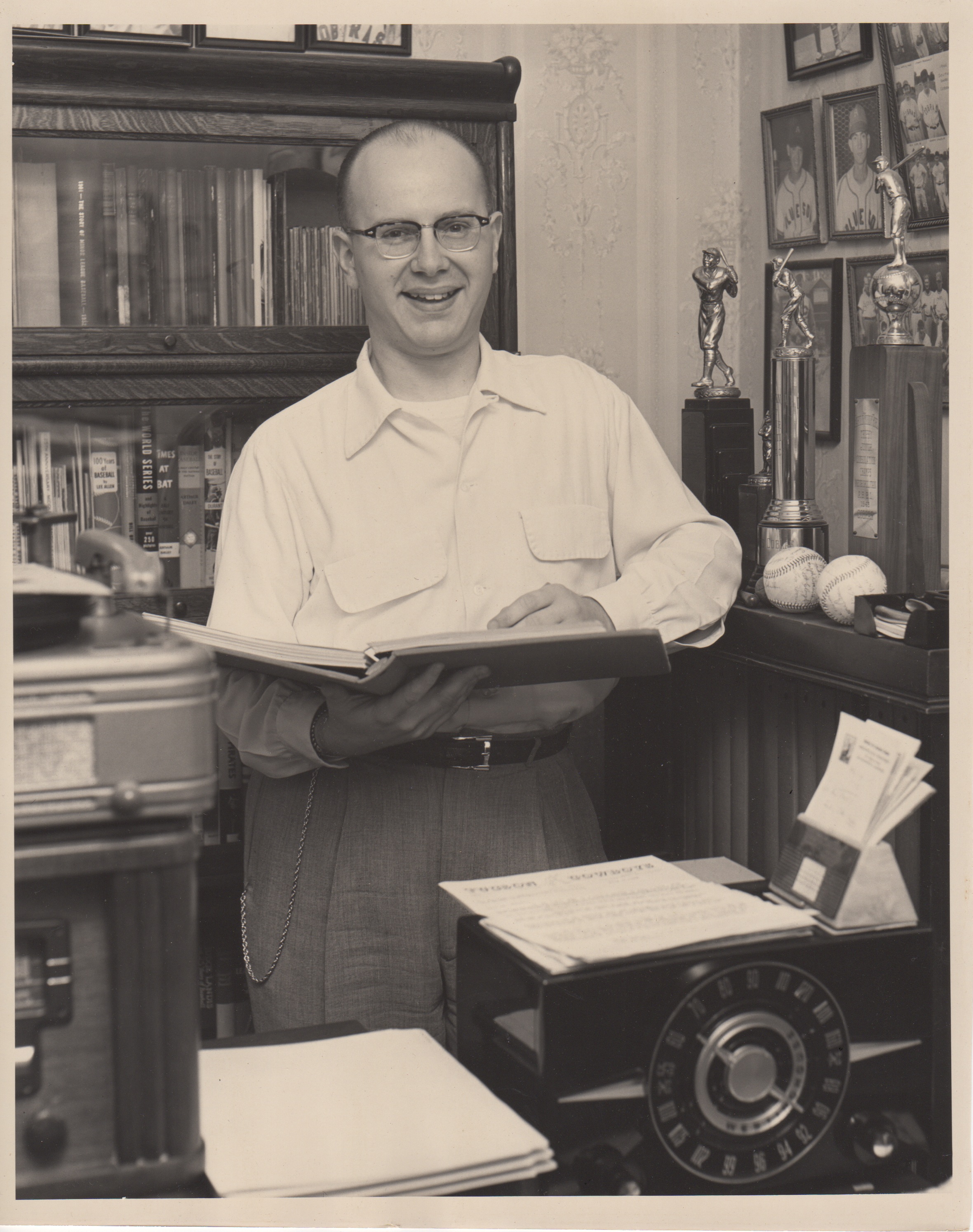 Weiss joined SABR on September 3, 1971, as member No. 34 less than one month after the organization's founding. By then, he had already spent two decades preparing sketch books for minor and major leagues — with the help of his beloved wife of 56 years, Faye — which contained biographical information and career records for all players in the league.
"At one time, he must have been doing stats for nine different leagues," said his friend Dick Beverage, former SABR President and founder of the Pacific Coast League Historical Society. "He was a remarkable man. A baseball man; that's the only way to describe him."
William J. Weiss was born June 2, 1925, in Chicago, and inherited his love of baseball from his father, who took the 5-year-old to his first game at Wrigley Field in 1930. The precocious youngster began reading The Sporting News when he was 6 and collecting baseball books when he was 8.
He graduated from Hyde Park High in 1942, along with future SABR member George Hilton. Weiss attended Central YMCA College in Chicago for a year and a half, and was a civilian employee of the U.S. Navy for three years.
Weiss landed his first job in professional baseball in 1948, hired by Judge Howard Green — also a future SABR member — to become the statistician for the Class D Longhorn League and box office manager for the Abilene Blue Sox, which Green co-owned.
The following year, Weiss headed West to compile stats for the California and Far West leagues in San Francisco. At the end of the 1949 season, Weiss became statistician for the Pacific Coast League and made his home in San Mateo, where he and Faye raised generations of black cocker spaniels for more than five decades.
As the years passed, Weiss added other leagues as clients: Sunset in 1950, Pioneer and Arizona-Texas in 1952; Longhorn in 1953, Western International and West Texas-New Mexico in 1954, Northwest in 1955 and Western in 1956. He was statistician for other circuits as well, including the American Association in 1969-70.
For more than a quarter-century, Weiss published a weekly newsletter for the California League and prepared the PCL record book, updating it daily by hand. For a time, he wrote columns for Baseball America.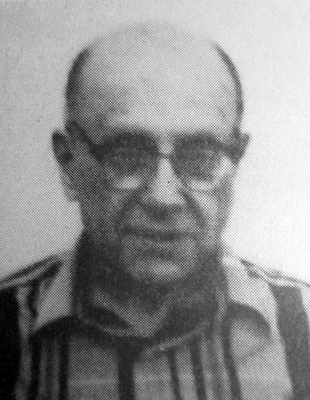 In 1988, Weiss' business was purchased by Howe Sportsdata International and he became an executive with the company.
"He was so busy during the baseball season," Beverage said. "He knew so much about the game and all the people in it."
One of Weiss' greatest pleasures was serving as president of the Peninsula Winter League in the San Francisco area from 1959 to 1984. Organized by a group of scouts and financed by several major league teams, the PWL sent numerous players to the big leagues, including Joe Morgan, Willie Stargell and Ken Caminiti.
Weiss was the longtime secretary-treasurer of the Professional Baseball Scouts of Northern California, and served many years as the National Association's representative on the Scoring Rules Committee, along with such luminaries as Seymour Siwoff, Jerome Holtzman, Jack Lang and Red Foley.
In addition to more than 200 of the statistical record books he compiled, Weiss also possessed an extensive collection of baseball memorabilia, including a large run of World Series programs and most editions of The Sporting News dating to 1914.
Weiss received the SABR Salute in 1997. In 2004, he was honored with the Baseball Reliquary's Tony Salin Memorial Award, which recognizes a person who dedicates his or her life to baseball history.
According to Beverage, no services are planned at this time. In lieu of flowers, please consider a memorial donation in Weiss' name to the Animal Rescue Foundation or the American Society for the Prevention of Cruelty of Animals.
---
Related links:
---
Originally published: August 19, 2011. Last Updated: August 19, 2011.
https://sabr.org/wp-content/uploads/2011/08/Weiss-Bill_0-scaled.jpg
2560
2022
jpomrenke
/wp-content/uploads/2020/02/sabr_logo.png
jpomrenke
2011-08-19 13:02:44
2011-08-19 13:02:44
In Memoriam: William J. Weiss