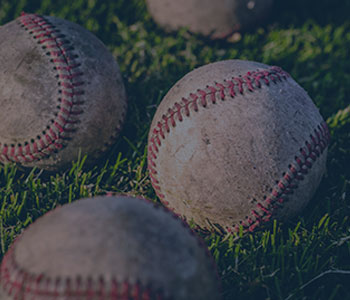 Lindbergh: The 2013 season in small-sample narratives
From SABR member Ben Lindbergh at Baseball Prospectus on September 24, 2013:
There's only one thing as embarrassing as old yearbook photos: narratives from the start of the baseball season, as viewed from September. So much has happened since those first few months that it's not always easy to remember what we were worried and excited about, even when we're not actively trying to forget. Some early slumps and hot streaks are signs of things to come, but in retrospect, others seem impossibly quaint, like relics from a more ignorant age. With the regular season in its waning days, let's look back at some of the flashes in pans that briefly became big stories.

<snip>

Jeff Locke, successful starter
Jeff Locke went 8-2 with a 2.15 ERA in 18 first-half starts. The left-hander had to win the Pirates' fifth-starter job in spring training, so when he said, "I'm not surprised at the success this season" after becoming an All-Star, no one else nodded. That out-of-nowhere half-season made him the majors' most obvious regression candidate, not only because he hadn't done it before, but also because of his subpar peripherals. At the break, Locke had a 16.7 percent strikeout rate and a K:BB ratio of 1.55, which put a bright, blinking sign around his .231 BABIP. As efficient as the Pirates have been in the field, no defense known to man could make that BABIP sustainable.

Since then, Locke has recorded a 6.12 ERA in 12 starts sandwiched around a quick trip to Altoona, so the only All-Star on Pittsburgh's starting staff won't be in its playoff rotation. Because we all saw Locke's decline coming, we probably haven't acknowledged enough that he's been as unlucky after the All-Star Game as he was lucky before it: his strikeout rate has risen slightly, but he has a .374 post-break BABIP. If anything, Locke's wild season gives us a textbook example of the impact of extreme batted-ball outcomes, which we can cite the next time a similar campaign occurs. The real Locke is probably a perfectly capable fifth starter who would pitch to a 4-something FIP. Maybe we'll see him next season.

The Legend of Evan Gattis
In the intro to this piece, I called these small-sample narratives that became big stories. Gattis is the exception: given the path he took to get there, it's a story that he made the majors at all. Through the end of May, Gattis had a .281/.333/.619 line with 12 home runs in only 139 at-bats. But even at the peak of his performance, scouting sources insisted that his weaknesses would be exposed with continued playing time. Since then: .198/.245/.369 in 200 plate appearances. Clearly, Gattis has power; he hit the season's longest homer earlier this month. But his plate discipline leaves a lot to be desired: in 353 PA, he has only 20 walks, four of which were intentional. He's still a good story, but his talent can't support his former folk hero status.
Read the full article here: http://www.baseballprospectus.com/article.php?articleid=21880
---
Originally published: September 24, 2013. Last Updated: September 24, 2013.
https://sabr.org/wp-content/uploads/2020/03/research-collection4_350x300.jpg
300
350
jpomrenke
/wp-content/uploads/2020/02/sabr_logo.png
jpomrenke
2013-09-24 12:01:20
2013-09-24 12:01:20
Lindbergh: The 2013 season in small-sample narratives