Maine student wins 2018 Lee Allen History of Baseball Award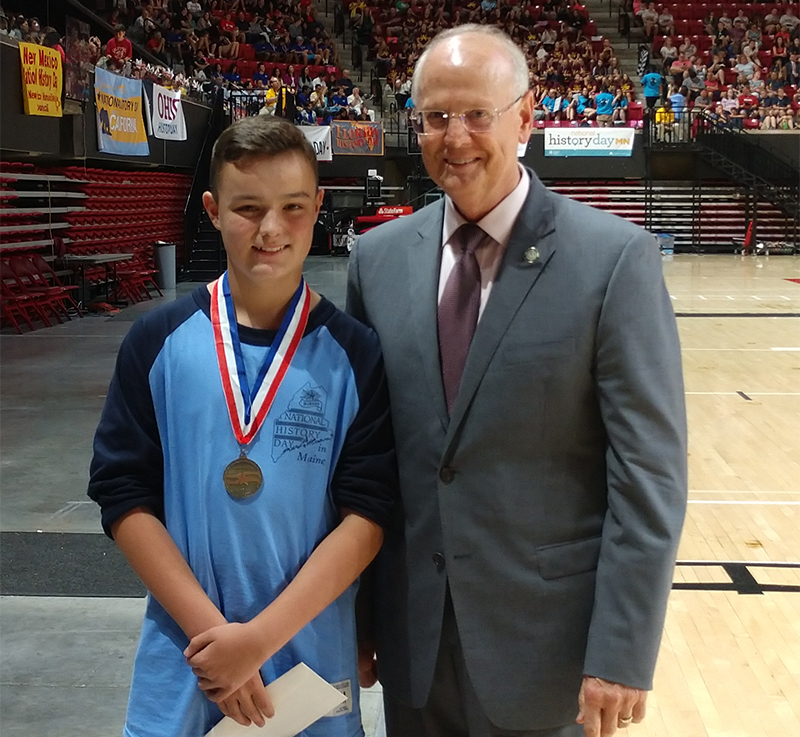 SABR is pleased to announce the winner of the Lee Allen History of Baseball Award for 2018.
Connor Albert of North Yarmouth, Maine, won the Lee Allen History of Baseball Award for his paper, "To Enrich the Future, Not to Avenge the Past: How Jackie Robinson's Compromise With Branch Rickey in Major League Baseball Led to Robinson Joining the Conflict of the Civil Rights Movement."
Since 1996, SABR has honored the best baseball research project at the National History Day competition, an annual event in which students compete on a regional basis, followed by state competition, and then national finals at the University of Maryland.
The award is named in honor of Lee Allen, the historian at the National Baseball Hall of Fame and Museum from 1950 to 1969. To view a list of past winners, click here.
For more information on National History Day, visit http://www.nhd.org/SpecialPrizeinfo.htm.
This page was last updated June 18, 2018 at 1:25 pm MST.