Mannis: Younger pitchers open to more technological changes in training
The eighth annual SABR Analytics Conference continued on Saturday, March 9, 2019, with another exciting group of speakers, panelists, presenters, and a Lifetime Achievement Award, which was presented to sabermetric pioneer Dick Cramer.
Of the day's many enthralling panels, one highlight was the Training Pitchers panel highlighting sabermetric advances in pitching. The panel featured Dr. Steven Cadavid of KinaTrax, Seth Daniels of Rapsodo, Eno Sarris of The Athletic, and Scott Radinsky, former MLB pitcher and coach. The panel was moderated by Arizona Diamondbacks broadcaster Steve Berthiaume.
---
---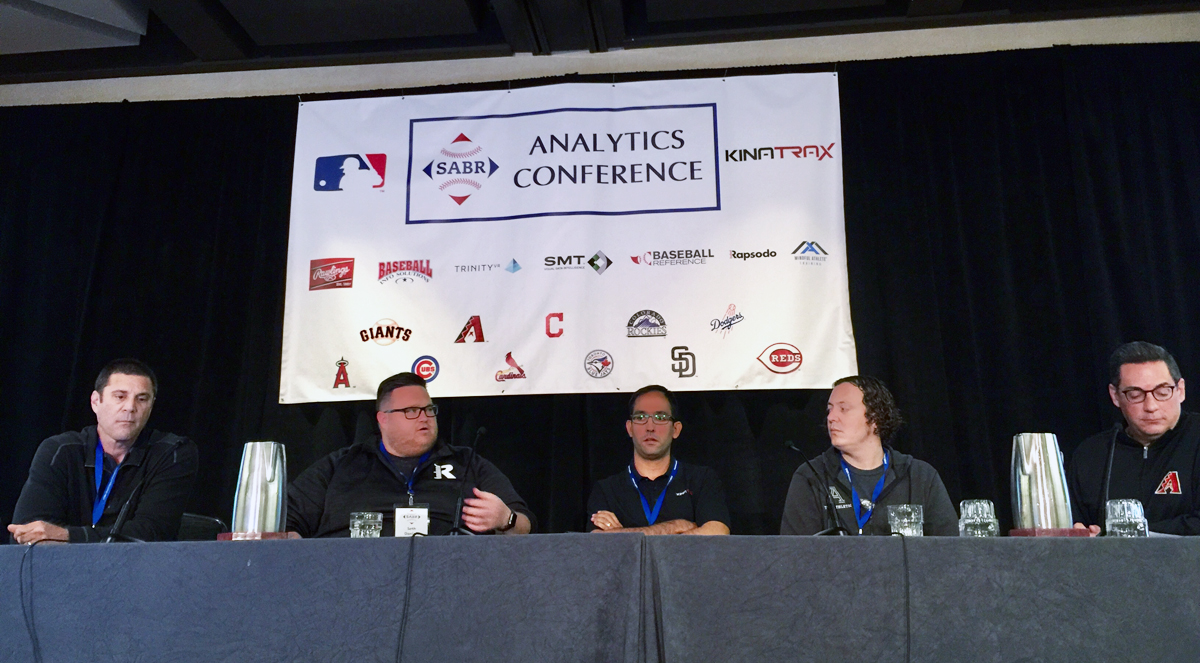 Radinsky started the panel by discussing how the embrace of analytics in MLB has changed the way that pitchers are used and trained now.
"The demands on a starter aren't as great as they were," said Radinsky, who spent 11 seasons as a pitcher in the majors from 1990-2001. "The training, I think, is more specific now. It's more specific to your certain role, specific to what they ask of you."
Sarris has visited many MLB clubhouses and has interviewed a number of pitchers in recent years. He said pitchers are rewarded for throwing as hard as they can in the first few innings instead of being concerned about pitching deeper into the game. He said this may have led to an increase in injuries.
"If you don't exactly know where you're going to end up when you get to the major leagues, you kind of just throw as hard as you can and get everybody out, just going inning to inning," Sarris said.
Sarris added that many pitchers he has spoken to are disheartened by changes in usage and strategy. Veteran pitchers are particularly against the idea of "openers" and new bullpen strategies, since they have usually established a pattern of preparing for their next game appearance. "Having an opener in front of it just throws it all off," Sarris said.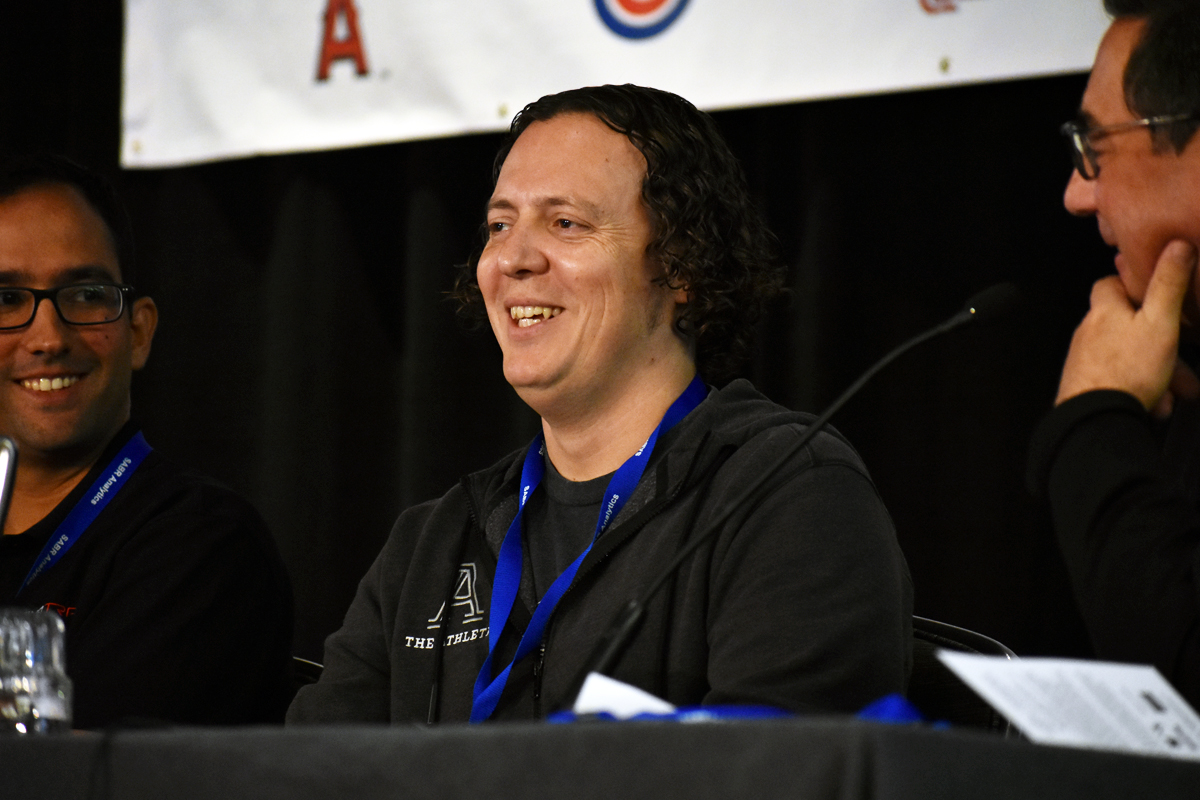 He thinks teams with younger pitchers will be more successful with the "opener," since their players may be more comfortable with experimentation. "I think the best teams, [the ones] that will have the most success with it, will make sure everyone's comfortable," he said.
Daniels said Rapsodo has seen more players coming to them in recent years to use their technology in an effort to improve their performance on the field. He agreed with Sarris that the younger players are much more receptive to the analytical and technological waves than older veterans.
"Guys don't want to just get the product to be able to use it, they want to know how to use it," he said."
Daniels said Rapsodo has worked with former All-Stars trying to resurrect their careers as well as younger players who see the technology "as a tool to get them from point A to point B." He added that younger players seem to understand that Rapsodo is "a tool that can help me get better and can help me further my career."
Cadavid said KinaTrax's usage of biomechanics to track "movements of the pitcher and the hitter in the game … gives the players an ability to look at what their postures look like within the game over time." This can help prevent serious or career-threatening injuries, as well as allow players to look at their performance after a game and see how much it differs from their baseline performance.
The Training Pitchers panel provided insight into how pitchers are using modern advancements in analytics and technology to their advantage to improve their performance on the field, affecting how they train, prevent injuries, and much more.
For more coverage of the 2019 SABR Analytics Conference, visit SABR.org/analytics.
---
Originally published: March 10, 2019. Last Updated: March 10, 2019.
https://sabr.org/wp-content/uploads/2020/03/research-collection4_350x300.jpg
300
350
admin
/wp-content/uploads/2020/02/sabr_logo.png
admin
2019-03-10 02:54:48
2019-03-10 02:54:48
Mannis: Younger pitchers open to more technological changes in training