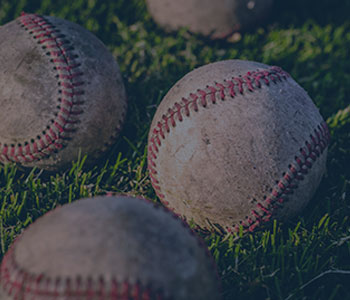 Oxford University Press USA Acknowledges Wife
The following is posted as a courtesy.
New York City, July 21, 2010—Oxford University Press, Inc (OUP USA) today made public that it would credit Dorothy Seymour Mills as co-author of the three baseball histories previously "authored" solely by her late husband, Harold Seymour. OUP USA Executive Editor Tim Bent, said, "I am happy to announce that at long last Dorothy Seymour Mills will be given formal credit on the books she wrote with her late husband. I know this news will be warmly welcomed by those familiar with those books and their genesis. We're keen and delighted to officially set matters straight."
According to Mills, "By the time we started the first book, which was based on the dissertation I helped him to research and write, I was already his co-author. I enjoyed using my skills in research, organization, and writing on this project, and we worked together well as a team, although I soon recognized that I was performing work that he was getting credit for. But I also knew that if I stopped work on the project, it would fail, and I had invested too much of myself in it to want that to happen."
The Seymours collaborated on Baseball: The Early Years (1960), Baseball: The Golden Age (1971) and Baseball: The People's Game (1990).
"In 2000 I published an article explaining the way Seymour and I worked together and demonstrating that I was his colleague, not his assistant, in the preparation of all the work published under his name," noted Mills. "With the appearance of this article, I received many letters from both women and men telling about the way men writers used their wives' work without crediting them.
I'm very much gratified that my name will finally appear on the title pages of these three books, where it has belonged since 1960, when the first book in the series was published.
This year not only marks the hundredth anniversary of Seymour's birth, it is the fiftieth anniversary of the year we published our first book together. So this is an appropriate moment in history to correct the record."
Christian Purdy
Director of Publicity
Oxford University Press
198 Madison Ave.
New York, NY 10016212.726.6032
christian.purdy@oup.com
---
Originally published: July 21, 2010. Last Updated: July 21, 2010.
https://sabr.org/wp-content/uploads/2020/03/research-collection4_350x300.jpg
300
350
admin
/wp-content/uploads/2020/02/sabr_logo.png
admin
2010-07-21 10:12:00
2010-07-21 10:12:00
Oxford University Press USA Acknowledges Wife