Pete Palmer: Why I'm A SABR Member
Editor's note: Pete Palmer and other SABR members were recently asked an open-ended question: Why are you a SABR member? His response is reprinted below.
I joined pretty early; I think I was #27. If I had realized that Cooperstown was only a four-hour drive, I would have been at the kickoff meeting [on August 10, 1971].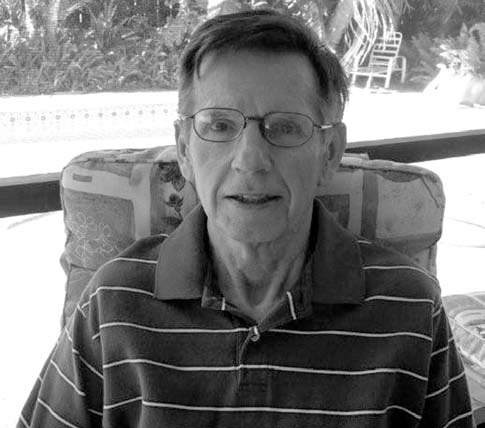 Bob Davids was familiar with me since we both contributed to The Sporting News, and the fact that the editors decided to pretty much dispense with fan contributions encouraged Bob to start SABR in the first place. The three main reasons I have enjoyed SABR were meeting the guys, reading the publications and participating in research projects that would have been very difficult to do on my own.
This often involved particularly checking newspapers across the country. As a group, we collected research on 1927 AL caught stealing, 1912 NL sacrifice hits allowed, 1880s AA runs batted in and 1897-1908 batter hit by pitch. John Schwartz, Bob Bailey, Joe Ditmar, Ralph Horton, Bob Richardson, Walt Wilson, Herb Goldman, Joe Simenec, Lyle Spatz and others were very helpful. I worked with Bob McConnell straightening out [John] Tattersall's home run log before it was computerized, and have corresponded with Frank Williams for over thirty years. Recently, I helped Jonathan Frankel collect batter strikeout data for 1897-1909.
I probably never would have met John Thorn. Our collaboration produced The Hidden Game of Baseball and seven editions of Total Baseball. Dave Smith and I have been helping each other out for three decades. Gary Gillette and I have carried on to do five editions of the B&N ESPN Baseball Encyclopedia. I am still busy at something I started as a hobby maybe 60 years ago.
I appreciate SABR recognizing my work.
SABR member Pete Palmer, part of the inaugural class of Henry Chadwick Award winners in 2010, has been a leading innovator in statistical analysis. His contributions to the game have been as particular as correcting Ty Cobb's hit total and as grand as restating and evaluating all the game's historical records through the prism of modern statistical measures. He was the first to recognize the mathematical relationship between runs and wins, and the one most responsible for the introduction of On Base Percentage into common parlance.
Tell us why you're a SABR member: If you would like to contribute to "Why I'm A SABR Member," send an e-mail with your response to jpomrenke@sabr.org.
Join SABR: If you are not yet a SABR member and would like to join, click here.

---
Originally published: May 15, 2011. Last Updated: May 15, 2011.
https://sabr.org/wp-content/uploads/2011/02/brj-2010-summer-094.jpg
428
485
jpomrenke
/wp-content/uploads/2020/02/sabr_logo.png
jpomrenke
2011-05-15 17:17:19
2011-05-15 17:17:19
Pete Palmer: Why I'm A SABR Member