Ripken's Record for Consecutive Innings Played
Editor's note: This is a special preview of the Fall 2012 edition of the "Baseball Research Journal." SABR members receive full online and print access to every article in the "Baseball Research Journal," which is published twice annually. To become a member of SABR, visit SABR.org/join. To read more articles from the Fall 2012 "Baseball Research Journal", to download a PDF version or to buy a hard copy of the magazine, click here.
By Trent McCotter
Cal Ripken Jr.'s 2,632-consecutive-game streak is one of the most famous numbers in sports. Often forgotten is that Ripken also compiled an amazing record for consecutive innings played. The New York Times, the Washington Post, and even the Orioles themselves claimed that Ripken once played 8,243 consecutive innings without sitting out, spanning June 1982 to September 1987.[fn]The New York Times, "Father Knows Best," September 15, 1987; Robert Fachet, "Ripken's Consecutive-Inning Streak Ends at 8,243," Washington Post, September 15, 1987; 2011 Baltimore Orioles Media Guide, pages 214, 319.[/fn]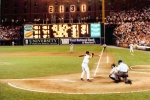 The entry is not in any record book. We don't know whose mark Ripken broke, nor the names of the other men with long streaks.
This article presents the top such streaks in major league history. It turns out that Ripken did not play in 8,243 consecutive innings. It was even longer: 8,264 innings without being replaced.
Ripken was replaced by a pinch-hitter on June 4, 1982. His amazing streak began the next day in the first inning against Minnesota. He played every inning to finish 1982, and he played every inning in 1983, 1984, 1985, and 1986.
Ripken set the all-time record on August 31, 1985, when he completed the first inning against the Mariners. It was his 5,153rd inning in a row, besting George Pinkney's mark of 5,152. Pinkney had set the mark over six seasons from 1885 to 1890, playing mostly in the American Association.
Pinkney's record had lasted for 95 years. For comparison, when Ripken played in his 2,131st consecutive game in 1995, Lou Gehrig's streak of 2,130 games had existed for a mere fifty-six years. Also, whereas 46,272 people were in attendance when Ripken surpassed Gehrig (and millions more watched on television), a mere 21,472 fans saw Ripken break Pinkney's streak.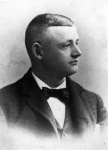 The streak finally ended on September 14, 1987. Ripken played the first seven innings and batted in the top of the eighth, but he was replaced in the field by future manager Ron Washington. By then, Toronto was already up 17–3 and had hit nine home runs. When Ripken's manager (who was also his father) was asked why he pulled Cal from the game, he said, "What the hell—he couldn't hit a twenty-run homer."
Although there was wide consensus that Ripken held the all-time record for consecutive innings played, there was no "Top Ten" or accurate details on other streaks. I decided to compile a list of the longest streaks of consecutive innings in major league history.
Candy LaChance and Buck Freeman were the most frequent names I came across. After research, I confirmed that LaChance indeed compiled one of the longest streaks in major league history: 3,873 innings from 1902 to 1905.
Freeman, on the other hand, fell short of his legend. He would have compiled a streak of 4,884 innings— the third-longest ever—if he had not been ejected at some point on September 9, 1903 (game 2), in the middle of the streak. Instead, he ends up with separate streaks of 2,935 and 1,943 innings.
Similarly, Larry Gardner compiled a run of 2,753 consecutive innings from 1918 to 1920, but if he hadn't been replaced by a pinch runner in the ninth inning on August 26, 1920, he would have had a streak of 4,032 innings.
Perhaps most amazingly, I discovered that even Ripken's total was incorrect. It was reported as 8,243 for 25 years, but no one had bothered to double-check the total. Thanks to Retrosheet and Tom Ruane's help, I confirmed that 8,264 innings was the correct total.
In recent years, we have not seen anyone make a serious run at a long streak. The longest since Ripken was 2,480 innings by Travis Fryman from April 1994 to April 1996. Since Fryman, the longest is 1,689 by Richie Sexson from March 2003 to April 2004—barely one season!
Now, a note on my calculations. A player was given credit for a full inning played unless he was replaced during any part of that inning. When Ripken's streak ended on September 14, 1987, he batted in the top of the eighth inning but was replaced in the field in the bottom of the eighth. Since he did not play the entire eighth inning, he was credited with only seven innings for that contest. Gardner did play in the ninth inning on August 26, 1920, but he was replaced part-way through by another player, and so I did not give him an inning played. The purpose of these rules is to ensure that we are finding streaks where the player was never taken out of the game—the ultimate kind of iron man streak.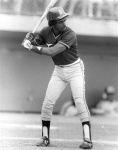 Similarly, if the bottom of the ninth was not played, or if an extra-inning game ended with less than three outs, the player was credited with one full inning so long as he was not replaced. For simplicity's sake, I avoided awarding fractions of innings.[fn]Otherwise there would be 1?6, 1?3, 1?2, 2?3, and 5?6 of innings.[/fn] After all, if the home team does not bat in the ninth inning, we still say it was a nine-inning game.
Even if we count only half-innings, or innings actually played in the field, we still do not come up with the 8,243 number that has been reported for years. It likely is just a product of the era—it was calculated the same day that Ripken's streak ended in 1987, when there was no easy way to count innings except by hand, and no easily accessible compendium of games from previous seasons. Today we have the benefit of every game being computerized.
After many months of research, the numbers are still not 100% complete. For instance, Gus Suhr played in at least 4,329 consecutive innings, but he might have completed one more inning on September 30, 1934 (game 2), before being pulled—the newspapers of the day just do not say when he was replaced. A similar problem exists for Glenn Wright's and Buck Freeman's totals. I have been conservative and credited them with the total I am sure about. As one last interesting note, Wright is the only person on the list who began his career with such an amazing streak.
The table below lists the details of all men who played in 2,500 or more consecutive innings. "CG" means how many complete games he played during the streak, with a separate column for any "partial" games at the beginning or end of the streak.
Innings

Player

Team(s)

Begin Date [Inning]

End Date [Inning]

CG

Partial G

8264

Cal Ripken

BAL AL

06/05/1982 [1st]

09/14/1987 [7th]

903

1

5152

George Pinkney

BRO AA/NL

09/21/1885 [1st]

04/30/1890 [9th]

577

0

4620

Joe Sewell

CLE AL

07/01/1923 [1st]

8/7/1926(G2) [4th]

505

1

4329

Gus Suhr

PIT NL

09/11/1931 [1st]

9/30/1934(G1) [9th]

474

0[fn]I have credited Suhr with no innings on September 30, 1934(G2), but
he possibly played one full inning in that game.[/fn]

3873

Candy LaChance

BOS AL

05/23/1902 [1st]

04/28/1905 [9th]

424

0

3781

Rudy York

DET AL

04/16/1940 [1st]

7/30/1942(G2) [9th]

413

0

3597

Tommy Holmes

BOS NL

7/30/1943(G1) [1st]

4/28/1946(G2) [6th]

386

1

3274

Chuck Klein

PHI/CHN NL

9/14/1931(G2) [1st]

5/30/1934(G2) [2nd]

356

1

3223

Ernie Banks

CHN NL

6/19/1957(G2) [1st]

07/24/1959 [1st]

351

1

2935

Buck Freeman

BOS AL

07/29/1901 [1st]

9/9/1903(G1) [3rd]

321

1[fn]I have credited Freeman with three innings on September 9, 1903(G1),
but he likely played more.[/fn]

2859

Glenn Wright

PIT NL

04/15/1924 [1st]

04/19/1926 [5th]

312

1[fn]I have credited Wright with five full innings on April 19, 1926, but he
likely played several more.[/fn]

2804

Frank McCormick

CIN NL

04/19/1938 [1st]

09/29/1939 [2nd]

304

1

2753

Larry Gardner

PHA/CLE AL

07/27/1918 [1st]

08/26/1920 [8th]

300

1

2753

Richie Ashburn

PHI NL

06/19/1952 [8th]

06/10/1954 [9th]

303

1

2726

Frank Malzone

BOS AL

06/12/1958 [1st]

06/07/1960 [9th]

298

0

2611

Gene Baker

CHN NL

08/05/1954 [1st]

07/16/1956 [5th]

283

1

2543

Eddie Brown

BRO/BSN NL

06/05/1924 [1st]

04/28/1926 [8th]

279

1
---
We see that Ripken holds the record by 60.4% over Pinkney, which is considerably greater than the 23.5% by which Ripken beat Lou Gehrig's 2,130 consecutive game streak. It seems as though "8,264" should be Ripken's most famous number, rather than "2,632."
Acknowledgments
Bob Davids, Bill Deane, Sean Forman, Marty Friedman, Tom Ruane, Dave Smith, and Tim Wiles. If any readers can supply details for Suhr's, Freeman's, or Wright's streaks (or any other streaks I might have somehow missed), please contact me through the SABR directory.
TRENT McCOTTER is Vice Chairman of the SABR Records Committee. He is also an attorney living in Washington, DC, having previously worked for Judge Lanier Anderson on the U.S. Court of Appeals in Georgia. His research interests include hitting streaks and correcting errors in baseball's statistical records. This is his seventh article to appear in the "Baseball Research Journal".
To read more articles from the Fall 2012 "Baseball Research Journal", to download a PDF version or to buy a hard copy of the magazine, click here.
---
Originally published: November 8, 2012. Last Updated: November 8, 2012.
https://sabr.org/wp-content/uploads/2020/03/research-collection4_350x300.jpg
300
350
jpomrenke
/wp-content/uploads/2020/02/sabr_logo.png
jpomrenke
2012-11-08 12:32:04
2012-11-08 12:32:04
Ripken's Record for Consecutive Innings Played