SABR 49: Join us for The Baseball Encyclopedia 50th Anniversary Panel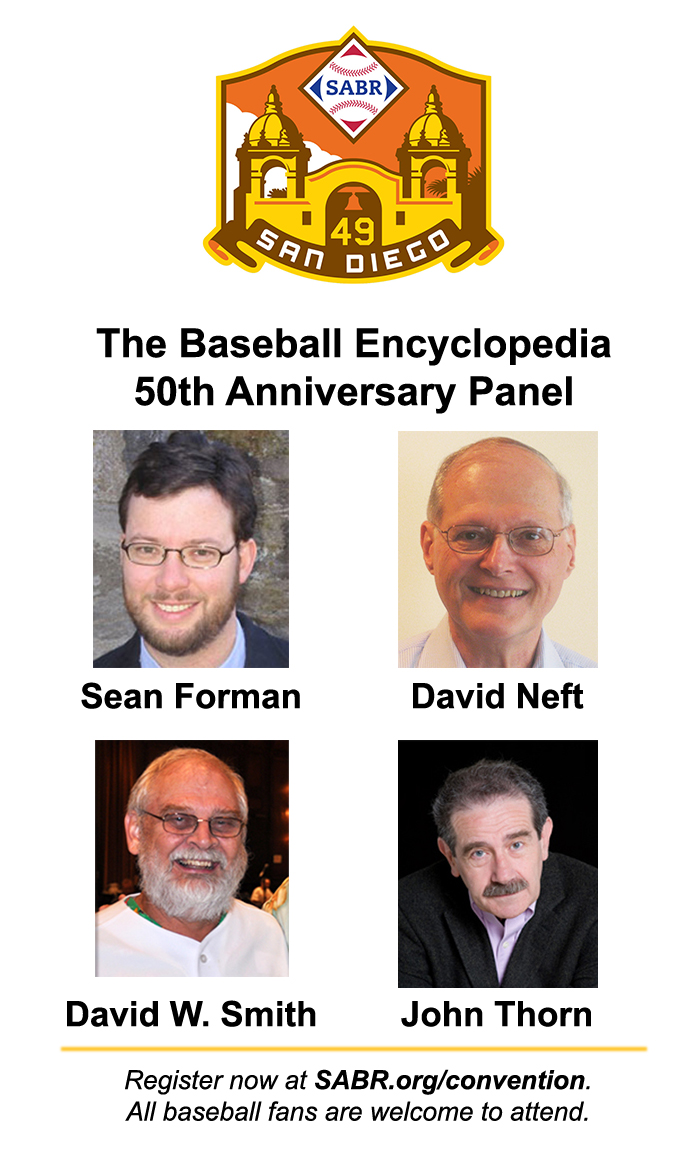 We are pleased to announce The Baseball Encyclopedia 50th Anniversary Panel at the SABR 49 convention this summer in San Diego.
It's been 50 years since The Baseball Encyclopedia was originally published in 1969, revolutionizing the world of baseball statistics forever. The "Big Mac," as it became known, was the first computer-based compilation of baseball records ever printed. Its publication led the way to the formation of SABR two years later and was the forerunner of Total Baseball, and modern statistical websites such as Baseball-Reference.com and Retrosheet.org.
Join us for SABAR 49 on June 26-30, 2019, at the Manchester Grand Hyatt hotel in downtown San Diego. The conference is open to all baseball fans, and early registration is now available online. Click here to register! 
Here is some more information about our featured panelists:
Sean Forman, founder of Baseball-Reference.com and president of Sports Reference, LLC
David S. Neft, the driving force behind The Baseball Encyclopedia in 1969
David W. Smith, president and founder of Retrosheet.org
Moderator: John Thorn, Major League Baseball's Official Historian
Please note: All speakers are subject to change depending on availability.
The annual SABR convention, which is open to all baseball fans, includes top featured speakers from around the baseball world — front office executives, players, managers, scouts, journalists, historians, and analysts — innovative panel discussions, groundbreaking research presentations, major and minor league games, tours of historic ballparks, the SABR Trivia Contest, the Awards Luncheon, and most of all, the opportunity to make and renew baseball friendships over the course of this exciting and memorable event.
For more information, visit SABR.org/convention.
This page was last updated April 25, 2019 at 1:45 am MST.