SABR 49: Padres Assistant GM Josh Stein to speak at San Diego convention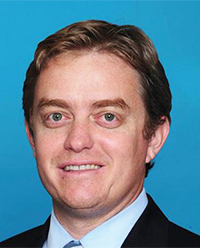 We are pleased to welcome San Diego Padres Assistant General Manager Josh Stein as a featured speaker at the SABR 49 convention this summer in San Diego.
Join us on June 26-30, 2019, at the Manchester Grand Hyatt hotel in downtown San Diego. The conference is open to all baseball fans, and early registration is now available online. Click here to register! 
Stein is in his sixth season as the San Diego Padres' Assistant General Manager, where he assists in all player acquisitions as well as roster, payroll and budget management. He is involved in all contract negotiations, including coordinating the club's salary arbitration efforts, while also managing the Padres' statistical analysis and video scouting systems.
He first joined the Padres' front office in 2003 as a baseball operations intern and rose through the ranks to become Advance Scouting Coordinator in 2006 and Director of Baseball Operations in 2009 before taking on his current role in 2013. He graduated from the University of California, Berkeley, with a degree in psychology and holds a JD from the University of California's Hastings College of Law.
Please note: All speakers are subject to change depending on availability.
The annual SABR convention, which is open to all baseball fans, includes top featured speakers from around the baseball world — front office executives, players, managers, scouts, journalists, historians, and analysts — innovative panel discussions, groundbreaking research presentations, major and minor league games, tours of historic ballparks, the SABR Trivia Contest, the Awards Luncheon, and most of all, the opportunity to make and renew baseball friendships over the course of this exciting and memorable event.
For more information, or to register, visit SABR.org/convention.
This page was last updated May 8, 2019 at 5:53 pm MST.