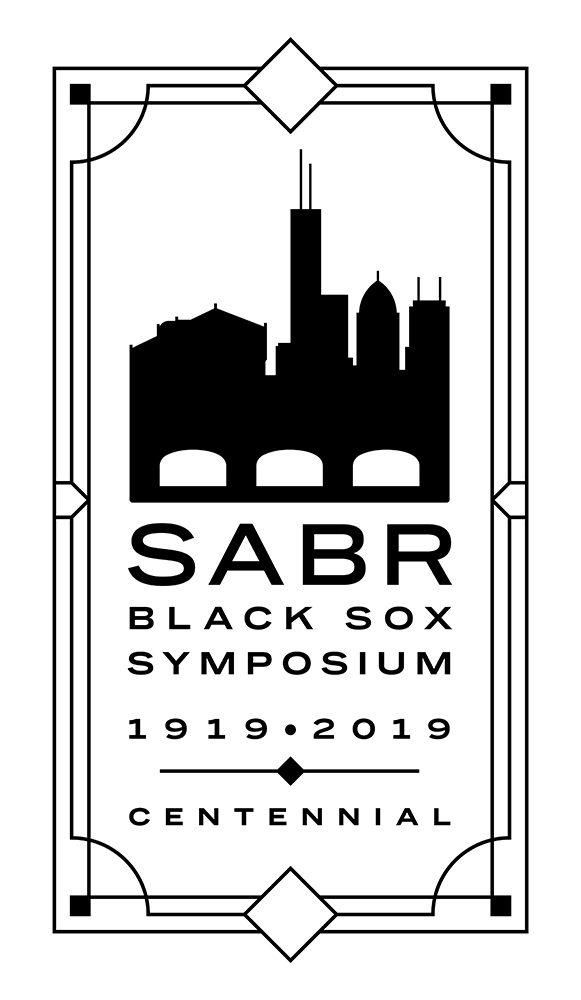 Register now to join us for the SABR Black Sox Scandal Centennial Symposium on September 27-29, 2019, in Chicago. The SABR Black Sox Scandal Research Committee will host this once-in-a-century event to commemorate the 100th anniversary of the 1919 World Series.
The event — which is open to all baseball fans — will be highlighted by a research symposium on Saturday, September 28 at the Chicago History Museum. The museum is home to an extensive collection of Black Sox artifacts and documents, and we'll gather in the beautiful Morse Genius Chicago Room event space to discuss the continued relevance of the 1919 World Series and its aftermath. A book signing with SABR authors, including our own Scandal on the South Side: The 1919 Chicago White Sox, will follow. More details on panels and presentations will be announced soon.
Our special All-Inclusive Package ($45 for SABR members, $60 for non-members) includes admission to the Black Sox Scandal symposium at the Chicago History Museum; a ticket to the Chicago White Sox game on Friday, September 27; and a guided walking tour of downtown Chicago baseball history sites.
Registration for the symposium only is $20 for SABR members, $25 for non-members. Extra tickets to the White Sox game are $20 each and the walking tour (choose one; Friday or Sunday) is $10 each. Click here to register!
Following the symposium, from 8:00-10:00 p.m. on Saturday evening, we will also gather for a reception at the historic Nisei Lounge near Wrigley Field. The reception is included in your symposium registration.
The full schedule is available below. For questions or more information, please contact Jacob Pomrenke at buckweaver@gmail.com.
Sign up now to receive email announcements from the Black Sox Scandal committee for updates on the centennial symposium.
---
SABR Black Sox Scandal Centennial Symposium
Schedule of Events

Friday, September 27
Saturday, September 28
Sunday, September 29